The Somewhat Backward Way of Writing Control-Busting Sales Copy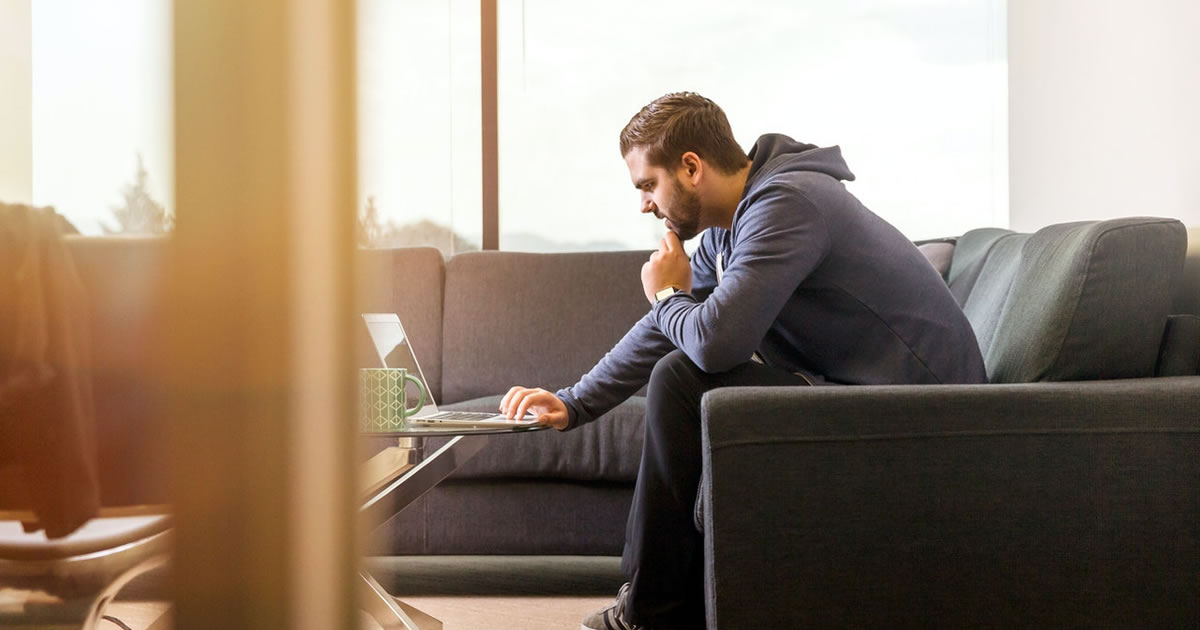 Today I'm going to share a method that helps you write copy that generates strong results for your client while at the same time magically banishes writer's block for good.
Better yet, it works for almost any writing project you take on, including long-form sales letters, banner and social media ads, emails, or any other form of persuasive copy.
You could call it the somewhat backward way of writing copy, yet the truth is, it's been around for decades and used by dozens of legendary copywriters.
And it's so simple to do, you'll be amazed.
It all starts with the offer. In fact, it's the first thing you should write.
Now, I know what you're thinking … "I'm supposed to write the headline first."
Well, yes, that's the way most copywriters start.
And that makes sense because, after all, headlines get read first, right?
But this doesn't mean they have to be the first thing you write, especially when a super-juicy good one isn't flowing from your fingertips to your computer keyboard.
Because, let's face it …
There are times when you sit down at your computer to write copy and you struggle to come up with a good, attention-getting headline.
Then you wind up staring at your computer screen instead of writing. And when you're not writing, you're not making as much money as you can.
And you also run the risk of missing your project due date.
To avoid any of these things from happening, especially when you are suffering from a bout of writer's block, that's why it makes perfect sense to write out the offer.
What happens when you do this is you kick your copywriting creative juices into overdrive. Suddenly your brain will be in copy mode.
But that's not all.
Since you've spent time working on the offer, and you know exactly what the prospect is going to receive, you now have a starting point for writing your headline.
Now, if you're a writer who needs that headline at the top of your page to get rocking … then, go ahead and write out one quick one. However, don't worry whether it's the best one you can come up. Chances are, it might not be.
At this point, the goal isn't to create the ideal headline. Instead, it's about getting you into copywriting mode.
And once that happens, then you can go back through and redline your placeholder headline all you want.
The other thing to keep in mind about offers is they are a critical element of your sales letter. In fact, there's a direct response truism that says, "The right offer can contribute 30% to 50% of the success of a campaign."
So, when writer's block hits, and you write out your offer first, you know you're using your writing time wisely.
Now, this is just one technique I've come across in my many years of writing sales copy and training newbie writers. I've got a dozen more I'd like to share with you in my LIVE training program, which starts in the next few days.
I'm not only going to share those techniques with you, but my goal is to teach you how to write a sales letter from start to finish. I cover every aspect from coming up with the Big Idea, writing an attention-getting headline, engaging lead, compelling body copy, and of course, an irresistible offer, and a call-to-action close.
I layer in each element, one at a time, so you'll see how easy it is to follow the proven direct-response formula and write control-busting sales copy.
If you want in — and you want to be mentored in how to write the projects with the highest earning potential — you'll need to reserve your spot before the deadline hits. You can find out more here.

The AWAI Method™ for Becoming a Skilled, In-Demand Copywriter
The AWAI Method™ combines the most up-to-date strategies, insights, and teaching methods with the tried-and-true copywriting fundamentals so you can take on ANY project — not just sales letters. Learn More »

Published: October 25, 2021