Here's How SEO Skills Can Make You a Richer Freelance Writer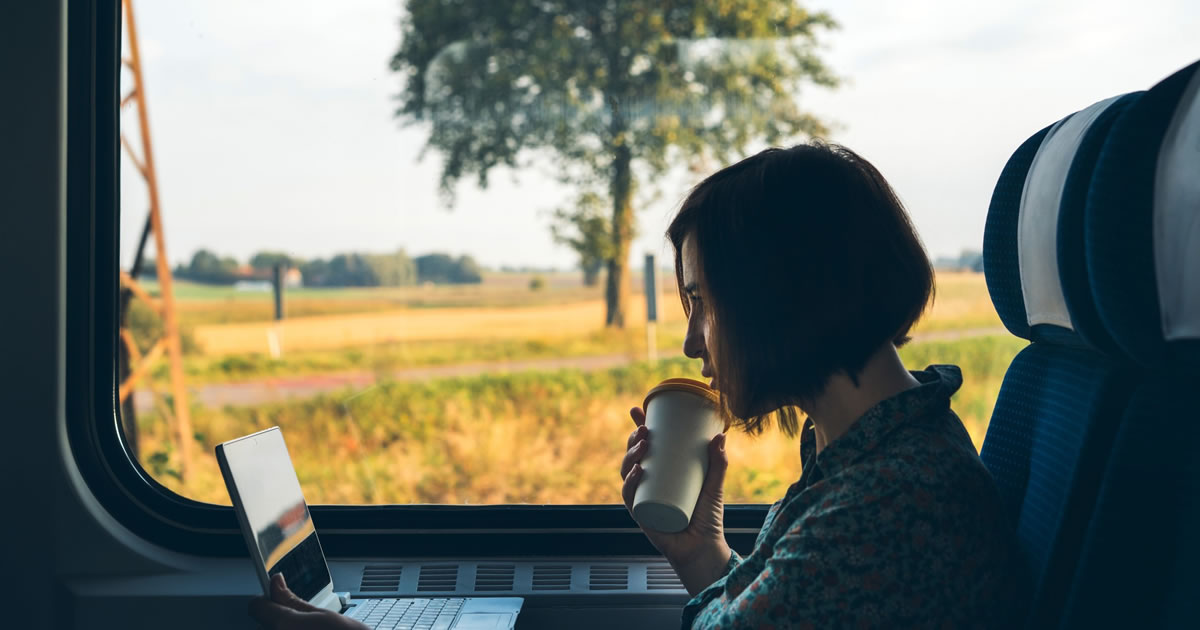 The two lines of track were supposed to meet in "the middle" … except the exact location wasn't yet named.
But it didn't matter, these two companies were eager to get started. And once they did, it became one of the greatest building competitions in U.S. history.
I'm talking about the construction of the transcontinental railroad that would eventually allow people to travel from one coast of the U.S. to another faster and cheaper than using a horse and carriage.
Previously, a single passenger would have to pay nearly $1,000 to travel across the country. However, once the railroad tracks were completed, the price dropped to $150 per passenger.
The two companies involved in laying the tracks were the Central Pacific Railroad and the Union Pacific Railroad.
Let me tell you … the competition between these two rival railroads was fierce. Each was gung-ho to lay down as much track as humanly possible, with the backing (and blessing) of the U.S. government to reach "the middle" spot first.
The government offered each company two incentives neither could refuse … land grants of 6,400 acres and up to $48,000 in government bonds for every mile of track built.
The starting point for the Central Pacific Railroad was in Sacramento and would continue east across the Sierra Nevada. For the Union Pacific, its starting point was westward from the Missouri River to the lower Nebraska border.
By 1869, the two companies were within miles of one another. However, the exact "middle" had still not been determined. And that's when President Ulysses S. Grant made a major announcement that would impact both railroad builders.
I'll tell you what happened in just a minute, but first let's focus on the competition that is taking place all over the internet. I'm talking about the fierce competition these days for great content.
In fact, it's gotten to the point that writers who know how to produce SEO (Search Engine Optimization) content are often booked up well in advance. Sometimes months in advance.
SEO content remains one of the most profitable marketing channels for businesses … one they can no longer afford to ignore. In a recent article, Forbes Agency Council member Alex Valencia noted that, "SEO content should remain a high priority for forward-thinking brands."
Why such fierce competition for SEO-friendly content? Because more and more people are searching for information and shopping online than ever before.
Think about it … How many people do you know who own a smartphone, tablet, or iPad? Probably lots of your friends and family.
And they aren't alone. According to Pew Research, five billion people around the world from developing countries like Kenya and Indonesia to established ones such as the UK and South Korea own a mobile device.
That means they are continually connected to the internet. And Pew Research discovered something else. Every time we reach for our phones or other mobile devices, we end up using them for an average of one minute and 10 seconds.
There's a lot that happens during that short 70-second period of time too. We're either checking emails, responding to texts and other messages, listening to voice mail, scrolling through social media, searching for information, or shopping … it's all happening online.
And that, Dear Copywriter, is why there is such an increased demand for writers who know how to get a reader's attention.
The bottom line is this: If you can write content that helps a company get higher rankings on Google, you're going to be busy.
Not only that, but your bank account will be filling up fast. And it all starts by understanding how Google works.
The first thing you should know is that Google is really a robot. Well, it's not a physical robot, but instead it's a program … one that essentially crawls around the internet.
And when you provide your client with quality content that is SEO friendly, then Google will check out your client's website. And if your content is clear and optimized, then it will make that website visible to millions of people who are searching online regularly.
The more visible your client's website is, the more chances it ranks higher in searches. And the higher it ranks, the greater the odds a reader will want to know more about what that client provides.
And since you've now piqued their curiosity, they'll be more engaged with the content you've provided your client. They might then sign up for your client's email, request more information, or even make a purchase.
So how do you get Google to like what you've written for your client? Here are four steps to get you started:
SEO Tip #1: Write headlines that get attention. Be sure to create headlines that are clear, interesting, and make use of keywords (supplied by your client). In addition to a great headline, also make sure your meta descriptions (small blurb of copy that gives bots a brief summary of the content) are interesting and further elaborate on the topic of your article.
SEO Tip #2: Use keyword-rich phrases. Use relevant, keyword-rich phrases in your headlines as well as throughout your content to let both your readers and the search engines know what your post is about. Also be sure to use keywords thoughtfully and sparingly, sticking to a more natural feel to your article.
SEO Tip #3: Follow a structure. The contents of your post may be great but can be easily lost in an unorganized format. So it's best to follow a structure … breaking your content up into smaller paragraphs with sub-headlines that make for an easy read and will keep your readers engaged.
SEO Tip #4: Use imagery. Make your posts pop with images. People are visual. Research has shown that 65% of the general population are visual learners, meaning they need to see information in order to retain it. So adding an image to your content piece will make a big impression — but be sure to add an SEO-friendly alt tag to each one.
Now, these are of course just starter tips for writing SEO-friendly content. There are a few basics you should learn, as well some tactics that are working best right now. And the good news is, of course AWAI always has you covered on the latest in-demand writing projects.
In fact, you can learn everything you need to know about writing SEO content when you sign up for AWAI's SEO Copywriting Mastery & Certification LIVE training.
Taught by SEO master Russ Henneberry, he'll walk you through step-by-step on writing content that makes a difference to your client's bottom line and your bank account. Be mentored by Russ for five short weeks, and you can completely transform your career. You can find all the details and claim your spot for his LIVE online training program, available to you right here.
Oh, and what happened with the competition between the railroads? President Grant announced he would withhold federal funds until the two railroad companies agreed on a meeting point. They decided on Promontory Summit, north of the Great Salt Lake; some 690 track-miles from Sacramento and 1,086 from Omaha. And on May 10, 1869, after several delays, a crowd of workers and dignitaries watched as the final spike was driven linking the Central Pacific and Union Pacific in the "Golden Spike Ceremony."

The AWAI Method™ for Becoming a Skilled, In-Demand Copywriter
The AWAI Method™ combines the most up-to-date strategies, insights, and teaching methods with the tried-and-true copywriting fundamentals so you can take on ANY project — not just sales letters. Learn More »

Published: January 24, 2022