Train to Become an In-Demand UX Writer (with Clients Everywhere You Look)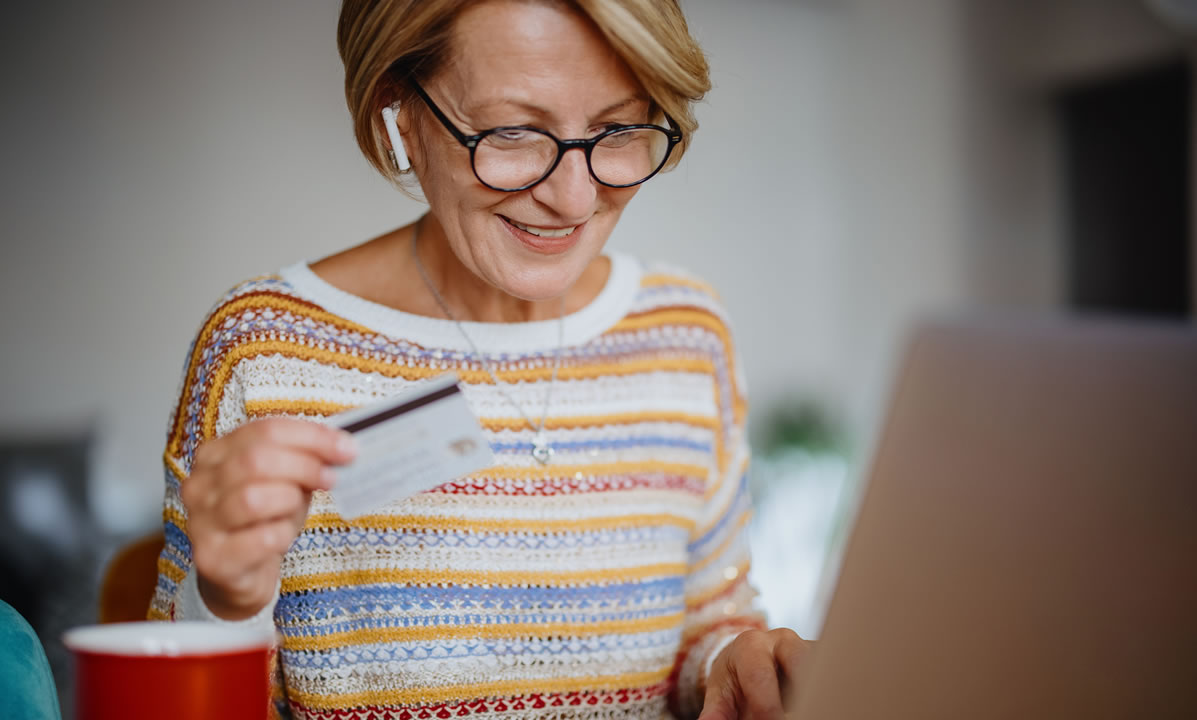 I'd been at it for days.
And when I finally found the perfect dress, I wasted no time hitting the buy button.
But now I have to wait patiently for it to arrive at my home. That will be just as agonizing as the searching I did online to find it.
What helped me hit the buy button wasn't just that it was the perfect dress, it was also because the website offered me a great user experience.
In fact, right under the images of the young model with the perfect body wearing the dress were photos of ordinary people in the same outfit. Some of the photos were of older women like me.
This made it so I could picture myself in the same dress, knowing I had a few more extra inches on my waistline to cover than the model pictured did.
And it's this kind of user experience (UX) that companies are going out of their way to create because they know that one bad experience is all it takes for a customer to never return.
In fact, here's a statistic that probably won't surprise you: Of all online shoppers, 88% will not return to a website after a bad experience.
That means almost 9 out of 10 people won't give that company a second chance.
However, a great UX can have the opposite effect.
When a customer sees a website where the copy, tone, and messaging is fun, informative, and inviting — they not only stay longer …
They buy more!
In fact, a study by Forrester — a leading global research company — showed that for every $1 a company invests in improving a customer's experience — they can earn up to $100 back in sales over time!
No wonder companies are standing up and paying attention to user experience!
And they are adding more money to their budgets too. A recent Global Markets forecast indicated that companies will set aside roughly $3.7 billion by 2023 for UX copywriting and content projects.
For you, Dear Writer, this means opportunity. You see, writers who can help these companies create a great user experience are more in demand than ever before.
What you'll like about UX writing is that it's fun, creative, engaging, and rewarding. Plus, it's less about selling and more about connecting with the prospect and reducing their buying anxiety. It's a feel-good writing opportunity.
It's what helped me hit the buy button to purchase my dress. Plus, if it doesn't fit just right, the site outlined how I can return it without any hassles.
Since UX is in such demand these days, AWAI has put together a brand-new training program that teaches you everything you need to know about becoming a UX copywriter.
It's also designed to let you go at your own pace.
The program is headed by UX expert Heather Robson who has worked with a number of companies and clients on their content marketing and online marketing strategies, including writing for the Web.
With almost 20 years of experience as a UX copywriter, Heather is the one to learn from. She's written UX copy for dozens of high-paying clients, including digital marketing legends like Brian Clark, Nick Usborne, and Ann Handley.
Heather also serves as Managing Editor of Wealthy Web Writer. And she's been on the forefront of training writers to become in-demand UX writers — brought in by companies to teach their in-house teams this "new standard" of copywriting.
Starting right now, you can get access to the brand-new How to Write High-Value UX Copy self-study program …
Packed with everything you need to hit the ground running as a successful UX copywriter from Day One …
To transform your mindset into that of an empathetic guide for your reader …
To empower you to create a fun and welcoming personality for your client's business …
To put you in the perfect position to make a fantastic income through this "triple-win" writing opportunity …
If you want in on this growing trend for UX writers, don't wait too long to grab your copy of this brand-new self-study resource. The super-low "launch" price is only available for a very limited time.
Remember, every day more companies are on the hunt for UX writers. You very well could be the next writer they hire.
So be sure to get the new training Heather is offering. You can grab your copy here.

How to Write High-Value UX Copy
Discover how to transform everything you write into "triple-win" UX copywriting that creates a great experience for your readers … boosts your client's bottom line … and creates a positive impact on the world you can feel proud of. Learn More »

Published: January 17, 2022