Need Freelance Writing Clients? Swipe These 5 Proven Strategies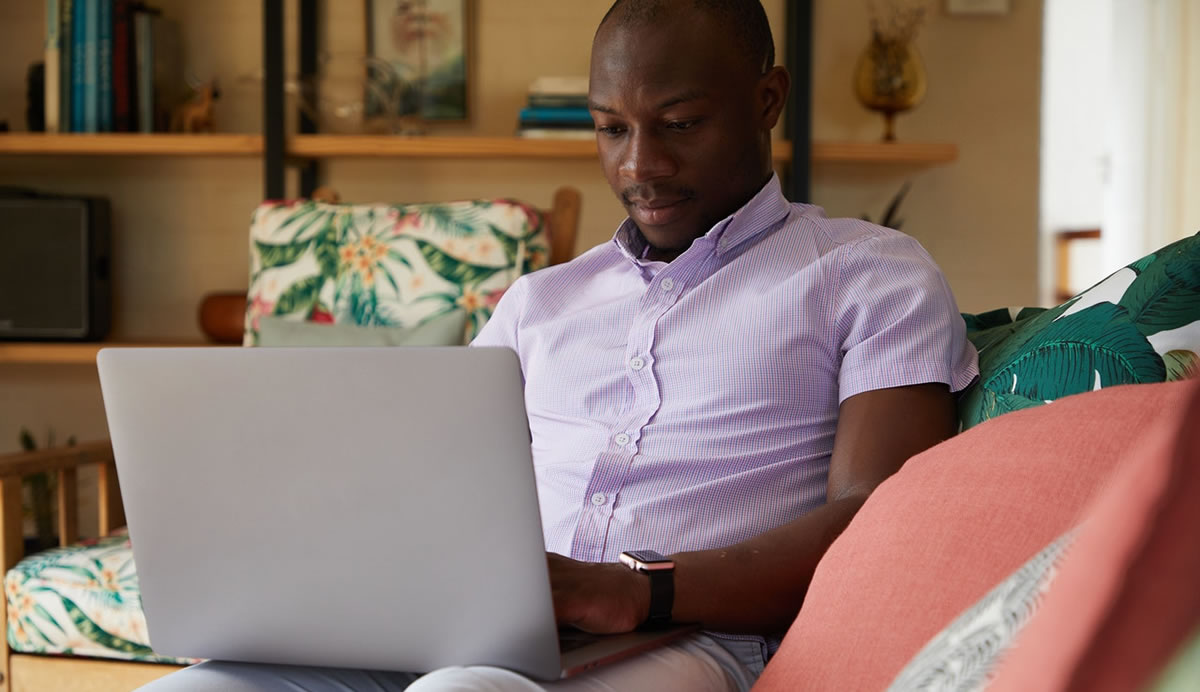 In just a moment, I'm going to give you the client-getting strategy I used to land my very first freelance writing client.
And I did it before I graduated high school …
Plus — I'll give you some Circle of Success "insider info" from some of my fellow COS members about how they landed their own first clients, too.
After all, having clients is what gets us PAID. And like me, you're no doubt always looking for new ideas on how to get writing clients.
So read on. Because after reading this article, you're going to walk away with five new (and proven) client-getting strategies in your toolbox.
And you can use any of these strategies to land your first (or next) client.
Sound good? All right, let's dive in.
Client-Getting Strategy #1: Use the Power of "Cheerleading" to Connect with Prospects
I got my first client on March 11, 2020 through Instagram.
At first, I was just hanging out on my Instagram feed and I literally tapped on an Instagram Live by accident.
But I stayed there because she was talking about mental health awareness — a cause I feel passionately about.
I ended up really admiring her work and became a "cheerleader."
What do I mean by that?
I re-shared her posts in my Instagram stories. And told her how grateful I am for the work she's doing.
Then at some point, she told me that aside from advocating for mental health awareness … she's also running a digital marketing business.
We kept our conversations going until she eventually asked me if I had some experience in graphic design or content writing.
I won't even bother talking about my graphic design skills … but I happened to do some journalism and creative writing during high school.
So I told her that — and I sent her samples. We then agreed I'd help her write copy and content for her social media and website efforts.
But at that time … I wasn't a member of AWAI yet. I barely had any knowledge about copywriting.
And I didn't know how much to charge.
So I took that gig for just $50/week.
But it was a good starting point for my career — and I got paid to learn!
Now, I get to charge higher fees — thanks to what I'm learning from AWAI.
And I still use this "cheerleading" strategy in one way or another — whether it's on Instagram, Facebook, or LinkedIn.
The most important thing I've learned about this approach is this …
Express your genuine interest and enthusiasm in things you care about.
But you know what? That's just my story.
So, let me introduce you to four more strategies from successful Circle of Success members.
Client-Getting Strategy #2: Tell Everyone You Know What You Do
EG Orren got her first client in April 2020 — before finishing her first course (The Writer's "Launch" Party) with AWAI!
How did she meet that client?
She told a friend about the career shift forced on her by the pandemic … she could no longer focus on music photography so she transitioned to being a freelance writer.
And a few days later, EG's friend introduced her to the person who became her first client.
And EG ended up getting a year-long retainer!
Then there's Cynthia Saarie.
She got her first client in August 2021 after telling her church congregation that she writes copy for businesses.
And because of that "what I do" declaration, someone asked for her help — and organically became her first client.
As you can see, both Cynthia and EG did one thing in common. They talked about what they do to people they already know.
And that got them their first clients!
Because when you declare what you do, it gives the people around you a sign that you're open for business.
Client-Getting Strategy #3: Engage in Proactive Networking — Online and Offline
If the word "networking" intimidates you in any way, Jane and Peggy's stories might offer you another perspective.
Jane Cody didn't get just her first client.
She also snagged her second, third, and fourth clients because of her networking efforts in August-October 2021. (Talk about the snowball effect!)
All of Jane's four clients contacted her after she talked about starting her copywriting business during Zoom networking meetings.
By proactively networking, Jane saved her clients the trouble of looking for other copywriters. All because she presented herself professionally in online forums and meetings.
And something worth highlighting …
Like Jane's clients, more people than you can imagine have written "hire a copywriter" on their to-do list. And with savvy online networking, you can be that copywriter.
But how about offline networking?
Let's hear Peggy's story.
Peggy Staver got her first paid client in June 2021 … While at a campground!
After staying at the campground for two weeks, Peggy got to know more about the owner … enough to ask her about a project opportunity.
It started with a website audit, then the owner decided to hire Peggy for a complete website makeover.
If you've noticed, networking is really just about connecting and having conversations with people — which is fun!
And whether it's online or offline, there's plenty of opportunities with clients. So it's best to proactively connect with a variety of people.
Client-Getting Strategy #4: Confidently Offer Your Ideas and Suggestions
These three getting-client success stories come in many flavors …
I love how Michael Gray got his first client in January 2020 — when he signed up for a trial software.
Here's what happened …
Michael talked to the software owner over the phone. Then they exchanged emails as Michael learned their company only has 200 subscribers.
He suggested he could help them land more subscribers (and buyers) …
The owner was excited to hire him … and get the help he needed to grow his business!
Michael used what I call "the hidden-in-plain-sight approach." You see, few people think about offering these kinds of ideas to companies they buy from. But they may very well need your help!
Then there's Karen Briggs, who got her first client in Summer 2021.
In the midst of a casual conversation with a friend, she brought up a suggestion about targeted bios.
Her friend said it was a great idea! And she immediately asked how much Karen charges to do that.
A fellow COS member helped Karen with pricing for her proposal …
Then after she sent her proposal, her first client paid 100% up front. Plus, she also got a testimonial and a referral!
Richard Lacey landed AWAI as his first client during an event in San Diego.
There, he met Digital Marketing Expert Nick Usborne and enjoyed his presentation on web writing.
But Richard had an idea to improve it, so he told Nick about it. (Talk about courage!)
After that, they took that suggestion to AWAI's President Rebecca Matter … Which earned Richard a contract.
Isn't it amazing how casual ideas can lead to money-making projects?
So if you have any form of idea, suggest it to your prospect confidently.
Client-Getting Strategy #5: Join Spec Challenges and Prepare Samples for Your Prospects
Pamela D. Scott landed AWAI as her first client through a Spec Challenge in August 2021. She was one of three winners from Russ Henneberry's Content Specialist Certification.
Then she got her first non-AWAI client on November 18, 2021 by reaching out to a local agency on LinkedIn.
The agency's CEO responded and told her to send samples. Impressed by what they saw, they had a Zoom call the same week.
This led to a project with them — starting off with four blog posts for a natural health product.
Once this project is finished and they reassess, it's possible they'll move forward with a retainer agreement. (Let's give Pamela our best wishes for that!)
Your Next Step …
Now that you've added these five strategies to your client-getting toolbox …
It's time to put what you've learned into action.
So, for your next step … I encourage you to pick just one of these strategies. Because picking just one will make things easier for you.
Pick the one you like most … and keep the rest in your toolbox for now.
Then, put your chosen strategy to work for you. Keep working at it.
And when you get your first (or next) client, tell us about it in the comments below or in the AWAI Insiders Facebook Group!
That way, we can cheer you on.
And who knows? Your story could be featured in AWAI too.
BONUS: 9 Tips for Newbie Writers
If you're wondering how we got these client-getting stories, they were from the COS Getting Clients Summit Survey from December 2021.
And there, Circle of Success members also shared tips for writers just starting out. I've compiled some for you here:
Make sure you create sample blog posts in the niche you want to write for. Have them available, along with your resume, to send to prospects when they ask! — Pamela D. Scott
You don't need to know everything, just the next step. — EG Orren
Tell everyone about what you are doing. Chances are they will know someone who needs your services. — Jane Cody
Tell people what you do, just in conversation. I got a second [client] by asking for suggestions on where to submit blog posts I'd written. The person responded, "Can you send them to me?" I did! She liked one of them and paid me! — Karen Briggs
Be sensitive to opportunities with people you already deal with. If possible, chat with the business owner. I expect this works better with smaller businesses that often don't understand marketing. You're not likely to get Microsoft as a client. — Michael Gray
If you are a busy working parent or have a demanding job or schedule … take one [step] at a time! — Cynthia Saarie
Put yourself out there and ask. Don't be afraid of hearing "No." The more work you do, the better you get. Never stop learning. — Peggy Staver

If your idea interests you, it will probably interest others. — Richard Lacey

And here's mine …

Build and nurture authentic relationships. The foundation of building a strong business is all about building strong relationships. Also, be genuinely interested and enthusiastic! Ask insightful questions. And listen more than you talk.
You may have noticed that none of these tips say "finish this X number of courses before getting your first client."
Just like EG said … you don't need to know everything. You probably already know more than your prospective clients.
So, if you're putting off getting clients, thinking you're not yet ready …
Remember that you can always learn on the go — and get paid for it!

The AWAI Method™ for Becoming a Skilled, In-Demand Copywriter
The AWAI Method™ combines the most up-to-date strategies, insights, and teaching methods with the tried-and-true copywriting fundamentals so you can take on ANY project — not just sales letters. Learn More »

Published: January 15, 2022