The Super-Easy Way for Writers to Earn $1,500 to $5,000 per Month per Client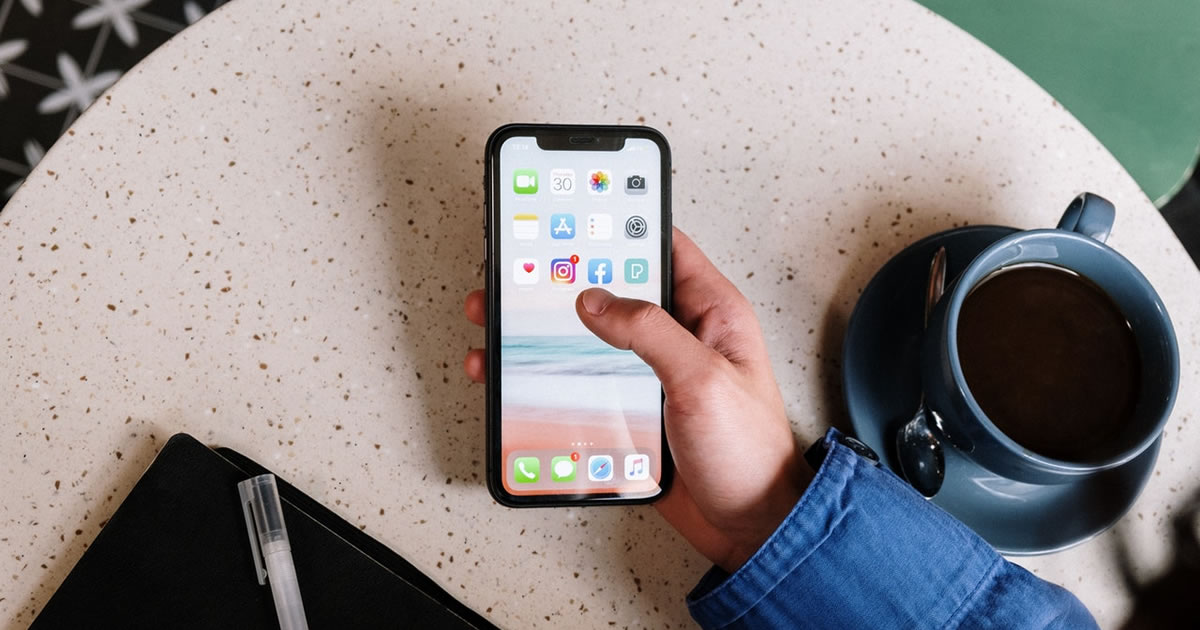 For most people, it's a daily habit …
It's become an integral part of their lives and daily routines.
Some people are so addicted — studies reveal the number is more than 40% — it's the first thing they do after waking up.
I'm talking about how people love spending time on social media.
And when I say love … I mean it.
The number of people on social media platforms is staggering. Take a look at this partial list of the social media outlets available at a moment's notice:
Facebook has 2.9 billion users
YouTube has 2.3 billion users
WhatsApp with 2 billion users
Instagram at 1.2 billion users
TikTok has 1 billion users
More than half the world's population hangs out online every day. That's 4 billion people!
Which is why more than 88% of companies in the U.S. — big and small — use social media in their marketing efforts.
Their prospects and customers are there … researching, finding solutions, and making decisions.
Given the importance of social media in consumers' lives, marketers and businesses are flocking to the different platforms in the hopes of better connecting with customers.
And that's why social media is now the core of a $72 billion industry.
But companies need help for a number of reasons. The time involved for them to keep up with social media is one. Another is that the industry suffers from content overload. But this also spells opportunity for you as a writer to step in and help your clients stay up-to-date and stand out from the competition. You know how to be persuasive. How to craft attention-getting copy. And how to write content that is engaging and conversational.
In other words, Dear Copywriter, they desperately need writers like you.
That's because when it comes to social media copywriting jobs, there is no such thing as "one size fits all." And the ways you could make money as a social media copywriter are endless.
Like the kind of social media copywriting projects Laura Belgray gets paid to do. Laura is an expert at coming up with inspirational quotes.
We see quotes all over social media. Most are quotes by famous people we all know and recognize, but there's a heck of a lot more quotes that aren't attributed to a celebrity or notable figure in history.
A lot of professionals, such as doctors and lawyers, use inspirational quotes to attract a client's attention. And they want quotes that reflect their business philosophy.
So they hire writers like Laura to create a series of inspirational quotes they can use to stand out on their social media sites.
And Laura's clients pay her well too … as much $6,000 a day to write a few lines of quotes, which she can do in just a few hours.
How did Laura land such a dream gig? I'll tell you in just a moment, but for now, let's talk in more detail about what it's like to be a social media writer.
It's really a matter of writing short bits of copy and content. As a social media writer, your job is NOT to sell.
Instead, it's to start a conversation.
You post. People respond. And the conversation just keeps going.
You spark a dialogue in which your prospects get to know and trust you (your products and company), and you get to know them.
It's all a bit like meeting and getting to know someone in real life but in this case, you're getting paid for every piece of copy you write.
You could also get paid to:
create a poll …
break the ice …
reveal the "inside skinny" …
bust a myth …
share seasonal ideas …
spread inspiration …
start a bandwagon …
give away free information …
deliver high-stakes news about your topic …
and much, much more.
You can turn writing short copy posts into a lucrative specialty where it's possible to earn $1,500 … $3,000 … or even $5,000 per month per client. And you can easily work with a handful of retainer clients (or more). Imagine how the fees can add up!
And since 88% of businesses use social media (and more are hopping on board every day), finding clients is easy. That's because they are everywhere.
For example, a good place to start your search for clients is at your favorite restaurant … store … boutique … coffeehouse … or hardware store.
A place you go to often and like.
Like a small coffeehouse where you drink your morning latte, eat a bagel with cream cheese, and read the paper.
Your local coffeehouse wants more customers. They know they need a robust social media presence to grow …
But they don't have the know-how, time, or manpower to tend to their Facebook page or Twitter account.
Especially as they need to keep their updates fresh every day with short, snappy messages.
(And many large businesses don't have the resources either, believe it or not.)
Your coffeehouse doesn't have a lot of money, but they don't need a lot of money to get onto Facebook or Twitter.
So, giving you a crack at writing short Facebook posts is a very low risk … high reward … proposition for them.
Don't forget, it costs them virtually nothing to put up a Facebook post.
Which leaves more money in the budget to pay you. Remember too, once you land one client, it's even easier to get your second, third, and so on.
You've now got a portfolio to share with other potential clients. And since social media feeds need to be updated — frequently and consistently! — those clients are happy to put you on a retainer.
That's how you turn up the heat on your income, going from making $1,500 to as much as $5,000 a month — per client.
These days, social media is at the heart of every marketing campaign … Learn the basics and along with the up to $5,000 a month from each client you take on, you'll put yourself in the perfect position to take on many other types of copy and content they may need written as well.
If you want to know more about becoming a social media writing expert, you can find more details by going here. But hurry, this opportunity is for a limited time.
Oh, about Laura … She never advertised writing inspirational quotes as part of her copywriting services. It happened by chance. A client she was working with loved the original quotes Laura had on her own Instagram feed and asked if she'd be willing to write a few for her business.
Laura said yes if she got paid her regular writing rate of $950 an hour. The client, who is a psychologist and life coach, agreed and the two got started creating new quotes. And as a result, Laura's story even showed up in Business Insider.

How to Make Money as a Social Media Marketing Expert
Everything you need to know to become a social media marketing expert, as well as four different ways to make money using that expertise. Learn More »

Published: March 14, 2022