Four Goof-proof Ways to Write Irresistible Headlines for Every Sales Copy Project You Take On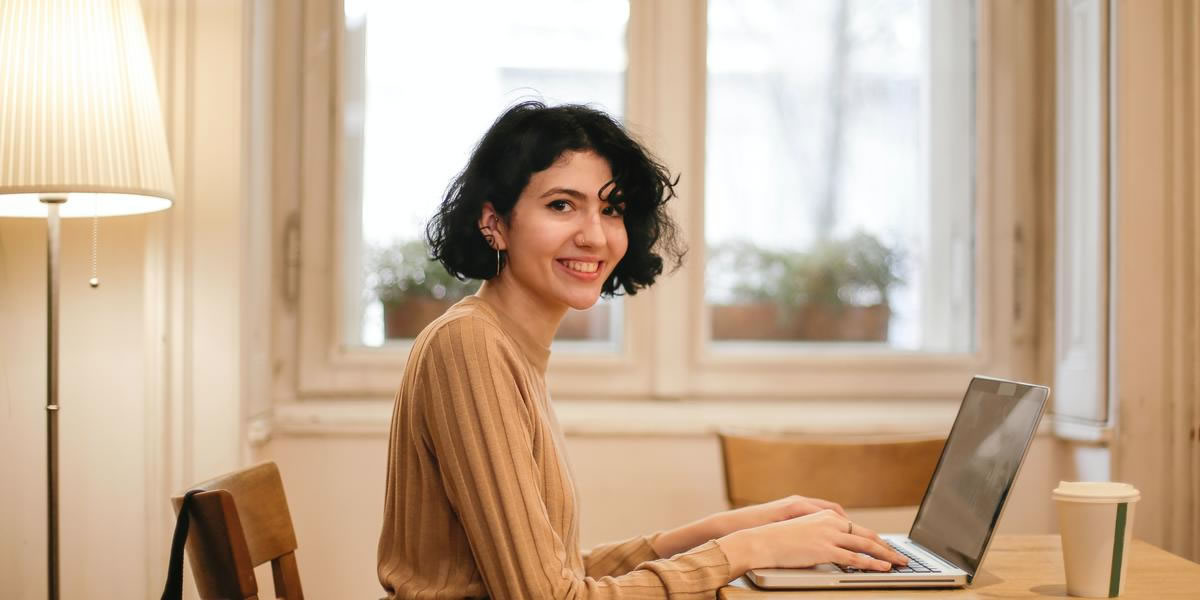 In all my years of working with and training up and coming writers, its writing headlines that seem to be the thing that trips people up.
Some seem to have the impression that top-level copywriters have a secret talent that enables them to write the perfect headline every time they sit down at the computer.
But that's not true.
Experienced writers know headlines take time, practice, and patience.
In fact, most of the A-list copywriters I've ever worked with spend a good portion of their writing time on the headline itself. Some even create place holders, which if you're not familiar, is just a rough draft version of a headline.
And once the body copy is completed, they'll go back to that placeholder headline and tweak it until it's exactly right.
All of this takes place "behind-the-scenes," which makes it seem like the best copywriters effortlessly write headlines.
Why so much time and effort on a headline anyway?
The answer is simple. Headlines are an extension of your big idea … the very thing that strikes your reader on a deeply emotional level, while capturing their imagination and attention.
In truth a well-constructed headline is one that compels your prospect to keep reading while a bad one has them hitting the delete button.
In fact the average headline will keep only about 25% of people reading further. And that's on a page where the only options are to keep reading or to leave.
So how do you bump that percentage higher?
Well luckily there are a few tips you can use to write the ideal headline. And I'll share them with you but first, let's talk about the main character traits that make a headline compelling.
Great Headline Trait #1: Capture Attention. It's quite easy to read a headline and then forget it in seconds. And that happens even if the topic itself is important.
For example, "Not all criminals get caught." The problem with this headline is that it states a fact everybody already knows. There's no compelling emotion, there are no standout words, and there is no sense of anticipation that you'll learn something new.
How could you improve on this headline? Well, to make that headline more interesting, you could rephrase it as: "Would You Get Away with a Murder?"
It provokes emotions (get away with murder). It uses a strong word (murder).
Great Headline Trait #2: Create Fascination. It's not enough to be interesting, your headline must also be fascinating. Fascination is what gets people to read more.
Here's a headline written by Jedd Canty, Copy Chief of Money Map Press. It is nothing short of fascinating:
Showdown at Cooper Pedy: The Unknown Australian Town Set to Deliver a $20 Trillion Deathblow to Iran and Saudi Arabia
You want to know how that's possible (deathblow is a strong word) … And there's a lot of money at stake (sense of anticipation at what that means for the world).
Great Headline Trait #3: Generate Anticipation. While good headlines get the reader's attention, great headlines get them to read your copy. This one from Agora Financial is a perfect example of a headline that evokes reader anticipation:
The Three Most Dangerous Retirement Lies
Brokers Are Telling Americans Today
With so many Baby Boomers reaching retirement every day, this headline is an attention-getter (dangerous is a strong word). Plus, readers want to know what lies they're being told (being deceived creates strong emotions).
Now that you know what all good headlines have in common, let me walk you through a few goof-proof tips on writing them.
Tip #1: Use Fill-in the Blank Starter Templates
People want to know how to do things. A headline that starts with, "How to" promises to deliver that information quickly and clearly. There are a few starters you can use, including:
How to Be [blank] — "How to Be Fascinating"
How to Do [blank] — "How to Write Better Headlines"
How to [blank] — The Essential Guide
How to [blank] — Even if OR Without [blank]
How to [blank] in 5 Easy Steps
How to [blank] While [blank]
How to Use [blank] to [blank]
This isn't the complete list of "How-to" headlines, but it's enough to help get you unstuck. Then as you progress in your ability to craft good headlines, you can move on from these "How-to" formulas to writing ones from scratch you know will get the reader's attention.
Tip #2: Apply the 4 U's
You can take the fear out of writing headlines simply by applying the 4 U's formula, which was developed by AWAI almost 24 years ago. You can use this as a mini-checklist to get you writing headlines without hesitation.
They are:
Useful: how does the headline help the reader?
Urgent: how does the headline move the reader to act?
Unique: how does the headline surprise the reader?
Ultra-Specific: how does the headline give details to the reader?
A headline that embodies all 4 U's is as close to writing a home-run headline as you can possibly do.
Tip #3: Shorter Is Often Better
Headlines are meant to grab the reader's attention and pull them into the rest of your copy. Think of them as conversation starters. They often set the mood for the rest of what you've written.
While there is no perfect length for a headline, shorter is often better because
Short grabs attention
Short is easier to process
Short means less chance for the reader to misread or misinterpret what the headline means
Short means you need to choose your words carefully. Ask yourself, if the reader saw nothing else except the headline, would he or she want to read further?
One more way to get people reading the headline is to focus on …
Tip #4: The Benefit
Every product and service created has a benefit … it's the why a customer makes a purchase. Features are descriptive and technical while benefits are what make a person's life better.
Good headlines that get attention showcase a benefit. When you're drafting a headline, be sure to put the focus on the why of the product.
Of course, headlines are just one element of what makes a successful sales letter. There's also knowing how to write a compelling lead, proof-filled body copy, an alluring offer, and call to action.
In my mentoring program, Sales Letter Writing Mastery and Certification, I show you how to do each one in detail, giving you the chance to write a complete sales letter from start to finish.
Not only am I going to walk you through each element, but you'll get a chance to write an actual sales letter for one of AWAI's programs.
And to make sure you're doing it correctly, I'll give you feedback on your writing. That way you'll know for a fact you can write a winning sales letter and have a professional sample you're proud of to show potential clients.
I'll even show you ways to use your sales letter writing skills to land clients.

The AWAI Method™ for Becoming a Skilled, In-Demand Copywriter
The AWAI Method™ combines the most up-to-date strategies, insights, and teaching methods with the tried-and-true copywriting fundamentals so you can take on ANY project — not just sales letters. Learn More »

Published: May 12, 2022