$200 Prize Winners Announced for The Writer's Life Web Page Challenge Contest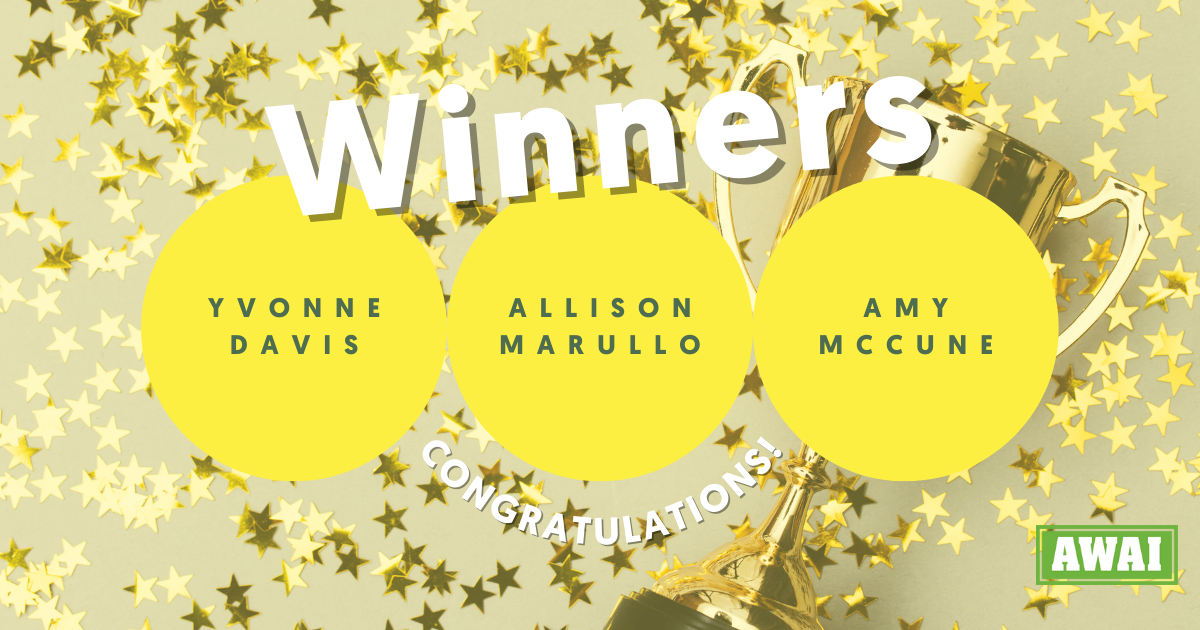 To everyone who entered our October Website Writing Contest, we say, NICE JOB! We read every submission, and most of them were right on target, making it tough to choose the three top entries.
But, we're very happy to say the efforts of three writers stood out and earned them a $200 prize (each), because they not only met the basic criteria, but also created original and enthusiastic content that brought the project to life.
The challenge was to rewrite the homepage copy for CharlesChiropractic(dot)com — just the "above the fold" area (that first screen people see on their computers when landing on this page). NOTE: This is not a real website. It's a sample for this practice assignment.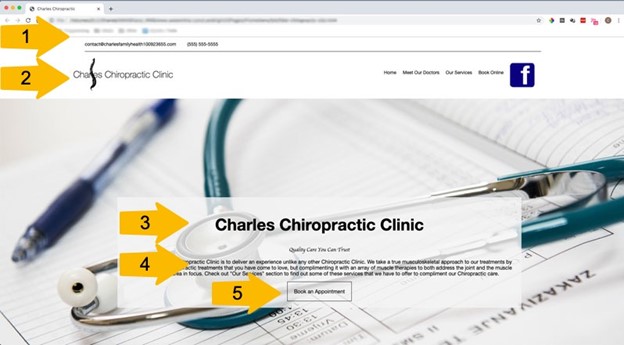 Why is this "above the fold" area so important? Since it's the first content visitors see, it creates that all-important first impression. If a web page seen on a laptop or mobile device doesn't include vital, clear information the visitor needs in seconds, it's losing business. (This happens every day, by the way.)
And, in this case, it was a local website with NO local information on it. Whoops!
Ideally — to help local people find products and services in online searches — local websites should include the N.A.P. (Name, Address, and Phone). That's the first thing people look for.
Also, for this challenge above, the first-impression content should include a clear, relevant, and inviting headline using some form of the word "chiropractor" and "Boston," since people in that area will likely type into Google: "chiropractor in Boston" or something similar.
Now, let's see who won the challenge, and why!
You can also read their winning content below.
---
Yvonne Davis:
N.A.P. Header (Top of Site)
Charles Chiropractic Clinic 1030 Washington Street, Boston, MA 02118 Phone: 800-555-5000 Public Transit Access And Garage Parking
BOSTON'S BEST FULL-BODY CHIROPRACTIC CARE
NO MORE MEDS AND NO MORE SHOTS
Charles Chiropractic Clinic provides the quality care you expect. Our certified staff use medical imaging and physical exams to personalize your treatment for pain-free living. Our specialty is not just adjustments; we also include EMS, K-Tape, and other procedures. And we don't write prescriptions or give painful injections.
EXCLUSIVE OFFER – New patients ONLY – Receive a set of resistance bands on the first visit!
---
Allison Marullo:
N.A.P. Header (Top of Site)
Charles Chiropractic Clinic 12 Charles Street Boston, MA 02114 (617) FIX-PAIN (349-7246)
Exceptional Chiropractic Care for Pain-Free Living, Conveniently Located in Central Boston
"I lived with pain for years. Doctors had no answers besides drugs and surgery, which don't address the root cause. I finally found the solution at Charles Chiropractic Clinic. Today, life is better than I could've imagined. I'm eternally grateful!" – Amanda T.
We treat your joints AND muscles for pain relief that lasts
No more frustration with doctors who don't listen to you
Enjoy activities with your family again
Get back to the life you love
Yes! I'm ready to be free from pain!
---
Amy McCune:
N.A.P. Header (Top of Site)
Charles Chiropractic Clinic – serving the greater Boston area since 1998
110 Charles River Lane, Chestnut Hill, Boston 02467 617-618-5555 | www.CharlesChiropractic.com
Making Boston Healthier Through
Expert Chiropractic Care
Get your life back today! A pain-free life means you have increased energy, alertness, and are more relaxed. Live life on your terms – without dangerous surgery or expensive drugs.
Voted Best in Boston 8 times, because:
Your individual needs are addressed through restorative and preventative care (fix it and prevent it)
You'll receive comprehensive treatment and wellness coaching
Your pain will disappear through a multi-pronged approach (bones, muscles & joints)
Don't suffer with pain – Book Now
---
To everyone who submitted an entry — again, great effort, and thank you for sending us your content! Even if you didn't win, I hope you enjoyed the practice.
Watch for our next contest coming up in November … and remember to keep writing every day.

The AWAI Method™ for Becoming a Skilled, In-Demand Copywriter
The AWAI Method™ combines the most up-to-date strategies, insights, and teaching methods with the tried-and-true copywriting fundamentals so you can take on ANY project — not just sales letters. Learn More »

Published: November 4, 2022