A Single LinkedIn Connection Launched This Teacher's Freelance Writing Career …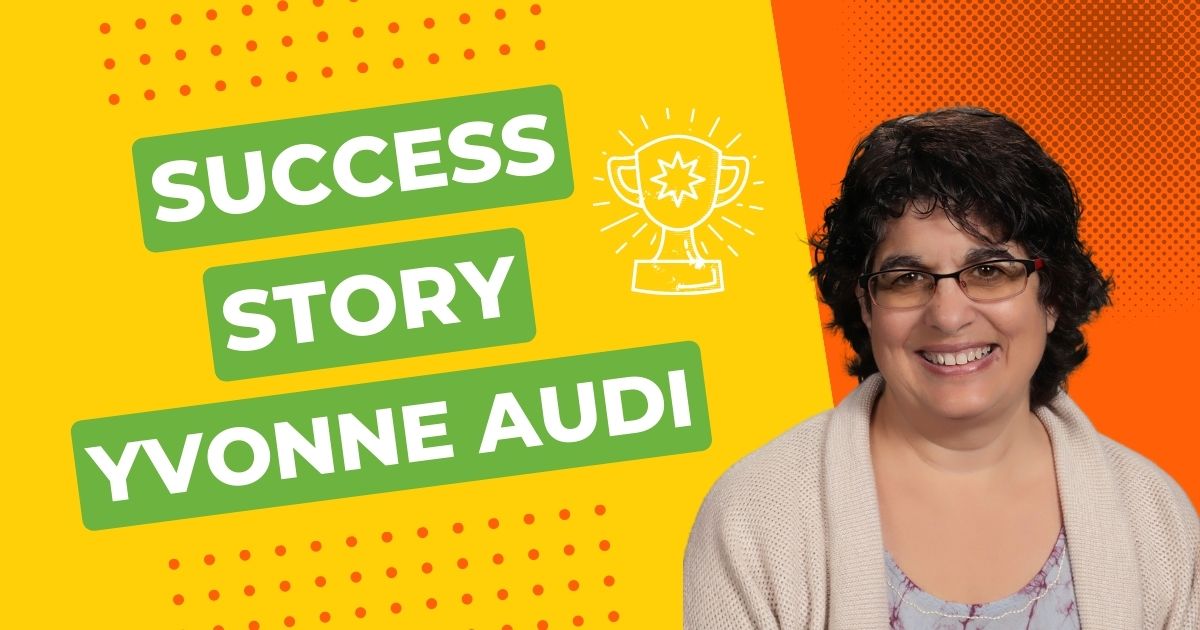 Yvonne Audi started working on her dream to become a freelance writer in 2019, when she joined American Writers & Artists Institute (AWAI). She told us that since then, "I've taken tons of courses, sent out more emails than I can count, asked many questions, and used Circle of Success (COS) mentor calls."
And then, just last week, she posted this message on an AWAI Facebook Group:
"Whoo-hoo! I have my first paying client on a three-month trial retainer with lots more to come when I produce these first three projects. I know there are overnight success stories, but persistence pays off.

"I kept FOCUS (Finish One Course Until Successful), and did have a lot of shiny object syndrome, but kept at it."
At AWAI, we love celebrating our members' breakthroughs. We asked Yvonne how she landed this first paying client. She said …
"This client contacted me in January from my LinkedIn profile. They're in the education industry and I'm a teacher. We began talking, had a Zoom call, and I sent some samples I created geared towards their company." (Brilliant move.)

"I wrote a proposal after our Zoom call. Over the next few weeks, they sent me a SOW (Statement of Work) and we had another Zoom call. I sent a second proposal, and we settled on a three-month trial retainer.

"I'm going to write two, three-email series to promote their summer math programs and a three-page white paper they want to use as a springboard for new content on their website. We've already talked about several more projects after this one!"
The big takeaway — Yvonne was ready when this client found her on LinkedIn. She told us, "Thanks to landing this education industry client, I'm working on updating my LinkedIn profile to add my new certifications, three-plus decades as a middle school teacher, and my knowledge of copywriting. I highly recommend that people update their LinkedIn profiles often."
We also recommend making the most of your LinkedIn profile and its connection possibilities. (We have a great free webinar about how to use LinkedIn as a freelance writer.) Plus, we have a LinkedIn program that walks you through 21 days of quick, smart steps to landing your first clients.
Yvonne wants to retire from teaching within a year or two and build her writing business. Now she's on the right path. Her message to all other aspiring freelance writers? "For those of you who have been working on this dream for a long time … keep going. Don't give up."
If you're ready to start your own freelance writing business, we recommend The AWAI Method™ for Becoming a Skilled, In-Demand Copywriter as your solid foundation that can lead to stories like Yvonne's.

The AWAI Method™ for Becoming a Skilled, In-Demand Copywriter
The AWAI Method™ combines the most up-to-date strategies, insights, and teaching methods with the tried-and-true copywriting fundamentals so you can take on ANY project — not just sales letters. Learn More »

Published: March 19, 2023