This Writer Launched Her Copywriting Career at Her "Day Job!"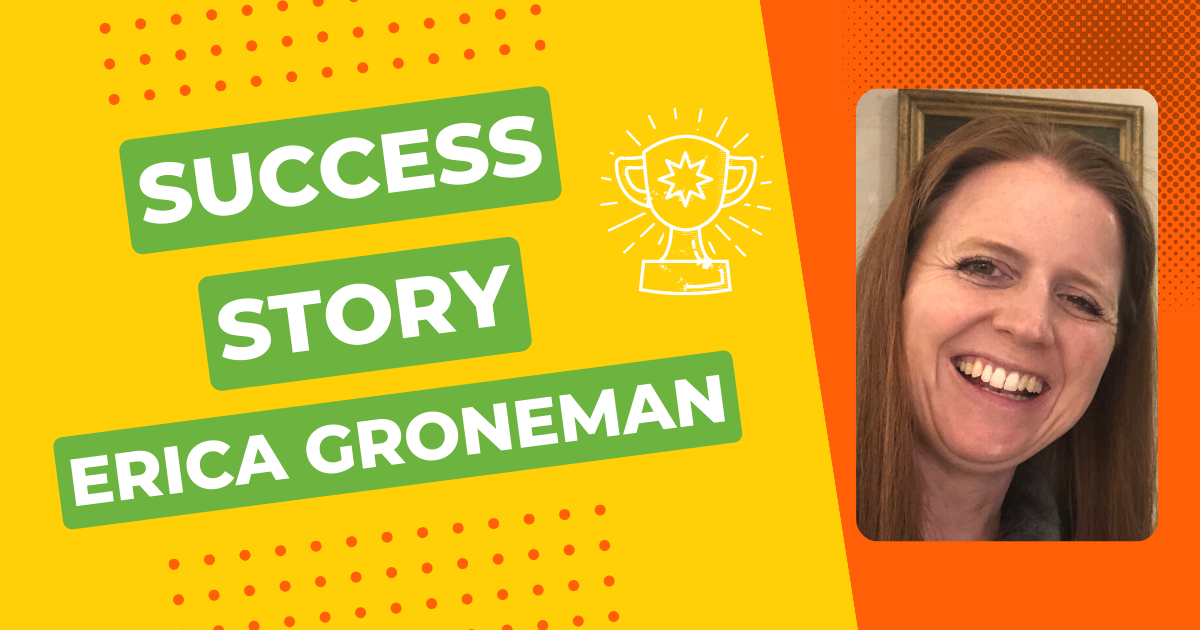 Recently, copywriter Erica Groneman posted this exciting news on the AWAI Copywriting Insiders Facebook Group managed by American Writers & Artists Institute (AWAI):
"I'm brand-new to AWAI and this group. I've jumped in with both feet and immersed myself in what I'm learning. I'm not even done with my first course yet (The AWAI Method™), but I wrote my first blog today for a company using what I've learned, and they LOVED it. One of the partners said, 'How much can Erica write for us?' I'm thrilled."
We couldn't be more excited for Erica — and we asked her to share the story of how this all transpired.
She told us …
"I found a client very soon after finding AWAI. The client is a close friend who is a co-owner of a seed company (all kinds of seeds — vegetable, herb, flower, microgreens, sprouts). I actually work for her in my 'day job,' but when she learned I was starting a new writing career, she reached out and asked if I'd be willing to write a blog post on the side about a particular type of seed. This was not meant to be an assignment for work, but as a side gig paid to me as a freelancer."
A-ha! If you're thinking about becoming a freelance writer, you might just mention your new skills to your current employer. It could turn into big opportunity.
We know of many members who've taken this approach with great results — including me. Back in 2005, my employer paid for my AWAI Copywriter training course and live event … and that support developed into several writing projects for them.
The same happened for Erica, who told me:
"Since starting my copywriting training, I have written many things for this seed company: product pages, blog posts, and rewritten content of their seed packets. These assignments were part of my hourly job, but I am basically a writer for them now. I am using this experience as a writer for them to launch me into my full-time freelancing career, hopefully sometime very soon.

"I also have a couple other opportunities waiting for me as I have talked to friends and family about my new budding career … what is current in the industry … and how I might be able to help them."
This is a great lesson on how to start your own freelance writing career!
TELL EVERYONE YOU KNOW.
Erica offers this advice for fellow new writers:
"Take advantage of what AWAI has to offer. I feel like I am drinking from a firehose, but even so, I am a much better writer (and marketer) now than I was before I found AWAI.
The plan AWAI has set up really works! And the community really works. I love the AWAI community, so supportive of each other.
Be patient with yourself, set realistic expectations, and put yourself out there and opportunities will come to you. Being a copywriter really is flexible to any circumstance you might currently be experiencing in your life."
If you're excited about the idea of becoming a well-paid freelance writer — explore our AWAI copywriting training catalog to get started!

The AWAI Method™ for Becoming a Skilled, In-Demand Copywriter
The AWAI Method™ combines the most up-to-date strategies, insights, and teaching methods with the tried-and-true copywriting fundamentals so you can take on ANY project — not just sales letters. Learn More »

Published: May 5, 2023