Coaching:


Find the Right Copywriting Coach to Guide Your Career to the Next Level
Meet these AWAI-recommended, high quality copywriter coaches.
"I need a coach. Can you recommend someone?" As you may imagine, the team here at AWAI is asked this question nearly every day since we're the world's source for the top copywriting courses for direct-response copywriting, web content writing, B2B copywriting and other specialties.
And it's a great question! Because a good coach can help, inspire and push you to achieve bigger and bigger goals – and achieve them much more quickly.
We know several excellent coaches who have collectively helped thousands of copywriters transform their careers and lives. We're pleased to offer their information so you can make your dreams come true with their guidance.
To get the results you desire from a copywriter coach, make sure you're ready and you're serious about taking action.
These coaches aren't here to show you how to write specific copy; they're here to help you make a giant leap forward as quickly as possible. Many of them told us they're looking to coach individuals who already have experience writing copy and who are committed to doing what it takes to make major progress.
Therefore, coaching will work best if you have …
If this describes you, click on the names below to learn about each coach and understand the differences between them. They offer a wide range of programs and approaches. We're sure you'll find the best fit for you. Good luck!
(Note: AWAI has no involvement with the coaching programs offered by these experts, and we're not making money off them. We simply want to bring you exceptional resources to accelerate your success. If you are a coach and would like to be considered, contact us.)

Ilise Benun's 7-module program helps you get clients who value your services, with budgets to match, so you can enjoy more freedom.

Joshua Boswell's coaching helps you master the 3 elements of success, so you can turn your vision into six-figures in 12 months or less.

David Deutch's coaching changes your mindset for major growth, with behind-the-curtain insights from his work with top publishers.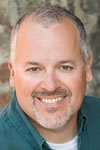 Ed Gandia's curriculum-based, business-building coaching program helps you get more and better-paying clients.

Sean McCool's coaching calls out the champion in you and helps you find the power to achieve success both personally and professionally.

Chris Marlow's 24-point master-level lead-generation and proven closing system helps you land high-quality, high-value clients.

Jay White's coaching helps you overcome marketing obstacles and get great clients through proven, done-for-you email campaigns.