Casey Demchak:
Opportunity Abounds for B2B Copywriters
"Every B2B company needs compelling marketing copy written about each of their products and services. This means there is an enormous amount of work for copywriters who can write engaging lead-generation copy and persuasive sales copy. If you can write copy that moves people through a motivating sales sequence – there will always be work for you."
— Casey Demchak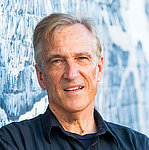 CASEY DEMCHAK is an author, speaker, and recognized expert at writing high-impact B2B marketing materials for a wide range of industry-leading companies, most notably in the medical device market. Casey is best known for his innovative approach to creating Core Message Platforms that serve as the springboard for writing a full array of marketing communications.
He is author of the book, Essential Sales Writing Secrets, and author of the Ultimate Sales Writing e-book series. Casey also wrote a chapter on persuasive sales writing that is featured in the book, Advice from the Top: The Expert Guide to B2B Marketing.
In addition, he hosted the VoiceAmerica™ Business Internet radio talk show, Essential Marketing Secrets.
Casey's also been the copywriter on seven marketing communication projects that have won American Advertising Awards. He's been quoted in Inside Direct Mail for his expertise in building corporate newsletter programs; and samples of his work are featured in Steve Slaunwhite's program workbook, Secrets of Writing High-Performance Business-to-Business Copy.
Before he became an independent copywriter, Casey held senior copywriting positions at two California-based medical companies, Mentor Corporation and Cost Care, Inc.
Casey holds a BA in Communications from Loyola Marymount University in Los Angeles, where he twice won the Samuel Z. Arkoff award for screenwriting excellence. Prior to his career as a copywriter, Casey worked in Hollywood as a story analyst at Ron Howard/Anson Williams Productions.
Books by Casey Demchak
Casey's Ultimate Sales Writing e-books
Casey Demchak Articles
More Articles By Casey Demchak …
Connect with Casey
Programs by Casey Demchak
Get More B2B Businesses to Say, "Yes, You're Hired!"
This is a fast path to cash as a B2B writer. There's a type of B2B project you've probably never heard of before.
It will save your clients time. And money. And as soon as they hear about it, they'll want it.
Which means they're more likely to hire you. Often on the spot.
Once they hire you, you'll spend about 10 to 15 hours of writing time. And you'll pull in $3,000 per project on average.
Even better, this project opens the door to more work … Typically, this one project leads to multiple additional projects, which means an even bigger payday for you.
The best part? The award-winning B2B writing expert who invented this unique door-opening project, Casey Demchak, has partnered with AWAI to show you exactly how you can start offering this service now.
In his exclusive program, Key Message Copy Platforms: A Unique High-Income Service That Can Skyrocket Your B2B Copywriting Success, Casey shows you everything you need to get more businesses to say "Yes!" to hiring you now.
Each of his nine easy-to-follow video training modules is stuffed full with examples, case studies, and hands-on writing activities. Dig in and you'll discover …
How to build and write Key Message Copy Platforms from scratch. With the hands-on exercises, you'll know for you're nailing each section like a pro.
How a unique Key Message Copy Platform helps a business organize their marketing campaigns using consistent and effective messaging.
A very special visual trick that will show your prospects exactly how a Key Message Copy Platform will improve their marketing results.
Exactly how to use Key Message Copy Platforms to become the go-to B2B writer for your clients.
And much more.
Work through Casey's program and you'll be able to confidently create and sell Key Message Copy Platforms to new clients. Plus, when you complete the program you'll have your own Key Message Copy Platform. You can use it as a sample and it will give you a polished set of personalized talking points to use to make it easy to get that "Yes, you're hired!" from any client you want.
Key Message Copy Platforms: A Unique High-Income Service That Can Skyrocket Your B2B Copywriting Success: $497.00