Meet Freelance Writing Clients Who Need You Now
Writers are in big demand as marketers strive to take advantage of the massive increase in people researching and making buying decisions online.
We recently spoke to four marketers looking to hire writers NOW.
These freelance writing clients don't hold back as they share the following insights:
The types of projects they need written
Why they NEED writers like YOU to help them be more successful
What they look for in writers
Powerful tips on how to land paying gigs
And a whole lot more!
Whether you're an established or aspiring writer, this discussion will give you a greater understanding of what freelance writing clients are looking for in a copywriter.
You can then use this knowledge to set yourself up for a win as you approach potential clients.
Meet the Marketers
In the video above, you can watch a roundtable of four different marketers who regularly hire freelance writers as part of their marketing agencies.
They share a wealth of insider knowledge and tips on what they look for in a writer, the types of copy and content they need, and how you can stand out when you first approach a potential writing client.
We've summarized everything they share in this article. But if you'd like to hear it straight from the experts, feel free to watch the video at the top of this page.
The experts you'll be hearing from include:
Jamie Garvin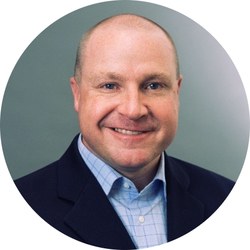 Jamie Garvin,
Senior Marketing
Executive and
Strategist for
Magnetude Consulting
Jamie has worked as a senior marketing executive and strategist with both clients and agencies in a variety of different industries.
He currently works with Magnetude Consulting, which is a Business-to-Business (B2B) marketing agency. They serve clients in the technology industry, particularly businesses with products related to cybersecurity, managed IT services, and adjacent industries.
Most of their marketing clients are companies in their early or growth stages, which means they often don't have a marketing staff of their own yet. Magnetude Consulting acts as their outsourced marketing team and provides full marketing services, including copywriting and content development.
Caloni Moses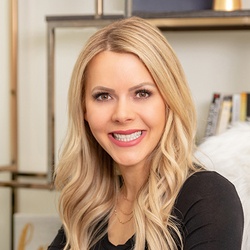 Caloni Moses,
Founder and CMO
of Brandstrom Agency
Caloni has 17 years' experience in digital marketing, and her marketing company Brandstrom Agency helps founders, CEOs, consultants, and thought leaders grow and market their personal brands online.
She has worked with the US Federal Government and received national recognition as a recipient of the US Senate Award of Excellence and the Bank of America Social Achievement Award.
Caloni is also the founder and host of the Salt Lake City LinkedIn Local group, as well as being a speaker and host for a variety of other events related to entrepreneurs and online business development.
Nathan Solla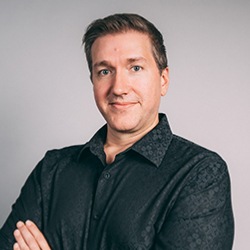 Nathan Solla,
Founder and Chief Strategist
of Worldlight Media LLC
Nathan started in the technology industry in the mid-1990s. He founded Worldlight Media in 2005, and loves using his creativity and technology skills to help businesses grow.
Worldlight Media is a boutique digital marketing agency that focuses on helping companies attract more customers and grow faster. They have literally built hundreds of websites, and their clients are typically small businesses in the 5 to 30-million-dollar range.
Every single service they provide relies heavily on writing, including SEO, paid ads, social media content, email campaigns, video scripts, and more.
Hailey Friedman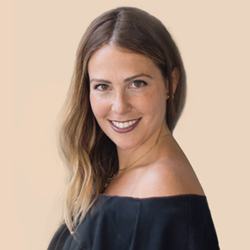 Hailey Friedman,
Co-Founder of Growth
Marketing Pro and Growth Bar
Hailey created her blog Growth Marketing Pro with co-founder Mark Spera in 2018 and built it to a six-figure income in 18 months.
They both had careers in digital marketing and started the blog to share what they had learned with others. As the blog grew, they started providing digital marketing services to a range of clients. They've now narrowed their focus to providing SEO services primarily to venture-backed start-ups.
Hailey and Mark chose to specialize in SEO because they believe it's the one factor that can really skyrocket a company's growth. Growth Marketing Pro was built exclusively using SEO without spending any money on paid ads, and they focus on doing the same for their clients.
What Do Freelance Writing Clients Look for in Writers?
These four marketers weighed in on the most important attributes they look for when hiring new freelance writers.
1. High-Quality Work
Naturally, any reputable freelance writing client will want a writer to be able to produce a high quality of work.
They don't want a writer who focuses on producing fast, run-of-the-mill copy and content. Professional marketers value quality over quantity, and appreciate writers who know their craft and will go the extra distance to research and create high-quality pieces of writing.
Also, Google and other search engines are becoming increasingly sophisticated and can recognize the quality of a piece of content.
Marketers know this, and respect that a comprehensive, well-written web page will get more search traffic and perform much better for their clients than lower quality work.
2. Innate Curiosity and Ability to Learn
Marketers also look for writers who approach their work with curiosity and are willing to apply themselves to learning new topics.
Many marketing agencies work with a variety of clients, so the topics of the content they need written varies greatly.
They don't expect freelance writers to be knowledgeable about every topic … but they do expect a writer to be able to learn about topics quickly and translate them into a message that resonates with the intended audiences.
They also appreciate writers who have a journalistic attitude when it comes to thoroughly researching their projects, and reporting their findings with integrity and purpose.
3. Versatility
The ability of a writer to work across different platforms is another valuable skill.
At many agencies or other companies, copywriters are expected to write a wide range of materials, such as social media posts, emails, articles, case studies, white papers, and many other projects.
Marketers respect that every writer will have certain strengths, but freelance writers who are skilled in a variety of different projects bring that much more value to the company.
4. Copywriting Skills
Copywriting is a very specific skill set compared to general writing projects like books or magazine articles. And professional marketers know this better than anyone.
They look for writers who know the basics of persuasive writing, such as being able to evoke emotions in the reader, write compelling headlines, use the art of storytelling, and — above all — get the reader to take action.
You can learn these copywriting basics in many of AWAI's courses, such as our flagship program The AWAI Method™ for Becoming a Skilled, In-Demand Copywriter.
5. Tech Skills
This is not a requirement, but many agencies and other marketers appreciate copywriters who also have some technical knowledge about the platforms they're using.
Each area of writing has its own set of tech tools to publish materials like social media posts, emails, web pages, or e-books.
And knowing the technical side of how to set up and publish these materials will definitely give you an edge when you're looking for freelance writing clients.
6. Writing Samples
It's beneficial if you can provide samples of your work, but marketers tend to agree that you don't need an extensive portfolio to get hired.
They look for your ability to communicate concepts clearly and effectively, including the ability to express complex ideas in easy-to-understand language.
This can be shown by sharing samples of your work if possible. But many marketers are also interested in training the right candidate. They might offer an opportunity for you to write a couple of test projects for them to gauge the quality of your work.
In addition, some agencies offer training for newly hired writers to provide the specific skills they'll need for that company.
All marketers really need to see is that you can write what they need, and they're often willing to work with the right candidates to make sure that happens.
7. Interpersonal and Communication Skills
Your ability to communicate effectively with a freelance writing client is equally as important as your writing skills.
Marketers look for writers who are easy to communicate with and have a professional approach to their work. For example, writers who get back to them quickly, arrive on time to meetings (both in person and virtual), dress professionally, and of course … meet their deadlines.
It's also recommended to be authentic when you're first communicating with a potential writing client. They sincerely want to know who you are and whether or not you're a good fit for the company.
This benefits you as well because they might not be the right client for you. In that case, you can politely part ways and continue your client search.
7 Ways You Can Connect with Freelance Writing Clients
Now that you know what marketers are looking for, how do you start searching for suitable clients?
The following steps will help you find and land your first (or your next) freelance writing client.
1. Tell Everyone You're a Writer
You never know where a potential writing client might come from, so it can really pay off to tell everyone you know exactly what you do.
This can be a bit challenging because so few people really understand the job description of a copywriter!
A good way to overcome this issue is to perfect what's known as your elevator speech, or a very short description of what you do professionally. Steve Slaunwhite shares some great tips on creating your own elevator speech here.
Once you have your elevator speech ready, get out there and announce yourself to the world. Even if the person you're talking to doesn't need your services, they might know someone who does and be willing to provide a referral.
2. Network Locally
Try joining your local Chamber of Commerce or other business-related groups near you.
You can check websites like Meetup or Eventbrite, which list a wide variety of local groups you can meet up with in person or online.
You could also consider starting a group of your own. For example, Caloni Moses of Brandstrom Agency started hosting a chapter of LinkedIn Local in her hometown of Salt Lake City. Check if there's a LinkedIn Local chapter near you. And if not, look into starting one.
3. Reach Out to Agencies
The marketers on our panel offered some helpful best practices when you're reaching out directly to agencies via email.
First, make sure you spend some time researching the agencies you might want to work with. You can do an online search for terms like "marketing agencies," "digital marketing agencies," or "PR firms."
You can also narrow your search to agencies that specialize in a certain niche or industry, such as the technology or healthcare industries. Some other agencies, like Hailey Friedman's Growth Marketing Pro, specialize in SEO (Search Engine Optimization) services.
Find one or more agencies you think would be a good fit for your skills, past experiences, and interests. Then look up their contact information on their website and prepare an introductory email.
Our panel of marketers recommended including the following elements in your email:
How you heard about them
What you like about the company
Details on your background and why you would be a good fit for the agency
Writing samples if you have any
Your availability — how many hours you would be able to work each week
What types of writing projects you're interested in working on
And for writers who don't have a lot of experience yet, you could also offer to complete a project for free just to show them what you can do. Some marketers would be open to this, and have actually hired freelance writers who have taken this approach.
For more suggestions on finding work with agencies, check out our free webinar How to Land Freelance Writing Projects with Agencies and Other Firms.
4. Make the Most of LinkedIn
Using LinkedIn is one of the best ways to connect with potential clients.
LinkedIn is a social media platform where professionals from nearly all industries can connect with each other. It's free to set up a LinkedIn profile, and many AWAI members have successfully found clients through LinkedIn.
When you're setting up your profile, keep these best practices in mind:
Make your profile about your ideal client and how you can serve their needs
Clearly state what you do and who you serve
Show your experience by including what's relevant
Make images professional and friendly
A great example is from Dr. Eric Buensuceso, a certified optometrist and professional copywriter. In his LinkedIn profile, he successfully included all the points mentioned above.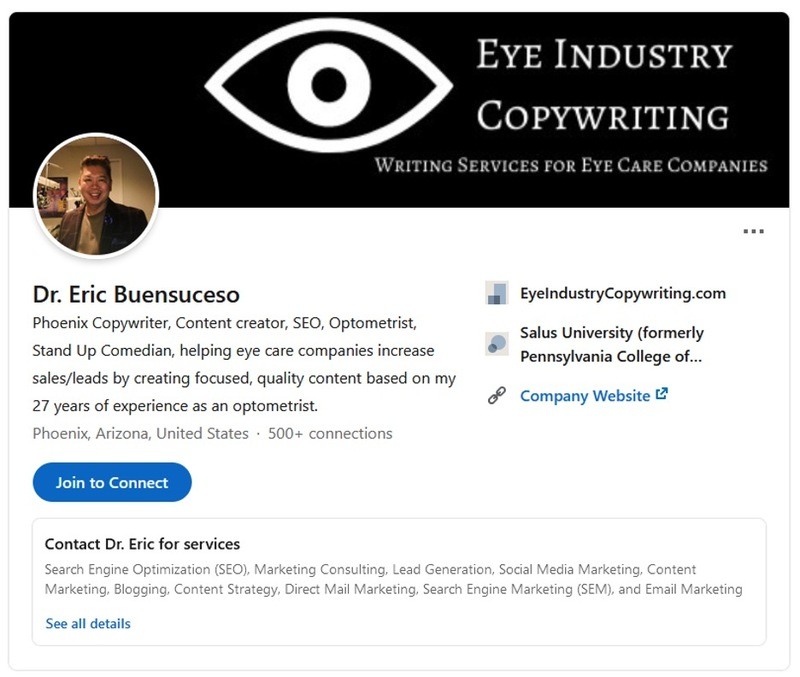 He focused on how he can serve a client — by increasing their sales and leads with focused, quality content. He made it clear who he serves and what he does — he serves eye care companies and he is a content creator. He also gave some highlights of his relevant experience — he's been an optometrist for 27 years.
For additional tips on creating your own LinkedIn profile, watch our free webinar How to Write a Professional LinkedIn Profile with self-marketing expert Ilise Benun.
You may also be interested in our webinar LinkedIn Now: Best Practices for Getting Great Writing Clients.
5. Use Virtual Events
Attending virtual events can be a great way to meet potential writing clients.
If you specialize in writing for a certain niche or industry, there is most likely a related professional conference you can attend.
For example, if you write for the food services industry, try searching for a term like "food services conferences" and you'll likely come up with a list of them.
EventsEye also has an extensive listing of different industry conferences throughout the world that you can search: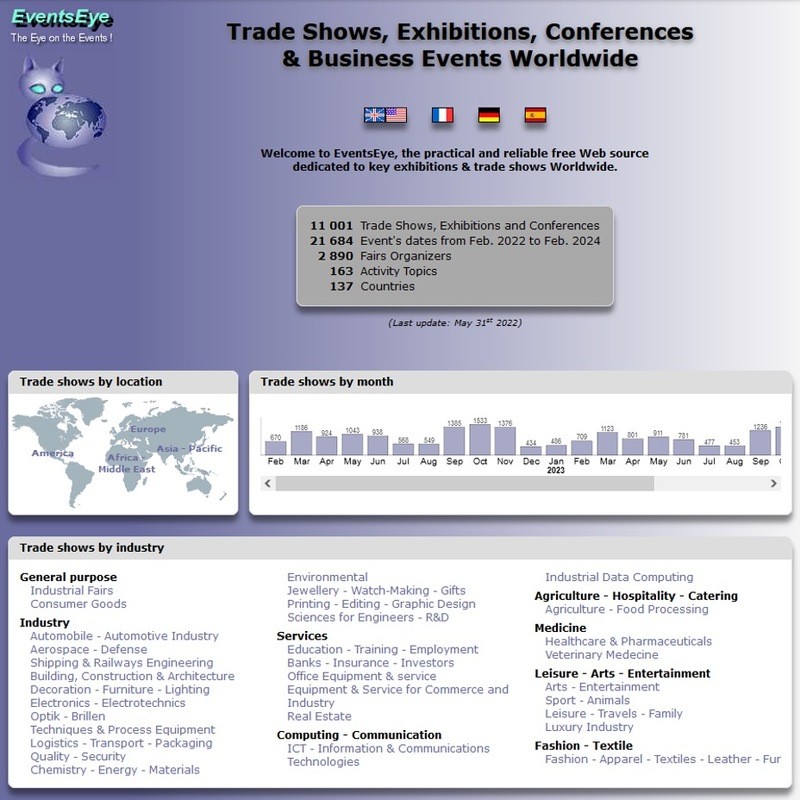 Most professional conferences are either fully virtual or at least have an option to attend virtually. And a conference is an excellent opportunity to meet people and start making connections in your chosen niche.
Attending smaller events can also be valuable, such as attending short webinars put on by companies or agencies you might be interested in working with.
These will give you a chance to get familiar with the company and the ability to start interacting with them.
6. Check Out Trade Shows and Conference Exhibitors
As you're researching potential industry conferences, also keep an eye out for their exhibitor lists.
Many conferences will announce who will be attending their exhibitor booths, and this list is essentially a list of potential writing clients.
For example, this is an exhibitor listing from Bowl Expo, a trade show for the bowling industry: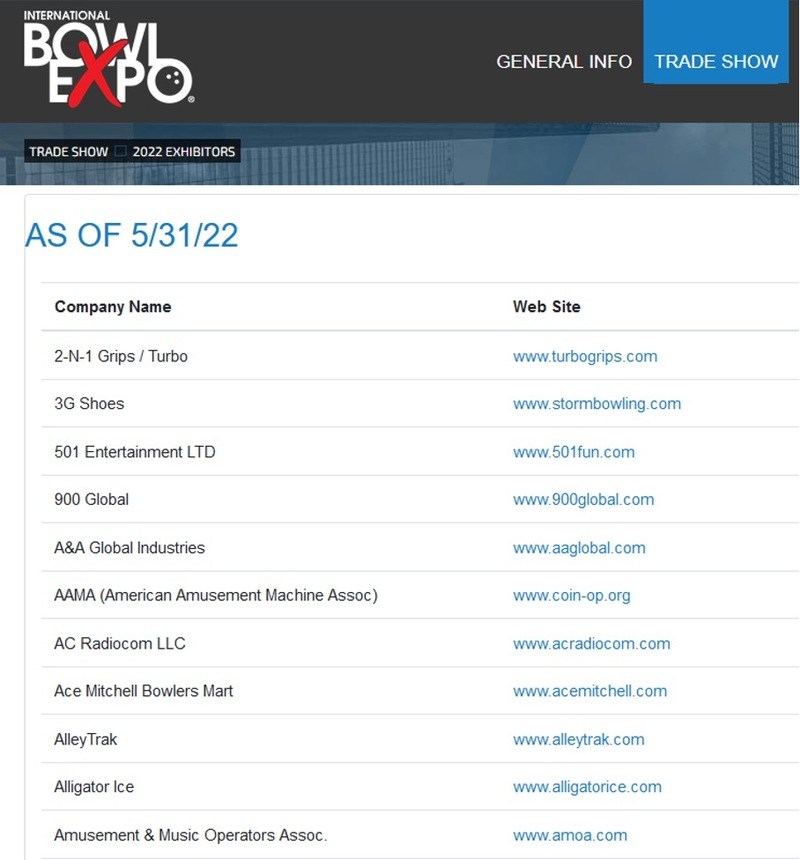 Bowl Expo lists the names and websites of all their exhibitors, so it's easy to check out any of these companies individually as potential clients.
And there's a good chance some of those companies could use the services of a copywriter who specializes in the bowling niche.
Even if you don't have a copywriting specialty yet, you can look at conferences in the digital marketing industry and look for their exhibitor lists.
As the marketers on our panel mentioned, they also value copywriters who are versatile and can write a variety of copy and content. So, you don't necessarily need a specialty to succeed with a digital marketing agency or other company.
7. Use Job Boards
Online job boards are another great place to find potential clients.
AWAI has its own job board called WritersWanted, where our team personally vets every job listing to make sure it's high-quality and legit. WritersWanted has a wide range of different opportunities that are suitable for both beginners and experienced writers, from freelance contracts to full-time positions.
Our sister site Barefoot Writer also shares a helpful list of job boards and freelance writing platforms you can read here.
Job boards can have a lot of postings, so take time to read through all the listings you think might be right for you. And if you see a posting that looks like a good fit … don't hesitate to take the next step and apply for it!
Final Thoughts
The qualities freelance writing clients look for in a copywriter are essentially the same as any other traditional job.
They want writers who are good at what they do, versatile and willing to learn, and easy to work with. As long as you can prove you've got all these qualities, you'll be able to approach potential clients with ease and improve your chances of landing high-paying work.
And remember — freelance writing clients NEED you!
Whether you work with individual companies, or you work with marketing agencies, the demand for written copy and content is nearly bottomless.
Businesses would not be able to operate without an ongoing supply of written content, and they need writers like you to create it for them.
So, start taking the steps we've outlined in this article to connect with freelance writing clients. Demonstrate the qualities they're looking for and it's only a matter of time until you find a client perfect for you.
If you're interested in learning more about searching for clients, check out our webinar 26 Ways to Find Freelance Writing Clients.
Webinar Materials
More Ways to Connect with Clients
Inside AWAI: How to Land Freelance Writing Projects with Agencies and Other Firms
Inside AWAI: 26 Ways to Find Freelance Writing Clients
Inside AWAI: LinkedIn Now: Best Practices for Getting Great Writing Clients
Inside AWAI: How to Write a Professional LinkedIn Profile
WritersWanted.com — A Resource for Copywriting and Content Writing Jobs
Access the Inside AWAI archives here.