This Week from AWAI …
How One Writer TRIPLED Her Income in a Year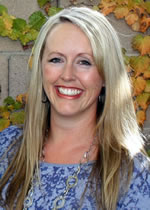 Mindy McHorse earned $17,000 and $24,000 her first two years as a writer. But she crushed her previous efforts in year three and raked in over $100,000. And she's never earned less than six figures in a year since.
She chalks it up to a special group that gave her the help she desperately needed. Now you have the chance to join that same group.
Discover Mindy's six-figure success secret.
Make $95,040 This Year Writing Emails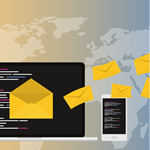 You can earn $7,920 a month — $95,040 for the year — JUST writing emails …
Today 81% of small and medium-sized companies rely on email as their top method for getting new customers.
And they're happy to pay writers who can write persuasive emails that get their prospects and customers to take action.
Go here for all the details.
Browse Recent News
One of AWAI's most popular programs, newly retooled, updated, and streamlined — by a gentleman who was "there" when Twitter, Facebook, Instagram, and other social media platforms first opened their doors… Through this program — and with his guidance — you will master social media. Given enormous demand for social media writers… and the crucial importance that you develop this skill NOW rather than later…
Companies today use social media marketing in a big way, and they're looking for copywriters to help craft winning campaigns.
On March 20-22, the Social Media Marketing World annual event will be held at the San Diego Convention Center in California. The summit boasts more than 100 expert speakers flying in from around the world…
AWAI just released its annual State of the Industry Report, which includes a price guide for today's 75 most in-demand copywriting projects. Read on to download your 2019 State of the Industry Report — which features the most up-to-date industry pricing guide.
Finding the right niche for you is an important step in your copywriting journey. When you love what you're writing about, your job is fun. You can't wait to get started every day, and you make more money. Read on to find out the niche I love…
The Badges program provides training in the 8 most important online copywriting projects.
Matthew Troncone has faced adversity. But he's come out the other side as a stronger person and successful copywriter.
This AWAI member is now certified in the most in-demand types of copy clients want.
This copywriter is using her skills and contacts to work on high profile copywriting jobs.
Join us for this FREE webinar with Ted Capshaw and learn how to make changes that will move you forward, so you can achieve a sustainable and satisfying writer's life.
The February Issue of the Barefoot Writer is now live.
This May, some of the world's best copywriters and marketers are coming together in Delray Beach, Florida with one goal in mind: To transform you into a well-trained, highly paid copywriter.
Joshua Boswell has a proven system for getting clients and he wants to share his method with you.
Email is a very effective channel for B2B marketing. Learn the best practices and you'll be in-demand.
One way to boost your copywriting success is to offer site audit services to clients. They'll pay you for the service and hire you for further work.
$1,000-$2,500 to write a proposal… Plus additional fees to do the writing. Find out more here.
Learn how you can start "wow-ing" clients and earning more with Site Audits Made Simple. The special offer you'll see expires Tuesday at midnight.
Don't miss out on the training that has turned hundreds of AWAI members into fully trained copywriters 5 times faster than everyone else. We only do this once a year.
Get more out of The Accelerated Program and get on track to land copywriting jobs with this live companion program.
Bill Duncan wasn't looking for a copywriting job, but his first ever freelance client found him.