This Week from AWAI …
Writing Apprentices WANTED!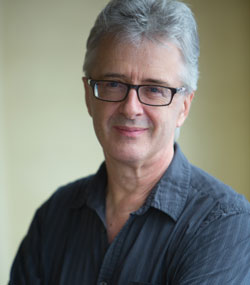 Online copywriting expert Nick Usborne is taking on a small number of eager copywriters to train and mentor directly with him …
In just 12 weeks, you'll walk away with the skills, confidence, and a professional portfolio of critiqued samples to prove you have what it takes … PLUS, a plan to bring qualified clients to you.
First come, first served.
Go here to claim your spot now.
Start earning $2,000 … $5,000 … even $10,000 per project, plus royalties.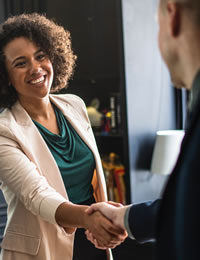 These are industry-standard rates. People hiring for this type of writing project expect to pay them.
Our Smart Start LIVE: Copywriting Crash Course is your opportunity to learn the basics of writing great copy … practice with hands-on exercises … even learn how to get your first paid clients!
Get all the details now!
Browse Recent News
We're celebrating The Writer's Life this month … and the folks who are living it … with a fun contest I hope you'll be part of. It's easy. Just do what you do best – Write! Read on to find out more about the contest.
Wil Reed is using skills he learned in COS to build his financial copywriting business.
As a financial copywriter there's no better place to be than working for Agora. Christian Nix has reached that goal.
Finding your way to copywriting success is so much easier when you follow a path that's already there. Try this one, forged by hundreds of members.
Circle of Success, is the only program in the world where you work directly with top people in the business — professional writers and marketers who serve both as teacher and mentors. If you want to become a professional copywriter — but you're not moving forward as quickly as you'd like to … Then I encourage you to have a look at what Circle of Success has done for others.
3 Pros Share Their Stories, Secrets, and Top Takeaways… To Help You Navigate Bootcamp Confidently, Have Fun, and Springboard Your Career Forward!
One of AWAI's most popular programs, newly retooled, updated, and streamlined — by a gentleman who was "there" when Twitter, Facebook, Instagram, and other social media platforms first opened their doors… Through this program — and with his guidance — you will master social media. Given enormous demand for social media writers… and the crucial importance that you develop this skill NOW rather than later…
Companies today use social media marketing in a big way, and they're looking for copywriters to help craft winning campaigns.
On March 20-22, the Social Media Marketing World annual event will be held at the San Diego Convention Center in California. The summit boasts more than 100 expert speakers flying in from around the world…
Angela's Advice: Tell everyone you know what you do. Take a chance on every opportunity you see or hear about. The worst that could happen: You get samples/writing practice. The best? High-paying clients. Read her story now.
AWAI just released its annual State of the Industry Report, which includes a price guide for today's 75 most in-demand copywriting projects. Read on to download your 2019 State of the Industry Report — which features the most up-to-date industry pricing guide.
Finding the right niche for you is an important step in your copywriting journey. When you love what you're writing about, your job is fun. You can't wait to get started every day, and you make more money. Read on to find out the niche I love…
The Badges program provides training in the 8 most important online copywriting projects.
Matthew Troncone has faced adversity. But he's come out the other side as a stronger person and successful copywriter.
This AWAI member is now certified in the most in-demand types of copy clients want.
This copywriter is using her skills and contacts to work on high profile copywriting jobs.
Join us for this FREE webinar with Ted Capshaw and learn how to make changes that will move you forward, so you can achieve a sustainable and satisfying writer's life.
The February Issue of the Barefoot Writer is now live.
This May, some of the world's best copywriters and marketers are coming together in Delray Beach, Florida with one goal in mind: To transform you into a well-trained, highly paid copywriter.
Joshua Boswell has a proven system for getting clients and he wants to share his method with you.