This Week from AWAI …
Groundbreaking
Mentoring Program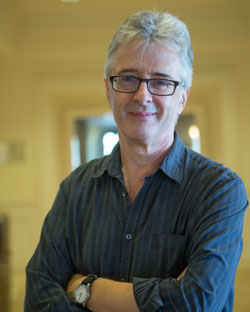 Online copywriting expert Nick Usborne is taking on a small number of eager copywriters to train and mentor directly with him …
In just 12 weeks, you'll walk away with the skills, confidence, and a professional portfolio of critiqued samples to prove you have what it takes …
PLUS, a plan to bring qualified clients to you.
First come, first served.
Go here to claim your spot now.
Ready to "Dip Your Toes" in the Copywriting World?!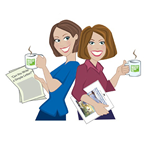 If you have dreams of being a paid writer, but aren't sure which path to take or how to get started … this 3-hour "crash course" is tailor-made for you.
Right now, Katie and Rebecca are pulling back the curtain of the most lucrative writing industry in the world.
They'll personally show you everything you need to know about the writing skill that can transform your life — and your income — forever.
If you're searching for the fastest, surest way to earn a living with your writing … This is it!
Get the details now.
Coming up on July 17th, at 12 p.m. ET …
Inside AWAI: Write to Improve the World (And Make a Great Living Doing It!)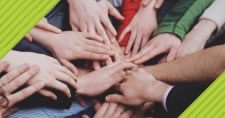 If you'd like to make a positive difference in the world … and still make great money as a writer … then Cause Marketing may be for you. As a writer you'll help companies show their customers how they are making the world a better place.
Join us for FREE. Click here to learn more …
Browse Recent News
If you could use some calm and clarity now too … as well as a great way to focus on overcoming any obstacles that may be holding you back from a more fulfilling writer's life … I hope you'll try Dr. Annette Annechild's 21-day custom meditation program created especially for writers.
By his own admission, Malcolm Smith had an uphill climb once he entered the world of copywriting. But, as he articulately points out, good writing can be learned, and the freedom it leads to is worth every ounce of persistence you put in up front. Enjoy Malcolm's uplifting story about how he made Barefoot Writing work for him, and what three things you can do today to pump up the quality of your own copy.
Professional Writers' Alliance announces a new $1,000 writing challenge.
Your very small window of opportunity to learn alongside one of the true living legends of our industry is coming to a close.
Learn everything you need to master the art and science of long-form sales letters from Sandy Franks, AWAI's Copy Chief, who has 29+ years of experience writing winning copy and training copy teams for Agora Publishing.
Join us for this FREE webinar to learn about the big variety of projects available to people who can write a simple email.
Matthew "Kaboomis" Loomis runs a thriving freelance copywriting business that includes a variety of fascinating, fast-paced projects. It was a leap he contemplated for years, and one that didn't come without a handful of reservations. Fortunately, making the leap to freelancer was the best thing he ever did. Better yet, new opportunities continue to unfold. Find out what made the difference in Matt's story …
We're excited to announce we've confirmed new dates for Bootcamp! AWAI's 2020 Bootcamp & Job Fair will now take place October 13th through 16th, 2020!
Thirteen years ago, Kate Frank discovered copywriting … and the rest is part glowing history, part successes yet-to-be. She knew the Barefoot Writing lifestyle was for her and she's made it her own, with plans to grow and expand into speaking and workshops. Enjoy her sunny perspective on the writer's life and the passion she feels in her role as communicator.
UPDATE: COVID-19 and May's Bootcamp. You can expect business as usual here at AWAI … all online trainings will still be happening as scheduled and our outstanding Member Success team will be reachable online and by phone, as usual. We're still planning to hold Bootcamp & Job Fair, as planned May 12th through the 15th.
Brian Kurtz has been a serial direct marketer for almost 40 years, and he's never met a medium he didn't like. He's been a key business builder at Boardroom, Inc. with founder Martin Edelston, and he's worked with many of the top marketers and copywriters who've ever lived.
John Rugh is the kind of person who's clearly cut out for the writer's life. He devotes his free time to everything from mountain biking to rock climbing to fishing in the desert. But he came up short in his first attempt at professional writing. Frustrated, he went back to traditional employment. And that's when everything changed, and he realized what kind of life he could have as a writer if he'd just pursue his passion whole-heartedly. Find out how he's doing that, and why this time, he's determined to succeed …
Just released, the March issue of Barefoot Writer!
David Tomen is a natural at persuasive communication. He's been doing it throughout his colorful career, but didn't realize it was called copywriting until a short time ago. Now that he has the skills and training he needs, nothing can stop his steady ascent to life as a six-figure writer — and a very driven one at that. Find out what he's been doing to make sure that he goes nowhere but up, both in his income and writing goals.
Life as a professional writer brings Brad McMillen the kind of freedom-from-The-Man we all crave. But it wasn't until he "admitted" something to himself — out loud — that he was able to move forward in his goals. Find out what he said and learn why Brad is already on his way to long-term writing satisfaction.
Angela Williams Stillwell proves Barefoot Living can be shaped around your own interests. She recognized early on how freelance writing could give her the flexibility she wanted in life, both to pursue a career she enjoys and to continue her daily habits of exercise and playing with her pets. With a realistic grasp on how unpredictable life can be, Angela's pursuit of Barefoot Writing gives her the time and income needed to overcome any obstacle — and enjoy herself along the way.
For the first time ever, we've partnered with Andrew Davis (a very influential marketer you're going to want to meet!) to bring you a deep-dive training on something other people said "couldn't be taught."
This is how to live the writer's life without writing sales copy. Not all writers are drawn to the "selling" side of copywriting. If you wish you could just WRITE … and still enjoy all the money and perks traditional "long-form" sales letter copywriters enjoy, then you'll love this …
Donald Burns, who long ago secured an MBA and landed his "dream job," soon found that the contracts and constrictions weren't worth it. He turned to freelance writing 22 years ago when the Internet and online resources barely existed. Since then, he's built up a thriving and award-winning career as a Barefoot Writer. Read on to discover how Donald became master of his own destiny.
Join us for this FREE webinar for answers to the questions writers often ask about finding well-paying clients, charging more, and presenting rates with confidence.