This Week from AWAI …
Launch Your Writing Business in ONE Day
Spend one day with business-building expert Joshua Boswell…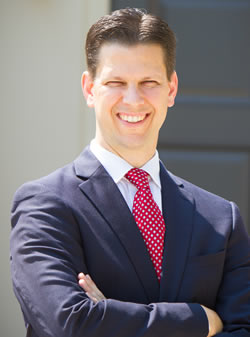 And leave with your writing business officially launched, and a customized plan to ensure you can land all the paying clients you need to meet your personal financial goals.
Get all the details here.
Highest Urgency:


LAST DAY to Take Advantage of the Amazing New Member Deal!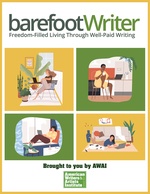 Barefoot Writer Club opens your door to the fun and lucrative world of direct-response copywriting.
You'll learn everything you need to know to be successful: from powerful writing formulas … to proven paths for success … what's hot now … what pays the most … what's in the highest demand … and much, much more.
Discover why so many of AWAI's most successful writers started out — and remain — Barefoot Writer Club members!
But you need to hurry. The amazing zero-risk deal we've put together for you ENDS AT MIDNIGHT TONIGHT!
Get all the details here now!
Browse Recent News
If you're a new writer and you want a quick way to get your career up and running… then this is it. In my opinion, it's the biggest and best "beginner-friendly" market to write for.
The March Issue of the Barefoot Writer is now live.
We're celebrating The Writer's Life this month … and the folks who are living it … with a fun contest I hope you'll be part of. It's easy. Just do what you do best – Write! Read on to find out more about the contest.
Wil Reed is using skills he learned in COS to build his financial copywriting business.
As a financial copywriter there's no better place to be than working for Agora. Christian Nix has reached that goal.
Finding your way to copywriting success is so much easier when you follow a path that's already there. Try this one, forged by hundreds of members.
Circle of Success, is the only program in the world where you work directly with top people in the business — professional writers and marketers who serve both as teacher and mentors. If you want to become a professional copywriter — but you're not moving forward as quickly as you'd like to … Then I encourage you to have a look at what Circle of Success has done for others.
One of AWAI's most popular programs, newly retooled, updated, and streamlined — by a gentleman who was "there" when Twitter, Facebook, Instagram, and other social media platforms first opened their doors… Through this program — and with his guidance — you will master social media. Given enormous demand for social media writers… and the crucial importance that you develop this skill NOW rather than later…
Companies today use social media marketing in a big way, and they're looking for copywriters to help craft winning campaigns.
On March 20-22, the Social Media Marketing World annual event will be held at the San Diego Convention Center in California. The summit boasts more than 100 expert speakers flying in from around the world…
AWAI just released its annual State of the Industry Report, which includes a price guide for today's 75 most in-demand copywriting projects. Read on to download your 2019 State of the Industry Report — which features the most up-to-date industry pricing guide.
Finding the right niche for you is an important step in your copywriting journey. When you love what you're writing about, your job is fun. You can't wait to get started every day, and you make more money. Read on to find out the niche I love…
The Badges program provides training in the 8 most important online copywriting projects.
Matthew Troncone has faced adversity. But he's come out the other side as a stronger person and successful copywriter.
This AWAI member is now certified in the most in-demand types of copy clients want.
This copywriter is using her skills and contacts to work on high profile copywriting jobs.
Join us for this FREE webinar with Ted Capshaw and learn how to make changes that will move you forward, so you can achieve a sustainable and satisfying writer's life.
The February Issue of the Barefoot Writer is now live.
This May, some of the world's best copywriters and marketers are coming together in Delray Beach, Florida with one goal in mind: To transform you into a well-trained, highly paid copywriter.
Joshua Boswell has a proven system for getting clients and he wants to share his method with you.