This Week from AWAI …
How One Writer TRIPLED Her Income in a Year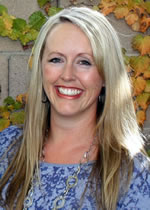 Mindy McHorse earned $17,000 and $24,000 her first two years as a writer. But she crushed her previous efforts in year three and raked in over $100,000. And she's never earned less than six figures in a year since.
She chalks it up to a special group that gave her the help she desperately needed. Now you have the chance to join that same group.
Discover Mindy's six-figure success secret.
Make $95,040 This Year Writing Emails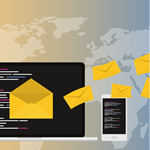 You can earn $7,920 a month — $95,040 for the year — JUST writing emails …
Today 81% of small and medium-sized companies rely on email as their top method for getting new customers.
And they're happy to pay writers who can write persuasive emails that get their prospects and customers to take action.
Go here for all the details.
Browse Recent News
What does a failed attempt at baking a red velvet cake have to do with the pursuit of the writer's life? Quite a bit, as it turns out.
After walking through AWAI's Accelerated Program step-by-step with these "guides" you'll be ready to tackle high-paying copywriting jobs.
Online marketing is trending towards a whole different approach. And companies large and small are using it. In fact, they'll be spending $300 billion in this sector next year… a good slice of that going to copywriters trained in this specialized type of writing.
Suzanna Fitzgerald has never had a "real" job, choosing to be self-employed for passion and practical reasons. But building a writing business wasn't easy — until she stumbled across the big secret that makes Barefoot Writing possible. Find out what she did from there and how she's building a writing life to love.
The copywriting world has a major and urgent opportunity for writers, make anywhere from $2k-$5k without having to write a word of sales copy.
Looking for a side gig? Find out how you can boost your income as a spare-time writer - writing about your favorite topics and the things you enjoy - with a Money-Making Website! Get all the details and sign up today for $150 savings.
You can't wait until the moment you need help or something goes wrong to start networking. Meaningful relationships take time to develop. Especially business relationships.
By 2021 — for the first time ever — literally more than half the people on earth will be using email, making email the best way for businesses to reach the largest number of people.
These copywriting pioneers sold millions worth of products and earned six-figures. Now you can advance your career with these tips from copy legends.
When Katie first heard this song, she immediately thought "This should be AWAI's anthem!" It captures the writer's life perfectly. Take a listen …
Clayton Makepeace is announcing that he is having his last Makepeace Mastermind Webinar this Thursday, December 13th at 3pm.
December's Barefoot Writer issue is now live.
With AWAI's Simulated training you'll work on a real sales promotion, learn how to approach every section of the letter, get tips and insights for becoming a better writer — and most important… get live feedback and direction on your copy from the likes of Sandy, Paul, Mark, and others.
Reach your goals faster by building a network of other professional copywriters
AWAI has a new program and it's the most hands-on learning AWAI has ever offered. It's your chance to work on a actual sales letter!
If you need a dose of inspiration to carry you through the cooling fall weather, look no further than Catherine Catozzi's story. Just a few months ago, she made up her mind to be a Barefoot Writer. And then she did one simple thing that landed her a string of clients – and a four-figure month. Read on to find out how she did it.
This writing path is the path where most copywriters find success — and have the easiest time getting up and running.
You may have heard claims that email marketing is dead. But there's one man who has never had any problems having his emails read. Find out how you can learn to get your emails opened, read, and actioned.
This copywriter makes six-figures annually writing emails — working just minutes a day.
Full-time copywriting positions available with top financial publisher. Newbies welcome.