This Week from AWAI …
LAST CHANCE!

Train Directly with Katie and Rebecca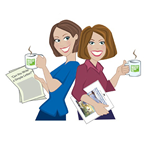 We'll show you what it takes to write the five most commonly requested projects right now that clients — including AWAI — will happily pay you to write for them.
We'll hold you accountable …
And make sure you're making progress each week through carefully designed assignments, feedback on your writing, and direct access to us and the AWAI staff.
This is the only time we'll offer this training this year. So hurry and grab your spot before all enrollment closes for good!
Secure Your Spot!
Get Real-Life Advice from Top Writers Every Month — Just $11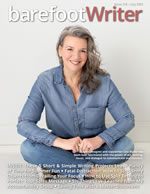 TODAY: Get started as a paid writer with …
Specific how-to plans for breaking into lucrative writing niches …
Client-getting tips …
Confidence-building exercises …
Emerging markets you need to know about …
And loads of tips on increasing your income as you go.
You'll get all of that and WAY more delivered straight to your inbox every month with a subscription to Barefoot Writer magazine …
And today you can get it all for just $11!
Claim Your $11 Subscription Right Here!
Browse Recent News
If you need a dose of inspiration to carry you through the cooling fall weather, look no further than Catherine Catozzi's story. Just a few months ago, she made up her mind to be a Barefoot Writer. And then she did one simple thing that landed her a string of clients – and a four-figure month. Read on to find out how she did it.
See How This Brand New AWAI Member Went From Zero Clients and No Income to Earning $17K in Just Ten Weeks …
"Go with what you know" and "invest in your professional success" are two things Barefoot Writers hear regularly. So when Eric Buensuceso put them both to the test, he was delighted to find out just how easy it can be to get a paid writing career up and thriving. Discover the specific steps he took to a surprising payoff…
A new cash challenge from The Professional Writers Alliance (PWA) is offering members the opportunity to win $100 for writing just three sentences of copy.
Just released, the September issue of Barefoot Writer! Our September issue of Barefoot Writer focuses on a few ways to change your own thought channel.
Ryan Kuchel realized early on that he wasn't cut out for the suit-and-tie world, instead finding his calling as an artist. Between music and writing, he's steadily creating a path all his own that not only grants him the freedom to plan his days as he pleases, but also proves that integrity can get you far in the Barefoot Writing World.
Find out how Jessica used her downtime to reflect on what parts of her business she enjoyed the most and how to use those skills to rebuild her career.
If you're looking to start your writing career, look no further than this note we got from six-figure writing expert Steve Slaunwhite.
There is opportunity for writers out there… you just have to know where to look. Joining the community of supportive writers that make up the Barefoot Writer Club is the easiest way to put yourself on the path to a new writing career, and a new life.
There are so many benefits to Circle of Success — and so many moving pieces — that it's difficult to cover everything in a typical invitation letter. That's why I'm inviting you to a very special LIVE Virtual Open House Encore Event so you can see exactly what the Circle of Success experience entails.
Wendy Ripmeester's story is a terrific example of someone who shaped her work around her life instead of the opposite. If you're not sure how to meld your current job or lifestyle with your writing interests, Wendy's approach offers inspiration and a framework for how to come out on top of any challenge you're facing.
This newly certified SEO copywriter has a $5,000 project in the works – and more potential clients waiting to work with her.
AWAI Copywriter of the Year Carline Anglade-Cole's new marketing memoir, My Life as a 50+ Year-Old White Male is now available on Amazon.com.
Wendy Howarter bravely took a step back to look at where she was in life and wasn't satisfied with what she saw. Not only did she decide she needed to do something about it, but she washed her hands entirely of all that was bringing her down and now enjoys her time island-hopping and writing about wine. Discover how she flipped her life and found joy through writing.
From over 300 submissions, Nick Usborne announces the 3 winners of the $200 prize from our writing contest about the EazyPot Slow Cooker in The Writer's Life.
Chris Hardee never wanted to flee his day job, but he did want a little extra cash to use for some of the more important things in life. Writing proved to be the easy answer, with the trifecta of everything he wanted: flexibility doing something he enjoys while making good money doing it. Read on to discover how he wisely integrated part-time copywriting into his full-time work lifestyle.
Just released, the August issue of Barefoot Writer!
Growing up, Venu Sripada learned English as a third language in his native India. He traveled the world and built a thriving career as a business consultant but became frustrated by the poor-quality copy provided to him by his clients. It just didn't produce results. Venu decided to take things into his own hands and learn the new "language of copywriting," proving that nonnative English-speakers can be great copywriters in English too!
Hayley Michaels spent most of her days working with people in the beauty industry. But she longed for a break from the physical work and an outlet for her creativity, and soon discovered that web content writing fit the bill perfectly. Since then, she's built a steady career working with clients who need blog articles and online content. Read on for Hayley's upbeat advice to new writers trying to get started…