This Week from AWAI …
Test Drive AWAI's Copywriting Program for Only $49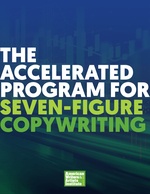 If you've ever been curious about copywriting, now is your chance to test drive our flagship program, AWAI's Accelerated Program for Six-Figure Copywriting for just $49.
When you master persuasive writing with our industry leading training, you'll be in big demand in this 2.3 trillion-dollar industry. You can make a good living, choose your own hours, and work from anywhere in the world.
But hurry, this "test-drive" will be closing soon!
Get all the details here.
Follow the Proven Path of our Most Successful Members!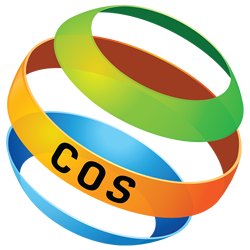 With personal mentors, collaboration with professional copywriters, feedback on your writing, live training, unprecedented access and more — Circle of Success is the ultimate personalized learning experience.
See why our most successful members say joining was the most important decision they ever made!
Get all the details on Circle of Success here.
Browse Recent News
Every writer should own this program. Whether you want to write for the financial industry, Business-to-Business, pet companies, the Christian market, nonprofits, etc.
Our B2B Writing Success Site is looking for their Reality Blogger for 2019... could it be you?
Steve Maurer is steadily growing his B2B copywriting business. He says having Ed Gandia as coach and mentor has been a huge part of his success.
Within a few weeks of working with Ed, Joseph repositioned his business to attract better-paying clients and projects.
As a new copywriter, Adria Schmedthorst was constantly putting up barriers that limited her success. Listen to Adria talk about exactly what she's done to finally get her business off the ground ... and to gain the momentum she's always wanted.
With tips and tricks from veteran B2B copywriter Ed Gandia, you'll have the skills you need to land your first client.
Candice Lazar's career has been on fire recently. And her $10K Challenge means the year ahead will be even more action-packed.
Work with a Master Copywriter and learn all about good copy, marketing, and more.
Freelance writer Ted Goldwyn already had a few clients when he joined B2B Biz Launcher coaching program. But he felt as if he lacked focus and direction.
Ed Gandia, America's most sought-after B2B writing coach, is here to teach you the skills you need to land your first client.
Mindy talks about the nutty secret that writers keep, and why they shouldn't keep this secret.
The coaches and mentors in Circle of Success guide you through your copywriting training step-by-step, with plenty of one-on-one interaction.
These AWAI members have secured a chance to work in AWAI thanks to their winning spec assignments.
Veteran health and financial copywriter — and longtime AWAI member — Marcella Allison is the Copywriter of the Year.
Candice Lazar's career has been on fire recently. And her $10K Challenge means the year ahead will be even more action-packed.
Lisa Bjornstad overcame her fear of approaching clients… and landed two projects in short order
COS Member Shahin Dehastani not only found success with his membership ... he used it to start his own company! Read more about his copywriting success here.
After his consulting career stalled, Barry Wilson needed an income. He's found it through copywriting jobs.
Save over 60% on 2019's most anticipated copywriting event.
Join AWAI's Katie Yeakle and Pam Foster for this FREE webinar and discover seven traits that have pushed copywriters forward to create a successful writer's life.