This Week from AWAI …
Your Journey to "A-level" Copywriter with Circle of Success!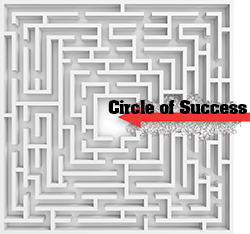 We help you set goals … give you a personalized learning path … coaches and mentors … prime writing assignments … feedback from real copywriters … free Bootcamp, with VIP treatment … even a chance to work pro writers … and more.
Right now, we're accepting a limited number of new Circle of Success members.
Click here for our low "get started" price.
Get Started Working as a Copywriter FAST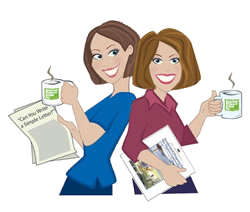 Our Copywriting Crash Course will teach the basics of writing great copy …
Give you practice with a hands-on exercise …
Even show you how to get your first paid assignments …
In just three hours!
Get all the details here.
Browse Recent News
The Game-Changing Skill that Brought Ed Estlow a New Career … and a Better Life
Numisma Publishing specializes in producing newsletters and other products that are in development for the rare coin and precious metals field. We work with some of the top dealers and collectors across the country. Numisma Publishing is operated by Mark Ferguson, a nationally-recognized expert in numismatics and an AWAI Circle of Success member.
Andrew Murray experienced the trip of a lifetime when he took a 12-month journey around Australia, and from that moment on vowed never to be stuck in one place again. But to make his dream a reality, he needed a reliable, mobile source of income. And that's where Barefoot Writing entered the picture…
Let one of the industry's top content marketing experts guide you to mastery in this in-demand niche.
Content marketing is hot right now and the need for qualified copywriters continues to grow.
The Professional Writer's Alliance (PWA) has launched a new "No Excuses" writing challenge with $1,000 in prize monies available. Drawing inspiration from Dan Kennedy, the direct response industry's self-styled Professor of Harsh Realities, the competition offers writers the chance at extra cash rewards for tackling their personal obstacles and excuses head-on.
Ben Phillips worked various jobs but none were fulfilling — until a letter in his mailbox changed the course of his career.
From over 500 submissions, the three winners of the $200 prize from our online ad writing contest in The Writer's Life have been chosen by Nick Usborne.
Veteran B2B copywriter – and mentor to many AWAI members – is the new Copywriter of the Year.
These AWAI members earned $1,000 and the chance to work with AWAI.
A career as a full-time freelance copywriter could be on the horizon for Steve Maurer.
Read about how this engineer spun his writing talent into his dream life.
Angela's Advice: Tell everyone you know what you do. Take a chance on every opportunity you see or hear about. The worst that could happen: You get samples/writing practice. The best? High-paying clients. Read her story now.
Read on to see how this phrase was coined by writer Heather Robson, our Featured Interviewee for May. She's spot on in her assessment that as writers, we tend to want to get good at everything before we venture out into actually doing something.
Sharlet Brennan had a job she loved — until the business was sold. Find out how she turned this sudden change into a career where she could be in control.
Read on to find out how Beck Cleveland made $1,075 in 5 minutes.
If you want to be a part of Bootcamp and see every presentation, including this exclusive session with Bob and Ilise — all from the comfort of home — join us via Virtual Access.
We pay tribute to Chris Marlow, a legend in the direct-response copywriting industry.
The April Issue of the Barefoot Writer is now live.
Clients in every niche need SEO copywriting. So you won't have a problem finding subjects that interest you. And with training from SEO copywriting pioneer Heather Lloyd-Martin, you can learn how to do everything in just under 8 hours.