This Week from AWAI …
WRITERS:


Get Paid to "Fill In the Blanks"…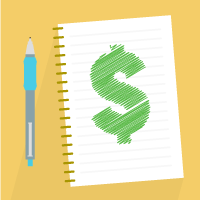 There's no selling involved. No need to persuade.
Instead, you write two pages. You get paid $1,500 (on average).
Better yet, you can master this one in just four weeks.
What is it?
Click the button below to find out more and see how you can take advantage of this high-paying assignment!
Learn More
CLOSING:

Only Accepting New Writers Until Midnight Tonight!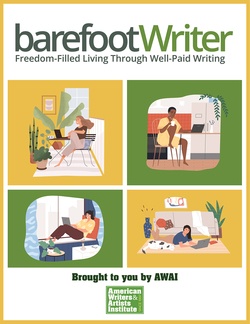 Get accepted into the Barefoot Writer Club by MIDNIGHT tonight to claim your "Getting Started" writing gifts, worth $363 – FREE!
You're a good fit for the Barefoot Writer Club if…
You enjoy writing.
You want to make great money doing it.
You want control over what you write about and who you write for.
But hurry… you only have until midnight tonight!
Get Accepted Here
Full Access for Just $1!!!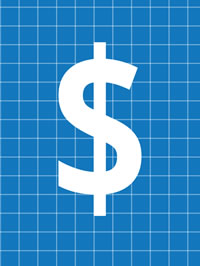 This free blueprint shows you how to make $2,500 to $8,000 a month as a writer.
And for just a buck, you'll gain access to every resource you'll need to execute that blueprint.
All the roadmaps…
All the articles…
All the how-to videos…
All 320+ training webinars…
The member forum, the job board, the tutorials, the tools…
All of it!
Check It Out Now.
Browse Recent News
Discover the power of fear in copywriting success. Follow Guillermo Rubio's journey from side gigs to AWAI, where he conquered fear and ascended to new levels. Learn his three-step process and five-step action plan for unlocking your potential.
In today's Monday Morning Jumpstart, Director of Training, Jade Trueblood, and special guest, Terri Trespicio, talk about rules and baggage.
Alice Watts didn't want to sit around bored in retirement, and writing sounded like something that would fill the void and bring in money. After a few false starts, she found her footing, and now she fills a need in the writing world that she never saw coming. Discover what it is below…
Mari Smith, the Queen of Facebook, will be speaking at her first Bootcamp! In this video she touches on what she will address during her inaugural Bootcamp session and what she thinks is the most exciting thing happening in the industry today, and shares a profound question that transformed her.
Michele Peterson was NOT an overnight success. In fact, she didn't even complete the Accelerated Copywriting program… While she loved the idea of writing persuasively, she didn't have that same passion for writing sales letters. Choosing instead to dive headfirst into learning web copywriting and emails while also armed with an unshakable "why," she left her "security blanket" job and leapt into her writer's life.
Ted Capshaw digs into finding out what you want to get out of Bootcamp. You'll be encouraged to create a vision of where you want to take your writing and how it's going to serve your life regarding your time, finances, personal fulfillment, and more.
AI is a hot topic when it comes to writers. Watch the short four-minute video as AWAI Director of Training, Jade Trueblood, chats with some of our experts about their thoughts on AI and the opportunities it presents for writers.
Not only is digital marketing and SEO expert Russ Henneberry returning to the Bootcamp stage in October — the day before Bootcamp begins, he's also presenting a one-day workshop exclusively for people ready to take their writing business to the next level.
AWAI's President, Rebecca Matter, shares a special message about the 2023 Copywriting Success and Getting Clients Bootcamp!
Ex–college student creates a successful copywriting business that provides financial security and the ability to help support her loved ones.
In this lively Pre-Bootcamp conversation, Marcella talks about coming all the way from her early days at the beginning of digital marketing — also known as the "wild west" — to a whole new "frontier" with the emergence of so many marketing platforms over the past 20 years.
Watch this video as top copywriter, Marcella Allison, talks about how mentoring has propelled her career, some of the specifics for the do's and don'ts for asking someone to be your mentor, how you should act as a mentee and so much more!
AWAI member Nicole Piper is a textbook case of someone who experienced breakthrough success very quickly after attending her first Bootcamp. Read more about her!
Pam Foster announces the winner of AWAI's recent $2,000 Site Content Audit Report Challenge.
As founder of the subscription-based company EditorNinja, John Doherty is focused on the importance of copyediting in today's copy-intensive world. In this video, he discusses with Katie Yeakle what his company does, why editing is a valuable service, and how to get started as copyeditor.
Monica Coleman had a longtime thirst to help others. Despite a successful career in finance, she knew more was possible for her. It wasn't till she discovered the power of the written word that she found a way to meld her interests and passions with a versatile writing career that keeps her busy and engaged. Today, she has time for her family plus plenty of intriguing work to keep her busy…
Freelance writer Lisa Schmidt recently landed a dream full-time staff writer position. Why the switch after eight years of freelancing? Lisa said, "I was looking to create more stability in my income and to be a part of a much larger mission." See how it all unfolded, along with Lisa's advice.
Pam Foster met with Bootcamp alumni and heard their insider secrets on making the most out of your Bootcamp experience. Discover how Bootcamp sparked amazing careers for them… what they did specifically during and after Bootcamp… and where they are now as thriving writers.
Register for Bootcamp and become part of our growing, enthusiastic group of Bootcamp attendees and experts, along with AWAI team members, who are already connecting in the private Bootcamp Facebook community.
For 26 years, AWAI's Copywriting Success & Getting Clients Bootcamp has launched the careers of countless copywriters and helped countless more 'level up' their writing skills and income.