Wanna Succeed As a Writer? Start Here …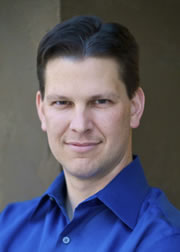 Hello! My name is Joshua Boswell.
I discovered AWAI a number of years ago when my life was ready for a change.
I was very hopeful that all they said about copywriting was true. I wanted it to be true.
I was hundreds of thousands of dollars in debt. I simply could not afford to gamble. Something had to work in my life.
But, one of the biggest challenges I had at the time was that I couldn't see a clear path forward.
In other words, I knew I was dead broke and bleeding … and I knew others were out there making money hand-over-fist as copywriters … but could little ol' Joshua Boswell make it fly?!
How could I possibly bridge the gap?
What were the exact steps to getting started?
Once I got started, how could I land clients?
Then, what would I do if they said, "Yes"?! (That was the REALLY scary question!!)
Through my own quest to find the writer's life, I found the answers to these questions, and I want to share them with you.
Over the next few days, I'm going to take you on a journey …
A journey to help get you started on building a super-solid foundation for your copywriting business.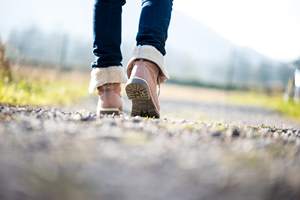 Are you ready? Let's begin right now …
Step one on your writer's life journey is …
Decide on a niche.
Now when I say niche, I just mean a group of people to talk to about your copywriting services.
For example, if your niche is health foods, you're going to find some people that are passionate about health food and selling a product or service to other people interested in health food.
And, while a niche could be an industry … like the "health-food industry" …
In my experience, thinking about a niche in terms of people makes it easy and much less intimidating. It's as simple as talking to a fellow human being.
Today, focus on choosing a niche. Here's a little exercise to help you …
I want you to think about the answer to three questions:
What do I really enjoy doing?
What really bothers me … I mean really bugs me?
What do I do that makes other people happy?
Identifying these three things will help you see where you connect to other people. So, answer these questions and then look for industries that match up.
For example, I might say …
"I really like helping copywriters find clients. And, it drives me completely NUTS when I see writers beating their heads trying to learn how to promote themselves, without making a dime. So, I'm going to create a system for helping them easily find clients, because I know it makes them happy."
Then, looking around, I would see that AWAI works with copywriters who really want to live the writer's life. Tada! I have a niche.
See how that works?
So, what would you say? How would you answer those questions?
Decide on your answers. Then decide on your niche.
Share your decision with me in the comments. Then tomorrow, we'll talk about what to say to these people that are going to hire you …

The AWAI Method™ for Becoming a Skilled, In-Demand Copywriter
The AWAI Method™ combines the most up-to-date strategies, insights, and teaching methods with the tried-and-true copywriting fundamentals so you can take on ANY project — not just sales letters. Learn More »

Published: March 2, 2015