How to Differentiate Yourself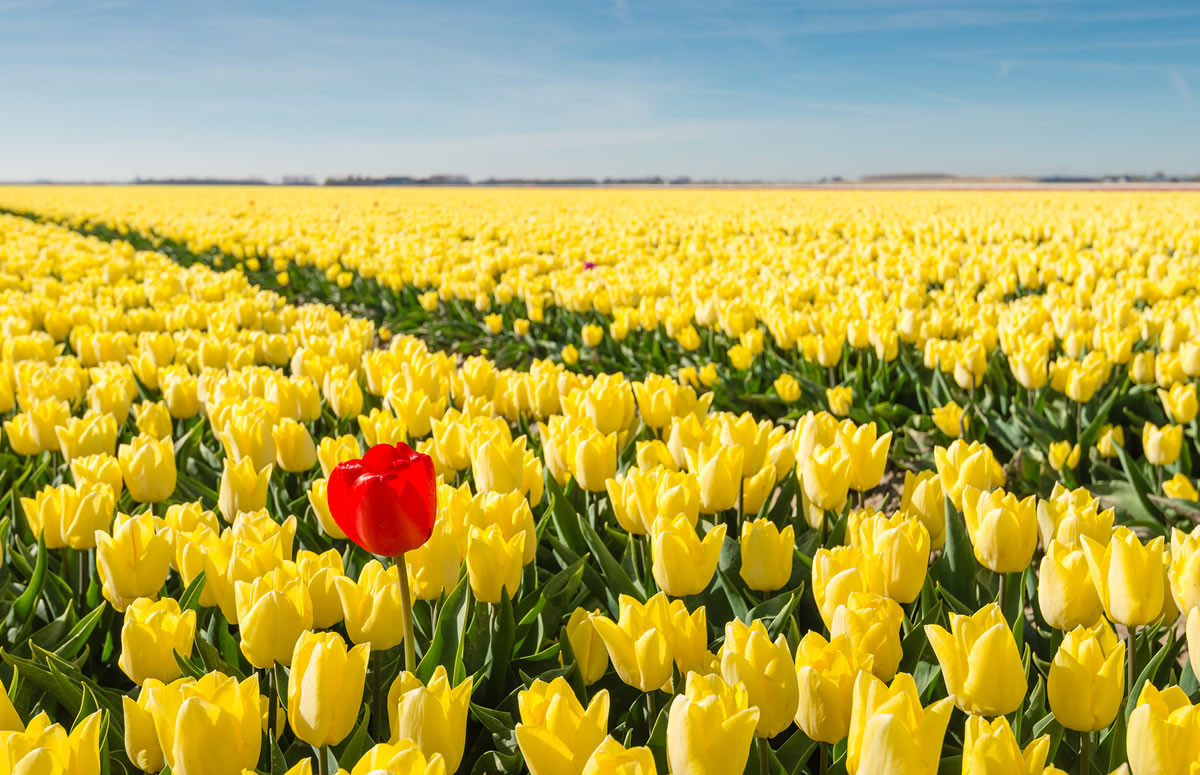 If you don't differentiate yourself, you could easily get lost in the crowd of all the copywriters your prospects encounter. But, when you stand out as unique, prospects are more likely to find and hire you.
This concept was driven home to me right after I graduated from business school. My first job was as a sales rep for Kelly Services, the temporary help company.
I didn't work for the office side where they place office workers. Instead, I worked for the industrial side of Kelly Services, where they place forklift truck operators, assemblers, and other industrial workers in temporary positions.
My job was to call on companies and meet with them and try to convince them to use Kelly Services for their labor needs in their factories and warehouses.
I would sit down with a prospect and pitch Kelly Services. And immediately, they would say something to the effect of, "Well, how are you different from Manpower Temporary Help Services?"
If I didn't have a good answer, they would immediately default to a price comparison. They would ask, "Okay. How much do you charge?"
That's what happens when you're selling a professional service, whether it's a temporary help service like I was selling 25 years ago, or writing services which you and I are selling today.
You need to be able to differentiate yourself.
The good news is, it isn't difficult to do. Here are six ways you can differentiate yourself.
Review these, and then spend some time determining how you're going to differentiate yourself as a copywriter.
Focus
You can differentiate yourself based on your professional focus.
If you specialize in the industrial fasteners industry, that differentiates you because there may not be other copywriters in your niche market. And even if there are, there's probably only a handful. Many times, focusing on a niche market in and of itself differentiates you from other writers and copywriters.
You could also specialize in a type of project.
If you're the email marketing whiz when it comes to copywriting, then that can differentiate you. Or you could differentiate yourself by focusing on case studies, sales copy, or website writing.
As soon as you say you specialize in a particular type of project, clients assume you know a lot more about that type of project than other writers who are positioning themselves as generalists.
Experience
Another way you can differentiate yourself is based on experience.
If you have 15 years of experience as a direct-response copywriter for B2B companies, well, that means a lot to marketing directors.
Of course, if you're just starting out in this field, you don't have 15 years of experience as a copywriter. But you might have 15 years' experience in marketing.
Or you could have 15 years' experience in a completely unrelated field, even a non-writing field, in a particular industry. But when you start writing for that industry, you can say, "I have 15 years of experience in the industrial fasteners manufacturing industry." That gives you a great deal of credibility.
Your Track Record
The next way to differentiate yourself is related to experience — track record. If you have a great track record or a great portfolio, you can quickly differentiate yourself. There are many new copywriters who don't have a strong portfolio. So you can differentiate yourself because you have a portfolio filled with great writing.
Have you written copy that got excellent results for a company? If you have a good track record of success and you can prove it, well, that's worth a lot.
You can also use your clients' success stories and testimonials to demonstrate your track record.
Marketing Materials
Your website, your business cards, your social media presence, and anything you create to market yourself can differentiate you.
Here's why: Unfortunately, a lot of people who are writers and copywriters have websites and marketing materials that don't look professional. And remember, you are marketing to marketing directors or other professionals who are used to seeing well-written marketing materials.
So believe it or not, your marketing communications, how you present yourself, how your website is written and designed, how your blog is designed, how your business cards look, even things like how you answer your phone can differentiate you from the competition.
I remember years ago on my website, I had a picture of myself with a suit and tie and my hands were in my pocket. I looked like a friendly, likeable business professional. I had one client who said they decided to hire me because of that picture because I looked professional. One picture made the difference!
So the way your website looks, the way you present yourself, the way your communications look — they all really do make a difference. And yes, it can differentiate you from a lot of other copywriters and writers who don't make that investment.
Your Methodology
Having a methodology or a system can differentiate you from others who simply say, "You want a white paper written? I'll have it to you next week."
If you have a methodology that you can share with clients, it makes them feel more comfortable. And it actually differentiates you from a lot of copywriters who don't.
For example, I know one copywriter who starts with an in-depth discovery questionnaire. Then she gets back to her client with the results on how her client should brand herself, what the voice of the copy should be, and what the key features and benefits are. And then she writes the copy. She has this process methodology mapped out that shows she really knows what she's doing.
Expert Content
The final thing that can differentiate you is expert content. It could be a blog, how-to articles, video, an infographic, or other content that's sharing your expertise.
First of all, you'll be coming across as an expert and that's what you want. Second, it differentiates you from other copywriters who don't have expert status.
So those are the six different categories of differentiation you should explore. You don't have to differentiate yourself in all six ways, but you want to use at least one or two of those categories and really emphasize that differentiation in your marketing.
How are you differentiating yourself? Let me know in the comments below.
This article, How to Differentiate Yourself was originally published by B2B Writing Success.

The AWAI Method™ for Becoming a Skilled, In-Demand Copywriter
The AWAI Method™ combines the most up-to-date strategies, insights, and teaching methods with the tried-and-true copywriting fundamentals so you can take on ANY project — not just sales letters. Learn More »

Published: July 27, 2017