AWAI Member Wins 5 Spec Challenges … and Pays for Her Trip to Bootcamp

With Her Recent Retainer Client, The Future Is Looking Bright for Her Copywriting Success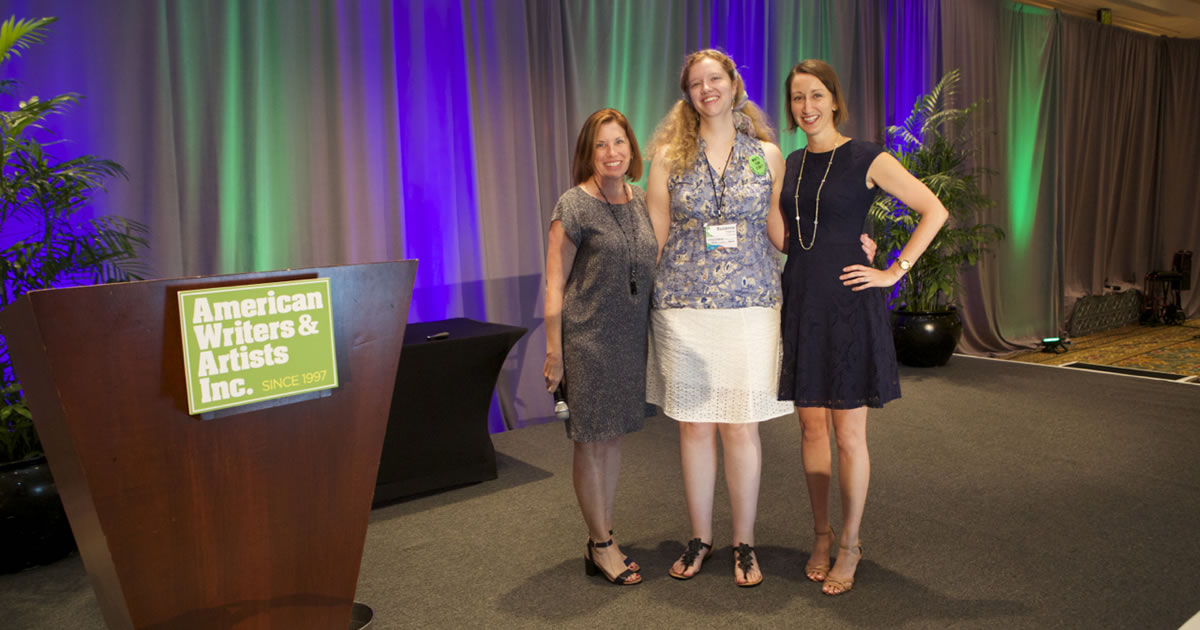 Suzanna Fitzgerald has become a quite familiar name to AWAI editorial and marketing teams lately …
In 2017, she won five different AWAI writing challenges — for the Wealthy Web Writer and Professional Writers' Alliance Summer of Clients … and then THREE Bootcamp spec challenges. That's quite a foundation for copywriter success!
"For the three Bootcamp spec challenges I won, I used the formula that I try to stick to," explains Suzanna.

"1. I came up with an idea by doing research and experimenting with a bunch of titles. 2. Then I did a mind map outline of each project, and wrote some 'thinking about it' copy. 3. Then I wrote the project with my normal overlong, verbose style. 4. During the editing phase I went over everything with a fine tooth comb, cutting and rearranging, and doing more research to make sure that I was hitting the correct tone and sales presentations for the project type."
Before winning these challenges, Suzanna admits she had been struggling with her freelance copywriting career, including work with a nightmare client. But she says that she credits her family with sticking by her as she pushed on.
Today, she continues to aggressively market herself and has had some success selling individual content to clients, including AWAI. And she even has a solid retainer client.
Suzanna notes that winning the AWAI challenges last year "helped immeasurably" as she worked towards to her freelance career goals.
"Making money was part of it, although one challenge with Wealthy Web Writer was for an interview with Heather Robson, which in many ways was even more valuable than money," says Suzanna.

"More than that, though, was the overall boost to my self-esteem and confidence.
Plus, for me, the challenges proved motivational. Winning each one only made me greedier to win the next thing — and having a win in the bag made me believe that I could.
"Another way that winning helped was that it enabled me to be able to pay for my visit to Bootcamp. Since money for the plane, hotel, and Bootcamp itself was kind of dear at the time, winning enough to cover expenses was not only a huge relief, but made me feel like I was truly living the writer's life."
For Suzanna, freelance copywriting is an essential part of a new lifestyle.
"I suffer from migraine headaches, so working at home has always been my only viable option. Plus I've always loved to write, but never made any money at it," says Suzanna.

"When I discovered copywriting I found a way to combine necessity and love, and now that I am finally getting a handle on my headaches, my writing lifestyle opens up opportunities to enjoy life.

"I live in Colorado, and I love to spend time in the outdoors, taking pictures and seeing new scenery. I also like having enough downtime to read books, play games with my siblings, see the occasional movie, and just take off every once in a while.

"All of that is stuff I couldn't do if I was working a regular job, even if I was in perfect health."
Thanks to Bootcamp, he's now closing in on
$500K in copywriting income:

Jon put off launching his copywriting career until he attended Bootcamp. He developed a 5-step system that helped him land clients. Now his career has taken off and his income has been growing every year. You can use the same system to launch your career.

The Professional Writers' Alliance
At last, a professional organization that caters to the needs of direct-response industry writers. Find out how membership can change the course of your career. Learn More »

Published: March 22, 2018