And the 2019 AWAI Copywriter of the Year is … GORDON GRAHAM!!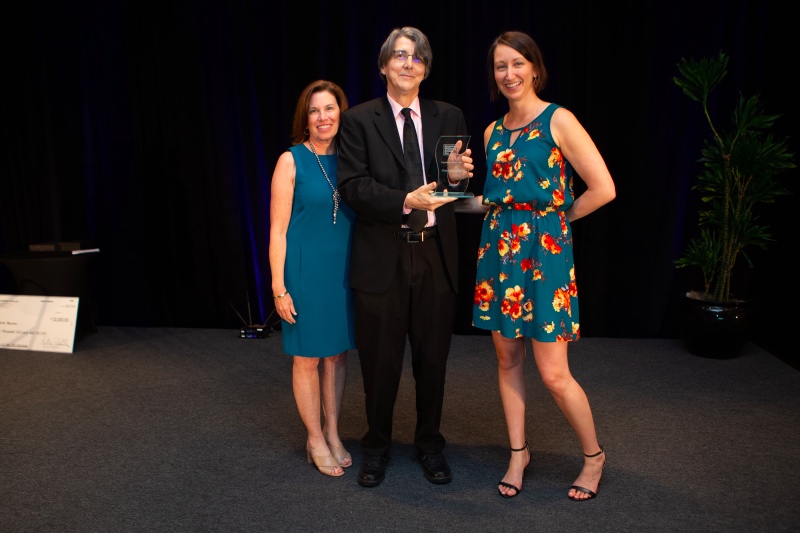 Congratulations to B2B copywriting veteran Gordon Graham on being AWAI's 2019 Copywriter of the Year.
Gordon was this year's choice because of his impressive success as "that White Paper Guy as well as his outstanding and ongoing contribution to the training and success of the next generation of copywriters and marketers.
Gordon, the world's best-known white paper writer, has written close to 300 white papers since 1997 for clients such as 3M, Google, and Verizon; he wrote the book, White Papers for Dummies, and more.
Receiving the Copywriter of the Year Award was a real thrill, says Gordon.
"I was really surprised when I first heard because I still feel like a kid just getting started. And of course, it's an incredible honor to follow in the footsteps of such giants the writing business. Every day I still peek in the box at my award because I can't quite believe it's true!
"I've belonged to several other writer's groups and association, but I've never seen any other group that works so hard or digs so deep to help writers make a living as the AWAI. That's all I've ever wanted to do since I was in Grade 3: make my living as a writer. So I really appreciate how the AWAI's goals are so similar to my own.
"And all the people I've encountered who work with AWAI are down to earth and happy on the job. That's a big plus.
"I'm ready to become more of a coach, a figurehead and a copy chief for an expanded team of writers working on B2B content. That's a natural evolution that fits perfectly with the programs I do with AWAI and the people I meet at AWAI events. So I'm not ready to retire quite yet!"
To hear more from Gordon, click on the video below to watch his interview …
Click on the video below to watch his acceptance speech …

The AWAI Method™ for Becoming a Skilled, In-Demand Copywriter
The AWAI Method™ combines the most up-to-date strategies, insights, and teaching methods with the tried-and-true copywriting fundamentals so you can take on ANY project — not just sales letters. Learn More »

Published: May 25, 2019