How Copywriting Turned Him into a Millionaire in a Few Months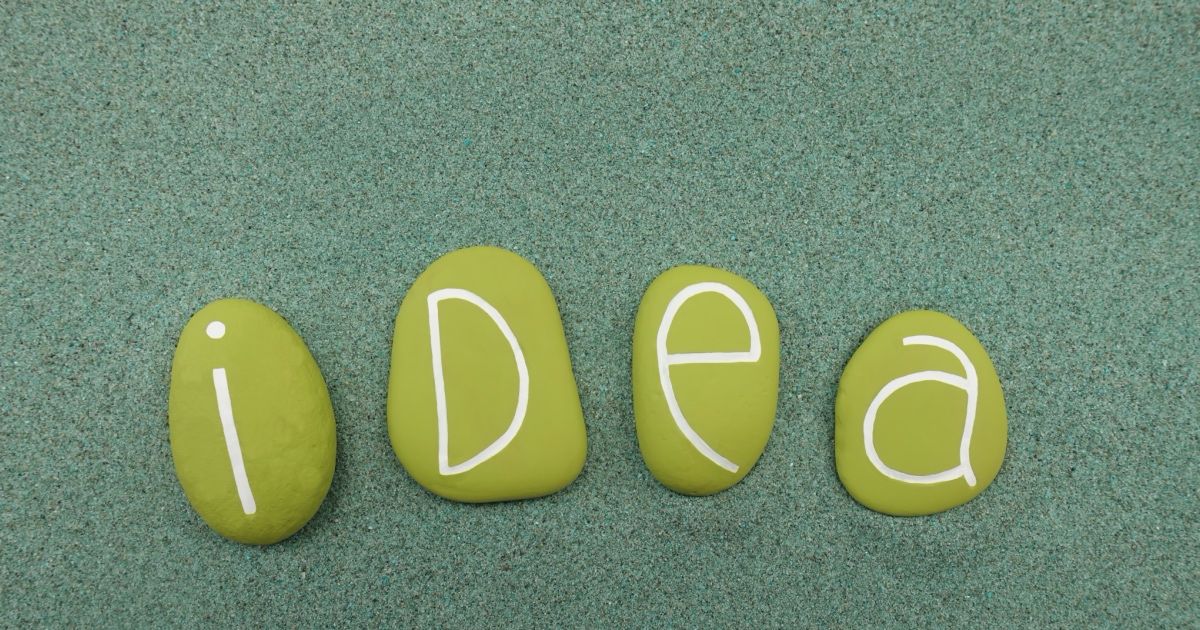 They say he borrowed the idea for his invention from a European fairy tale, which dates back to the 18th century.
While the French, Hungarians, and Russians have their own twist, the heart of the story remains the same. The tale goes something like this …
A group of hungry travelers come across a village, with hopes the villagers would share their food.
But the villagers are reluctant because the travelers are strangers. So the travelers take a pot to the nearby stream and fill it with water.
Then one by one, they drop a stone into the pot.
Curious, the villagers ask what it is they are making, to which the group replies, "We are making stone soup. It's not done yet because it needs flavor."
Wanting to taste it, the people in the village decide to help by each adding a different ingredient to the pot, such as carrots, potatoes, and spices.
Once the added ingredients are fully cooked, the stones are then removed. And the travelers offer each person a bowl of soup.
The travelers successfully tricked the villagers into sharing their food.
As for the invention I mentioned earlier … it has to do with stones, or rather rocks. In fact, it is the center point of Gary Dahl's climb to fame and fortune.
While you probably don't recognize his name, you surely are familiar with his invention: the Pet Rock.
But here's something else few people know about Gary Dahl … he was a freelance copywriter. And that skill helped him turn a bunch of rocks into a $15 million fortune.
Gary was also an author, and in just a bit, I'll tell you the name of the book he wrote. But first, here's the story of his Pet Rock invention.
Gary was having drinks with friends who were complaining about how hard it was taking care of their pets. They joked about an imaginary pet that required no food, vet care, or physical activity, and was always faithful, obedient, and loving.
Basically, they fantasized about a pet that could live forever but needed very little care or attention from its owner.
Remembering the Stone Soup fairy tale, Gary realized the ideal pet his friends imagined would be more like a rock. And with that, Gary got to work, bringing his idea to life.
The first thing he worked on was the packaging. It had to present the rock in a way that appealed to a person's emotion … but also making the rock feel special.
So he created a cardboard box with air holes for breathing purposes. And inside, the smooth and polished stone sat on a soft bed of straw grass, similar to that of an egg nesting on hay.
Also included with the packaging was a detailed instruction manual on caring and training your new pet. And who do you think wrote the manual?
Gary Dahl, of course. He infused a bit of humor and fantasy throughout the pages of the manual, while tugging on the pet owner's need for companionship.
For instance, Gary wrote, "Rocks enjoy a rather long life span so the two of you will never have to part. Once you have transcended the awkward training stage, your rock will mature into a faithful, obedient, loving pet with but one purpose in life — to be at your side when you want it to be, and to go lie down when you don't."
From his training as a copywriter, Gary knew the importance of using exclusivity to sell his rocks. So he made sure to point out that each one was special and that it came from a "lineage" of rocks. In the manual he wrote, "There is nothing common about these rocks. Pet Rocks come from a long line of famous rocks, the type of rocks found in pyramids and great walls."
In 1975, Gary launched his Pet Rock invention to the public. Each one sold for $3.95. And as you already know, it was a huge success. He sold close to one million in just a few months.
Gary even made an appearance on The Tonight Show, which helped turned his Pet Rock into a nationwide craze. People couldn't get enough of them. By 1997, Gary had sold well over five million My Pet Rocks.
So, why does Gary's Pet Rock invention matter to you, Dear Copywriter?
Well, his story isn't just about coming up with a clever product idea … Nope, what it also shows is the true power of copywriting. You see, Gary knew that he couldn't sell just a rock in a box … he had to make it emotionally appealing.
Gary also knew that his target audience was bored … and something that was fun and unusual would be ideal. In an interview, Gary stated, "What I did was package a sense of humor for a very bored public."
But more than anything, Gary used the power of copywriting to reinvent himself as an inventor. Once you know the foundations of copywriting, it's a skill you can use in so many ways … to turn a hobby or personal passion into a fun and lucrative career, or use it to help others, or start your own business.
With copywriting as your superpower, you can accomplish anything. That's why I strongly encourage you to continue to develop and refine your skills, because the plain and simple truth is that copywriting can change your life and your income.
When Pet Rocks faded, Gary wrote a book on advertising and copywriting. When the craze for Pet Rocks died out, Gary invented Sand Breeding Kits. They allowed people to create their own desert with two vials of sand. On its first run, Gary sold 50,000 units and grossed about $850,000.
After that, Gary returned to the advertising world where he landed a position as a copywriter. And in his spare time, he wrote a book, Advertising for Dummies, which was published in 2001.

The Accelerated Program for Seven-Figure Copywriting
Turn the ability to write a simple sales letter into a successful freelance career. Find out how you can make a seven-figure income working from anywhere you want as a direct-response copywriter. Learn More »

Published: September 7, 2020