Spend 20 Minutes a Day on This Writing Project While Earning a
Five- or Six-Figure Income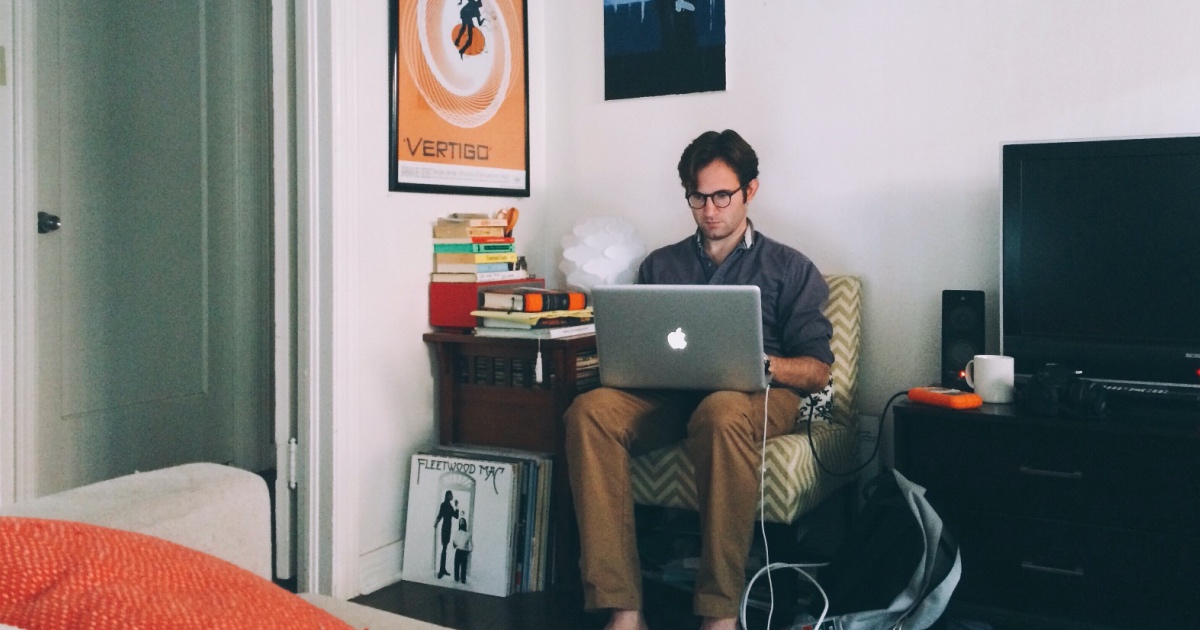 He was a good student in high school, always studying hard for exams. And that effort showed up on his report cards.
You could say he was the perfect student.
Already living in California, when it was time for college, he decided on the University of California in Berkeley.
His major was neurobiology, with the goal to become a brain surgeon.
But there was just one problem … it wasn't his passion.
In fact, the deeper he got into the science, the more he realized how much he hated the subject matter.
However, he was the kind of guy who "finished what he started," and so he would continue to pursue a BA in his chosen field.
But that didn't stop Johns Wu from also pursuing his real passion: Writing.
And the subject he liked writing about was personal finance, including everything from savings and checking accounts to bank loans and interest rates on credit cards.
And ever since Johns was a young boy in middle school, he was interested in the writing and publishing industry.
That interest came from a newspaper article he read about Anand Shimpi, an American businessman who retired from the publishing industry to join Apple, Inc.'s hardware division.
Anand was the founder and editor-and-chief of an online computer hardware magazine that did in-depth reviews on motherboards, hard drives, RAM, and other computer components.
Anand started the magazine in 1997 at the age of 14. And in just eight years, he grew it into a behemoth website drawing 50 million page views per month.
Johns was so inspired by Anand's story that while studying neurobiology, he decided to pursue his writing as a side gig.
So in 2005, at the age of 21, he started his own blog, Bankaholic.
At first, his blog was just a way for him to share information he uncovered on personal finance related issues. He certainly didn't expect it to be a "money-maker."
But everything changed when he received his first Google Advertising check in the amount of $50.
That check meant his blog drew enough traffic that Google was willing to pay him money in exchange for placing ads on his website.
Well, that was also the moment Johns was hooked on blogging.
Shortly after graduating from college, Bankaholic became his life. He was obsessed with growing his new blog.
He wanted to see just how big those advertising checks could become, so Johns concentrated his time on writing articles that would show up at the top of Google's search engine.
And he got really good at it too. In just three years, Bankaholic was one of the most-visited websites on banking-related issues.
Want to guess what happens when the blog you start from scratch consistently gets to the number one spot in your industry?
I'll tell you the answer in just a minute, but right now, Dear Copywriter, we're going to talk about a way for you to use your copywriting skill to make a five- or six-figure income — or more.
You see, if Johns can start a blog without any previous training or writing experience, then you can do the same. In fact, writing your own blog is the ideal way to perfect your writing skills while earning money.
And just like Johns, once you get your blog up and running, you don't need to spend hours on it every day. All you really need to spend is about 20 to 30 minutes each day.
You'll find that most of your time is spent writing articles and then posting them to your blog site. And if you're thinking it might be a little too "techie" to do, think again.
Starting a blog is no different than starting a website. And nowadays, there are so many online (and free) blog platforms to choose from, the choices are almost unlimited. And just about every single platform is a "do-it-yourself" system.
In other words, you don't need to hire a Webmaster or web designer. You pick the theme you like best, download it to your computer, set up a few items, and then you are ready to blog.
And as for making money … there are a few ways to do that part. You can do what Johns did and place Google Ads on your blog site. And each time a visitor to your blog clicks on that ad, you get paid money.
You can also make deals with third-party advertisers who are willing to pay you a hefty commission to write about products or services they sell. And when a person reading your blog post decides to buy that product, you get paid money.
As for writing a blog article, well, as a copywriter, you have an advantage over others. That's because you already know how to write an attention-getting headline, compelling lead, and irresistible call-to-action.
There's a lot to like about writing your own blog, from perfecting your writing skills to making an easy five- or six-figure income. And best of all, you can get started rather quickly.
Right now, AWAI is offering you a chance to get our first-ever blogging training program, designed specifically for writers who are ready to start making money.
If you're interested in getting started, you can get all the details here.
Here's how Johns turned his blog into a $15 million fortune. His blog, Bankaholic got the attention of the online finance company, Bankrate.com.
They liked the kind of articles Johns was putting on his blog so much they wanted to buy his business. And buy him out they did!
In 2008, Johns Wu sold the blog he started from scratch for a grand total of $15 million. Bankrate agreed to pay Johns $12.4 million up front, with another $2.5 million over the next 12 months.
With this deal, Johns Wu became one of country's first blogging millionaires. His story just goes to show that with hard work and determination, your passion for writing can lead to a financial windfall. Be sure to check out our new blog training program here.

How to Write Blogs for Yourself and Clients: A Step-by-Step Guide to Blogging Success
Every writer should know how to write blogs. You'll become a better writer faster. And you can make great money writing blogs for yourself or for clients. Learn More »

Published: September 21, 2020