Doing This One Thing Opens Doors to Industry Insiders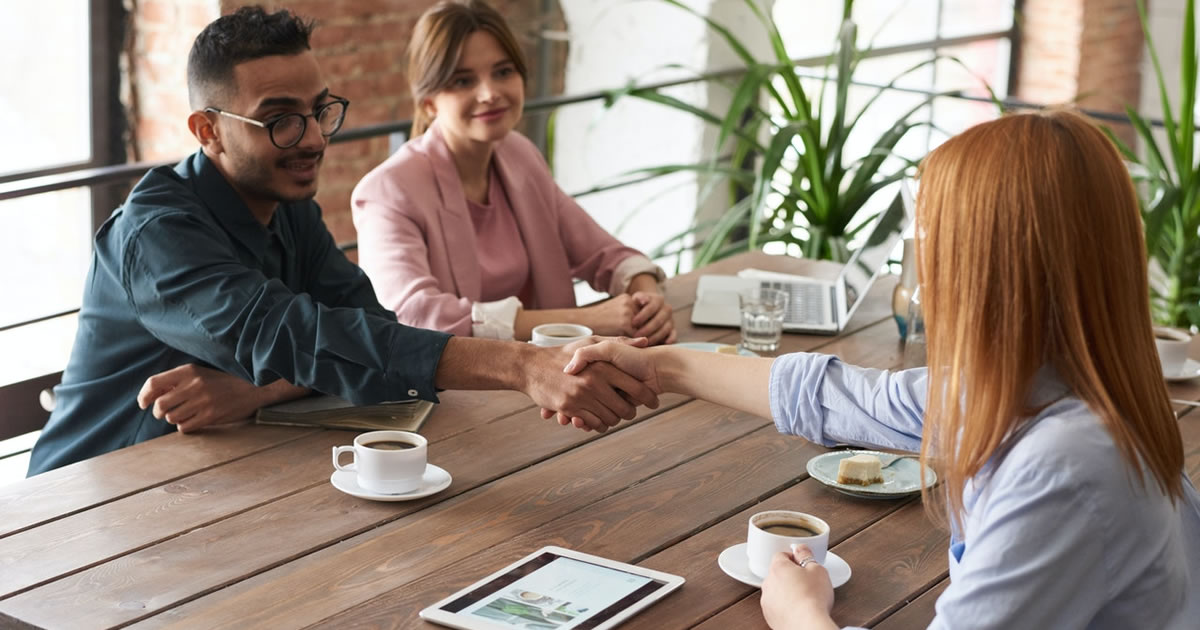 Sometimes you just can't find the right words to describe how good something is, especially when you know how much it can help that person out.
When this happens, it's best to let other people say it for you.
That's why I'm sharing this testimonial from AWAI Member Tim Geiger.
Tim just happens to be a member of AWAI's highest level of learning, Circle of Success (COS).
And it's a decision he says opened the doors to the right connections for him to advance his freelance writing career. Tim writes,
"COS is one of the best investments I've ever made in my career and professional development — right up there at the top of the list with attending law school! I don't think anyone serious about a career as a copywriter can make a bad investment or go wrong with the investment in COS!! In addition to the guided learning and development, COS opens doors to industry connections and insiders who are invaluable to any aspiring or up-and-coming copywriter's success."
Helping you connect with marketers who are looking for writers is just one way being a member of Circle of Success can advance your career.
There are many other ways, including offering you 24/7 access to an entire library of writing resources and tools. Such as resources you can use in a pinch when you take on a new project you haven't done before.
Just find the right guide and quickly get up to speed. You could go from zero clients to a handful in a matter of just a few weeks. COS Member Sharlet Brennan says,
"I don't know where my business would be without AWAI. The Circle of Success Resource Library made all the difference. I went from offering one service my clients didn't need any more to offering many services they can't get enough of. And I'm loving it!!"
But we can't talk about being a COS member without talking about how much money you can earn. It could speed up your earning potential faster than you can imagine.
Just how fast? Well, June Steward joined COS a few years ago. And then she gave us an update on her writing career.
Turns out after joining Circle of Success, she quickly got on the path to earning a six-figure income. Her husband was so impressed that he quit his job and joined in on her writing business.
Together, the couple have doubled their income. In fact, their freelance writing business has grown so fast, they started training other writers.
Most of the writing they do is direct mail projects, email, and web copy for charities.
For June and her husband, joining COS was one of the smartest decisions they made.
She tells us,
"My husband and I love the freedom that working from home gives us and my daughter gets to have both mum and dad at home when she gets back from school. I just want to thank AWAI — I believe that without COS and all the valuable info about building a business, it would have taken several years longer to get to where we are now."
Now, I could easily go on and on sharing more stories with you of COS members. But the point I want to make is that their success didn't come down to a matter of luck or coincidence.
It came from making the deliberate decision to join Circle of Success, which had a profound impact on their freelance writing careers.
And it could easily do the same for your career. That's because COS gives you full access to hundreds of different resources including proven client-getting techniques, strategies for negotiating high fees, self-study programs for improving writing skills, and up-to-date knowledge on how to write some of the most in-demand projects needed by businesses, both large and small.
But there's more.
Circle of Success also offers members personal mentoring and coaching.
For instance, if you're not sure which writing niche to pick, one of our expert COS mentors will help you figure out which market best matches your writing skills and talents.
Or if you have a project due from a client and need a mentor to "peer review" your writing, just ask and we'll line one up.
And if you're a complete newbie to writing, we'll show you how to earn your first $1,000 in paid writing projects. There's so much more to Circle of Success, I couldn't possibly describe all the benefits in this single message.
But if you go here to check out Circle of Success, you'll find everything you need to know to make your decision.
Now, I sincerely hope that you make the decision to join alongside other COS members such as Tim Geiger, Sharlet Brennan, and June Steward, not just because it will help advance your writing career but for my own selfish reasons.
You see, I'd like nothing more than to share your success story with other members right here in upcoming issues of The Golden Thread. Your success is well deserved and should be spotlighted.
So, when you do join and you achieve success, please write in and let us know. The next thing you know, you might just see your name mentioned in future issues.

The AWAI Method™ for Becoming a Skilled, In-Demand Copywriter
The AWAI Method™ combines the most up-to-date strategies, insights, and teaching methods with the tried-and-true copywriting fundamentals so you can take on ANY project — not just sales letters. Learn More »

Published: November 15, 2021