Say "Yes" to This RED Hot Freelance Writing Opportunity (Payouts as High as $10,000)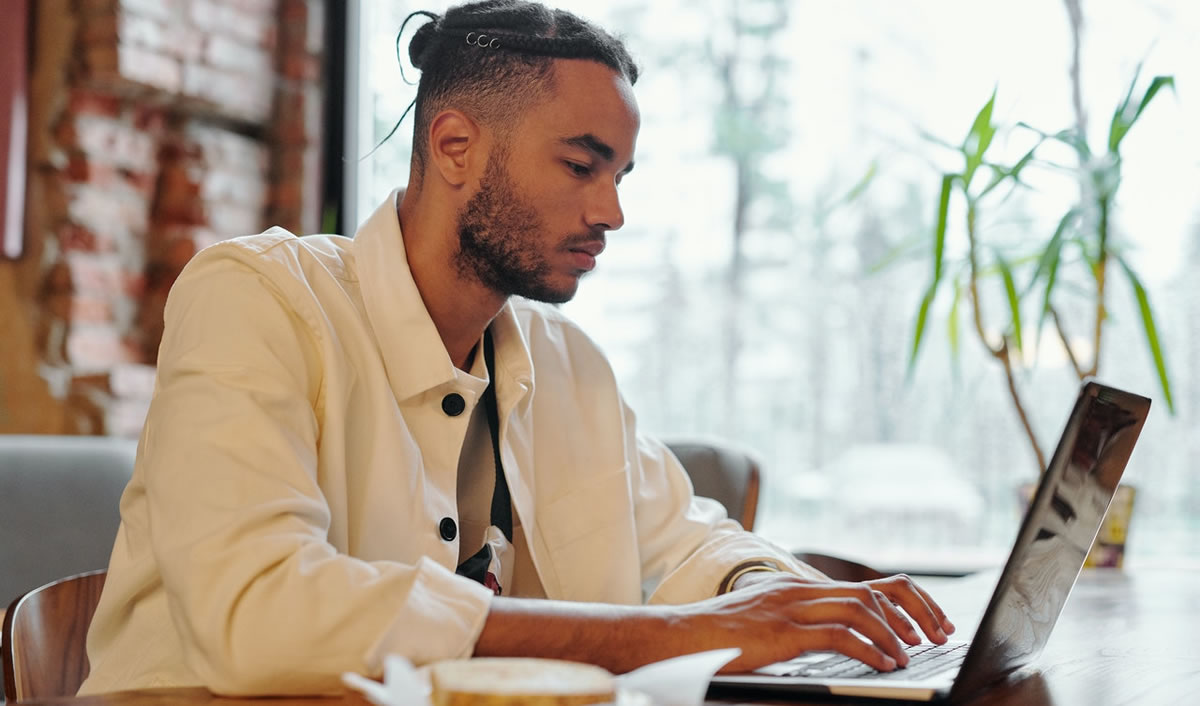 His guiding philosophy has been simple …
"If somebody offers you an amazing opportunity but you are not sure you can do it, say yes — then learn how to do it later!"
And he's followed it to start a chain of record stores, a rail group, an airline, a spaceflight corporation, and more. He was knighted at Buckingham Palace in March 2000 for "services to entrepreneurship," and his Virgin Group now controls more than 400 companies in a variety of fields.
Over a 56-year span, Sir Richard Branson has built a legendary business career, and earned billionaire status.
In our copywriting world, B2B Content Expert Gordon Graham follows a similar philosophy.
To make your writing life an adventure, just say "Yes!"
Gordon would know. Over the course of his 40-year career, he's used this "can-do" approach to write for newspapers … technical journals … magazines … newsletters … a "For Dummies" book … businesses like Google … and hundreds more.
You might know Gordon as That White Paper Guy. He's written over 300 of them!
But inevitably, once he was established as their white paper writer, customers would ask him, "Do you know how to write … ?"
And throughout his career, even when he "knew diddly-squat" about how to do a new project, he's said "Sure" and then figured it out. His belief is, "Nobody is born knowing how to do anything. You had to learn how to do every single thing you do today. And you can learn how to do more tomorrow … especially when you say 'Yes!'"
His tactics for how to do that are to say "Yes!" with confidence but then, to buy himself some learning time, to add some qualifiers or alternatives like:
"Yes, I'd love to work on that with you! I'll just need to look at my other commitments to see when I could get started … Can I get back to you tomorrow?"
"Yes, I'd be happy to write that! Why don't you send me those examples you mentioned, and then we can get back together to firm up the timeline and budget?"
"Yes, I've written other things that sound a lot like that. What's the next step?"
It's a smart strategy for a freelance writer, because the demand for content in a variety of formats is huge — and growing.
You see, 91% of B2B businesses use content to promote their company. And 80% of decision-makers prefer to get company information via a series of articles instead of an advertisement. Which means businesses need relevant and relatable content … and they need tons of it!
For you, Dear Copywriter, this means opportunity.
Now, perhaps you're wondering what types of content busy marketers might ask you to write. A variety of projects are in-demand right now, including:
Blog posts
Case studies
E-books
E-newsletters
Infographics
Placed articles
Press releases
Slide decks
Speeches
Video scripts
Websites
White papers
Use your foundation in persuasive writing skills to write them, and you'll be able to make anywhere from $250 to $10,000 for each project you do, depending on the length, format, and complexity of the project.
To get started, you just need a bit of training in what the various projects are, because each type of these has a typical format: a shape and size and tone that people expect to see.
Luckily, AWAI has you covered there. They teamed up with Gordon to create a primer on the formats for the 12 popular content projects marketers need written today.
In his online self-study program, for each format, he did a narrated slide deck packed with tips, handpicked samples, and a detailed walkthrough of a sample where he points out all the key elements.
Plus, there are dozens of links to further resources you can trust, and lots of extras like a quick reference sheet for when you're on the phone with a client.
And the best thing is, you don't need to work through the complete program from start to finish. Instead, say you need to write your first-ever case study … grab that module, and in an hour, you can get all the basics you need to start writing.
On the other hand, say you're not interested in writing infographics … leave that module on the shelf for now.
With the handy modular setup of the Crash Course in B2B Content, you can focus on the projects you want to say "Yes" to, and make a lot of money writing for the red-hot content market.

Crash Course in B2B Content
Dive into the lucrative world of B2B content writing. Expert Gordon Graham will show you the top 12 content types in high demand by B2B firms and how to complete each one like a pro. Learn More »

Published: February 14, 2022