Put Money Worries Aside: Use Your Writing Skills to Make an "Extra" $400-$3,500 a Month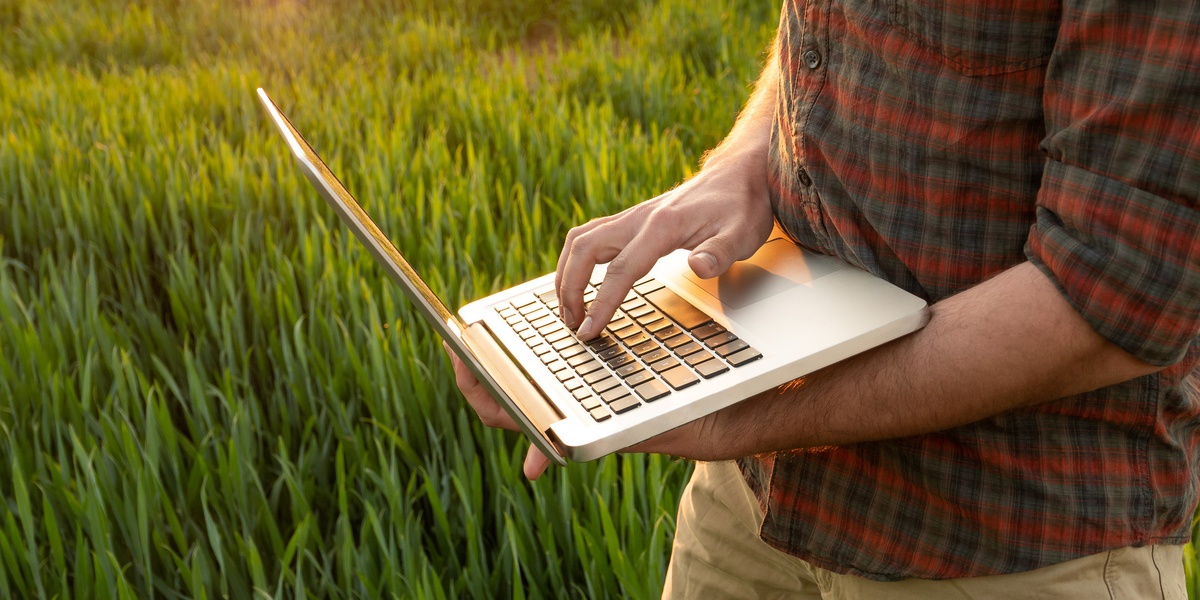 Sometime in the late 1870s is when Zach Johnson's family started farming the land they owned in Lowry, Minnesota.
Zach is a fifth-generation farmer, who has been working the land with his father.
But little did Zach know that he'd become the "most famous farmer" of them all. And we're talking big-time famous too.
Zach has over 900,000 followers on a YouTube channel he started in 2019 entitled, Millennial Farmer.
The first video he made gained nearly 195,000 views.
It was just 20 minutes long and was shot on his farm. In the video, Zach explains that he felt there was a disconnect occurring between farmers and consumers and wanted to bridge that gap.
Viewers loved his message and couldn't wait for his next video to be posted.
That jump-started his career as an online entrepreneur. Not only does Zach post videos but he also has a website, where he sells merchandise related to his Millennial Farmer brand.
While Zach is rather private about how much money he makes from his online business, experts (like Money Matters) estimate he probably earns as much as $636 a day from ads on his YouTube channel.
Plus an estimated average of $593 a day from the items he sells through his website.
That would put his annual income well over the six-figure range. (Money Matters estimates it's over $400K!)
Now you'd think with that much money coming in on a regular basis, Zach would give up farming altogether.
But instead, on most days he can be found down on the family farm.
I'm sharing Zach's story with you for good reason. Because as an already skilled writer, you could make as much money as Zach does by creating your own Money-Making Website.
And what's really cool about this side hustle is you can write on just about any subject matter. Like Kathy W., who was looking for ways to make extra money writing. She had two children in college and graduate school back-to-back, with all the expenses that entails.
Thanks to a random conversation with her husband, she stumbled on the topic of growing tomatoes and launched her informational website, TomatoDirt.
She wrote pages for her new site in her spare time and built up her traffic. Then one day, she realized her "extra" writing was bringing in enough income to pay her son's living expenses while he was attending law school.
Then, that income also paid her daughter's living expenses while she was in medical school!
And she's not the only writer doing it too. Stay-at-home mom Holly H. began trying to make money from home in March 2009. Fueled by her desire to make "just enough money" to pay for a mommy-and-me class, Holly quietly began writing about work-at-home opportunities.
Holly landed her first paid advertiser within 90 days, and her income increased from there …
Today, Holly's writing attracts more than 330,000 monthly readers to The Work at Home Woman®. Plus, it provides a comfortable income for herself and her family …
How much? Well, Holly recently revealed that she's bringing in over $100,000 per year with her writing!
Now, these are just a few stories of people who started their own Money-Making Websites. The "spare-time" writing gig that allows all these writers — plus thousands more — to experience life on their terms was developed by Nick Usborne.
For more than 10 years, he has turned a few hours each week into a passive and predictable income. Most months, Nick brings in about $3,500, writing about coffee. But, believe it or not, in his best month to date, Nick made $7,877. So far, he has earned more than $500,000 from his spare-time writing.
Nick is a freelance writer specializing in digital marketing. For the past 25 years, Nick has worked with companies like Disney, The New York Times, and Microsoft — just to name a few.
In the United States and Europe, he has won 15 performance-based awards for direct-response work and spoken at dozens of online marketing conferences.
He also conducts in-house web-copywriting training for companies like Yahoo!, John Deere, Novartis Pharma, the Association of American Publishers, and many others.
The beauty of his easy-to-follow training program is that he shows you how to make money writing on a variety of subjects from electronics … furniture … clothing … jewelry … shoes … or anything else.
When you create your very own Money-Making Website, what you're really doing is generating a continuous revenue stream that comes in — even when you're away from your computer.
And with so much uncertainty in the economy right now, and soaring prices, being able to generate an extra stream of income is a great way to create peace of mind knowing you are in control of your financial future.
You can learn more about Nick's program right here.

How to Build, Write, and Grow Your Own Money-Making Websites
Learn how to write an information website in your spare time and earn $1000, $3000, even $5000 a month in passive income. Learn More »

Published: June 27, 2022