The Three Most Important Words in the Real Estate Industry Are Location, Location, Location …

… For Writers It's All About Research, Research, and More Research


If You Can Uncover an Unusual Piece of Information and Turn It into an Article, You Might Be Awarded a $200 Prize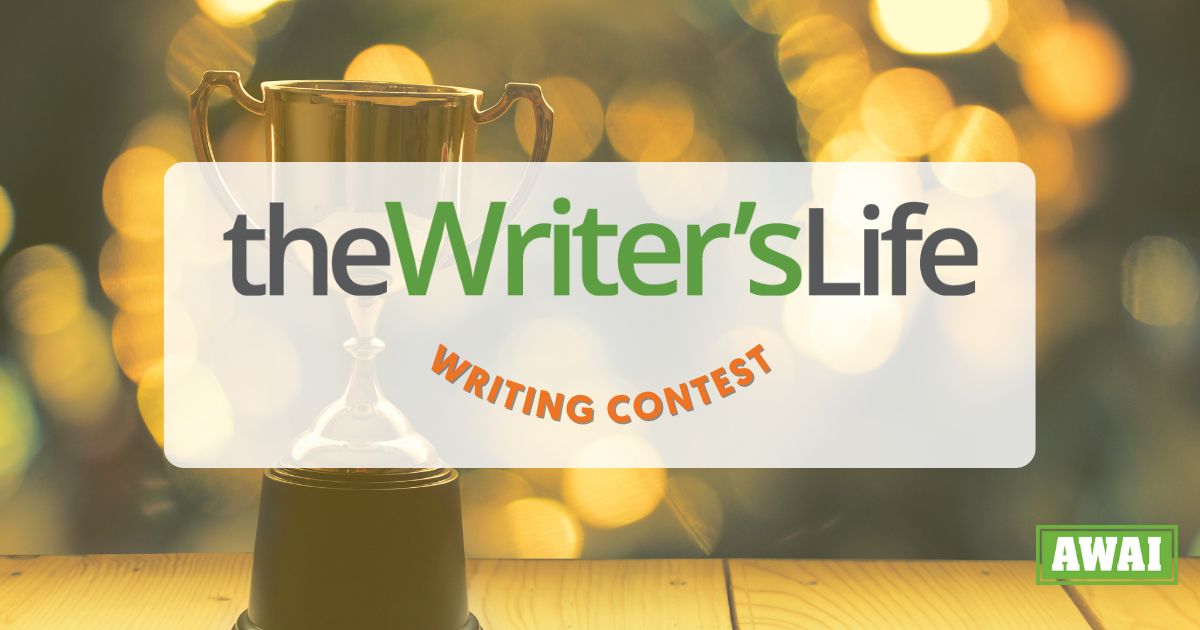 Exciting news … Today you have a chance to be published by AWAI … and possibly win a $200 cash prize.
If you win, not only will you have a polished sample for your portfolio, but your name will be added to our roster of potential writers we could use for other upcoming assignments.
All you have to do is follow the writing instructions in this article.
What's this all about?
Simple. AWAI is running its monthly writing contest where you can show off your writing skills for the chance to be handed a $200 prize … and it doesn't matter whether you are an up-and-coming writer or have years of experience.
This contest is designed for writers at all levels of experience.
This month's contest merges the upcoming Thanksgiving holiday with the one thing every writer has to do before putting pen to paper: research.
Advertising legend David Ogilvy, who founded Ogilvy & Mather in 1948 and wrote two popular books — Ogilvy on Advertising and Confessions of An Advertising Man — was a strong believer in the importance of research.
In Ogilvy on Advertising, he wrote this:
Research can help you decide the optimum positioning for your product.
Research can define your target audience. Men or women. Young or old. Rich or poor. Education. Lifestyle. Media habits.
Once a product is ready for market, research can tell you how consumers rate it compared with the products they are now buying.
For you as a writer, doing research is how you come up with a big idea. But what few writers realize is that research isn't a "one and done" thing.
No, instead it should be part of your regular writing routine. In fact, you can say there are two kinds of research … project-specific and ongoing.
Project-specific research is research related to a current writing project. It gets you intimately familiar with the product, knowing exactly how it works and how it will help the prospect.
It's also about understanding the target audience … their needs, wants, and core desires.
And it includes finding out exactly who your client's competitors are, what similar products and services they offer, and what makes those products unique.
Then there's ongoing research, which is something you do whether you have a project or not. This kind of research includes building a swipe file (your own collection of writing samples within your niche). It's reading books, magazine or newspaper articles, and online content that is directly related to your niche, but it also means reading on a wide variety of other topics.
In other words, the ongoing research you do is to fill up the unconscious part of your brain with as much information as possible. You're doing this because research has shown that 95% of brain activity is unconscious. This includes habits and patterns, cognitive biases, long-term memory, emotions, and creativity.
Think of it like this … The more "data in," the greater your chances of spotting something unusual.
And that unusual thing you find could be the basis for your big idea.
As Don Mahoney, legendary copywriter and co-founder of AWAI, would say … it's finding that golden nugget. And because you've researched so widely, you'll know it's a golden nugget when you see it.
Here's an example of spotting a golden nugget of information and turning it into powerful sales copy.
Years ago while working for Agora Publishing, I was doing research for a promotional idea to sell a financial newsletter that specialized in providing advice on buying commodities such as gold and silver.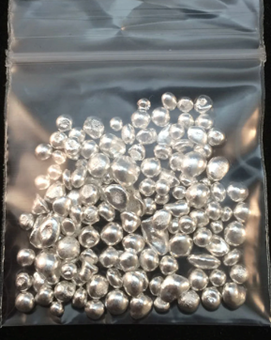 I was reading all kinds of things and eventually stumbled across an article that explained why some people like to buy silver shots, which are casting grains left over from making bars of silver.
The silver shots, usually an ounce's worth, are packaged in clear plastic and then sealed shut.
They're not generally talked about in the mainstream financial media such as the Wall Street Journal or Barron's. But they were definitely bought and sold on different auction sites.
That was my "golden nugget" moment.
Armed with this information, I went on to write a sales letter with this headline:
New Government Regulated $1 Silver Shots Poised to Skyrocket 785%.
The promotion was a huge success, bringing in over $2 million within 48 hours.
I share this with you to show how it's possible to turn an unusual piece of information into a big idea.
And now that I've shown you how to do it … it's your turn to give it a try.
Here's how you could be one of three winners of a $200 cash prize.
The Project
We're going to have a little fun with this month's contest.
This month most families will be celebrating Thanksgiving. In fact, it's one of the biggest food holidays of the year.
That comes as no surprise, since grocery stores are already stocking up on turkeys, stuffing, sweet potatoes, and all the other things that make up a traditional Thanksgiving meal.
But what about the things we don't know about Thanksgiving?
That's what we want you to figure out. This month's contest is asking you to uncover an unusual bit of information related to Thanksgiving and turn it into a 400-word essay.
About the Product
The unusual bit of information you find can be a product that is used during Thanksgiving … an interesting statistic you uncover … or it could be something about the different ways the holiday is celebrated … even something related to its history.
This means you're going to have to do some research to find something interesting … something most people haven't heard about.
Then once you've found your "golden nugget," you'll write an article on it.
Guidelines for Writing Your Article
You'll want to make sure your article has an attention-getting headline. You can use The 4 U's to help create one:
URGENCY. Give the prospect a reason to desire the benefit of the product/service sooner rather than later.
UNIQUENESS. Make the prospect feel that one particular thing about the product/service is different — in at least one small way — from every other product/service of that type. Uniqueness also suggests that you are talking about something real and concrete.
ULTRA-SPECIFICITY. Be as precise as possible, stating true facts and figures.
USEFULNESS. Promise the prospect something that has value for them.
Make sure your article is no longer than 400 words. That means you'll have to write clearly and concisely while keeping readers engaged.
The Rules for Submitting Your Article
Rule #1: Make this all your own, original work.
Remember, the real value here lies in doing research, which ultimately improves your ability to come up with ideas but also your writing skills.
Rule #2: You have a deadline.
Submit your copy by 11:59 p.m. ET (one minute before midnight) on November 10, 2022.
AWAI will announce the three winners on November 26, 2022.
Submission Details
This contest has ended. Check out the winners, here.
Do you have any questions? Let us know in the comments.

The AWAI Method™ for Becoming a Skilled, In-Demand Copywriter
The AWAI Method™ combines the most up-to-date strategies, insights, and teaching methods with the tried-and-true copywriting fundamentals so you can take on ANY project — not just sales letters. Learn More »

Published: November 3, 2022