How This "Caged" Employee Made the Leap Into Online Writing Freedom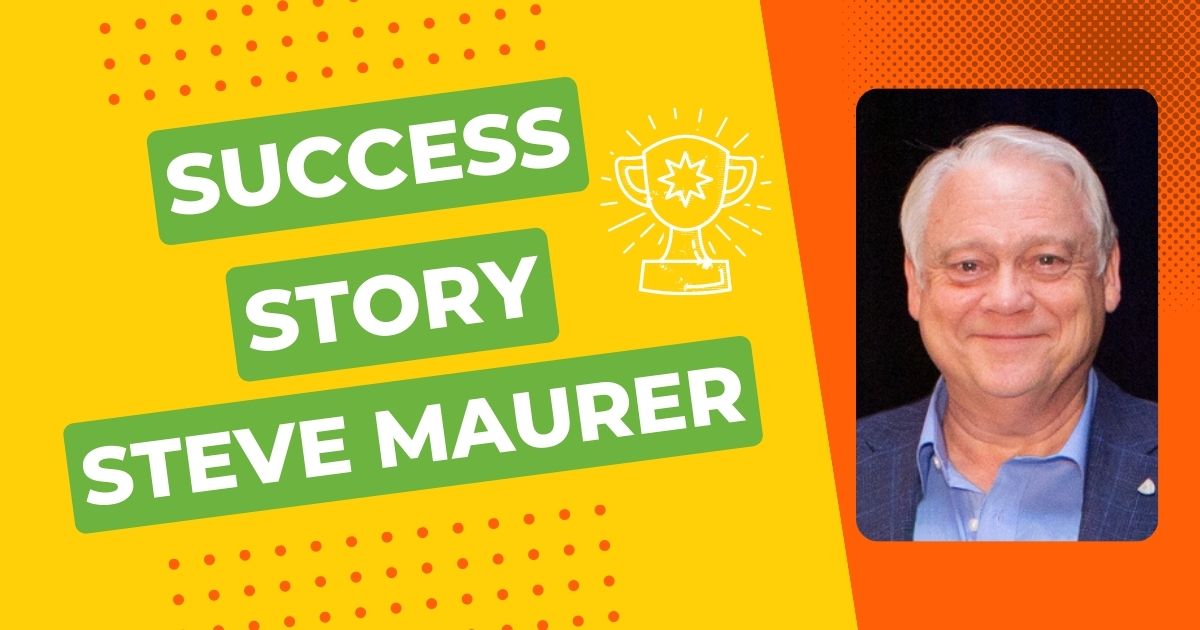 "I'm coming up on 66 years of wandering this blue orb we call earth. For 65 of those years, I had to ask permission to go out and play. I no longer have to. 😊"
That's how professional copywriter Steve Maurer describes his writing life these days, since finally leaving his 30+ year day job last July and shifting to a full-time freelance career.
Steve had been dreaming and planning for that shift for nearly a decade. Along the way, he managed to juggle and build his freelance business around a demanding industrial manufacturing day job where his days were tightly scheduled. Now, he's able to focus his time as an industrial copywriter, writing sales copy and marketing content for B2B (Business-to-Business) industrial manufacturing companies. (Read Steve's AWAI Case Study here.)
What did Steve's "online writing freedom" plan look like?
He told us, "It started by determining my monetary goals. One of the biggest was paying off the house. We were able to do that — years ahead of schedule! — with me working full-time PLUS freelance writing. And that meant a house payment was not a hindrance to leaving the job."
And then … "By using the skills I learned at AWAI, and especially as a Circle of Success member, I developed a website that brings in clients. They find me through Google searches. LinkedIn techniques have allowed me to attract the attention of my ideal clients on that platform, too. And all the online writing skills and formats I've learned for my B2B clients … they work for my business, too."
Today, Steve works on fewer but higher-paying B2B writing gigs, which gives him time to play with his granddaughters more.
He shared these tips with new writers who hope to leave their day jobs:
"Uncover the real reason you want to build a business. Go deep into it. It must be something that motivates you when the going gets tough … it can be challenging at times.
Pay down debt. If you can get your outstanding debt under control and paid down or off, you're able to have more freedom on the writing jobs you want to take and for how much.
Choose a writing path that will bring you the money you need to succeed. Sometimes it's not what you initially want … but it might be exactly you need. I didn't really want to write for the industrial markets. I was burned out. But by writing for them, I took one big struggle off my plate: learning a new niche or target market. And whereas my industry day job had me feeling caged, writing for the same industry gave me the keys to my freedom. Those B2B clients have deep pockets and pay well for my expertise … so there's that, LOL."
If you're excited about quitting your day job and enjoying freedom with your own writer's life — check out AWAI's program catalog to see.
For information about becoming a Circle of Success (COS) member like Steve, check out the details here.

Modern B2B Copywriting
Learn everything you need to know to succeed as a B2B copywriter from marketing your services to writing copy and everything in between. Learn More »

Published: March 13, 2023