How This Freelance Copywriter Shifted to a Dream In-House Position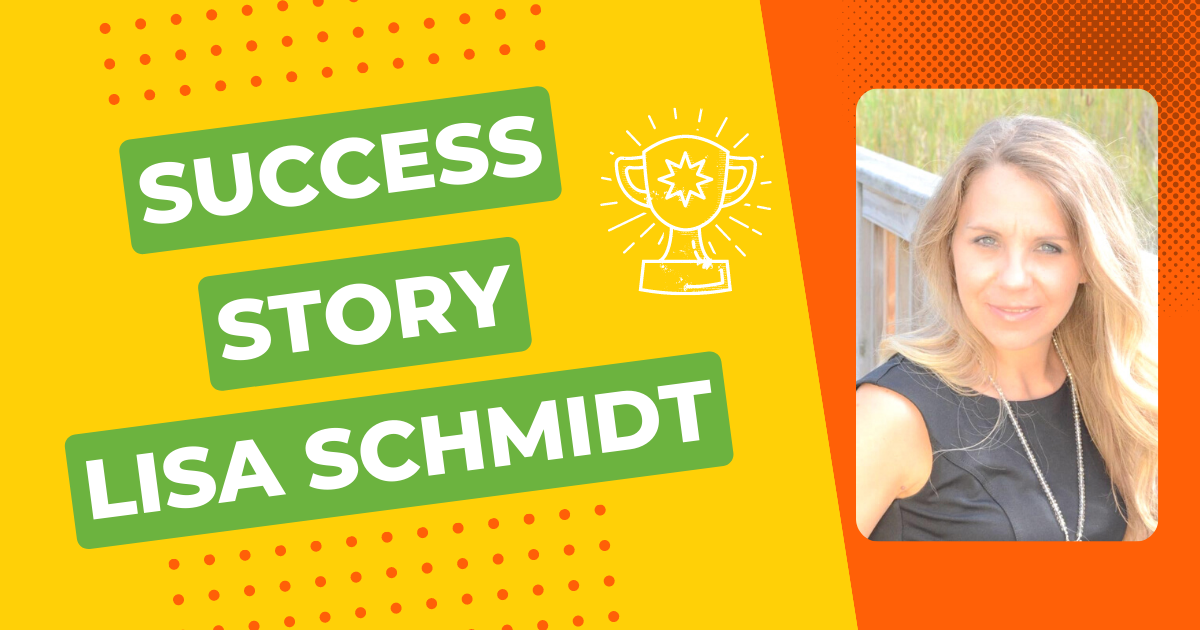 Freelance writer Lisa Schmidt just landed a dream full-time job, working for Hay House, a publishing powerhouse. She posted her big news on AWAI's Copywriting Insiders Facebook group — a community with hundreds of aspiring and working writers.

But why did Lisa make the leap to a full-time staff writer position when she had a thriving freelance business? She has spent the last eight years writing for her own clients as well as a brand designer's clients (as a subcontractor) … so why switch?
Lisa told us that she wanted more: "I was prompted to look because I was looking to create more stability in my income and to be a part of a much larger mission."
So last fall, she took AWAI's UX Copywriting Mastery & Certification program and earned her certification as an AWAI Verified™ UX Copywriting Specialist. She noted, "It was my first formal training in my eight years of writing. Experts Heather Robson and Michele Peterson made the experience so enjoyable. Not only did I learn a lot, but their guidance and support were amazing.
"I learned that I was actually a UX copywriter all along. The principles aligned so closely with how I was already writing. The certification made it official, and enhanced what I was already doing. It paved the way to being able to earn more of an income and seek higher positions in copywriting."
Which brings us to Hay House, a publishing powerhouse "dedicated to supporting positive change in the world by helping all people to grow in mind, body, and spirit."
Lisa told us, "My clients have all been in the coaching niche, and health and wellness, as well as a variety of online entrepreneurs. And so Hay House was my top pick because their products, books, and courses are things I already love. Everyone I spoke with along the way confirmed what a great company it was to work for as well.
"I started applying for copy positions in late January. While there are a zillion jobs posted, companies right now are looking for very specific criteria and backgrounds when it comes to moving to the interviewing stage.
"My UX background, combined with direct response, is part of what landed me this position. In a post-COVID world, Hay House, like a lot of companies, is looking to update and upgrade their digital copy and marketing. They needed a TRAINED writer who can hit the ground running and come with ideas, skills, and the ability to learn/mentor. I will be overseeing three copywriters for their digital launches."
Lisa was invited to interview in late March, went through three interviews, and completed a writing assignment before she was offered the position. Altogether, it took about seven weeks. Her persistence and faith paid off.
Lisa's advice to writers looking to land full-time positions:
"Full-time work is not impossible without a degree or tons of experience. My UX training and years of work helped me land a copy/content management position, but there are loads of opportunities out there for less seasoned copywriters.

"The job market is competitive, so I would suggest taking the time to optimize your resume, cover letter, and LinkedIn profile."
If you'd like to prepare yourself for a great career as a skilled, in-demand writer — whether you want to be a freelance writer or a full-time staff writer — check out AWAI's program catalog to get started.

The AWAI Method™ for Becoming a Skilled, In-Demand Copywriter
The AWAI Method™ combines the most up-to-date strategies, insights, and teaching methods with the tried-and-true copywriting fundamentals so you can take on ANY project — not just sales letters. Learn More »

Published: June 23, 2023