"You're Going to AWAI's Bootcamp!" Three Ad Writing Contest Winners Chosen to Receive a Ticket to Attend The Copywriting Event of the Year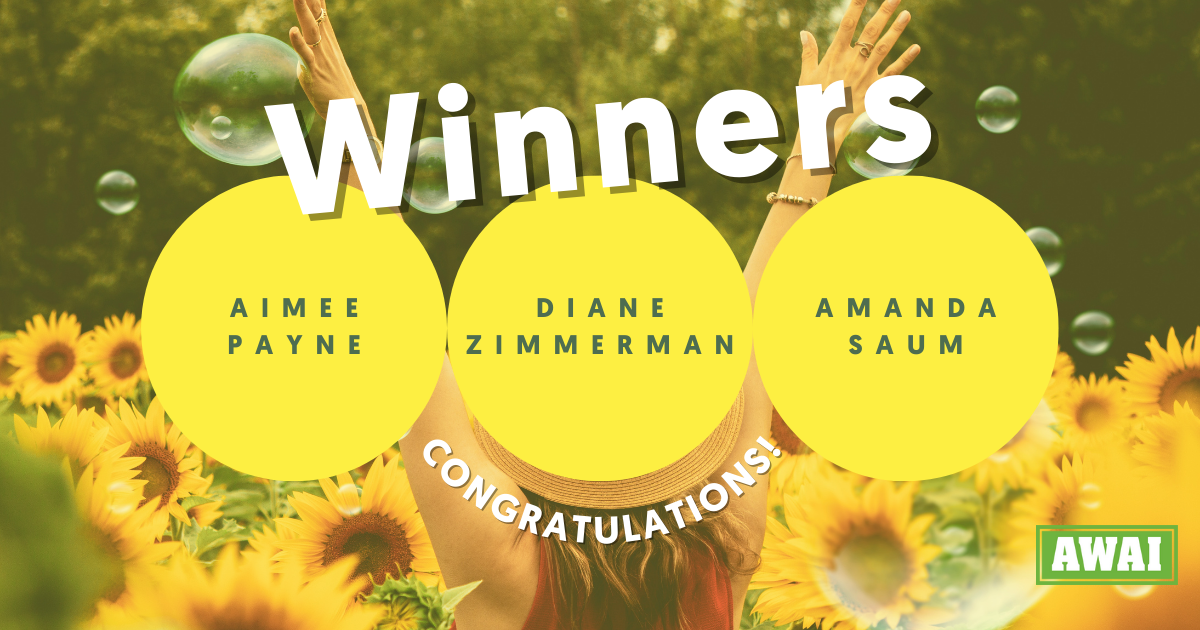 When AWAI asked if I would do the honors of picking the winners of the May Ad Writing Contest for The Writer's Life, I was tickled.
Then, when I realized what was on the line — that the winners would get a free ticket to attend Bootcamp — I was outright thrilled!
Little did I know how difficult it was going to be, selecting three winners from an already-narrowed-down-pool of 10 amazing entries.
But let me back up to give you the full context …
The May Ad Writing Contest from The Writer's Life was to craft an ad encouraging writers to attend AWAI's upcoming Bootcamp. Three winners would receive a ticket to attend The Copywriting Event of the Year! (A $2,495 value.)
To succeed, the ad needed a powerful, grabbing headline. It needed tight, benefit-focused body copy. And it needed a compelling call-to-action.
Now, AWAI's Bootcamp is a can't-miss-business-building-drink-from-a-firehose-network-expanding-make-friends-for-life kind of affair. Many, many successful writers I know point to attending Bootcamp as the moment when their careers really took off. So, there are a lot of benefits to pull from. Which makes writing this kind of ad even more difficult.
There were a ton of entries, and the AWAI review team had their work cut out for them narrowing the excellent array of submissions down to just 10 finalists.
And I can tell you, each of the finalists did an impressive job tackling the challenge of packing a lot of compelling information into a small space.
It was tough to select just three winners, but I did it.
I'm excited to announce each of our winners (in alphabetical order) … with a little commentary on why I selected their ad.
For our first winner, we have Aimee Payne. Congratulations, Aimee!
I want to share Aimee's copy with you before I comment on why I selected it as one of our winners …
Launch Your Freelance Writing Career into the Stratosphere

AWAI's Copywriting Success & Getting Clients Bootcamp is the rocket fuel you need to accelerate your success … and replace your 9-to-5 income.

Find out about up-to-the-minute industry trends, like how to make AI work for you.
Meet dream clients who are actively seeking writers with the skills you're learning at Bootcamp.
Learn the most effective writing secrets from the biggest stars in the industry.

Seats are filling up fast, so ACT NOW if you're ready to ignite your copywriting business … and leave your dead-end day job in the dust!

Turbocharge my writing career!
There are several things I really love about Aimee's ad.
The headline has a lot of energy with words like "launch" and "stratosphere." The big promise in the first line, to replace your 9-to-5 income, carries a lot of emotional and practical appeal. The bullets are punchy. She finishes on an urgent note. And she's given the call-to-action the attention it deserves.
Well-done, Aimee!
Next up, our second winner is Amanda Saum. Congratulations, Amanda!
Here is Amanda's copy …
What Successful Copywriters Know (and Want to Share with You) …

If you write full-time, part-time, or as a side-gig, do not miss this epic three-day event!

Transform your writing career with the latest Strategies, Techniques, and Secrets in marketing copy.
Learn from industry leaders how to Boost Your Value — and your Fees — as an in-demand copywriter.
Connect with other Writers, Colleagues, Mentors, and potential Clients.
Design your ideal writer's life with tips from people who are living it NOW.
YES! Save My Spot at Bootcamp!
Amanda's headline stood out for me because of the way she invites the reader to join this inner circle of successful copywriters. But it's not just an invitation to join them … there's a promise of shared secrets, of mentoring, of people who care about your success. Amanda hits a strong emotional chord in a subtle way.
The opening line of the body copy lets you know that whatever stage you're at or however you want your writer's life to look, this event can help you. Her bullets convey excitement, and her call-to-action finishes on an enthusiastic note.
Good work, Amanda!
And our final winner is Diane Zimmerman. Congratulations, Diane!
Let's look at Diane's work …
FUTURE YOU DESERVES THIS!

Invest in your tomorrow for less. Register TODAY!

AWAI's Copywriting Success & Getting Clients Bootcamp

What you'll miss if you don't act fast (besides the FUN!):

3 whole days WITH your colleagues and mentors to gain skills, gather knowledge, and get connected … PLUS free access to the "week after Bootcamp" Virtual Job Fair.
Hearing top writing/industry experts share about current trends — what's happening, what's working, and what you can do for your clients … NOW.
Tools, confidence, and momentum — everything you need to grab hold of your well-paid writer's life.

Future You will be delighted because Present You was smart and made this choice to invest in your success.

BE SMART, SAVE $, SIGN UP NOW!
Diane has tackled this ad in a playful way that works very well.
The appeal in her headline to help your Future Self is an effective way to show this is an investment, not an expense.
And her approach to the bullets — what you'll miss out on — is an unexpected and effective framing.
Diane carries that fun energy through to her call-to-action, asking the reader to be smart and get signed up, again for the sake of their Future Self.
Nicely done, Diane!
There you have it. Three excellent entries out of a very strong showing from our finalists. I hope you enjoyed this look at why these ads work.
Kudos to everyone who submitted an entry, and a big congratulations to our three winners, Aimee Payne, Amanda Saum, and Diane Zimmerman … way to go!
To learn more about AWAI's 2023 Copywriting Success & Getting Clients Bootcamp being held October 24-26 in West Palm Beach, Florida, check out the details here.
And watch in future issues of The Writer's Life for other writing challenge opportunities.

The AWAI Method™ for Becoming a Skilled, In-Demand Copywriter
The AWAI Method™ combines the most up-to-date strategies, insights, and teaching methods with the tried-and-true copywriting fundamentals so you can take on ANY project — not just sales letters. Learn More »

Published: June 17, 2023