Grow Your Writing Business
and Make More Money
You've developed your skills as a writer or copywriter, and have launched your freelance business.
Whether you've worked with just one client so far, or 20, it's time to explore ways you can earn a whole lot more …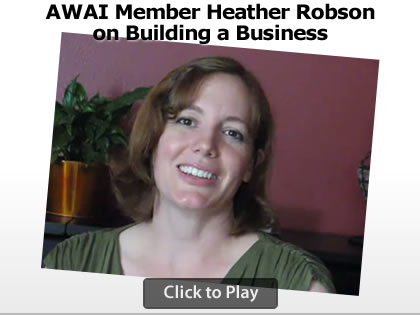 To make more money as a writer, you need to make the transition from simply being a freelancer for hire to being the owner of a growing freelance business. This means increasing your marketing skills, your business development skills, and more.
Freelancers who take these next steps are the ones who make $100,000 a year, $250,000 a year, $400,000 a year, and more.
Now it's your turn.
Each of these programs gives you the skills to move your business forward.
To see the full collection of programs offered by AWAI, visit our catalog.
You can also browse our archives for free access to thousands of articles on owning a business, setting goals, getting clients, and more.
And feel free to contact our Member Services team if you have any questions about our programs, or need some direction on achieving your own personal writing goals and growing your writing business.