This Week from AWAI …
There's A Reason Why Members Don't Hesitate When They See This Invitation: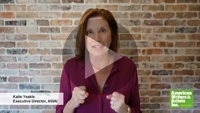 It's not something that's offered year round, when it is, we can hardly keep up with demand. I'm talking about the top level of AWAI membership savvy writers use to advance their knowledge and writing careers. Every resource is available at your fingertips along with live learning, guided mentoring sessions, professional copy reviews, access to clients, FREE admission to Bootcamp and more! But spots go fast.
Join the Professional Writers' Alliance for only $29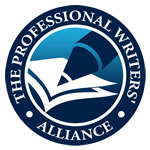 PWA is a professional organization dedicated to helping writers improve their skills, network and find exciting projects.
Along with a long list of member benefits that include thousands of dollars worth of professional content, learning events, paid projects, premium writing tools and more … all dues can be applied dollar for dollar toward AWAI's programs and events.
Browse Recent News
Never-before-shared insights from Barefoot Writer Publishers, Katie Yeakle and Rebecca Matter, on what makes AWAI so effective at helping writing dreams come true.
Creating the perfect persona helps you write great copy for your client, faster and more easily. Expert B2B copywriter Steve Slaunwhite shows you how.
When you position yourself as a high-value B2B copywriter, you're able to land clients who are delighted to pay you professional fees. Check out what Master B2B Copywriter Steve Slaunwhite's five points of value - and how to use them with prospective clients.
If you want to write about travel or food, be sure to get advice from this veteran writer, as she shows you how to break into unique careers in writing like these.
The November Barefoot Writer issue is live! Mindy McHorse reveals what is featured in this month's issue.
Elizabeth Blessing enjoys the support of fellow COS members, as well as the high-paying copywriting job she's offered when contacting clients.
Case studies are just another great form of persuasive writing. Wondering if writing case studies is for you? Here are some of the most commonly asked case study questions, along with the answers.
With Circle of Success, Max Latimer attended Bootcamp free – and there found the inspiration to land his first major copywriting jobs.
You're ready for your career to take off — give it a boost and land top copywriting jobs with Circle of Success.
Paul Hollingshead on how he went from drudgery to the kind of lifestyle most writers only dream of
It's human nature to want to achieve great things… but then find dozens of reasons not to do what needs to be done. These "buts" keep you from moving forward.
This Circle of Success member works part-time. He has the income he wants, with plenty of time for family and himself.
Four Bootcamp attendees were chosen for their headline and lead submissions this year. They were awarded $1,000 and the chance to have their copy published. Check them out here!
Despite lack of experience ... or even a portfolio, Jake Hoffberg is AWAI's 2017 10K Challenge Winner. Find out what he credits to his success - and his advice for other copywriters!
2017 Copywriter Jedd Canty tells us all about his journey into copywriting and the Financial niche. Check out what he shares in an interview with Katie after being announced at this year's Fast Track to Copywriting Success Bootcamp and Job Fair
A guided tour of The Accelerated Program gets you on the road to copywriting jobs faster.
Brian T. Edmondson on the multilayered opportunities in writing and Internet marketing
Bill Zoch never expected to pursue writing. But some encouraging words – and a single event – led him to a flexible source of income and more time for activities he enjoys.
Sandy Franks on the value in recognizing and jumping on opportunities.
Steve Slaunwhite knows B2B. And now he's sharing all the details on a specialty in this niche that has plenty of high-paying copywriting jobs.