This Week from AWAI …
Now Accepting Writing Trainees …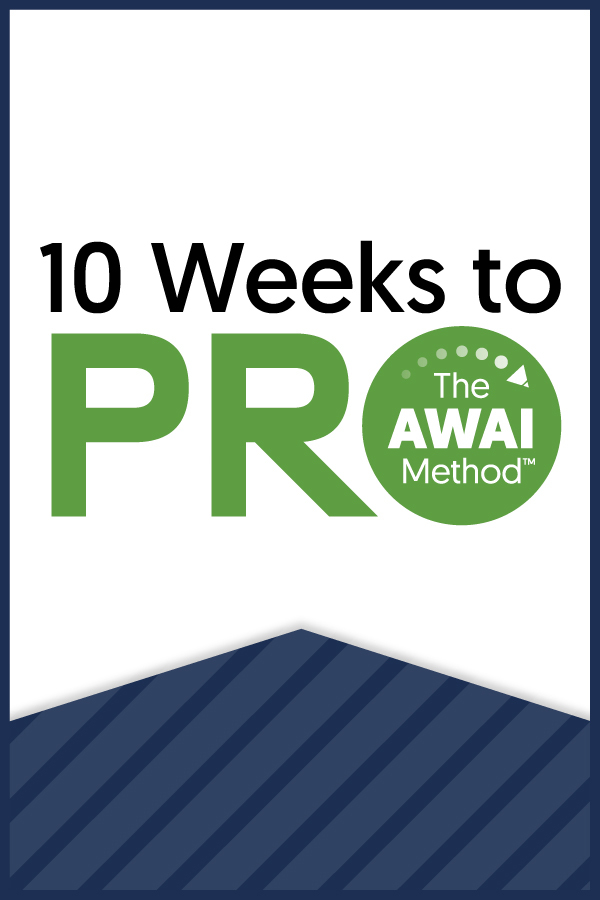 Demand for writers is sky-high right now, as companies are spending $412 billion on creating copy and content this year alone!
So we're looking to train a group of writers to help meet the huge and growing demand.
That's where you come in …
For 10 weeks, Katie and Rebecca will personally train you … help you master the core skills you need right now … and show you how to write the five most wanted writing projects.
Plus —
You'll have plenty of writing assignments and even get feedback on your writing to make sure you're progressing as quickly as possible.
This is the only time we'll be offering it this year. So make sure to claim your spot now.
Get Started
"The easiest way to get started in the paid writing world."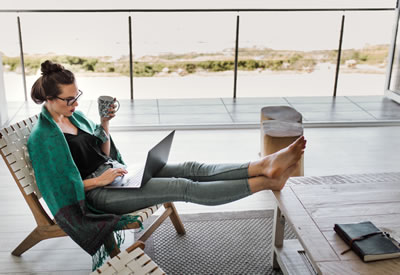 It's a secret most people will never stumble upon.
And it's contrary to what you think you know about writers.
Yet writers from all backgrounds are taking advantage of it and making great money as a result.
YOU could be one of them.
Imagine earning $30,000 in your spare time, writing just on weekends.
Or earning $50K, $80K … or more.
Click Here for the Secret.
Something HUGE is happening this Tuesday, July 27!
Join Katie Yeakle and Rebecca Matter to see what all the buzz is about … and why three days in October could end up being your most profitable ever!
Plus — discover tips and strategies to rocket your career forward, how to connect directly with clients looking to hire, and more at this must-attend event.
Go here now to RSVP (it's free!)
Browse Recent News
Professional Writers' Alliance announces a new $1,000 writing challenge.
Your very small window of opportunity to learn alongside one of the true living legends of our industry is coming to a close.
Learn everything you need to master the art and science of long-form sales letters from Sandy Franks, AWAI's Copy Chief, who has 29+ years of experience writing winning copy and training copy teams for Agora Publishing.
Join us for this FREE webinar to learn about the big variety of projects available to people who can write a simple email.
Matthew "Kaboomis" Loomis runs a thriving freelance copywriting business that includes a variety of fascinating, fast-paced projects. It was a leap he contemplated for years, and one that didn't come without a handful of reservations. Fortunately, making the leap to freelancer was the best thing he ever did. Better yet, new opportunities continue to unfold. Find out what made the difference in Matt's story …
Thirteen years ago, Kate Frank discovered copywriting … and the rest is part glowing history, part successes yet-to-be. She knew the Barefoot Writing lifestyle was for her and she's made it her own, with plans to grow and expand into speaking and workshops. Enjoy her sunny perspective on the writer's life and the passion she feels in her role as communicator.
UPDATE: COVID-19 and May's Bootcamp. You can expect business as usual here at AWAI … all online trainings will still be happening as scheduled and our outstanding Member Success team will be reachable online and by phone, as usual. We're still planning to hold Bootcamp & Job Fair, as planned May 12th through the 15th.
John Rugh is the kind of person who's clearly cut out for the writer's life. He devotes his free time to everything from mountain biking to rock climbing to fishing in the desert. But he came up short in his first attempt at professional writing. Frustrated, he went back to traditional employment. And that's when everything changed, and he realized what kind of life he could have as a writer if he'd just pursue his passion whole-heartedly. Find out how he's doing that, and why this time, he's determined to succeed …
Just released, the March issue of Barefoot Writer!
David Tomen is a natural at persuasive communication. He's been doing it throughout his colorful career, but didn't realize it was called copywriting until a short time ago. Now that he has the skills and training he needs, nothing can stop his steady ascent to life as a six-figure writer — and a very driven one at that. Find out what he's been doing to make sure that he goes nowhere but up, both in his income and writing goals.
Life as a professional writer brings Brad McMillen the kind of freedom-from-The-Man we all crave. But it wasn't until he "admitted" something to himself — out loud — that he was able to move forward in his goals. Find out what he said and learn why Brad is already on his way to long-term writing satisfaction.
Angela Williams Stillwell proves Barefoot Living can be shaped around your own interests. She recognized early on how freelance writing could give her the flexibility she wanted in life, both to pursue a career she enjoys and to continue her daily habits of exercise and playing with her pets. With a realistic grasp on how unpredictable life can be, Angela's pursuit of Barefoot Writing gives her the time and income needed to overcome any obstacle — and enjoy herself along the way.
For the first time ever, we've partnered with Andrew Davis (a very influential marketer you're going to want to meet!) to bring you a deep-dive training on something other people said "couldn't be taught."
This is how to live the writer's life without writing sales copy. Not all writers are drawn to the "selling" side of copywriting. If you wish you could just WRITE … and still enjoy all the money and perks traditional "long-form" sales letter copywriters enjoy, then you'll love this …
Donald Burns, who long ago secured an MBA and landed his "dream job," soon found that the contracts and constrictions weren't worth it. He turned to freelance writing 22 years ago when the Internet and online resources barely existed. Since then, he's built up a thriving and award-winning career as a Barefoot Writer. Read on to discover how Donald became master of his own destiny.
Join us for this FREE webinar for answers to the questions writers often ask about finding well-paying clients, charging more, and presenting rates with confidence.
Just released, the February issue of Barefoot Writer! In this month's issue, we share proven ways to land support and launch big — but doable – writing goals. Plus, enjoy our exclusive interview with Steve Slaunwhite, author and expert on B2B writing.
The demand for content is huge right now. And qualified content writers have plenty of high-paying projects to choose from. Learn how you can get paid five, six, even seven figures per year writing content.
3 winners of the $200 prize from our email writing contest about the Swing Miracle Golf Simulator in The Writer's Life have been chosen from 350 submissions.
In the world of online marketing, content marketing has taken the industry by storm in recent years. Find out why content marketing has the power to engage prospects and customers, and boost sales.