This Week from AWAI …
Earn a Six-Figure Writing Income … with ZERO Clients? (Yes You Can!)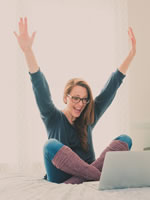 These days, there are so many ways to make money as a writer …
But none so fun, rewarding, and EASY, once you've implemented the "5-Word" plan every writer should know about. Created by a legendary copywriter, it lets you rack up a six-figure income — writing 30 minutes (or less) a day … about stuff you love … with ZERO clients.
And because the income you earn from this writing business is passive — you can do it in addition to other freelance writing and double or triple your income!
Get All The Details Here
How to Get Free Stuff as a Writer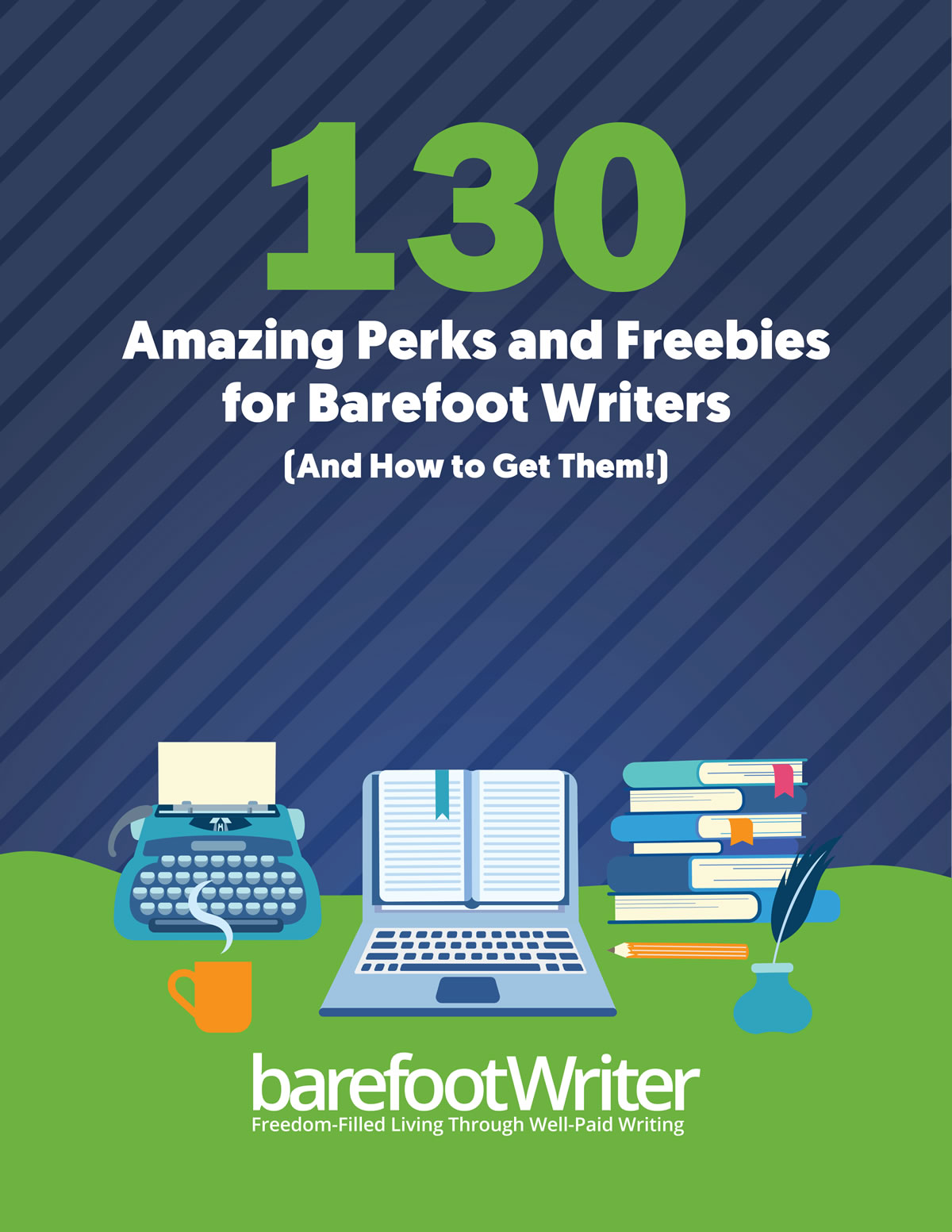 Imagine scoring free vacations … dinners out … gym equipment … house repairs … relaxing spa getaways …
Barefoot Writers have a hidden avenue to land incredible bonuses — at zero cost … on top of enjoying total career freedom.
Discover how it's done with our special report, 130 Amazing Perks and Freebies for Barefoot Writers (and How to Get Them!) — yours free with an $11 subscription to Barefoot Writer magazine.
Click Here Now For Details
Browse Recent News
Writers are in big demand as marketers look to take advantage of the massive increase in the number of people researching and making buying decisions online. Meet with marketers looking to hire now … and hear firsthand what they're looking for in a writer.
Candice Lazar is a former advertiser and lawyer who discovered how copywriting could give her the freedom to enjoy nonstop adventure with her husband. Since we last talked with Candice in 2017, she has won the AWAI $10K Challenge, which gave her a lot of exposure in the world of copywriting. She also had the chance to work on a campaign with industry legend Brian Kurtz. You'll love Candice's thoughts on community and her advice for writers who are just starting out.
From over 150 submissions, Guillermo Rubio announces the 3 winners of the $200 prize from our email contest about the air fryer in The Writer's Life.
When Curtis Dennis first learned about B2B copywriting, he was worried it would be boring and force him to suppress his fun-loving personality. But, a few months into the gig, he was happy to learn that B2B clients are people too! Now he has traded in expensive gas-guzzling morning commutes as a carpenter for companies like SpaceX for a writer's life on a beautiful island with the perfect cool temperatures.
Join Us for an Exclusive "One-on-One" Interview with the Master Writer Steve Slaunwhite, and learn why B2B writing offers one of the surest and fastest paths to making six figures a year with just a handful of clients.
Practice is the best way to keep improving at any endeavor. For a copywriter, that means time spent writing! Follow the "client brief" to do this practice assignment, using tips from a master.
Just released, the April issue of Barefoot Writer!
Find out how you can land retainer deals for steady freelance writing projects — and paychecks — you can count on month after month.
Membership in this premier group provides freelance writers with numerous exclusive resources to help build careers and achieve the writer's life. Find out more!
It's been 10 years since we last shared the story of veteran writer Jim Wright. Over the last decade, he was able to confront and eventually conquer his longtime feelings of impostor syndrome. Sure… writing can feel like a solitary endeavor, but Jim's story helps show the value of making connections with others through live events and online networking. We hope you enjoy this special "where are they now" update.
A 58-cent "raise" from her former employer was the straw that broke the camel's back for Amanda Cowart. She transitioned into copywriting and has never looked back. In fact, even if she were independently wealthy, Amanda would still choose to do copywriting. That's because it gives her a tangible way to empower organizations and help improve the lives of people around her. Check out Amanda's story and pay attention to how she can use a Pomodoro timer to write anything… Yes, anything!
AWAI is thrilled to announce eight Bright Future Scholarship winners who will each receive $10,000 of credit toward any AWAI programs or services they choose to help them on their copywriting journey.
We first met Roy Furr 10 years ago when he was building his writer's life in the financial niche. Since then, Roy has had the chance to learn from some of the greatest masters in our industry and has turned a simple daily email for a few other writers into a lucrative training community. Today, he's helping the next generation of writers build million-dollar promotions. You'll love this interview where Roy shares the 1% trick he uses to keep his clients and customers coming back over and over again.
When we last interviewed Heather Robson, it was 2012. She was writing white papers and case studies for clients and working hard to grow her business. Now, nine years later, Heather is a leading expert in UX copywriting and is the head of AWAI's Wealthy Web Writer. But that's not all! Did you know Heather's also working on her fourth novel? You'll love this insider's look at one of our top instructors. Plus, don't miss the end, when she shares her special four-day weekend reset technique!
Join this free Inside AWAI session that will turn you from beginner to professional in under an hour. And set you up to attract well-paying writing clients looking to find a professional copy or content writer.
From over 450 submissions, Nick Usborne announces the 3 winners of the $200 prize from our writing contest about the Hydroponic Herb Garden Cleaner in The Writer's Life.
Find out writers get paid more to write a couple of these 7-page documents than most authors earn from a 300-page book!
What an Amazing Event! A Virtual "Masterclass" for Building Your Own Million-Dollar Client-less Copywriting Business … From Someone Who's Doing It Now — and Has Helped Countless Others Do It Too!
Join today's live "client-less" copywriting event with Ben Settle and Rebecca Matter! You'll hear all kinds of amazing tips for setting up your client-less writing business that you won't want to miss…
Jason Gaspero loves the beaches, community, and food on his adopted island home of Koh Phangan in Thailand. Working as a copywriter, he gets his ideas for promotions while enjoying the beach and laughs about how the monkeys are taking over the island. If you've ever thought of living your writer's life overseas, you'll love this interview where we catch up with Jason — nine years after we first featured him on our pages!