This Week from AWAI …
Free Blueprint: Become a Paid Web Writer in the Next 30 Days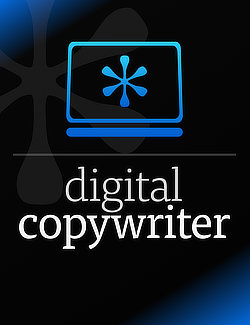 Wealthy Web Writer Founder Rebecca Matter has created a simple blueprint that shows you how to earn $2,500 to $8,000 as a writer in the next 30 days.
And if you decide to try it out, you can gain access to every resource, webinar, article, and how-to video you'll need to execute that blueprint for just $1.
Get the blueprint here.
Can You Write AND Get Paid Well?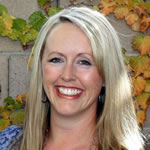 If you look in from the outside, you'd think I was a typical middle-class mom …
I drive a messy minivan, holler at my kids to hurry up, come alive with my morning cup of Starbucks, and wave at my neighbors as they rush to work.
But my reality is a 20-hour work week … a six-figure income … and the freedom to do what I want, where I want, when I want.
I'm a writer.
Click here to see if this writing life is for you.
Browse Recent News
Maybe you enjoy long-form sales letters and trying to beat controls. Or maybe you're the type of copywriter that writes in a more conversational style, without all the hype. B2B Expert Steve Slaunwhite has a message – and a quiz – so that you can find out what type of copywriter YOU are!
Copywriter Daniel Ross is moving up in the financial copywriting world, after landing some writing gigs with his dream client.
The day Julie Hassett learned copywriters can make a lot of money working from home was the day her life changed, forever. She dug her heels into the challenge, jumped, and landed square in the middle of the Barefoot Writing world. If you know you have what it takes and want a preview of what life as a writer can bring, you'll love her story.
This week, AWAI is proud to announce the three $1,500 prize winners from the first graduating class of Casey Hibbard's Case Study Masterclass program…
Join us for this FREE webinar to find out how to handle those first client conversations with ease.
Amanda Foxcroft Taylor stands out from the crowd of most writers for two reasons: She knows what she wants, and she's not wasting any time going after it. Plus, she's found a way to marry her ideals and writing goals with a career that allows her to write for the joy of it. Read on to find out how "love-based solutions" are propelling her to ever-growing daily success.
Your August issue of Barefoot Writer is waiting!
The Game-Changing Skill that Brought Ed Estlow a New Career … and a Better Life
Numisma Publishing specializes in producing newsletters and other products that are in development for the rare coin and precious metals field. We work with some of the top dealers and collectors across the country. Numisma Publishing is operated by Mark Ferguson, a nationally-recognized expert in numismatics and an AWAI Circle of Success member.
Andrew Murray experienced the trip of a lifetime when he took a 12-month journey around Australia, and from that moment on vowed never to be stuck in one place again. But to make his dream a reality, he needed a reliable, mobile source of income. And that's where Barefoot Writing entered the picture…
Let one of the industry's top content marketing experts guide you to mastery in this in-demand niche.
Content marketing is hot right now and the need for qualified copywriters continues to grow.
The Professional Writer's Alliance (PWA) has launched a new "No Excuses" writing challenge with $1,000 in prize monies available. Drawing inspiration from Dan Kennedy, the direct response industry's self-styled Professor of Harsh Realities, the competition offers writers the chance at extra cash rewards for tackling their personal obstacles and excuses head-on.
Ben Phillips worked various jobs but none were fulfilling — until a letter in his mailbox changed the course of his career.
From over 500 submissions, the three winners of the $200 prize from our online ad writing contest in The Writer's Life have been chosen by Nick Usborne.
Veteran B2B copywriter – and mentor to many AWAI members – is the new Copywriter of the Year.
These AWAI members earned $1,000 and the chance to work with AWAI.
A career as a full-time freelance copywriter could be on the horizon for Steve Maurer.
Read about how this engineer spun his writing talent into his dream life.
Angela's Advice: Tell everyone you know what you do. Take a chance on every opportunity you see or hear about. The worst that could happen: You get samples/writing practice. The best? High-paying clients. Read her story now.