This Week from AWAI …
Enrollment Closing: Copywriting Apprenticeship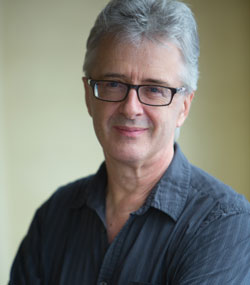 Only a few spots remain for AWAI's new interactive web copywriting training with Nick Usborne.
In just 12 weeks, you'll walk away with the skills, confidence, and a professional portfolio of critiqued samples to prove you have what it takes … PLUS, a plan to bring qualified clients to you.
Grab one of the last spots now.
Start earning $2,000 … $5,000 … even $10,000 per project, plus royalties.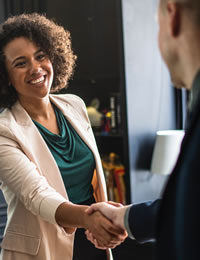 These are industry-standard rates. People hiring for this type of writing project expect to pay them.
Our Smart Start LIVE: Copywriting Crash Course is your opportunity to learn the basics of writing great copy … practice with hands-on exercises … even learn how to get your first paid clients!
Get all the details now!
Browse Recent News
AWAI has a new program and it's the most hands-on learning AWAI has ever offered. It's your chance to work on a actual sales letter!
If you need a dose of inspiration to carry you through the cooling fall weather, look no further than Catherine Catozzi's story. Just a few months ago, she made up her mind to be a Barefoot Writer. And then she did one simple thing that landed her a string of clients – and a four-figure month. Read on to find out how she did it.
This writing path is the path where most copywriters find success — and have the easiest time getting up and running.
You may have heard claims that email marketing is dead. But there's one man who has never had any problems having his emails read. Find out how you can learn to get your emails opened, read, and actioned.
This copywriter makes six-figures annually writing emails — working just minutes a day.
Full-time copywriting positions available with top financial publisher. Newbies welcome.
Ben Settle makes six figures with zero clients and works as little as 10 minutes a day! He wants to share his secrets with you.
Bill Duncan wasn't looking for a copywriting job, but his first ever freelance client found him.
Thanks to the Badges program SEO copywriting is now a breeze — and a huge part of her growing copywriter success.
What does copywriter success look like? Writing about topics you truly enjoy!
Members are always shocked when they hear what these little projects pay!
If you only ever do ONE thing for your business, this should be it. It can automatically grow your business month after month.
Veteran health and financial copywriter — and longtime AWAI member — Marcella Allison is the Copywriter of the Year.
Expert Nick Usborne gives you the skills you need to be a highly paid web copywriter.
Nick Usborne is your mentor as you master the web copywriting skills clients expect today
Every writer should own this program. Whether you want to write for the financial industry, Business-to-Business, pet companies, the Christian market, nonprofits, etc.
Our B2B Writing Success Site is looking for their Reality Blogger for 2019... could it be you?
Steve Maurer is steadily growing his B2B copywriting business. He says having Ed Gandia as coach and mentor has been a huge part of his success.
Within a few weeks of working with Ed, Joseph repositioned his business to attract better-paying clients and projects.
As a new copywriter, Adria Schmedthorst was constantly putting up barriers that limited her success. Listen to Adria talk about exactly what she's done to finally get her business off the ground ... and to gain the momentum she's always wanted.