This Week from AWAI …

On December 9 we'll hold a historic event …
For the express purpose of getting you up and running as a professional writer, so you can THRIVE in 2023!
This is your chance to have an entire team of experts help you launch your writing career — in real time.
But you MUST register to join us …
Go Here To Learn More
Last Chance:

Free Access to AMAZING Perks Through Writing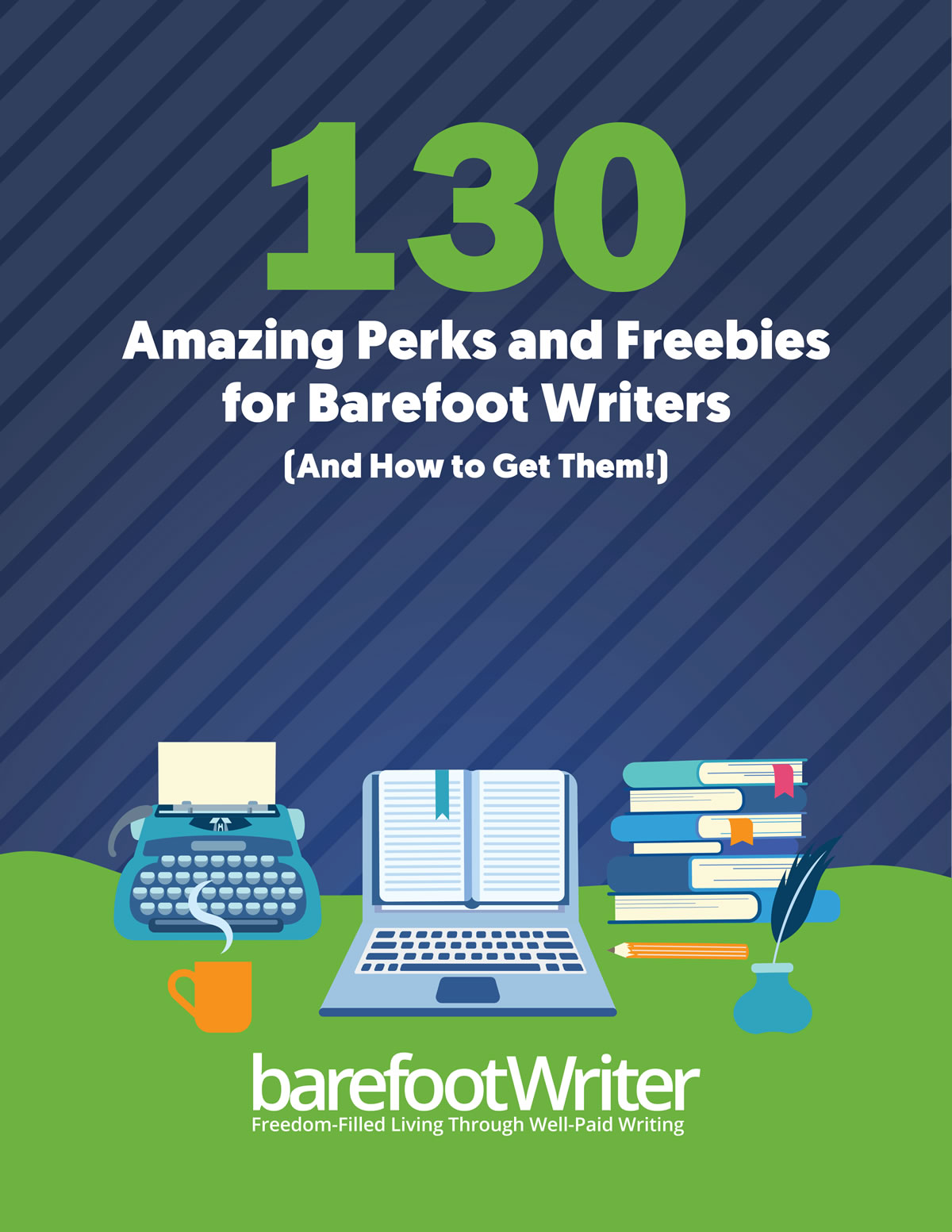 Discover how to get everything for FREE, from weekend getaways to five-star meals to home improvement …
Using ONLY your writing skills! The benefits that come with this kind of writing are limitless.
You'll learn why this is and how to get these bonuses yourself in our special report, 130 Amazing Perks and Freebies for Barefoot Writers — yours FREE when you subscribe to Barefoot Writer.
(Hurry — discount expires tonight!)
Save Now — Click Before Midnight
Browse Recent News
AWAI's executive director, Katie Yeakle, spoke to David Cross, CopyPress's director of marketing, about an exciting opportunity for content writers.
Watch as AWAI's Rebecca Matter explains the biggest trend – and opportunity – for copywriters heading into 2022
Learn basic marketing and you'll become a more valuable writer.
Every morning, you'll find Ashly Kimball and her cat strolling down the driveway to get her mail. At the same time, she's holding a phone to record a quick business tip to post on her Instagram account. According to Ashly, this has revolutionized her business. Read on to learn more about how she uses social media to connect with her clients.
It's been a long time since we showed his face, but it's time to share the story of our very own Barefoot Writer designer, Mike Klassen! Mike actually got his start working at Microsoft, but it wasn't long before he turned to AWAI to learn copywriting and then graphic design. Over the last 10 years, his career has continued to evolve, including a trip to Australia for a speaking engagement, time spent homeschooling his kids, and — of course — the freedom to work with nice people on his own terms. We hope you enjoy this peek into the design side of our magazine family.
Join us for this FREE session to learn how to get paid to write video scripts.
There's a simple way to start getting paid as a writer FAST. Learn these five writing projects businesses and organizations everywhere need most, and you could become a skilled, in-demand copywriter in four weeks or less.
From over 300 submissions, Nick Usborne announces the 3 winners of the $200 prize from our writing contest about the Sleep Buds in The Writer's Life.
You'll often find Frank Mitchell relaxing and playing guitar. In fact, other musicians know him as "the fingerpicking guy" because of his skill at that particular style of play. Although music is a huge part of his life, Frank prefers to write in silence and is working hard to build his dream writer's life. Read Frank's story to learn how he leverages his experience as a truck driver and military veteran to connect with email and funnel campaign clients.
On a lazy summer afternoon, you'll find Sunni at her lake house — laptop in hand — writing for one of her 30-plus clients. When she's not writing web copy or working on her books, you'll find her spending valuable time with her kids and grandkids. You see, writing has unlocked a world of possibility for this dedicated mother. Her business has grown significantly in the past year because of her ability to dive into every AWAI course she's ever taken. Here's a special interview between Jade Trueblood and Sunni Baerwalde…
Join us for this FREE session to learn about 10 of the best places to find freelance writing clients.
Joseph Battrick has done it all. He's worked as a journalist, funeral director, and insurance salesman, and even tried a job in aerospace manufacturing. But this passionate performer wanted something more. He wanted a job with flexibility… one where he could be creative and work on his own terms. So today, Joseph is thrilled to be the newest face on AWAI's in-house writing team. Here is his story…
It was December 2019 when Amy Slagle decided to end her 13-year teaching career for the unknown world of freelance writing. Her guiding light during this transition was the training she received from AWAI — especially from Russ Henneberry's SEO Copywriting course. Now, just nine months after finishing the training, Amy has conquered her fears and is living her own writer's life. Learn how she went from teacher to content marketer in this special interview with AWAI's Jade Trueblood.
Join us for this FREE session to discover the ALL-NEW writing niche practically no one knows about…where you can get started right away and choose from more than a dozen fast and easy writing projects that pay $1,000 and up!
Don't miss this chance to get your first paying client with the help of mentor Ilise Benun. In the 21-Day Challenge, Ilise walks you through the client-getting steps you need to take.
Laurent Duperval has always loved writing, so when he received a piece of mail asking if he could write "a simple letter," he was intrigued. The pandemic provided the push he needed to start building his own writer's life as a content writer. Now he gets up each morning, rides his bike, and works the rest of the day on his own terms. You'll love this special interview hosted by Barefoot Writer's Robert Rice…
Lynn Swayze always knew she wanted to be a writer. So when she hit the Print button on her computer and printed out all 800 pages of her first AWAI course, she was ready to learn everything she could to be successful. Today, she gets to "nerd out" in the world of B2B, writing for the tech industry. Her calendar is regularly filled with very large projects that require only a few hours of work per day. It's the perfect lifestyle for this busy mom of four.
Join us for this FREE webinar where we'll reveal the easiest way to pick a copywriting niche and start attracting freelance writing clients.
Julia Schaller may be a new mother, but that hasn't kept her from her dream job of copywriting. She works as an in-house writer for AWAI and is the one behind many of the email campaigns, articles, sales letters, and video scripts you see on our site. Even while she's writing, she's keeping an ear tuned to her baby daughter sleeping nearby. We hope you enjoy this sneak peek into the writer's life of one of our favorite AWAI team members.
Join us for this FREE webinar to learn how to put together a portfolio of professional samples — even if you're just starting a freelance writing career and you've never worked with clients.