This Week from AWAI …
EVERYTHING IS ON SALE — SAVE UP TO 85%!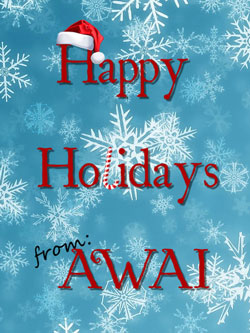 Save big on many of AWAI's most popular programs — including some you'll NEVER see on sale any other time of year.
Hurry! Our Holiday Sale ends soon …
Click to access the best deals you'll ever see.
Make More Money from Fewer Clients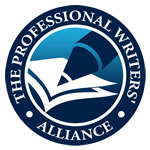 The key to earning a great living as a freelance writer isn't landing more clients. It's landing better clients who pay well and value your services.
As a Professional Writers' Alliance member, the door will be open for you to connect directly with high-quality clients across many niches who are looking to hire fresh new writers — exclusively via our members-only Direct Response Job Board.
Find out how to start here.
Browse Recent News
There's never been a better time for copywriters to start working in the B2B niche.
Eileen Reynolds has leveraged work experience and writing skills to land a B2B project for a major client.
Enrollment for AWAI's LIVE Virtual Business Building Intensive is closing tonight. If you're serious about turning your writing skills into a profitable business in under 30 days, now is your time.
Test drive the program that hundreds of writers have used as a springboard to more money and more freedom. But act fast, because this test drive is only available for a limited time.
On her first step to copywriting success, AWAI member Cherise says these programs helped her land her first client.
As a copywriter you have to put yourself "out there" to land copywriting jobs.
Less than a week after finishing the Virtual Business Building Intensive, Cathy Catlin had landed her first copywriting job. And she's been working with that client ever since.
Unless a business owner has spent the last 20 years with their head in the sand, they know to get ahead in business they need great content and copy. The problem is, many of them are too busy working on their business to write what they need and they can't keep up with marketing trends and changes. Luckily there's a simple solution to solve their problem.
Working from home on your own terms is possible. Check out the exact steps I took to becoming a freelance copywriter.
Rebecca Matter and a team of experts want to help you get your complete freelance business up and running to attract new clients and paying projects in under 30 days.
What's the key to becoming certified in the eight top copywriting skills? This writer has the answers.
This copywriter is using her skills and contacts to work on high profile copywriting jobs.
This copywriter is using his skills to draw prospects to his Christian-focused info marketing business. Now that's the beginning of copywriter success.
Search Engine Optimization is a skill every copywriter should have. You can become verified in SEO copywriting with AWAI's "Badges" AND start making more money on your web copywriting projects. Get all the details and sign up today!
Sales Funnels are just one of the projects you can become verified in - with AWAI's "Badges". Get all the details on how you can increase your fees as a professional writer - and sign up today!
Some copywriting projects rely on tried and true formulas ... but video scripts requires more creativity ... allowing you to control the imagery and use your imagination. Find out how you can become verified in writing video scripts - and sign up for AWAI's "Badges" today!
No more struggling to make money as a copywriter if you don't know how to write a sales letter yet. Copywriters can now make a very nice living writing smaller and easier to learn copy elements. The best part … they pay very well!
With this unique training program, you can get training in the projects online marketers are willing to pay top dollar for.
Wondering how to become a well-paid copywriter? Join AWAI's Katie Yeakle, Rebecca Matter, and Pam Foster for this FREE webinar about 9 steps to becoming a well-paid copywriter.
Demand continues to grow for writers who specialize in social media. Learn how to master the copywriting skills that can bring in social media clients.