This Week from AWAI …
FLASH SALE:
80% Off Writing Templates!
These templates help you write 12 of the most in-demand projects …
Give you a clear structure to follow so you can write with confidence …
And help you earn more money as a writer by helping you write faster.
Go here and grab the templates for just $79!
TODAY:
$313 in Free Writing Training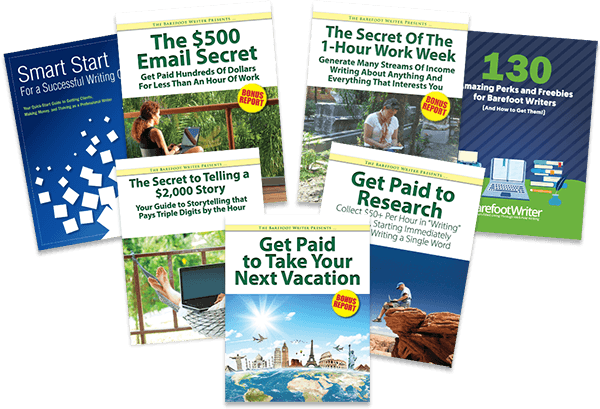 Let us show you the best ways to make money as a writer and help you land high-paying assignments.
And give you $313 in free writing training that will help you make money faster.
But hurry! This deal ends soon …
Get started by clicking here now.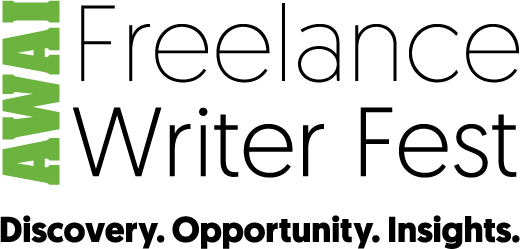 Got Your Free Ticket to the Freelance Writer Fest Encore Event?!?
On Friday, January 28th, at 1:00 PM Eastern …
Our all-star lineup of successful freelance writers, business coaches, and mentors will show you why the world has never needed freelance writers more than right now …
And walk you through everything you need to know to help meet the demand!
-- Complete Beginners Welcome! --
Claim your FREE access here.
Browse Recent News
Five writers from around the world will each receive $100 as winners of PWA's 3-Sentence Cash Writing Challenge. Roberta Anderson, Cynthia Besse, Celia Conrad, Ginika Ifeabunike, and Olivia Pipis each used this challenge to test out a new strategy for creating fresh personal bios. The strategy - designed to reduce the stress and anxiety of self-marketing - provided a framework to quickly redesign your "bio blurb" for a new audience when approaching clients, publishing articles, or updating your website.
Julia Borgini is in the process of growing a focused, poised, and powerful writing career. Long ago, she defined autonomy as her core value, and as a result, she's built a professional writing career that gives her exactly that. Enjoy her story and take note of her specific tips on running an organized business, as well as how to succeed as a freelance writer.
Brandi Chaney's story is a terrific study in the versatility of the freelance-writing world. She's worked in a variety of niches but never felt tied to any specific field, thanks to the wealth of writing opportunities in every industry. Enjoy Brandi's story …
Just released, the Octobber issue of Barefoot Writer! Our Featured Interview this month is with an extraordinary copywriter who's pinpointed one of the biggest things we all struggle with. It's hard to put yourself out there and be vulnerable and honest. Yet doing so will likely blast your writing career right out of the water.
After retiring from higher education, Holly Helscher wanted something that didn't tie her down. Writing had long been an interest, but it was when she discovered the Barefoot Writer World that something clicked. The opportunities that have unfolded ever since give this motivated writer space to live an adventurous life with gratification for doing something she enjoys.
Congratulations to Heather Murata for winning AWAI's Chatbot Spec Challenge.
Max Latimer first found copywriting while searching for a way to break free from unfulfilling jobs. He initially thought it would be a useful tool to help him create his own business… and then discovered that copywriting itself was the dream business he'd been looking for. Discover what happened after that lightbulb moment and why these days, he's excited to get out of bed in the morning…
From over 340 submissions, Steve Slaunwhite announces the 3 winners of the $200 prize from our writing contest about the WarmCo food warming unit in The Writer's Life.
If you need a dose of inspiration to carry you through the cooling fall weather, look no further than Catherine Catozzi's story. Just a few months ago, she made up her mind to be a Barefoot Writer. And then she did one simple thing that landed her a string of clients – and a four-figure month. Read on to find out how she did it.
See How This Brand New AWAI Member Went From Zero Clients and No Income to Earning $17K in Just Ten Weeks …
"Go with what you know" and "invest in your professional success" are two things Barefoot Writers hear regularly. So when Eric Buensuceso put them both to the test, he was delighted to find out just how easy it can be to get a paid writing career up and thriving. Discover the specific steps he took to a surprising payoff…
A new cash challenge from The Professional Writers Alliance (PWA) is offering members the opportunity to win $100 for writing just three sentences of copy.
Just released, the September issue of Barefoot Writer! Our September issue of Barefoot Writer focuses on a few ways to change your own thought channel.
Ryan Kuchel realized early on that he wasn't cut out for the suit-and-tie world, instead finding his calling as an artist. Between music and writing, he's steadily creating a path all his own that not only grants him the freedom to plan his days as he pleases, but also proves that integrity can get you far in the Barefoot Writing World.
Find out how Jessica used her downtime to reflect on what parts of her business she enjoyed the most and how to use those skills to rebuild her career.
If you're looking to start your writing career, look no further than this note we got from six-figure writing expert Steve Slaunwhite.
There is opportunity for writers out there… you just have to know where to look. Joining the community of supportive writers that make up the Barefoot Writer Club is the easiest way to put yourself on the path to a new writing career, and a new life.
There are so many benefits to Circle of Success — and so many moving pieces — that it's difficult to cover everything in a typical invitation letter. That's why I'm inviting you to a very special LIVE Virtual Open House Encore Event so you can see exactly what the Circle of Success experience entails.
Wendy Ripmeester's story is a terrific example of someone who shaped her work around her life instead of the opposite. If you're not sure how to meld your current job or lifestyle with your writing interests, Wendy's approach offers inspiration and a framework for how to come out on top of any challenge you're facing.