This Week from AWAI …
URGENT:

Your Lifetime of AWAI Spending Credits Expiring!

Considering Circle of Success?

Right now, you have a FINAL opportunity to receive a FULL CREDIT of everything you've EVER spent with AWAI.

This year, last year, every year back to 1997 … and apply 100% of every last penny to your lifetime Circle of Success membership!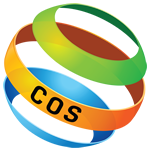 For serious writers, this is an unprecedented offer to receive personalized training and coaching that can get you paid to write FASTER than you ever imagined …
At a price you will not see again. A small payment gets you started today, and "earn as you learn" payment plans are still available.
But you need to hurry … LIFETIME SPENDING CREDITS END WITH THIS INVITATION!
Go Here For Details.
Test-Drive AWAI's Copywriting Program for $29
If you've ever been curious about copywriting, TODAY is your chance to test-drive our flagship program The Accelerated Program for Six-Figure Copywriting for just $29.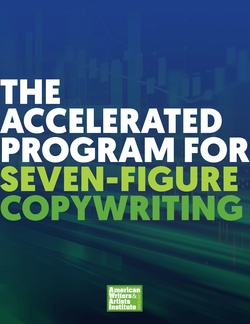 When you master persuasive writing with our industry-leading training, you'll be in big demand in this 2.3 trillion-dollar industry. You can make a good living, choose your own hours, and work from anywhere in the world.
But hurry, this "test-drive" ends soon!
Get All The Details Here.
Why Every Writer Needs to Understand This 👇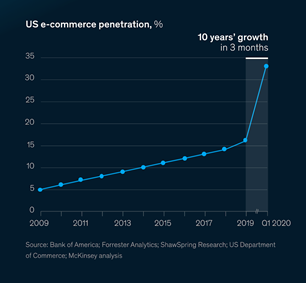 "The Leap" is changing the marketing landscape as we know it.
Companies are scrambling to keep up with the flood of new buyers who've come online.
And they need content — LOTS OF IT — to stand out in an increasingly crowded marketplace.
That's why I firmly believe every writer — whether new or experienced — needs to understand content marketing.
This is just too big of an opportunity to ignore! And it's why we recently held a FREE training with a top content expert to explain the unfolding situation.
Make sure to get all the details — and discover how you can prepare and take immediate advantage of it.
Learn More.
Browse Recent News
The Barefoot Writer Club is accepting new members right now – and you can join at a deep discount for a limited time.
If you're ready to be among the first in the ENTIRE WORLD to specialize in this lucrative field, please act now before it's too late.
We're on the verge of something HUGE for writers. And right now, there's a short window of opportunity to get in early. Let me explain …
If you want to be a professional writer, check out what you get when you join the Barefoot Writer Club.
"Nano-writing" is taking the copywriting world by storm. It's why even Business Insider says: "The [nano-writing] era is here. Social networks are old-hat." And here's the really cool thing about it: "Nano-writing" is the ONLY high-paying writing project that's like texting or messaging a friend.
Eddie's story is similar to many other Barefoot Writers, where he discovered freelance writing while in need of a new career and never looked back. But what he did soon after starting is a path too many writers waver on: choosing a niche and staying the course. Not only has Eddie stayed focused on a specific niche, he now has regular clients hailing from all over the world. Read on to find out how he got there.
Companies in all sorts of industries use chatbots for lead generation and sales. Find out how copywriters are involved.
In search of a flexible career, engineer Keith Trimels spun his writing talent, and skills gained via AWAI's programs, into his ultimate dream life. Read how…
If you want to be a B2B copywriter, you must know how to write emails for clients
Donna Kaluzniak is the ideal example of someone who found the perfect niche and went after it. Once she decided to be a writer, she looked at her work experience… and thankfully hit on a topic she enjoys. Not only that, but it's a highly-specialized field. She's now making the most of being an elite, go-to writer in this niche. Plus, she's a terrific, positive example of someone in command of her writing business — and her life. Go, Donna!
"Momentum is much easier to steer than it is to start." That quote from Bob Sands does a fine job summing up his go-after-it attitude. He's one of those gems of writers whose career is flying forward at warp speed, though he remains cheerfully approachable and down-to-earth. If ever there was a new writer to learn from, he's the one. Enjoy his story …
Danielle Vick took account of her priorities a few years ago and realized Barefoot Writing was the key to keeping them in line. It's how she permanently left a job she hated, pursued a hobby she always loved, gained the time and money to travel freely, and kept her first priority — her family — number one in life.
This magazine could be the launching point of your new copywriting business.
Brandi Chaney's story is a terrific study in the versatility of the freelance-writing world. She's worked in a variety of niches but never felt tied to any specific field, thanks to the wealth of writing opportunities in every industry. Enjoy Brandi's story …
This is the perfect side-hustle for copywriters… and it requires almost no writing.
From writer to speaker to trainer and now book author, Apryl Parcher is forging through the channels of communication and finding nothing but success. Enjoy her unique insight on getting started, as well as tips on how to use social media to advance your career even before you make a name for yourself.
Christopher Dean received a tip from a friend that opened the entire world of writing for him, and he's made the most of it ever since. Find out how he escaped the daily slog of retail employment and replaced it with contentment and a relaxed lifestyle.
"Incredible" is the single word that comes to mind when you read Jason Gaspero's account of life as a Barefoot Writer. It's beyond dream-worthy, since all he does month-in and month-out is travel to far-off, exotic destinations and write about his experiences — and makes a great living because of it. Plus, he enjoys a lifetime worth of adventure on a weekly basis (fried scorpion, anybody?). If you've ever entertained a fancy for travel writing, you're going to love Jason's story.
PWA Managing Editor Jen Adams put out a challenge for PWA members to share how they were figuring out life in our new reality. They answered in long-form essays, poetry, and deeply personal stories …
SEO is more important than ever for companies doing business online. And that means opportunity for copywriters. Companies are in dire need of quality and engaging website content that people actually want to read … and boosts SEO rankings at the same time.