Where Are the Best Clients Hiding?
Joshua Boswell Gives You the "Map"
to High-Paying Copywriting Jobs
It's the question every copywriter — newbies and veterans alike — has top of mind:
Where do I find high paying clients?
Joshua Boswell may be a six-figure copywriter now. But early in his career he struggled to find fulfilling copywriting jobs.
Then he discovered a simple formula for identifying ideal clients and convincing them to hire him.
Now Joshua is sharing his client-getting strategies with you. These techniques work in any niche, in any industry, and in any copywriting specialization to land copywriting jobs that pay very well.
Click on the video below to watch Joshua explain:
What a great client looks like — there are two main traits you should look for …
The research you must do to match your skills with top clients
Where to find copywriting jobs that fit your skills (you might be looking in the wrong places) …
The 5 resources where you can find top clients quickly
And much more
Land a New Writing Client — Guaranteed!
Can you really get all the writing skills you need, become a savvy business owner, build a fully functioning copywriting business, and land a paid client in just 12 weeks?
Six-figure copywriter Joshua Boswell says, "It's not a maybe — it's guaranteed!" Dozens of writers before you have followed Joshua's Simple Path to Success and proved it works.
Are you ready to do the same?
Your "95% Advantage": Turn Your Writing Into a Second Income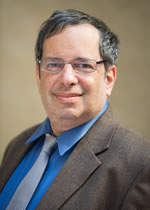 "Online information publishing should be every freelance copywriter's second business." – Bob Bly, the man McGraw-Hill calls "America's Top Copywriter."
It's true! You can generate an extra $50,000+ per year writing for yourself. As a copywriter, you already have an instant advantage (over 95% of other people). Plus, now for the first time, you can have Bob walk you through every single step of how to do it.
Click here to discover your "95% advantage" today!
Published: January 6, 2018