Updating Your Website: How Often and What Makes the Most Impact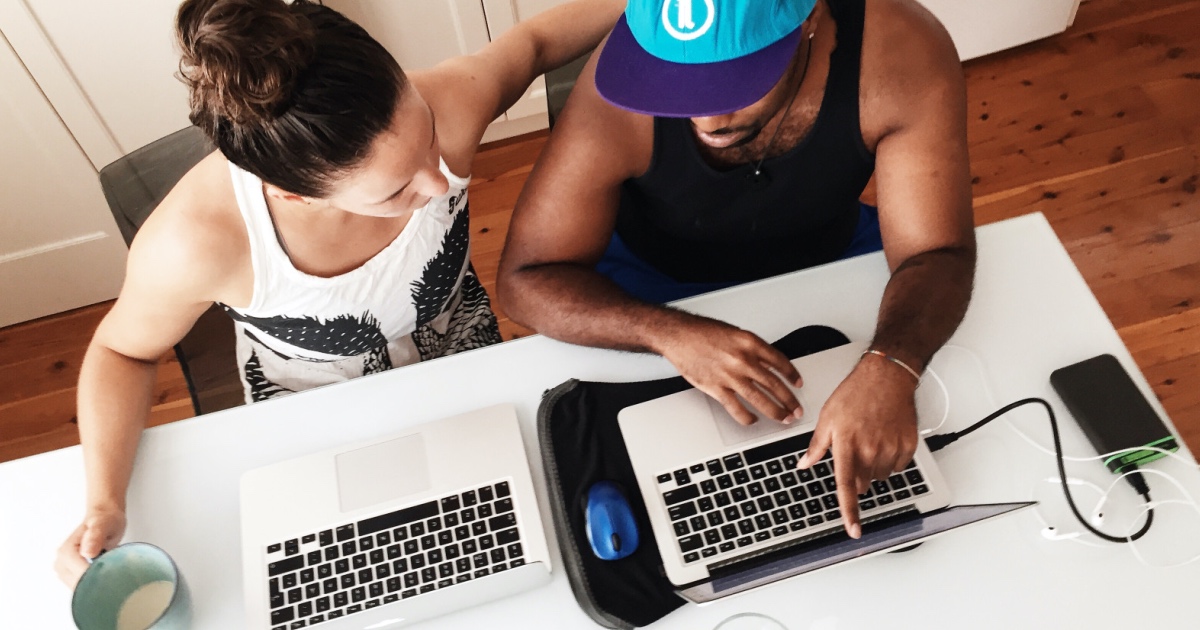 When it comes to updating your website, "How often should I update it?" and "What makes the most impact?" are normal questions to ask. The answers, though, aren't so cut and dried. There is no simple formula or magic recipe.
Of course, there are guidelines and best practices. We'll get to those in a minute.
But, the truthful answer is, "It depends."
It depends on things like:
The current state of your website (Age, effectiveness, usability, and ranking are a few factors to consider.)
The current state of your business (workload, changes to your products or services, niche markets)
New algorithm changes and updates
New technology changes and updates
The purpose of your website
Your business goals
Many of my past clients have hired me again recently to update their websites. They're taking this "Great Pause" that COVID-19 has created, and they're focusing on the projects that have been on the back burner.
While many of them can't work "in" their physical businesses, they're working "on" it instead.
As entrepreneurs, we web writers must do the same. We must make the time to work "on" our business, not just "in" it doing the work for clients. And, not only now, but on an ongoing basis.
Why Updating Your Website Should Be a Priority
If your client asked, you would advise them to make their website a priority. You should do the same for yourself. Keeping your message relevant and keeping up with current web standards are important for any business, but especially so for web writers. After all, your own website serves as one of the best samples of your work.
It's also important to keep up with Google algorithm updates. And, keeping your website updated will help maintain (or improve) your site's search ranking.
Last, but certainly not least, keeping your website's backend software, themes, and plugins updated helps prevent other issues with the speed and security of your site.
Guidelines for How Often to Update Your Website
It's generally advisable to add fresh, unique, new content on a weekly or monthly basis. As you're adding the new content, be sure to check your software (WordPress, themes, and plugins) to make sure everything is current.
Blog posts are probably the easiest new content to add on a regular schedule. Keep in mind, your blog posts should offer something relevant and useful for your reader. Publishing content just for the sake of new content doesn't help, and can potentially hurt, because it dilutes your authority and credibility.
You'll want to update or add new landing pages as needed, or as it makes sense to do so.
Some people (usually web designers) suggest a complete website refresh with a brand-new design update every two to three years. And, while it's true you don't want your website to appear dated or stale, the look of your website isn't as important as the message and the overall user experience. Keep those two things top of mind whenever you're considering a redesign.
Other times to update your website include when you:
Publish or update your fee schedule
Add a new product or service to your offerings
Enter a new niche
Change your contact information
On the other hand, if you're totally content with your status quo — you have plenty of work to keep you busy and you're only working with your ideal, best clients — then updating your website may not have the urgency or require the same frequency as it would for someone trying to attract more of their most lucrative clients.
Website Updates That Have the Most Impact
Just as the frequency of your updates depends on multiple factors, so does the question of which updates provide the most impact … and what changes will have the kind of impact you're trying to achieve.
For example, if you're trying to boost search rankings, then website updates related to improving search engine optimization (SEO) — such as publishing blog posts with specific targeted keywords or landing pages with localized metadata (using location-specific keywords in meta descriptions, title tags, alt-tags, etc.) — are likely to have the impact you want.
Updating the color scheme of your website isn't likely to have much of an impact on conversions. But, updating the color of your call to action button might make a huge difference.
If the purpose of your website is lead generation, then adding new opt-in incentives or updating your sign-up forms will have an impact.
If your website isn't mobile responsive, then updating it so it "works" on all potential devices would be immensely impactful for traffic, leads, and conversions.
The level of impact an update has — or doesn't have — is directly related to what you're hoping to achieve and how well your website is already performing. Additional traffic from a blog post has a big impact if your current traffic is low, but that same new traffic doesn't carry the same impact if your website is already attracting a lot of visitors.
You see? It depends.
Developing an Action Plan When "It Depends"
In order to develop an action plan for what updates you're going to make to your website and how often you're going to make them, you first have to be crystal clear on the goals you have for your site.
Do you want to improve search ranking?
Do you want to attract more targeted traffic?
Do you want more conversions?
Do you simply want your site to be a better representation of you and your business?
Once you've identified what you want to achieve, you can then reverse engineer the process and determine what updates are most strategic in accomplishing those goals.
You need to update your backend software on a regular basis. But, as for the content updates … it depends.
The good news is this:
It depends on YOU.
You're in charge. And, you're a smart, capable web writer. Take what you know and what you would advise for your clients, and apply it to yourself and your own website.
If there's something you need to learn, learn it. If you can't decide between two options, test them.
Your website will always be a work in progress. Make the updates that make it work for you.

The AWAI Method™ for Becoming a Skilled, In-Demand Copywriter
The AWAI Method™ combines the most up-to-date strategies, insights, and teaching methods with the tried-and-true copywriting fundamentals so you can take on ANY project — not just sales letters. Learn More »

Published: July 8, 2020