These Writers Are Making an Extra $1,000 to $3,500 Each Month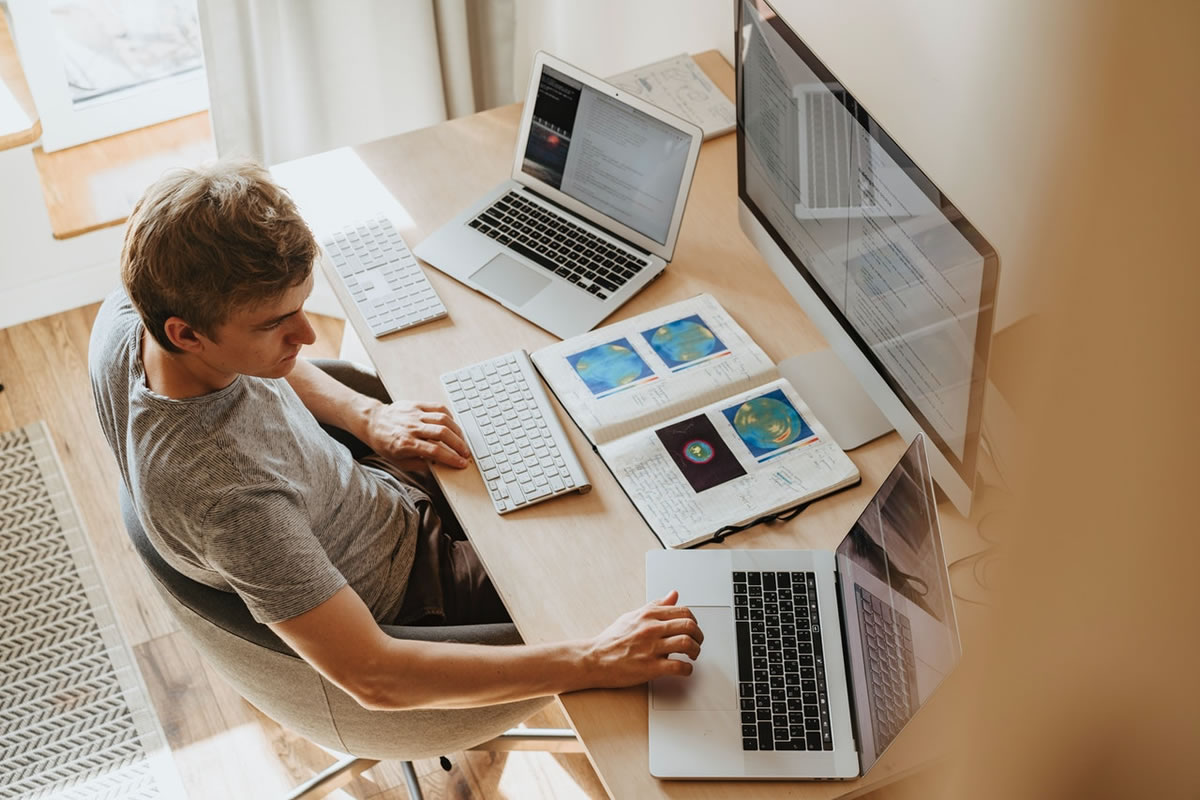 If there was one thing Charles Stack was passionate about, it was reading books. Lots of them too.
But what does one do when you have so many books in your collection, you can't find a place to house them all?
You could buy a bigger house or rent out storage space. Or you could even give some of them away.
But what if, deep in your heart, you were also fascinated with computers and came up with an idea of selling some of your books online?
And what if you got so good at selling those extra books you turned it into a business … one that eventually made you a millionaire?
In 1996, that's exactly what happened to Charles Stack. He was approached by a Stamford, Connecticut based company that wanted to buy out his online book selling business.
And they made Charles an offer he couldn't refuse: $4.85 million.
Now, if you've never heard of Mr. Stack, you're not alone. His name isn't well-known to many people, but what he is known for is creating the first online bookstore.
In fact, Charles was selling books online well before Jeff Bezos turned Amazon into one of the largest e-commerce sites in the world, which is currently valued at $1.7 billion.
Charles wasn't a computer wizard or software genius. He was a lawyer, who in his spare time read books and "played" around with his computer. He was intrigued with how computers worked.
And at the time he started his online bookstore, no one had quite figured out how to use the internet for e-commerce. So what Charles created was more like an electronic bulletin board where he posted books for sale.
He called his online business, Book Stacks Unlimited. When asked why he wanted to create a web page dedicated to selling books, Charles explained,
"I've always read a lot, so that was the germ of the idea. I'll pick a subject and read every book ever published on it. That's hard to do if you shop at a walk-in bookstore. Even the superstores don't have more than a couple of titles per topic. My dream was to have a bookstore that had every book ever published to feed my own habit."
His online retail idea was a success. At the start, he managed to sell several dozen different books and continued to increase the number of titles sold each month.
And by 1994, he was attracting more than half a million visitors a month to his retail book page. And as his site gained in popularity, he began adding more titles … up to 500,000.
Now, you're probably wondering why I'm telling you about Mr. Stack's story. And the answer is simple … just as Charles created his own "Money-Making Website," you can do the same thing for subjects that are dear to you.
And those subjects can be any topic. And the amount you make varies from making an extra $1,000 to $3,500 each month.
For instance, Kathy W. writes about growing tomatoes on her online website. She spends a few hours a week doing it and in turn earned enough to pay her children's graduate school living expenses …
Andrew M. and his wife Peta write about their full-time travels around the Australian Outback, funding it via their Top Wire Traveller website.
Karen P. uses her website about raising rabbits for her goal of supporting she and her husband throughout retirement. Their site became a calling, giving them a chance to answer questions and help readers worldwide. It also created the opportunity to publish a book and a series of money-making e-books.
And then there's Holly H., who shares with her website visitors different ways to make money from home. The articles she writes have helped her earn an extra $100,000 a year.
By setting up your own Money-Making Website, you're basically giving yourself a second income … one that makes money around the clock. And because you don't need to spend more than a few hours on your website each week, it allows you the freedom to pick and choose what clients you want to write for and when.
A Money-Making Website is the best way to turn spare time writing into a highly profitable passive income stream.
And the easiest way to get started is by joining the program web copywriter Nick Usborne set up that walks you through every step of creating your Money-Making Website.
If you want to learn more about how to start generating extra income, go here to learn more about launching your own Money-Making Website.

How to Build, Write, and Grow Your Own Money-Making Websites
Learn how to write an information website in your spare time and earn $1000, $3000, even $5000 a month in passive income. Learn More »

Published: April 12, 2021