Start Here for the Path to Lifelong Copywriter Success
"The Copywriters We've Had The Most Success With Over The Years – The Ones We Go Back To – Are All AWAI-Trained …

In Fact, Our Most Successful Promo Right Now Was Written By An AWAI-Trained Copywriter … And We're Grateful."

Jennifer Stevens,
Copywriter and Copy Chief for International Living
With AWAI copywriting training programs, events and support — you can choose from several levels of mastery …
… and create the freelance writing lifestyle that's perfect for you.
You know you want to become a well-paid copywriter, but you're not sure how to get started or how to advance to the next level.
As the world's leading publisher of direct-response copywriting programs, AWAI is the #1 trusted authority on what it takes to make a very good living as a writer. You'll find that our programs give you the critical skills and connections needed to land clients looking for writers who know what works. And, all our programs and events are backed by a 100% satisfaction guarantee.
If you're ready to enjoy copywriter success, consider following these levels of mastery, starting today!
Start with a Solid Copywriting Foundation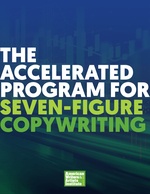 No matter where you want to go with your copywriting career, this is the foundation you can apply to ANY pursuit, whether you want to work as a freelance writer, full-time staff writer, or a writer for your own business. It's jam-packed with proven secrets, tips, and techniques that have sold billions of dollars worth of products.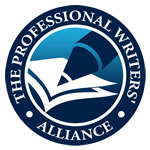 The PWA community was started by AWAI to meet a growing need for a professional organization dedicated exclusively to working and aspiring writers specializing in the direct-response industry. As a member, you'll have access to a treasure trove of copywriting training resources, motivational support, member profiles and success stories, and contacts no one else has.
Move Up to Deeper Copywriting Training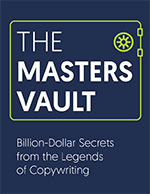 If you're ready to take your copywriting to a higher level, this is the next logical step. In this program, you'll learn — and master — the secrets and strategies that Paul Hollingshead, Clayton Makepeace, and countless other Master Copywriters use to produce winning sales promotions month after month.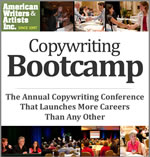 This annual event is for copywriters at all levels, but it helps if you've studied copywriting … at least a little. That's because you'll have a chance to quickly expand your knowledge as you learn firsthand from legendary copywriters and marketers like Clayton Makepeace, Dan Kennedy, Alexander Green, Brian Kurtz, Carline Anglade-Cole and many more. Plus you'll master crucial copywriting skills, meet with marketers from companies like Stansberry Research Inc., Newsmax Media, Glazer Kennedy, Agora Publishing and more … and walk away with proven business-building strategies and friendships that will take your copywriting business to the next level, beginning the day you get home.
Circle of Success (COS)
Depend on COS for support, practical learning, and client recruitment throughout your entire career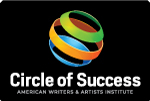 With its targeted learning programs, live mentoring, exclusive Bootcamp sessions, and lifetime access to every resource we offer, Circle of Success gives you the knowledge and the confidence you need to be successful in any niche you choose. Registration is open just twice a year to keep our circles small, intimate and productive.
Advance as an Elite, A-Level Direct-Response Copywriter
NOTE: Watch for an announcement via email and on our website when it's open again for the next session.
Get ready for the real world! In Simulated Training, you'll experience exactly what it takes to become the go-to professional for direct-response clients. You'll take part in strategic group learning sessions, brainstorming meetings, and copy reviews … just as AWAI's staff writers and contract freelance writers do now.
When you're done, you'll be ready to embark on a lucrative copywriting career with samples and know-how.
NOTE: Watch for an announcement via email and on our website when it's open again for the next session.
Join Sandy Franks, copy chief, for this highly-targeted program designed to develop the next group of A-level copywriters. The industry desperately needs competent writers and Sandy has built this curriculum to make you one of them.
You'll have a chance to meet real clients looking for copywriters NOW … and you can send them a completed copy sample you'll create through this program!
Or, Pursue Specific Specialties for Copywriter Success on your Terms
If the traditional direct-response industry isn't your calling, you may be more excited about these other high-demand writing specialties:
That's what so great about the AWAI Copywriting Training Product Catalog. There's something for everyone, which means you'll find the perfect path for you!