This Week from AWAI …
Enrollment Closing: Copywriting Apprenticeship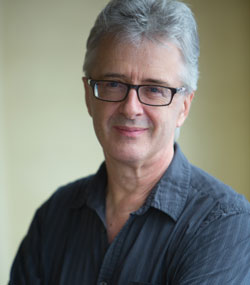 Only a few spots remain for AWAI's new interactive web copywriting training with Nick Usborne.
In just 12 weeks, you'll walk away with the skills, confidence, and a professional portfolio of critiqued samples to prove you have what it takes … PLUS, a plan to bring qualified clients to you.
Grab one of the last spots now.
Start earning $2,000 … $5,000 … even $10,000 per project, plus royalties.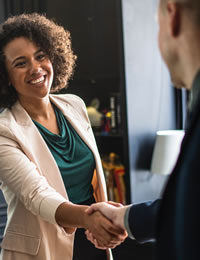 These are industry-standard rates. People hiring for this type of writing project expect to pay them.
Our Smart Start LIVE: Copywriting Crash Course is your opportunity to learn the basics of writing great copy … practice with hands-on exercises … even learn how to get your first paid clients!
Get all the details now!
Browse Recent News
If you weren't able to register in time, sit tight! There's still a way we can get you in… Read on to find out how.
Known as "America's Top Copywriter," Bob Bly is a legend in the copywriting industry with more than 35 years of experience in Business-to-Business, tech, and direct marketing.
Clients in every niche need SEO copywriting. So you won't have a problem finding subjects that interest you. And with training from SEO copywriting pioneer Heather Lloyd-Martin, you can learn how to do everything in just under 8 hours.
Trying to decide if you should come to Bootcamp? Last year's attendees weighed in with their answers to the question, What would you tell someone thinking of attending Bootcamp in 2019? Read on to see their replies.
Becoming an SEO expert is easier than you think. Your skills as a writer have given you jump-start in this niche.
Jon has agreed to deliver a Keynote Address at our 2019 Bootcamp, May 14-17 in Delray Beach, Florida! Not only does he have one of the most inspiring stories you'll ever hear — you'll learn so much from him about becoming a better writer and reaching your audience in profound ways.
Learning SEO copywriting is much easier than you might expect... Heather Lloyd-Martin — named the pioneer of SEO copywriting by Forbes — will help you master SEO copywriting in the quickest amount of time possible. She'll show you absolutely EVERYTHING you need to start making $350, $500, or even $750 per page right away with SEO copywriting.
If you've been considering coming, you'll want to grab one of the remaining spots before it's too late. Read on to find out how.
It's always such a blast for us to get a sneak peek at the presentations from our speakers as they submit their materials for the big event. Check out a few of the topics they have planned.
Award-winning copywriter, Nick Usborne, has spent the last 22 years working exclusively on marketing online and is internationally recognized as a leading expert on writing for the Web. When he takes the stage at Bootcamp 2019, he'll reveal the "misunderstood" secrets behind writing killer web copy … and give you his personal tips for making it BIG in the online market.
Read on to see what you can expect with Yanik Silver's game-changing attitude and BIG impact when you meet him at Bootcamp, where his "Evolved Expression" Technique will dramatically change the way you look at copywriting.
Ilise is the founder of Marketing Mentor, and a national speaker and business coach … author of 7 books … writer of the Marketing Mix Blog … and host of the #HOWLive podcast and the Marketing Mentor Podcast. This year at Bootcamp, she'll help you lock in on your perfect target market, play on your unique strengths, and start confidently landing "dream" clients with higher fees.
When Dan Kennedy talks, people listen. That's because he's a multimillionaire serial entrepreneur, one of the highest-paid direct-response copywriters in the world; and a sought-after speaker, seminar leader, and author. And we're thrilled to welcome him back to our stage at Bootcamp this May!
Henry has become one of the most brilliant writing talents in our industry, writing show-stopping controls for Natural Health Sherpa and Agora's Money Map Press. His promotions, including "Neural Imprinting," "Infinite Power Nano Grid," and "One Device to End All Devices," have generated hundreds of millions of dollars in revenues — and many millions in royalties.
AWAI's Infinity is the best educational value you'll see anywhere. For one very low price, you get access to EVERY home study program we offer. Get all the details here including an exclusive "preview" of all the latest new moneymaking programs for writers.
There are more web copywriting jobs out there than qualified writers to fill them. Learn how to get in on this action with Nick Usborne's help.
The highest paying opportunities for freelancers are in web copywriting. Land a copywriting job from the thousands of potential clients hiring right now.
If you're a new writer and you want a quick way to get your career up and running… then this is it. In my opinion, it's the biggest and best "beginner-friendly" market to write for.
The March Issue of the Barefoot Writer is now live.
We're celebrating The Writer's Life this month … and the folks who are living it … with a fun contest I hope you'll be part of. It's easy. Just do what you do best – Write! Read on to find out more about the contest.