This Week from AWAI …
Flash Sale
Content Crash Course for $497 $95!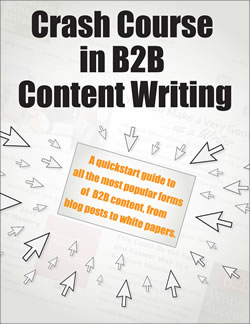 Today you can save 80 percent on AWAI's popular Content Crash Course …
And learn the 12 content types companies need most.
Confidently say "Yes!" to ANY of these well-paid writing assignments with this tool at your fingertips …
Get the Crash Course for just $497 $95
You've never been invited to a club like this one …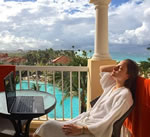 Thanks to this $2.3 trillion "underground" economy, members can work in their bedrooms, in coffee shops, by the pool, or even while traveling the world.
They seldom work for more than a few hours at a time. And they get paid up to hundreds of dollars an hour to write about subjects they love.
In many ways, it's as if they've retired early.
Click Here For Your Personal Invitation …
FREE LIVE EVENT! Tuesday, January 26, 12 Noon ET
"Unstuck" Your Writing Career in 2021!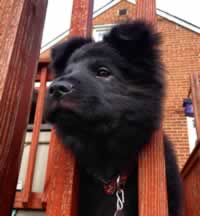 The biggest challenge for new writers is not "the writing" …
It's knowing your "next best steps" to take … like choosing among the many writing niches, knowing what skills to learn first, who to turn to when you're stuck, whether your writing is good enough, how to get paid the fastest, and more.
If you're feeling stuck and wondering what you should do next — join us for a very special LIVE edition of Circle of Success Open House this coming Tuesday at 12 Noon, Eastern Time …
Katie Yeakle and top writers will share the best and fastest paths to success for new writers … answer your "what to do next" questions live … and help you so your freelance business can thrive in 2021!
Register Here — It's FREE!
Browse Recent News
Learn the writing skills you need and build your freelance business successfully with this breakthrough new AWAI program.
Join us for this FREE webinar to explore the spectrum of writing projects you can choose from to make a great living.
A cancer diagnosis back in 2007 led Matthew to look for a plan B if he couldn't return to work. Since then, this "miracle" writer has won his battle against sickness and is working as a copywriter in the alternative-health niche. You'll enjoy this inspirational interview with video specialist Matthew Troncone.
You can take on any project, in any niche, from any clients, as a member of the Infinity Program. Here, three members share examples from their experiences.
With all the resources in the Infinity Program, you're able to achieve success as a copywriter easier and faster.
You've seen her smiling face on AWAI's Facebook Live sessions. Now here's your chance to learn more about successful copywriter Bonnie Caton. This in-house copywriter uses her writer's life to fuel her passion for travel and photography — living in exotic places like Buenos Aires and Bali for long stretches of time.
Just released, the December issue of Barefoot Writer! Our Featured Interview this month is with Rachel Mazza who writes about overcoming head trash and "thought hijacks" that steal your writing confidence away. Find out how to stay positive and move forward with a heck of a lot of writing wins.
Join us for the free Bigger, Better, FASTER live event to discover AWAI's breakthrough in copywriter education and how it can change how fast you learn to write the projects businesses need most right now.
Ann Jamieson's dream of traveling to Turkey came true when she bartered her writing for a free tour. Since then, she's been building her business within the equine, travel, and alternative-health niches. Discover how this longtime horse enthusiast has managed to turn her passions into writing gigs so she never has to "work" again.
Nick Usborne announces the 3 winners of the $200 prize from our The Writer's Life writing contest about the SpringDawn Air Purifier, and offers some valuable copywriting tips.
If you want to be a B2B copywriter, you must know how to write emails for clients
Kristen Stelzer did a surprising amount of writing as an engineer — constantly persuading politicians or stakeholders to buy into a project. She was selling without realizing it! That's why copywriting felt like such a natural switch. Today, this Maryland mom enjoys more flexibility and time for her family with a new career.
Before life as a freelance writer, Scott Jones recognized he'd been building his writing skills for years while in previous careers. Others realized his potential as well, and soon after launching his writer's life, he forged partnerships that expanded his client base. Find out how he did it, and take note of his advice on starting out.
Five writers from around the world will each receive $100 as winners of PWA's 3-Sentence Cash Writing Challenge. Roberta Anderson, Cynthia Besse, Celia Conrad, Ginika Ifeabunike, and Olivia Pipis each used this challenge to test out a new strategy for creating fresh personal bios. The strategy - designed to reduce the stress and anxiety of self-marketing - provided a framework to quickly redesign your "bio blurb" for a new audience when approaching clients, publishing articles, or updating your website.
Julia Borgini is in the process of growing a focused, poised, and powerful writing career. Long ago, she defined autonomy as her core value, and as a result, she's built a professional writing career that gives her exactly that. Enjoy her story and take note of her specific tips on running an organized business, as well as how to succeed as a freelance writer.
Brandi Chaney's story is a terrific study in the versatility of the freelance-writing world. She's worked in a variety of niches but never felt tied to any specific field, thanks to the wealth of writing opportunities in every industry. Enjoy Brandi's story …
Just released, the Octobber issue of Barefoot Writer! Our Featured Interview this month is with an extraordinary copywriter who's pinpointed one of the biggest things we all struggle with. It's hard to put yourself out there and be vulnerable and honest. Yet doing so will likely blast your writing career right out of the water.
After retiring from higher education, Holly Helscher wanted something that didn't tie her down. Writing had long been an interest, but it was when she discovered the Barefoot Writer World that something clicked. The opportunities that have unfolded ever since give this motivated writer space to live an adventurous life with gratification for doing something she enjoys.
Congratulations to Heather Murata for winning AWAI's Chatbot Spec Challenge.
Max Latimer first found copywriting while searching for a way to break free from unfulfilling jobs. He initially thought it would be a useful tool to help him create his own business… and then discovered that copywriting itself was the dream business he'd been looking for. Discover what happened after that lightbulb moment and why these days, he's excited to get out of bed in the morning…