This Week from AWAI …
Getting started as a writer? Do THIS… 👇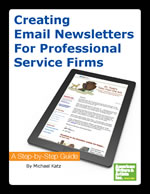 If you're an aspiring writer who wants to live the writer's life…
…today's your lucky day.
Because there's a little-known (but extremely fun and profitable) writing niche out there…
… and it's quite possibly the best way to make a consistent, predictable income as a writer...
… all while having fiercely loyal clients that pay you every month — year after year.
The crazy part is that you can easily do this... even if you've never been paid to write before!
Learn More
The #1 Key to Well-Paid Writing Could be Yours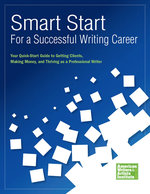 If you want to get paid really well for your writing, the key is to learn how to write persuasively.
But we know you're busy...
So we created a "career launcher" program for anyone who wants to become a highly paid, in-demand copywriter…
A short, effective, to-the-point persuasive writing package — covering everything you need to launch your career with more powerful writing…
Test-drive it risk-free right here.
Browse Recent News
Today's the last day to grab ANY of Clayton Makepeace's programs and save 70% instantly.
To celebrate Clayton Makepeace's life and legacy… and help usher in a new generation of top writers…
We're live! Join Rebecca Matter and her special expert guest from … as they reveal all the details about the #1 niche for new writers, hands down!
Answering these 8 questions will help us formulate a plan for sharing powerful money strategies used by the wealthiest freelancers we know. In exchange for your help, we'll make sure you're among the first to see these strategies – insights from money experts we're confident will be just as transformative as the writing skill you're now mastering.
From Indiana to Oregon to Rwanda, Dean Buse has followed his calling as a teacher of writing and marketing. Since taking the Accelerated Program for Six-Figure Copywriting back in the late 1990s, he's used his writing skills to help business owners add specificity and impact to their writing. Enjoy this inspirational story about the "professor of marketing" and his mission to help business owners succeed…
Get the resources and tools you need to start working as a professional writer.
From 420 submissions, Steve Slaunwhite announces the 3 winners of the $200 prize from our short-copy B2B project writing contest in The Writer's Life.
Melissa Gouty launched her copywriting career with a bang in 2019, winning three spec awards at AWAI's annual Bootcamp. Since then, she's been working hard to build up her writing portfolio and connect with more clients. For Melissa, writing isn't just a pathway to money; writing is part of who she is.
Join us for this FREE webinar to learn how you can make a great living helping companies fund the nonprofit causes they support and promote.
Thousands of videos, webinars, articles, and more are available.
Just released, the July issue of Barefoot Writer!
Sign up to get your hands on the perfect introduction into the world of professional writing. Get industry insights, writing tips, career advice, and more.
As a member, you'll enjoy professional-level resources, tools, and training you need to succeed. In order to join for a deep discount on the standard membership dues, you must sign up by June 27th.
Get practical strategies and tools for finding clients, self-marketing, and more from top copywriters and other experts.
The Barefoot Writer Club is accepting new members right now – and you can join at a deep discount for a limited time.
If you're ready to be among the first in the ENTIRE WORLD to specialize in this lucrative field, please act now before it's too late.
We're on the verge of something HUGE for writers. And right now, there's a short window of opportunity to get in early. Let me explain …
If you want to be a professional writer, check out what you get when you join the Barefoot Writer Club.
"Nano-writing" is taking the copywriting world by storm. It's why even Business Insider says: "The [nano-writing] era is here. Social networks are old-hat." And here's the really cool thing about it: "Nano-writing" is the ONLY high-paying writing project that's like texting or messaging a friend.
Eddie's story is similar to many other Barefoot Writers, where he discovered freelance writing while in need of a new career and never looked back. But what he did soon after starting is a path too many writers waver on: choosing a niche and staying the course. Not only has Eddie stayed focused on a specific niche, he now has regular clients hailing from all over the world. Read on to find out how he got there.