This Week from AWAI …
This expert wants to HIRE you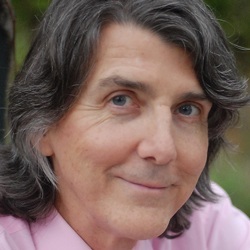 He's an award-winning writer…
And one of the best in the world at this "can't fail" writing opportunity.
He's agreed to train you.
If you impress him, he'll hire you. (Last time we did this, he hired a few lucky AWAI writers!)
Click the button below to read the exclusive invitation…
Read the invitation.
NEW MEMBER DISCOUNT: Save 67% on the "Barefoot" club that shows you how to get paid to write!
The best way to learn a language is to immerse yourself in it. The best way to become a paid writer? Immerse yourself in the world of paid writing. When you join the Barefoot Writer Club, you get immediate access to …
The secret formula for writing letters that can make you six-figures a year …
How to set up your business (all you really need is a computer and a connection to the Internet) …
How to demand — and get — top dollar for your services …
And, in short, how to take the FAST and EASY path to success as a writer.
New members: save 67% here.
Browse Recent News
SEO is more important than ever for companies doing business online. And that means opportunity for copywriters. Companies are in dire need of quality and engaging website content that people actually want to read … and boosts SEO rankings at the same time.
3 winners of the $200 prize have been chosen for The Writer's Life writing contest to rewrite the content for a website intro section.
If you're ready for an upbeat example of how to pursue life as a professional writer — and how to do it across international borders — then you'll love Jan Marie's story. Not only has she embraced writing opportunities as a way to reach out professionally and grow her existing business, she's done it in a way that brings her terrific daily satisfaction. Pay particular attention to her on-target advice for new writers.
Gloria Rand is the perfect example of a Barefoot Writer who broke through her bashfulness and went on to excel. She's since been featured in media interviews, and her blog was even named one of the top 11 SEO Copywriting blogs of 2010 by search engine marketing firm Word Stream. Read on to learn how Gloria translates benefit-rich writing into benefit-rich living.
The results are in … and while all the submissions were of high quality … there can be only one winner: Kristen Stelzer earned a $5,000 check from AWAI for her winning white paper.
Julia Borgini is in the process of growing a focused, poised, and powerful writing career. Long ago, she defined autonomy as her core value, and as a result, she's built a professional writing career that gives her exactly that. Enjoy her story and take note of her specific tips on running an organized business, as well as how to succeed as a freelance writer.
That's what Susie Kuse told us when we connected with her to find out how Barefoot Living is treating her. Like so many, she's faced everything from burnout to health challenges to the near-impossible task of juggling family life with business. And at every turn, writing was the answer. Read Susie's story for a glimpse into just how fast a writing career can help overcome obstacles.
Just released, the April issue of Barefoot Writer!
From 500 submissions, Nick Usborne announces the 3 winners of the $200 prize from our writing contest about the MyBlender Pro in The Writer's Life.
This Thursday, we're holding THE most important online event in AWAI's 23-year history.
If you could use some calm and clarity now too … as well as a great way to focus on overcoming any obstacles that may be holding you back from a more fulfilling writer's life … I hope you'll try Dr. Annette Annechild's 21-day custom meditation program created especially for writers.
By his own admission, Malcolm Smith had an uphill climb once he entered the world of copywriting. But, as he articulately points out, good writing can be learned, and the freedom it leads to is worth every ounce of persistence you put in up front. Enjoy Malcolm's uplifting story about how he made Barefoot Writing work for him, and what three things you can do today to pump up the quality of your own copy.
Professional Writers' Alliance announces a new $1,000 writing challenge.
Your very small window of opportunity to learn alongside one of the true living legends of our industry is coming to a close.
Learn everything you need to master the art and science of long-form sales letters from Sandy Franks, AWAI's Copy Chief, who has 29+ years of experience writing winning copy and training copy teams for Agora Publishing.
Join us for this FREE webinar to learn about the big variety of projects available to people who can write a simple email.
Matthew "Kaboomis" Loomis runs a thriving freelance copywriting business that includes a variety of fascinating, fast-paced projects. It was a leap he contemplated for years, and one that didn't come without a handful of reservations. Fortunately, making the leap to freelancer was the best thing he ever did. Better yet, new opportunities continue to unfold. Find out what made the difference in Matt's story …
Thirteen years ago, Kate Frank discovered copywriting … and the rest is part glowing history, part successes yet-to-be. She knew the Barefoot Writing lifestyle was for her and she's made it her own, with plans to grow and expand into speaking and workshops. Enjoy her sunny perspective on the writer's life and the passion she feels in her role as communicator.
UPDATE: COVID-19 and May's Bootcamp. You can expect business as usual here at AWAI … all online trainings will still be happening as scheduled and our outstanding Member Success team will be reachable online and by phone, as usual. We're still planning to hold Bootcamp & Job Fair, as planned May 12th through the 15th.
Brian Kurtz has been a serial direct marketer for almost 40 years, and he's never met a medium he didn't like. He's been a key business builder at Boardroom, Inc. with founder Martin Edelston, and he's worked with many of the top marketers and copywriters who've ever lived.