This Week from AWAI …
Get Paid Up to 50% MORE with This Writing Skill!
This Triple-Win Writing Opportunity Is Fast Becoming
The "New Standard" for ALL Online Writing!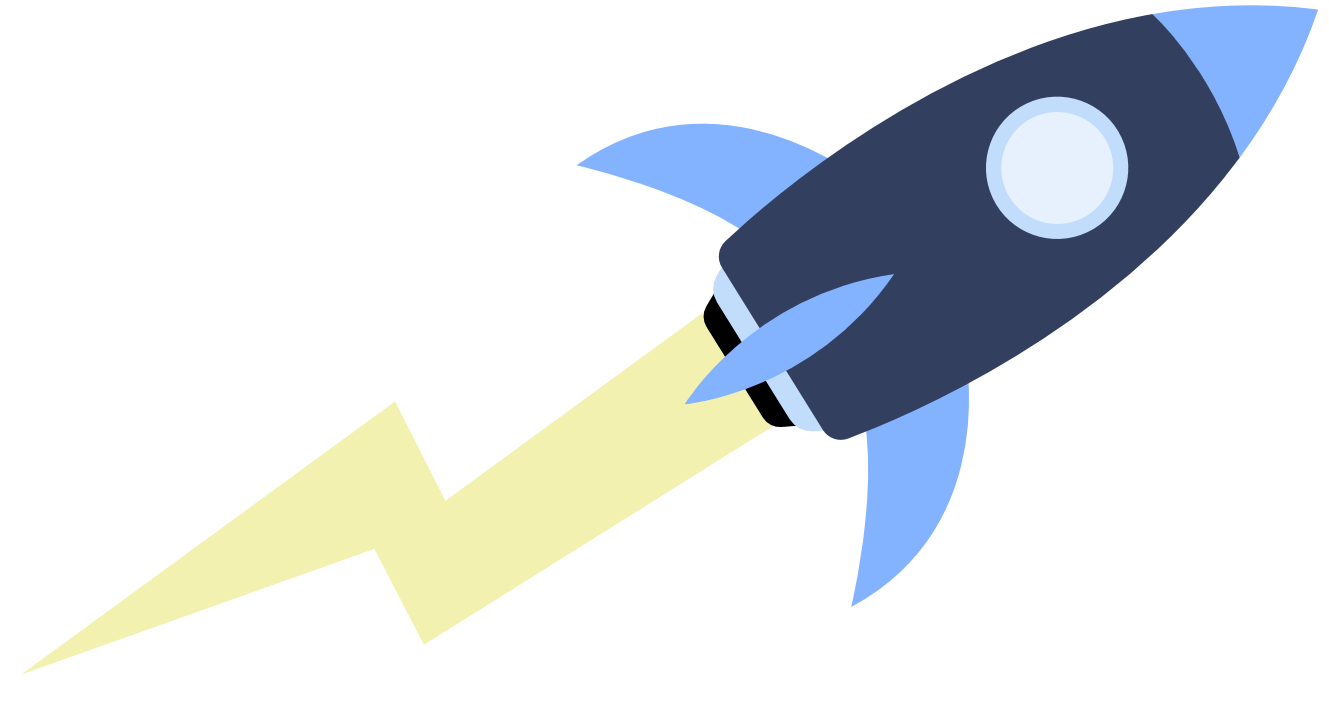 Imagine being able to wake up every single day excited about what you're going to write today …
Knowing in your heart that your writing is going to make a positive impact on someone's life …
That your words will help them achieve their goals and feel good about themselves …
And that your work is so valued by your clients, they're HAPPY to pay you up to 50% more for the projects you write!
Find out more right here.
TODAY ONLY:

Get it ALL for Just $1 Until Midnight Tonight!

Get instant access to the exclusive B2B writing community and ALL their private resources, including …
All the success roadmaps …
All the writing templates …
All the articles …
All the how-to videos …
All 150+ training webinars …
The Forum, the Job Board, the tutorials, the tools …
And much more!
All for just $1
Claim yours here before midnight.
LAST CHANCE:
Get Your First Paid Writing Client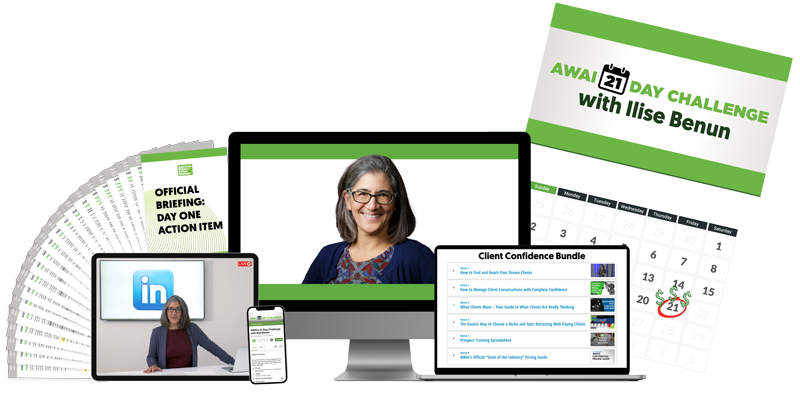 Let client-getting expert Ilise Benun take you by the hand and walk you through 21 days of SMALL, SIMPLE, and FUN steps …
And land your first client, GUARANTEED.
Enrollment closing soon — go here now!
Browse Recent News
Joel Boomer's love affair with the South American country of Colombia started back in 2015. At first, he just visited to perfect his Spanish. But then, he met his fiancée and decided it was time to put down some serious roots. For Joel, copywriting in the financial niche has been the perfect fit to support his expat lifestyle. In this interview, Joel talks about his experience working within an agency.
Pam Foster announces the winner of AWAI's $2,000 Site Content Audit Report Challenge.
UX copywriting skills open new doors for writers. UX Certification qualifies you to meet the criteria of the numerous UX writer positions open today. Learn more about the new job opportunities here.
When Susan Greene graduated from college with a BS in journalism, a career in copywriting seemed like a natural path. But actually, her passion for writing was born more than a decade earlier — starting with a simple poem sent into a comic book contest. In this interview, Susan tells the story of how one woman can go from a $3 contest prize to a lifetime of "figuring it out later" and living on her own terms.
If you're looking for an easy writing project to start with, blogging is it. Set yourself up for a predictable monthly writing income. See how to get started here…
Janet Davis's path to writing was clouded with nonbelievers… but somehow, she kept finding her way back to her first passion. Or perhaps you could say writing found her. She's now forging a path unlike any other writer's journey, which is exactly the way it should be in the world of Barefoot Writing.
If you've attended Bootcamp, you've likely seen Chris Allsop's smiling face in attendance. As one of the first in the Circle of Success, she has worked hard over the years to use every learning opportunity to its fullest. This attitude helped propel her into a hot seat with Dan Kennedy and into positions side by side with Clayton Makepeace and Marcella Allison. Check out some of Chris's story in this special "Where are they now?" edition of our Living the Writer's Life.
Join us for this FREE webinar to discover three easy yet important freelance writing projects clients need now — and how to quickly jump in.
Ben Phillips has worked with some of the top companies in the industry, and his willingness to continue building his skills has positioned him perfectly for a six-figure career. Check out some of Ben's top advice about working for agencies and using LinkedIn to find clients.
After leaving his career as a teacher, Tim Matassa jumped into his first Bootcamp ready to explore new opportunities. Now, four years after his first interview with Barefoot Writer, we catch up with Tim to learn how things have progressed. He shares what it's like to work with legendary copywriter Mark Ford, how he managed to write a direct-response letter that topped a long-running winner in number of sales made, and how he's learning to put his teaching skills to good use helping new copywriters.
Each year, Rae Brent makes it a priority to travel halfway around the world three or four times to attend marketing events in the United States. She comes all the way from Brisbane, Australia, to advance her skills and allow time to catch up with "mates in the States." This dedication is just one example of the passion Rae has for "bringing out her best" in life.
Allison Comotto was a senior college student looking for a way to make money with storytelling. Now, three years later, she is a six-figure financial copywriter with Stansberry Research and has her first $4 million promotion under her belt. Discover why she loves working in-house so much and whether financial knowledge is really necessary for writers hoping to break into the niche.
A cancer diagnosis back in 2007 led Matthew to look for a plan B if he couldn't return to work. Since then, this "miracle" writer has won his battle against sickness and is working as a copywriter in the alternative-health niche. You'll enjoy this inspirational interview with video specialist Matthew Troncone.
You've seen her smiling face on AWAI's Facebook Live sessions. Now here's your chance to learn more about successful copywriter Bonnie Caton. This in-house copywriter uses her writer's life to fuel her passion for travel and photography — living in exotic places like Buenos Aires and Bali for long stretches of time.
Just released, the December issue of Barefoot Writer! Our Featured Interview this month is with Rachel Mazza who writes about overcoming head trash and "thought hijacks" that steal your writing confidence away. Find out how to stay positive and move forward with a heck of a lot of writing wins.
Ann Jamieson's dream of traveling to Turkey came true when she bartered her writing for a free tour. Since then, she's been building her business within the equine, travel, and alternative-health niches. Discover how this longtime horse enthusiast has managed to turn her passions into writing gigs so she never has to "work" again.
If you want to be a B2B copywriter, you must know how to write emails for clients
Kristen Stelzer did a surprising amount of writing as an engineer — constantly persuading politicians or stakeholders to buy into a project. She was selling without realizing it! That's why copywriting felt like such a natural switch. Today, this Maryland mom enjoys more flexibility and time for her family with a new career.
Before life as a freelance writer, Scott Jones recognized he'd been building his writing skills for years while in previous careers. Others realized his potential as well, and soon after launching his writer's life, he forged partnerships that expanded his client base. Find out how he did it, and take note of his advice on starting out.
Five writers from around the world will each receive $100 as winners of PWA's 3-Sentence Cash Writing Challenge. Roberta Anderson, Cynthia Besse, Celia Conrad, Ginika Ifeabunike, and Olivia Pipis each used this challenge to test out a new strategy for creating fresh personal bios. The strategy - designed to reduce the stress and anxiety of self-marketing - provided a framework to quickly redesign your "bio blurb" for a new audience when approaching clients, publishing articles, or updating your website.