This Week from AWAI …
91% OFF Everything …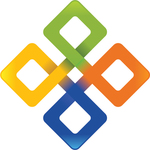 It's by far our best "value deal" of the year.
For a very limited-time, you can get every home study and business-building resource AWAI offers for as little as 9 cents on the dollar.
That includes every book, guide, resource, course, and home study program AWAI offers now or anytime in the future. (And some other cool perks as well.)
But just be warned: Only a handful of AWAI members can take advantage of this opportunity at any given time … and the price only goes up each time we offer it.
Go here to secure your access.
Test Drive AWAI's Copywriting Program for Only $49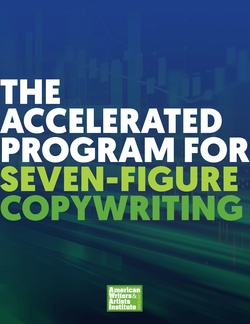 If you've ever been curious about copywriting, now is your chance to test drive our flagship program, AWAI's Accelerated Program for Six-Figure Copywriting for just $49.
When you master persuasive writing with our industry leading training, you'll be in big demand in this 2.3 trillion-dollar industry. You can make a good living, choose your own hours, and work from anywhere in the world.
But hurry, this "test-drive" will be closing soon!
Get all the details here.
Browse Recent News
Mindy explains what your self censor button is and how you can pause it so you can focus on fun and creativity.
This A-List copywriter takes you step by step how to write world-class control-busting promotions in just one week!
This unheard of new writing service can put you in high demand. Casey Demchak is sharing his field-tested strategies, tools and insights in a one-of-a-kind training program guaranteed to turn any writer – even complete beginners – into coveted masters of this lucrative writing form
This writing project is one of the fastest ways to get a "yes, you're hired" from a new client. And the best part… it can bring you in six figures with just 3 of these projects a month.
If you're new to the world of well-paid writing — or you simply want to be more successful at it — now you can follow a step-by-step tutorial that shows you the way. As a member of The Barefoot Writer Club, you now have access to a bonus called The AWAI Method for Making a Great Living as a Writer.
This Alliance is full of resources that will help you run your freelance writing business more efficiently. The key for full- and part-timers alike is to minimize the amount of time you spend on non-billable tasks and maximize your billable hours
Here's a look at the growing list of companies coming to AWAI's 2018 Job Fair to meet you!
The Agora Companies have a long history of hiring AWAI-trained writers — and they'll be widely represented at this year's Job Fair.
Many new copywriters accelerate their success and find copywriting career success by attending Bootcamp
From 600 submissions, the three winners of the $200 prize from our online ad writing contest in The Writer's Life have been chosen by Nick Usborne.
Bootcamp is sold out. So if you don't have your ticket already, the virtual version is the only way to take part.
Demand is high and growing for copywriters who know search engine optimization.
SEO is one the main ways companies market online. And copywriters who have that skill have their pick of projects.
The "pioneer of SEO copywriting," Heather Lloyd-Martin has put everything you need to launch your career as an SEO copywriter in to her SEO Copywriting Success program.
Bootcamp 2018 will be livestreamed. So, if you weren't able to get into Bootcamp before it sold out, now is your chance to join us live, from anywhere in the world, as long as you have a computer and internet
Today Jen Stevens works for herself, but she didn't always get paid to live in the Colorado Rockies and earn six-figures from an office with a mountain view. You too can live this life with more control, more flexibility, and more independence. Jen is here to tell you how
The research has already proven that SEO is here to stay and here's why investing in copywriters is worth every penny.
How did Joshua Vickery achieve copywriting success? He created copy that lead to huge results for his client.
After going through the Crash Course in B2B Content, Holly Helscher has landed a steady stream of high paying copywriting clients.
Gordon's pored over his 34 years of knowledge, experience, and expertise to help writers like you find exactly what you need when you need it. He can teach you everything you need to write great quality content for your clients.