This Week from AWAI …
The Most Recommended Path to the Writer's Life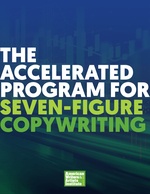 No matter what path you want to take to the writer's life, knowing how to write persuasively is at the heart of it all. AWAI's Accelerated Program for Six-Figure Copywriting gives you what you need … from learning the skills to getting great clients … and everything in between.
Join the thousands of writers who have already launched their careers with The Accelerated Program.
Special $200 savings here »
Thanks to Bootcamp, he's now closing in on $800K in copywriting income: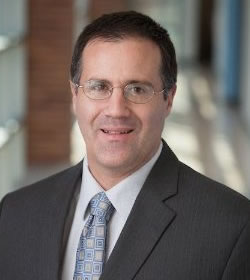 Jon put off launching his copywriting career until he attended Bootcamp. He developed a 5-step system that helped him land clients. Now his career has taken off and his income has been growing every year. You can use the same system to launch your career.
Find out more here.
Browse Recent News
With tips and tricks from veteran B2B copywriter Ed Gandia, you'll have the skills you need to land your first client.
Candice Lazar's career has been on fire recently. And her $10K Challenge means the year ahead will be even more action-packed.
Work with a Master Copywriter and learn all about good copy, marketing, and more.
Freelance writer Ted Goldwyn already had a few clients when he joined B2B Biz Launcher coaching program. But he felt as if he lacked focus and direction.
Ed Gandia, America's most sought-after B2B writing coach, is here to teach you the skills you need to land your first client.
Mindy talks about the nutty secret that writers keep, and why they shouldn't keep this secret.
After going through Circle of Success these members found their copywriting careers taking off.
The coaches and mentors in Circle of Success guide you through your copywriting training step-by-step, with plenty of one-on-one interaction.
These AWAI members have secured a chance to work in AWAI thanks to their winning spec assignments.
Veteran health and financial copywriter — and longtime AWAI member — Marcella Allison is the Copywriter of the Year.
Candice Lazar's career has been on fire recently. And her $10K Challenge means the year ahead will be even more action-packed.
Lisa Bjornstad overcame her fear of approaching clients… and landed two projects in short order
COS Member Shahin Dehastani not only found success with his membership ... he used it to start his own company! Read more about his copywriting success here.
After his consulting career stalled, Barry Wilson needed an income. He's found it through copywriting jobs.
Save over 60% on 2019's most anticipated copywriting event.
Join AWAI's Katie Yeakle and Pam Foster for this FREE webinar and discover seven traits that have pushed copywriters forward to create a successful writer's life.
Every B2B company needs writers to write short stories. These stories are in high demand, command great fees, and take little time to write!
Today is your last and final chance to sign up for Virtual Bootcamp 2018 and experience all the excitement of Bootcamp from your own home.
AWAI is hiring! We currently have a member service representative position open at our headquarters here in Delray Beach. Get more information and find out if this exciting opportunity is for you.
When it comes to freelance success, writing emails is one of the fastest ways to make money. Jay White's program Email Copy Made Easy will show you everything you need to know - He's considered the best in the industry AND his emails have even raised money to help end child starvation. Find out more about it here.