A Freelance Website Leads to
More Paying Clients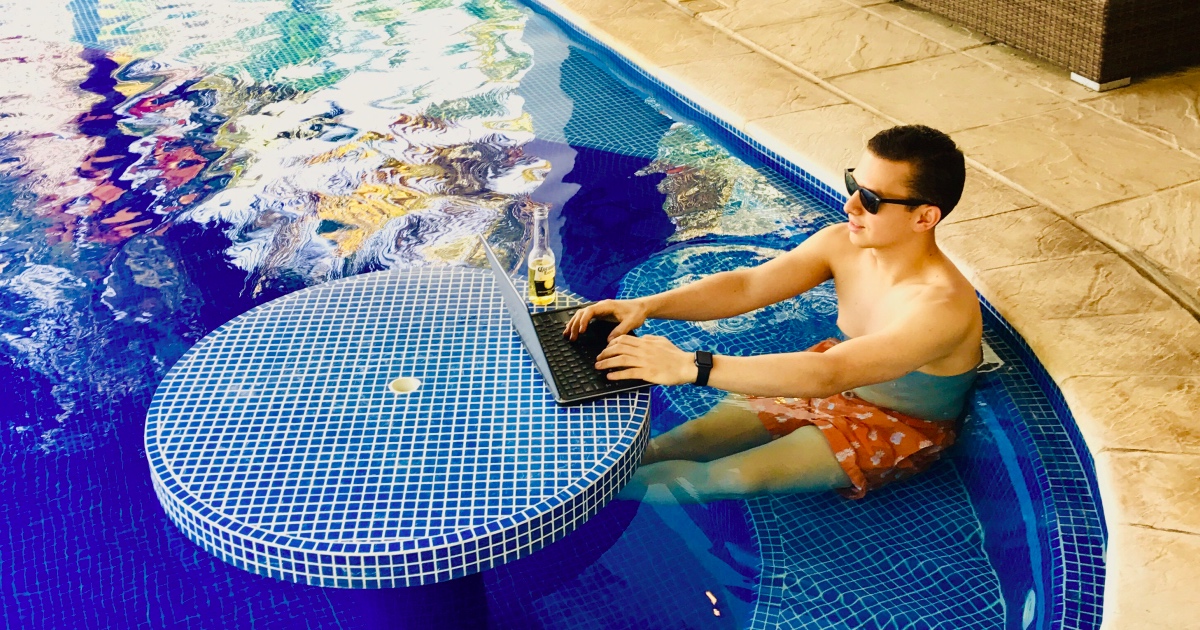 The number held steady at six a month for almost seven years.
Then in 2007, a dramatic decline occurred.
And then, it was a struggle to get two every month.
The situation was so terrible that for three weeks straight, the checking account was overdrawn.
It was the worst nightmare for River Pools and Spas. At the current pace, they were on the brink of having to shut down altogether.
So how did things get so bad?
In three words, the answer is: the Great Recession.
You see, the Virginia-based company was losing customers as a result of the financial chaos created during the 2007 Great Recession. Money was so tight back then that consumer spending, which makes up two-thirds of the U.S. economy, dropped to one of the lowest rates seen in over 29 years.
Most people curbed their regular spending habits, and put a halt on items that were considered a luxury purchase such as an in-ground swimming pool. This just happens to be the core of River Pools and Spas' business.
As the recession dragged on, the company's consumer base began to disappear. In fact, things got so bad that at one point, four customers in a row cancelled their backyard pool installations. And to make matters worse, they each asked for their $50,000 down payment to be returned.
The situation had gotten so bad, it was up to owner, Marcus Sheridan to find a solution.
The first thing he did was review the process the company used to get new customers. Most of their advertising budget was spent on radio, television, and Google Ads that were designed to get people to come into the store.
Once in the store, a salesman would take over, eventually making a sale.
One thing Marcus noticed is how little they relied on the company website to attract potential customers. So he focused his efforts on creating a better website. Not knowing much about website content, Marcus spent a lot of time reading books on the dos and don'ts of putting up a website.
But the more he read, the more questions he came up with. And he would search for answers on the internet. And it was that searching for answers online that played a key role in how he would improve the company website.
You see, Marcus figured if he was using the internet to find answers to his questions, then people who had questions about fiberglass swimming pools were doing the same thing. And not many pool companies supplied the answers. In fact, he discovered the pool industry itself wasn't making much use of internet searches.
So he wrote a bunch of articles that answered those questions and posted that content to the company's website. And all of sudden, the website was getting more and more traffic.
But there was one article that addressed a specific question that within 24 hours ranked number one in internet searches related to fiberglass pools. Even more amazing, that single article generated $1.7 million in sales. That put River Pools and Spas back on track to match their pre-recession customer numbers.
I'm going to tell you what specific question Marcus answered in his article in a moment, but first let's talk about how you can get a slew of new copywriting clients to grow your business.
By far, the easiest way to do that is having a website.
It doesn't matter what niche of the freelance writing business you're in … whether financial, health, B2B specialist, web copywriter … you need a website to compete in today's marketing world.
The truth is, if you don't have a website, you are missing out on new clients and paying projects every single day. In fact, a new report on freelancing trends released from Hubstaff confirms that showcasing your writing skills on your own website can dramatically increase the rates you earn.
Just how much are we talking here? Well, glad you asked, Dear Copywriter, because the number is bigger than you think.
The study from Hubstaff followed 17,000 freelancers and found that those who had their own websites were able to charge an average of 65% more than freelancers without one.
That's a huge difference. And on top of Hubstaff's study is another one done by RainToday, which found that 97% of clients say their decision to buy services is influenced by what they see on a website.
Think about it. Your website is THE place for potential clients to learn more about you and your writing services. It's your storefront, office, business card, brochure, and more — all in one. Plus, a website makes it easy for potential clients to contact you and hire you.
Sending clients to your website will put them at ease. They'll be able to explore your website and content at their leisure and discover that you're a true writing professional.
When you have a professional website, clients will also be able to see the quality of writing they can expect from you and that you know what you're doing … and take your career seriously.
Because of all this, they'll expect to pay you huge professional fees.
So if you've been avoiding creating a website that showcases your writing talents, now is the time to get one up. If you're not sure how to go about it, don't worry, AWAI has got you covered.
In fact, we can show you how to get your website up and running in just four days. You can learn more about the process here.
So what question did Marcus answer in his article that generated over a million dollars in sales? When shopping for a swimming pool, the first question a customer always asks is how much does it cost? But instead of providing a specific amount, in his article, Marcus explained there a ton of options available for pools and the price depends on which ones you pick. The price could range anywhere from $20,000 to $200,000 and that most of their customers end up paying between $40,000 and $80,000. That was enough of an answer to get people coming into the store to learn more about those options and ultimately buy a pool.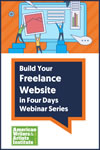 Build Your Freelance Website in Four Days
No matter what niche you're in, if you're a freelancer, you must have a website that showcases what you do. You can launch your own professional website in just 4 days. Experts show you every step. Learn More »

Published: December 2, 2019