5 Copywriting Side Hustle Ideas for a Flexible Stream of Income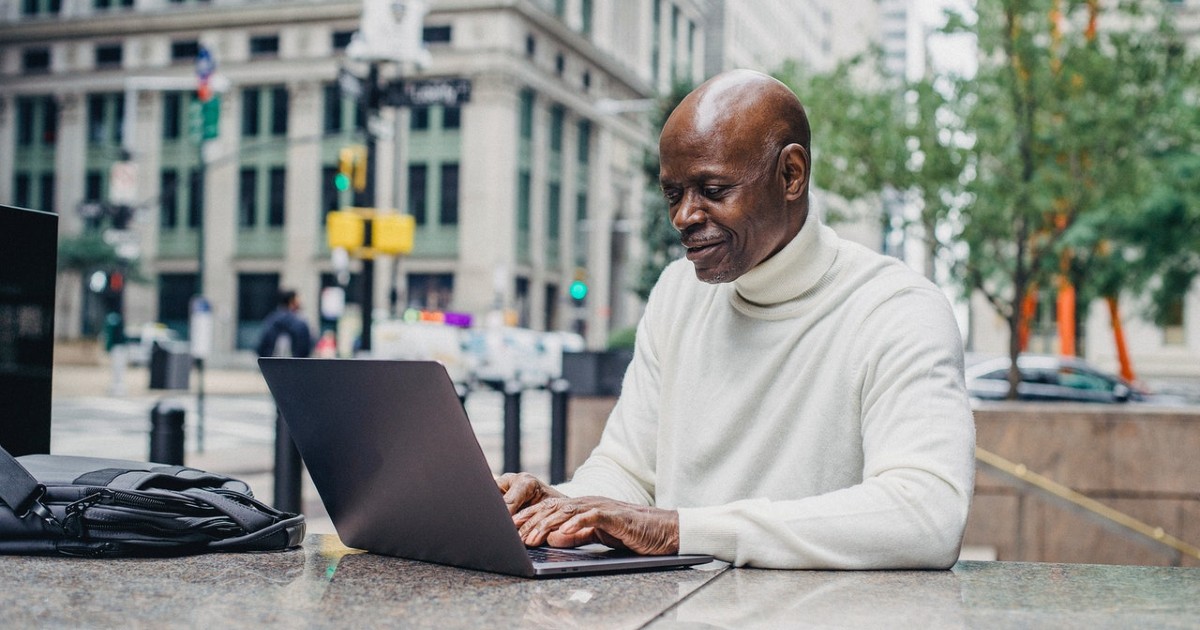 If you're thinking about launching a copywriting side hustle, you're not alone.
As many people continue to clock in from home offices, the number of Americans starting a side hustle has only increased.
But beyond the buzzword, what is a copywriting side hustle, and can you use it to land high-paying gigs? Let's take a look …
A side hustle is a service you provide in your free time to generate additional income.
Some people start a side hustle to pursue a passion. If the written word is your passion, you'll likely enjoy the creative process of copywriting.
Some plan to turn their copywriter side hustle into their main gig; they choose to keep their full-time job while building their copywriting portfolio and skillset.
Others want a side hustle for the extra cash, so they can achieve their financial goals faster — that's okay, too!
Now, maybe you're wondering: Is a copywriting side hustle right for me?
Are copywriters well-paid? I might be biased, but I think copywriting is one of the best ways to make money as a writer.
Here's the thing:
Is copywriting in demand? Yes. There will always be a need for copywriting.
Every business, across every industry, requires the right messaging to sell products and services. Every company needs captivating copy to connect with its audience and influence readers to take action.
That means there are countless copywriting jobs available.
That's where you come in. Master a few powerful, timeless writing techniques, and you'll be in high demand from companies big and small for the foreseeable future.
So, just how much can you make with a copywriting side hustle? Let's crunch some numbers.
The average copywriter in the U.S. makes around $60,000 a year. Skilled copywriters easily command six figures (and more), but let's stick with this number for easy math. If you're only working on your copywriter side hustle part-time, that equals $2,000 – $3,000 in extra income a month!
Sounds pretty great, right?
Landing these high-value clients is easier than you might think — and there are endless ways to find copywriting clients, including:
Leveraging your personal network
Updating your LinkedIn profile
Building your copywriting website
Blogging and building an email list
Okay, let's tackle one last elephant in the room before diving into the best ways to launch your copywriting side hustle:
How can I start making money as a copywriter quickly, with my already busy schedule?
If you're wondering whether it's possible to fit a money-making side hustle around your other responsibilities, the answer is yes.
If you're craving flexibility and work-life balance, like the droves of people quitting their jobs, a freelance side hustle means you're in control of the time commitment.
The key is to put a strategic framework around your potential writing projects:
Choose something you can learn quickly. Take a copywriting course to learn skills and get access to all the templates, copywriting checklists, and blueprints you'll need as you get started.
Choose projects that pay well. Focus on gigs that will pay at least $1,000. It's easier than chasing multiple smaller projects that pay less.
Choose projects you can complete in a few hours. You'll get faster with practice, but start with smaller projects you can fit into your schedule.
5 Copywriting Side Hustle Projects to Jump-Start Your Income
Let's explore five copywriting projects you can tackle at night, on weekends, or anytime you can fit them in. Choose one to tackle first and watch your copywriter side hustle take off.
Side Hustle Project #1: Email Writing
A quick look at your inbox will turn up dozens, if not hundreds, of examples of email writing. This means there's a lot of opportunity for email copywriters. Best of all, effective email writing isn't hard to learn, and some people even pick it up in one weekend!
Rates typically start at $250 per email. Once you get the hang of it, you can write one or two emails in an hour. And, because businesses often send a series of emails, the fees can add up quickly!
To get started, check out our course on copywriting for email marketing.
Side Hustle Project #2: Site Audits
Businesses are happy to pay $1,000-$2,500 for the opportunity to improve their websites. Site audits do exactly that by providing a "diagnostic checkup" to find common website problems.
It's a step-by-step process that provides plenty of insight and opportunities for improvement. You simply follow a blueprint and write up your recommendations to improve the client's website (including screenshots.)
Another benefit of Site Audits? You become the go-to person to implement the necessary website improvements, which means additional income.
Our course on auditing site content will teach you everything you need to know to perform a thorough audit of a website's content – and how to pitch your services.
Side Hustle Project #3: Case Studies
Case studies describe how a company or organization solved a particular challenge, including the results they generated for their clients. In other words, case studies are a "before-and-after" story.
Generally around 800-1,200 words, case studies only take 5-8 hours to write, so you can easily fit the project into a weekend. The typical fee is $1,250-$2,000, which works out to about $200 to $300 per hour.
Best of all, clients need case studies throughout the year, so it becomes a steady stream of work for your copywriter side hustle. AWAI has paid a case study writer to craft over 40 in the last year alone! You can see them here.
With the rapid growth of B2B content marketing, the demand for case studies has never been higher. Check out our course to learn all about writing effective case studies.
Side Hustle Project #4: Email Newsletters
Businesses use email marketing newsletters to attract new customers and retain existing ones. Attorneys, accountants, doctors — all industries benefit from email newsletters.
Now, newsletters are different from the other emails I mentioned; they're usually longer and more formal. Think 1,500 words rather than 300-500.
The fees are around $800-1500 per issue, depending on the length, industry, and complexity. Once a business begins sending newsletters, their clients expect to receive issues — which means you get a consistent income as an email copywriter.
Learn how to start an email newsletter side hustle with our email newsletter copywriting course.
Side Hustle Project #5: Video Scripts
Video is a hot trend — and it's not limited to the consumer market. From testimonials to webinars, B2B companies are ramping up their video usage. And that spells opportunity for you because every effective video has a purpose. In other words, it has a script.
Fees can range from $200-$300 per scripted minute, and it's not uncommon to charge a $500 minimum (even if the video is a minute or less). This means a 5-minute video can command a $1,500 fee.
Learn how to get started with our Video Sales Letter Course.
Each of these copywriting side hustle projects can help you reach your financial goals fast. You can complete any of these copywriting side hustles within a few hours, even if you fit them in around your other obligations.
Ready to Launch a Copywriting Side Hustle?
These projects don't take years to master. So, choose one to start with, invest in proven copywriting skills, and launch the lucrative copywriter side hustle of your dreams.
Looking to learn copywriting? Start with the fundamentals first. The AWAI Method™ for Becoming a Skilled, In-Demand Copywriter™ will give you a solid foundation so you can start generating a flexible stream of income through copywriting.

The AWAI Method™ for Becoming a Skilled, In-Demand Copywriter
The AWAI Method™ combines the most up-to-date strategies, insights, and teaching methods with the tried-and-true copywriting fundamentals so you can take on ANY project — not just sales letters. Learn More »

Published: January 11, 2022