5 Insider Tips to Learn Copywriting and Become an In-Demand Expert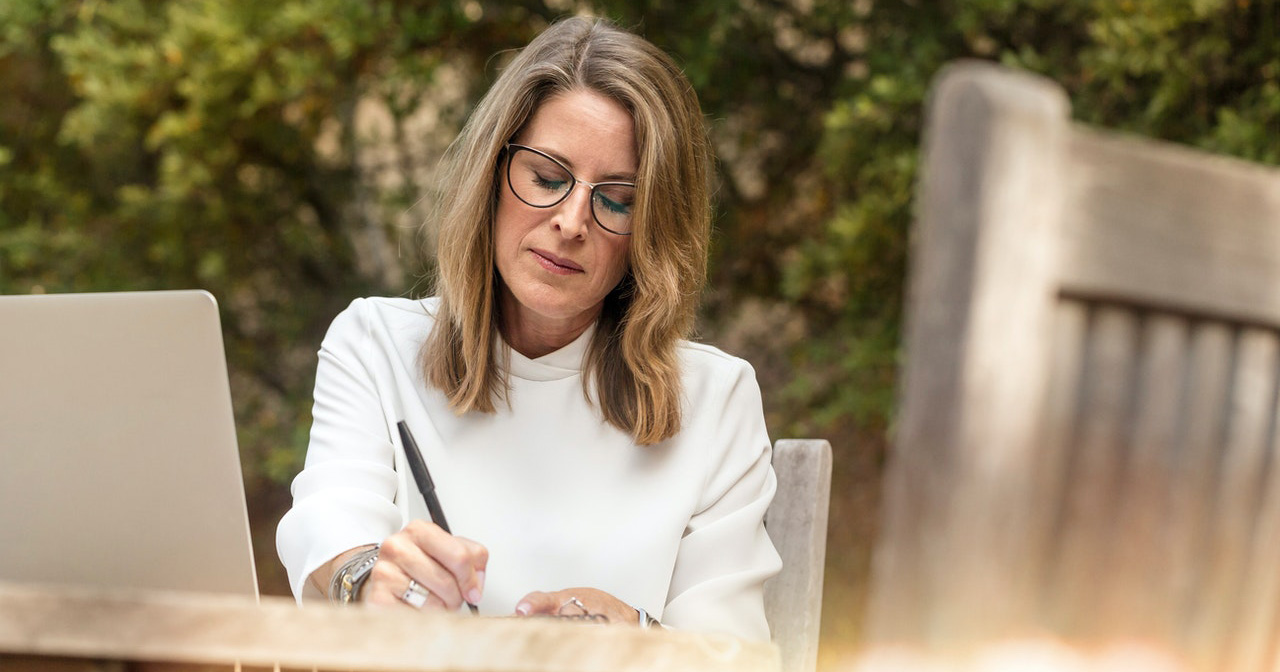 More people than ever are doing business online — which means they need more help than ever getting their messages noticed.
That's where freelance copywriters come in. They're the writing pros who help companies attract and keep new customers.
If you learn how to become a copywriter, you can join them! You'll have the skills to meet a surging demand for digital marketing content.
You won't be alone. Our community is full of success stories of people who learned copywriting, shifted careers, and started earning more than they ever did in their old 9–5 jobs … with the added perks of flexibility and working from wherever they want.
In this article, you'll learn exactly what copywriting is, the types of copywriting you can specialize in, and the steps that successful copywriters take to become highly paid professionals.
Let's get to it!
What Is Copywriting?
To learn to be a copywriter, you need to know what copywriting is.
Copywriting is the process of writing content for marketing and promotional materials that persuades people to take action.
You can find examples of it everywhere. Looked at your inbox today? Watched a commercial? Listened to an ad on the radio?
All those emails … webpages … videos … and ads were written by copywriters.
Copywriting is all around you … That means there are many different types. So, once you figure out where your interest lies, you can focus on the kind of copywriting that aligns best with your skills, knowledge, and experience.
Types of Copywriting
We don't want to overwhelm you with all the types of copywriting … but there are dozens of project types for copywriters. Here are just a few:
Webpages
Catalogs
Sales letters
And, you can make money copywriting no matter what you're experienced in or where your interests lie. You can choose from a wide variety of copywriting niches and specialties, like B2B, fashion, finance, self-improvement, sports, health, and pets.
Ready to find out how to learn copywriting?
Let's dig in!
How to Learn Copywriting: 5 Insider Tips
1. Master the Art of Persuasive Writing
If you want to make money as a copywriter, it's essential you learn how to write the copy and content companies need.
Copywriting has a specific goal. Whether in the form of an email, sales page, brochure, ad, or something else, your copy should persuade readers to take an action.
Study the way blogs, sales letters, and pieces of direct-response copy are written and formatted. Review emails, brochures, and posts that appeal to you. Figure out what
caught your attention,
resonated with you, and
made you take an action.
Writers who create copy that engages their readers rely on a few fundamental skills and copywriting techniques. And once you know what they are, you'll start noticing them everywhere.
And the good news is … they're easy to learn! The AWAI Method™ is the gold standard for becoming a skilled, in-demand copywriter. Our courses fast-track your learning with professional feedback and hands-on experience!
2. Learn the Ropes of Digital Marketing
Digital marketing is any marketing done online. Think of digital marketing as any form of marketing on the internet. This means there's a lot of opportunity for you.
You can check out our Digital Copywriter's Handbook to learn more, but we've compiled a short list below of some of the most common types of digital copywriting clients ask for.
Landing Pages
A landing page is the webpage a reader "lands on" after he or she clicks on a link in an ad or an email.
And landing page copy is written with a clear message to attract and convert readers.
Grab the reader's attention with a headline that piques their interest.
What's the problem they have?
How will your business solve the problem?
What makes your business credible for solving this problem?
Here's an example of landing page content format:
Headline: Are you struggling to create content for your website?
Subhead: Here's why businesses are hiring copywriters.
Body copy:Build credibility by sharing reasons businesses hire copywriters and how to hire a writer. Explain how hiring the right person will save time, communicate the brand message, and drive visitors to take the desired action. Be concise!
Call to action: Download our guide today!
Marketers call it conversion copywriting. If you can learn and execute copy that converts, you'll be well on your way to a successful copywriting career.
Sales Letters
Copy for sales letters and promotions are also conversion-based. That means using emotional trigger words and calls to action to get readers to engage with your message.
Join us for the grand opening!
Limited seating available!
THIS SATURDAY ONLY!
The key to writing effective sales and promotions copy is identifying a problem and providing a clear solution. There's urgency and specificity to the request. Understand what the customer needs, tell them the solution you're selling, and provide a call to action that solves their problem.
If you sell drills, you're really selling a solution to people who need to make a hole in their wall.
Using this specific style of language, the reader knows exactly what's happening, what to expect, and when to take action.
Email
Email copywriting is fun and easy to write … not to mention you'll be in demand when you have that skill.
Create a template that you can use for each of your clients. This makes the process more efficient, meaning you can write and earn more!
Email copywriting clients often have campaigns that require several emails, so the writing and earning potential is excellent.
And since emails are typically a few hundred words in length, it means you have the potential to write a significant amount of content for many clients … and earn a lot.
Social Media
Social media copywriting could be the perfect job for you if you love diving in with a brand and telling stories.
You can specialize in writing for one of the many social media channels, such as Twitter, Facebook, or Instagram, or niche down and create content for one or two industries. You can also learn to create copy across all channels as a way to build your copywriting skills.
Informational Videos
Social media platforms that focus exclusively on videos continue to grow in popularity for both people and brands.
To write a video script that hooks viewers, identify the target audience and then create specific content for them.
If you're writing for educational videos, find out the students' grade level to ensure your vocabulary is at the right level.
Ask the client if they'd like an outline with notes or a full script, as well as how many people will be speaking. This information will help guide you when you draft the script.
Study videos similar to the ones you want to write so you know what's trending and can adapt your scripts to attract the right audience.
Blogging
If you're more interested in crafting longer-form content, blog writing might be the perfect fit for you!
The goal of blogging is to connect the target audience to the brand by creating content that informs, educates, and engages readers about the client's brand.
Blog posts range in length and may be posted one to two times a week, one to two times a month, or somewhere in between.
This is where having experience with or extensive knowledge of specific areas will help put you ahead of the competition.
As a blog writer, your job is to get to know your client and their target audience. Once you have a handle on what you'll be writing about, you can create content that positions your client as an expert in their field by
identifying customer pain points and providing solutions for them,
answering commonly asked questions about their business clearly and concisely, and
highlighting the benefits or advantages of a new product or service.
Blogging is an excellent opportunity if you like writing longer content and researching. It's also a great portfolio addition.
3. Keep Up to Date with the Latest Copywriting Trends
The best copywriters keep up with new trends, shifts in the industry, and changing client needs.
Reading and research are essential steps to becoming a successful writer and one of the easiest ways to learn copywriting.
Copywriters educate themselves continually. They want to know if there's an opportunity to transfer their skills and experience to other areas to broaden their choice of jobs.
The way people absorb information is constantly evolving, and so should your copywriting.
4. Find Ways to Refine Your Process
To maximize your earning potential, you need to continually refine your process. Using article writing templates and outlines, and bookmarking the sites you often use for research are great ways to increase the time you spend writing and, in turn, increase the amount you earn.
You'll find that modifying your methods based on the types of copywriting you specialize in will help streamline the process and allow you to work smarter not harder.
Experiment to see what times of day you're most effective as a writer. Once you know your peak creative hours, set your schedule around them.
Another tip is to start by writing sections that flow more easily for you. Perhaps you're great at intros or fantastic at summaries. No matter where you start, once the words start flowing, you're on the right path.
Once you finish your first draft, step away. You can put your article aside for a few hours or a day or two. When your mind is rested and fresh, return to the draft, read through it, and make any needed edits to tone of voice, structure, and awkward phrasing.
Then, read it again and check the spelling and grammar.
When you feel it's ready, review the client checklist once more to ensure you've met all the requirements. Then, send it to your client.
The more you write, the more you can find ways to refine your process and increase the quality of your content.
5. Build a Portfolio of Your Best Work
Now that we've covered how to learn copywriting, the next step is building your copywriter portfolio.
Since most potential clients ask for examples of prior work, you're probably wondering how to apply for jobs if you don't have any samples to provide them.
The purpose of a portfolio is to illustrate your writing skills to prospective clients. As long as what you put in it is related to writing, those skills are what matter most.
You can put together items you've written for your blog, proposals, social media posts, and self-published e-books. You can even take existing website copy or ads and improve them, as long as you have permission.
Clients usually request two to three examples, so it's important to ensure the examples you submit align with what the client is looking for.
When you complete a job, make sure to add it to your portfolio. As you gain more experience, your confidence will increase — and so will your list of copywriting clients!
Everything you need to kick-start your freelance copywriting career is in The AWAI Method™. You'll learn insider tips from copywriting experts on how to become a skilled, in-demand copywriter.
By following our proven methods, you'll learn to be a copywriter in no time! Now is the time to learn how to write copy and live the writer's life you want!

The AWAI Method™ for Becoming a Skilled, In-Demand Copywriter
The AWAI Method™ combines the most up-to-date strategies, insights, and teaching methods with the tried-and-true copywriting fundamentals so you can take on ANY project — not just sales letters. Learn More »

Published: July 20, 2022