Starting a Writing Career in a Recession: AWAI Is in the News!

Inflation …
Economic downturn …
It's all over the news.
And, according to CNBC, the vast majority of Americans (70%!) believe that a recession is right around the corner.
Is that a sign to hold off on pursuing a freelance writing career?
Just the opposite …
Watch this recent news story about AWAI success Sean McCool — who got his start during the Great Recession — and is still going strong!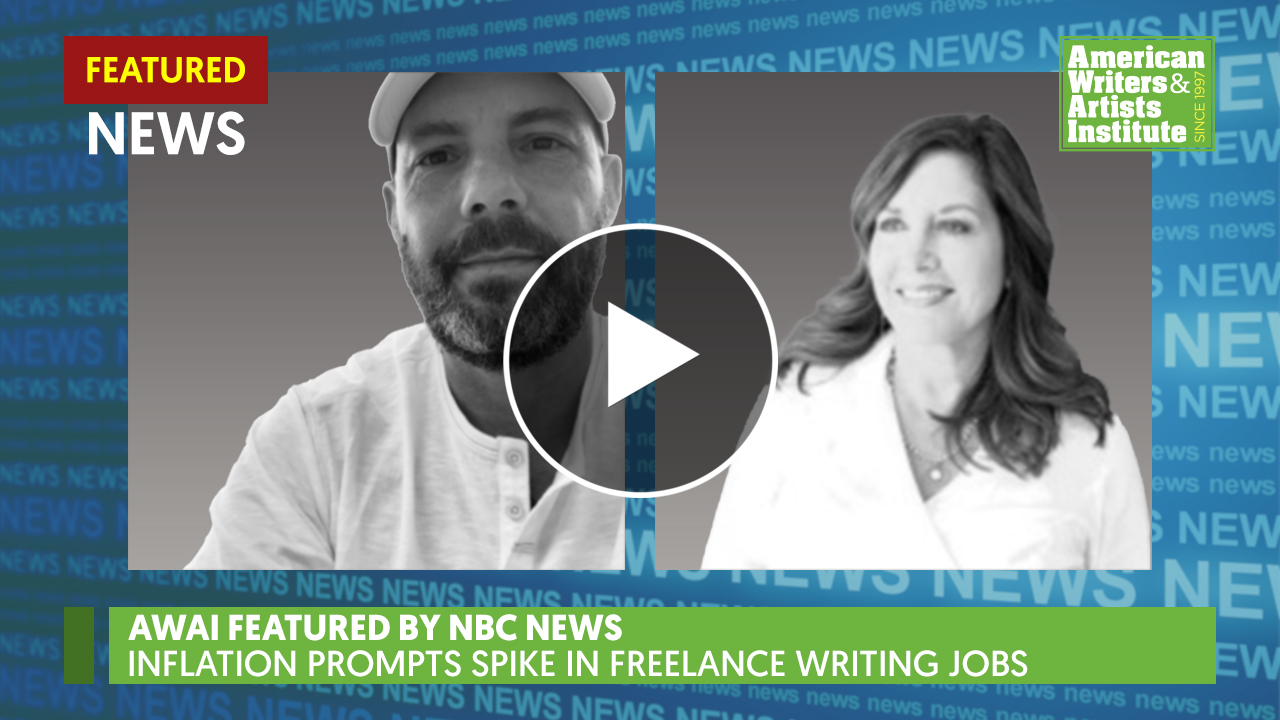 "I have no concerns when it comes to this upcoming recession if it happens or doesn't," he told the reporters.
And for good reason …
Not only is copywriting a recession-proof career, but it also gives you more control over your income.
Many of our most successful members started their writing businesses after losing their jobs in 2008 -2009. (You can read some of their stories here, here, and here.)
Of course, necessity is a strong motivator …
When you lose your job, and no one else is hiring … you hustle.
And that's what these folks did too.
But in times of uncertainty, it can be tempting to dig in your heels and stay right where you are.
That uncertainty becomes a limiting belief that keeps you from moving forward.
When, really, economic downturn spells extra opportunity for writers.
Because, although some companies may be thinning out their salaried employees …
They still need writing to survive!
And who will they turn to?
Freelancers.
According to a recent article on Forbes.com, "Freelancers are often more appealing to employers during a recession."
Which means that right now is not a time to sit back and "see what happens."
This is your chance to get ahead and establish yourself as a well-paid writer.
If you feel a little resistance in your mind when you read those words …
Check out this powerful article from Sean McCool (the guy in the news story) on how your limiting beliefs can hold you back …
And what to do about it.
We ran this article a few years ago, and it's especially relevant right now.
Follow Sean's lead, and you can build the writing career — and the life — that you've wanted all along.
There's no better time to get started than right now. And the best place to do that is at our Copywriting Success & Getting Clients Bootcamp – coming up this October 3-6, 2022! Go here for details.

The AWAI Method™ for Becoming a Skilled, In-Demand Copywriter
The AWAI Method™ combines the most up-to-date strategies, insights, and teaching methods with the tried-and-true copywriting fundamentals so you can take on ANY project — not just sales letters. Learn More »

Published: July 28, 2022