How This Freelance Writer Bounced Back When the Pandemic Nearly Wiped Her Out …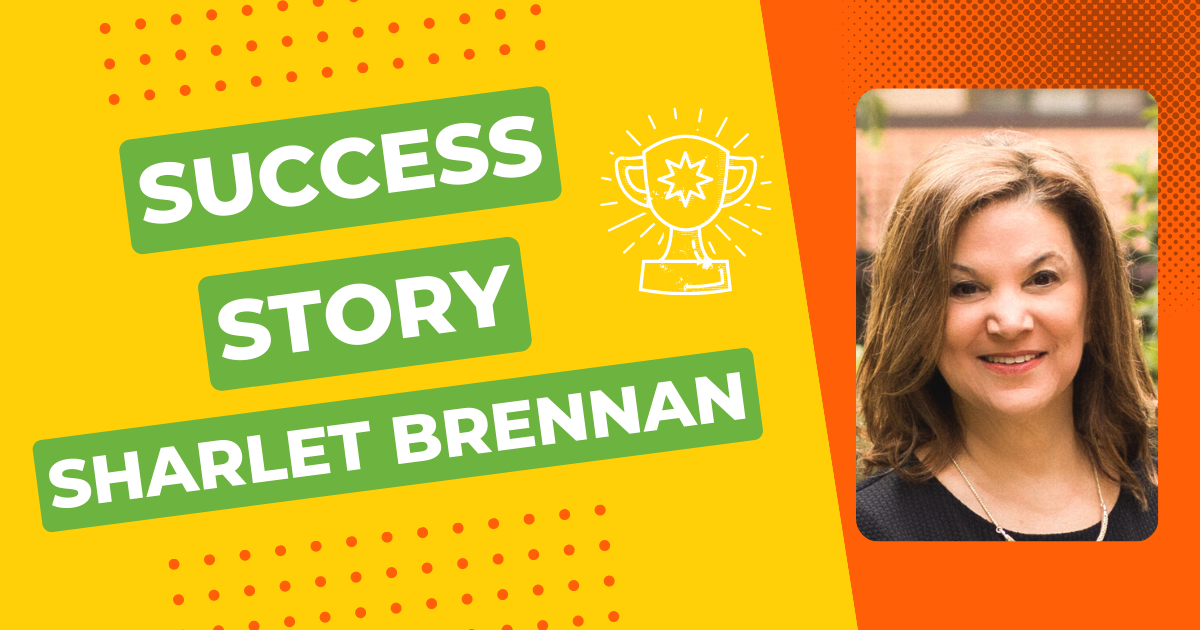 Freelance writer Sharlet Brennan has figured out how to recover from the pandemic shift that brought her career to a standstill.
She had landed her first client in 2016 through a referral from a family member. Her first assignment for them was a white paper. Afterwards, they put her on a retainer to write white papers, e-books, articles, press releases, case studies, and messaging platforms.
Sharlet told us, "I joined AWAI's Circle of Success to get writing resources and best practices for these projects. I said YES! to every new project and was enjoying a thriving career."
Her first client referred her to friends and colleagues at other companies … and in 2019, she was riding high with four clients: one on retainer, and the others coming back to her with more projects again and again. Read Sharlet's AWAI Case Study here.
However, the pandemic posed tremendous challenges for Sharlet's career as a communications strategist and SEO content writer for travel- and event-related companies.
"In early 2020, meeting bans and travel restrictions brought these industries to a standstill. The three markets I was working for had vanished. To make matters worse, I had focused entirely on my clients' businesses without taking the time to figure out my own marketing plan."
Once again, AWAI provided a solution, this time in the form of Ilise Benun's GRO Business Incubator.
"Under the mentorship of Ilise and her band of experts, I gained valuable business-building skills. I also found Accountability Partners, who gave each other feedback and support to overcome hurdles. During my time in GRO, I landed outstanding new clients and rebuilt my business on a firmer footing, using strategies I learned through the program. Here's a summary of what I did to rebuild my business and land new clients using best practices from AWAI GRO:
Improved my networking skills. I became active in the local chapter of Meeting Professionals International, a leading trade association in my niche. I volunteer on committees, attend chapter meetings, and connect people who share interests. Now, networking is my favorite way to grow my business and get to know great people.
Leveled up my approach to new business. Previously, I had worked at big marketing agencies. My approach to new business was unwieldy for a solopreneur. GRO gave me new blueprints for qualifying prospects and writing and presenting proposals. Using strategies I learned through this program, my success rate on new business wins has more than doubled.
Learned valuable negotiation skills. In a challenging economy, companies look for ways to stretch their budgets. But that doesn't change the value you bring to the table. It pays to have the money conversation up-front. And to renegotiate fees as your deliverables and their value change.
Found accountability and support. I teamed up with Accountability Partners in the early days of GRO. Today, I continue to meet weekly with my APs (Awesome People). Oh, such generous people! We share support, ideas, recommendations, and laughs to keep our businesses moving forward and enjoy the ride."
What's your advice for people looking to become a freelance writer, but worried about global changes (such as the economic uncertainty)?
"First, trust the process. Copy and content writing are learnable skills and always in demand. If you have an affinity for writing and follow formulas from the masters, you'll do very well.
Also, tell everyone. Share news of your business with family, friends, and colleagues. People do business with others they know, like, and trust. Many new writers get their first clients through referrals from people they already know.
Finally, capitalize on the silver lining. In an economic downturn, many companies need help to achieve the same marketing goals as always but with a smaller in-house team. They welcome trained freelance writers and consultants who provide valuable, ongoing support on an as-needed basis."
If you'd like to carve out a freelance writing career and control your future, no matter what happens — check out AWAI's program catalog to get started.

The AWAI Method™ for Becoming a Skilled, In-Demand Copywriter
The AWAI Method™ combines the most up-to-date strategies, insights, and teaching methods with the tried-and-true copywriting fundamentals so you can take on ANY project — not just sales letters. Learn More »

Published: April 21, 2023