The Top 10 Digital Copywriting Opportunities Freelance Writers Need to Know About
It's no secret that an ever-increasing amount of business is being done online.
Companies all over the globe are scrambling to reach buyers in a crowded digital market — and they need writers like you to help them do it.
That's why digital copywriting opportunities have grown enormously over the last decade — and downright exploded in the last two years.
But with so many choices in clients, niches, and project types — where's the best place for a writer to start?
In this article and the accompanying video, we reveal the best path into this enormous opportunity — including 10 of the most in-demand digital copywriting projects, and practical tips for getting started and maximizing your income as a digital copywriter.
What Is Digital Copywriting?
Digital copywriting is the creation of persuasive and educational content that businesses use in different online marketing channels.
You're likely already familiar with most of these channels.
When you search for something online … all the website descriptions that come up on a search results page need to be written by someone.
If you see an ad in your Facebook feed … that was also written by a digital copywriter.
And if you click on the ad, it takes you to a web page that, once again, needed to be created by a copywriter.
Can you see the pattern here?
Nearly everything you encounter online needs some form of text or copy. And creating all that copy is what's known as digital copywriting.
Is There a Demand for Digital Copywriting?
The digital copywriting industry is growing at an unprecedented rate.
In 2021, approximately $521 billion was spent on digital marketing globally. This is expected to reach $876 billion by 2026, as shown in Statista's chart below: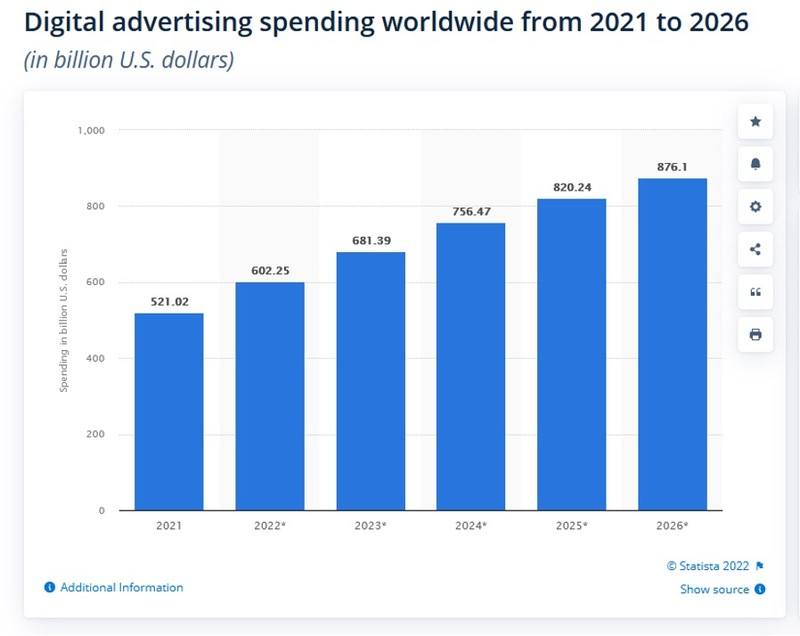 That means spending on digital marketing will nearly double in the next few years — with a good portion of that money going to digital copywriters. And with the ongoing growth of digital marketing, the demand for skilled digital copywriters will no doubt grow as well.
Another benefit of becoming a digital copywriter is that your job description can be tailored to suit your needs. Some writers work as full-time, permanent staff for larger companies. Whereas, others work on a freelance basis with a range of small or large businesses and organizations.
So, don't assume you need to fit in a certain type of box to work as a digital copywriter. Many different work situations are possible.
In fact, a recent survey by Semrush found that around 50% of companies outsource the creation of digital content. And 47% of those companies preferred independent freelance writers over marketing agencies or other providers.
The digital copywriting industry is constantly growing and changing, which creates nearly endless possibilities for writers who want to work in this field.
Top 10 Digital Copywriting Projects You Can Start NOW!
Digital copywriting includes a tremendous variety of different writing projects. As a digital copywriter, you can choose to specialize in writing only shorter pieces, such as emails, or longer pieces, like e-books. Or you can do a mix of both.
To help you decide which one might be best for you, we've rounded up the top 10 most in-demand digital copywriting projects.
1. Sales Pages and Landing Pages
If you have an interest or background in writing sales copy, there are ample opportunities to use your skills online.
Digital sales pages follow a similar format to printed sales letters. They can range in length from short-form to long-form, depending on the company and the purpose of the page.
Landing pages are web pages a visitor lands on, typically after clicking on a link. A landing page can be a longer sales page, but it can also be a shorter page with the purpose of collecting the visitor's email address, such as this example from Lending Club: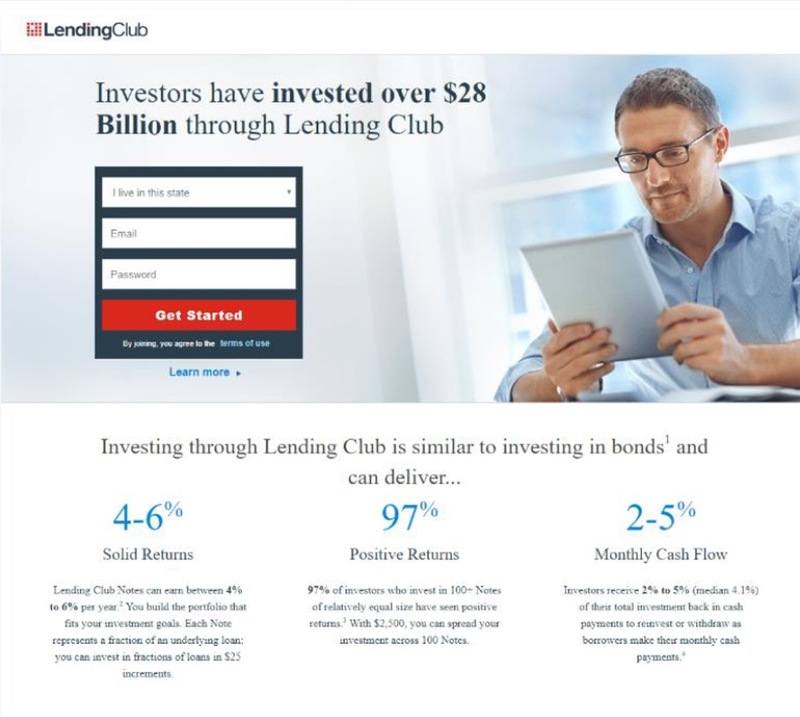 You can see this landing page includes some sales copy that highlights the benefits of investing through the club. But the page is quite short and focuses on encouraging the visitor to provide their email address to get started.
There are potentially thousands of pages like this posted every week by companies in nearly every industry imaginable.
Needless to say, both long and short sales pages and landing pages directly affect a company's final profits. This is why companies are willing to pay a premium for writers who can produce effective sales copy.
2. Homepages
The homepage of a website acts as the main hub for the site. It needs to clearly express what the website is about and how it can benefit the reader, as well as how to navigate the site.
The website Raising-Rabbits.com has a good example of a clear and helpful homepage: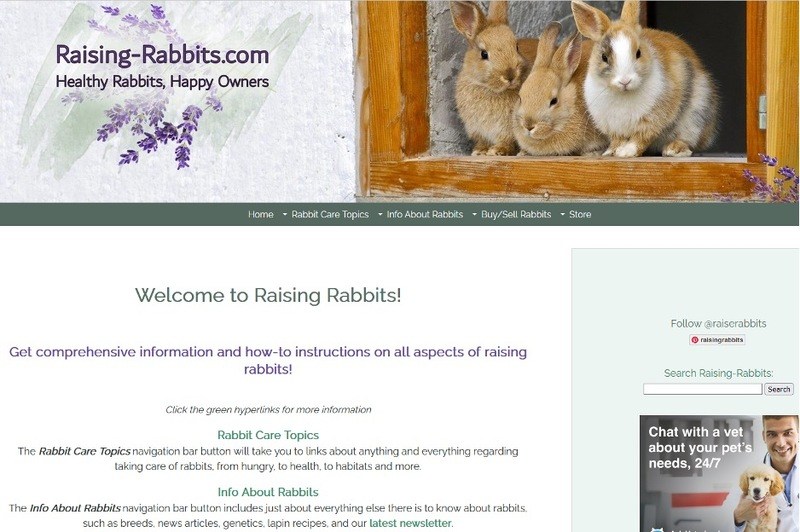 Anyone who arrives on this homepage will immediately know what the site is about and if they want to read more. The navigation is also simple and clearly displayed.
Some copywriters specialize exclusively in writing homepages because they're so important to the success of a website.
If the homepage can speak directly to a website visitor and draw them in, it becomes a valuable asset to the company. And writers who can create magnetic homepages are equally as valuable.
3. Content Pages
Content pages refer to informational or editorial pages on a website, as opposed to sales pages. These would be pages that contain articles, product reviews, buyer's guides, Q&As, or other helpful information.
For example, this is a "how-to" article from the website Incredible Mushrooms: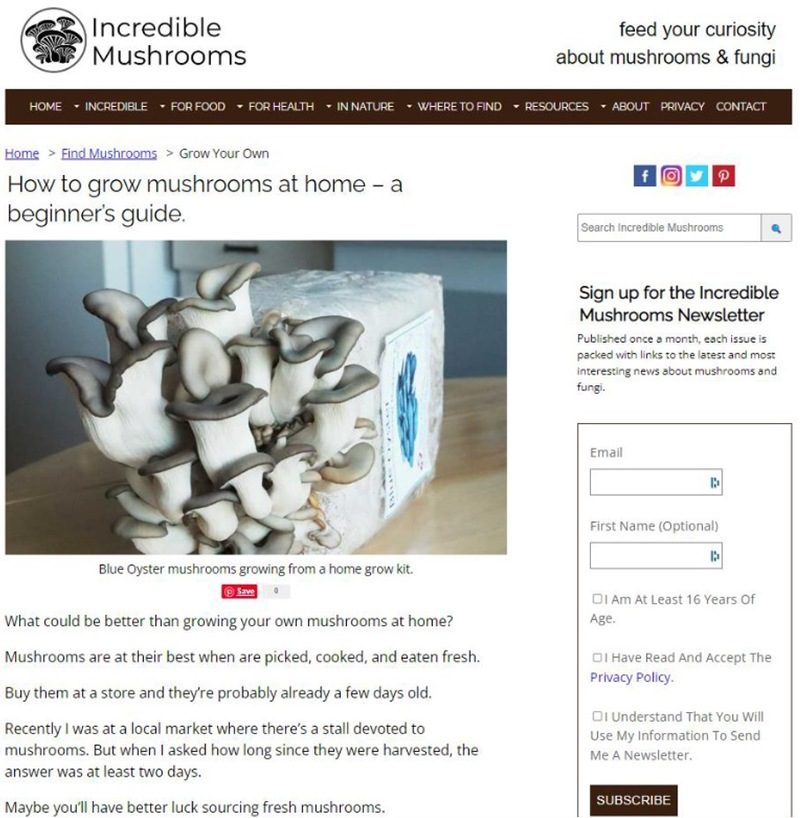 Many companies publish new content daily (or multiple times per day), which creates a huge opportunity for writers.
As a freelance content writer, each of your clients may want you to write a number of content pieces every single week. This means you'll only need a handful of clients to have full-time, ongoing writing work.
If you prefer writing in a more editorial style, rather than crafting sales copy, content writing might be perfect for you. It's also best to look for content writing projects on topics you're naturally interested in. You'll enjoy these projects more, and your enthusiasm will show in your writing.
4. Blog Posts
A blog post is similar to an article, but blog posts tend to be published more frequently and discuss more timely or immediate topics. Whereas, articles are typically stand-alone pieces on "evergreen" topics that stay relevant for longer periods.
Their key similarity is that blog posts and articles are both written in an editorial style and are meant to be informative, rather than sales-focused.
This is an example of a blog post from Eurogamer.net: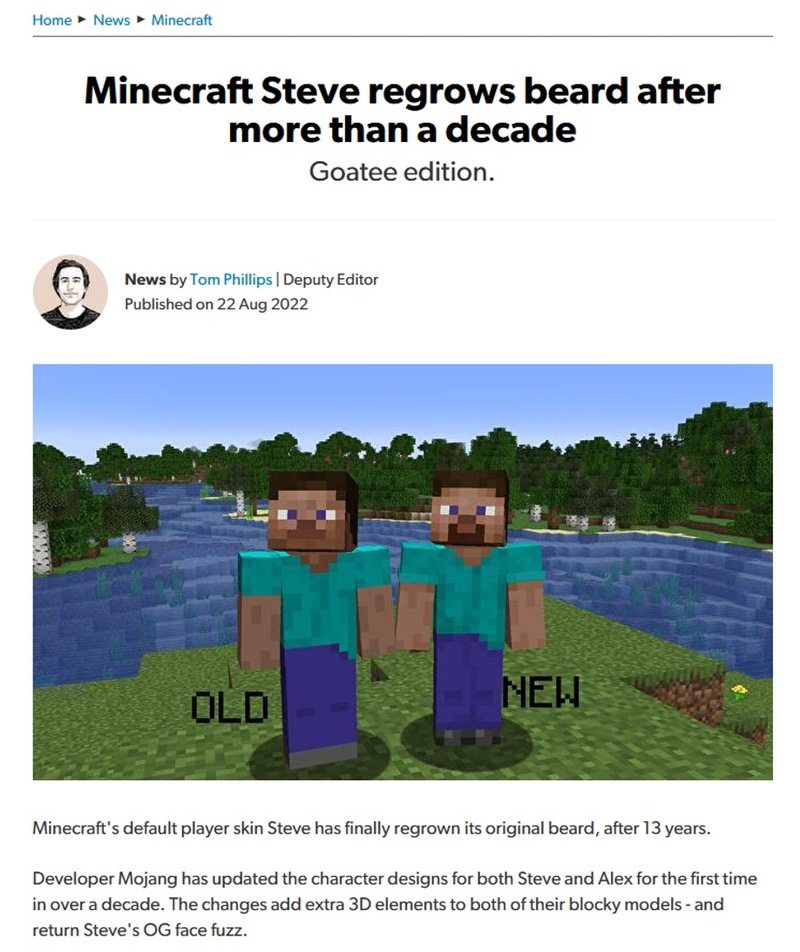 Eurogamer's post covers a timely piece of news that's very specific for their readers — video game enthusiasts. And like many popular blogs, Eurogamer publishes multiple blog posts per day on a variety of topics relevant to their audience.
They do this for a reason. Research has found that blogs with more content and who post more frequently, in fact, receive more traffic. Consistently posting three or more times per week leads to a significant increase in visitor traffic because an active website gets noticed by search engines more consistently than websites who post less often.
As a writer, this is all fabulous news. Blog posts are extremely valuable for a company because they bring visitors to their site, which means more potential customers.
This also means that skilled blog writers are in high demand — and when you find a blogging client, there's a good chance you'll be working with them for years to come.
If you're interested in learning more about blogging, check out our free resource How to Make Money Blogging: A Beginner's Guide.
5. Emails
Another great ongoing project you can establish with a client is writing emails.
Similar to blog posts, a company that actively uses email marketing will potentially be sending out multiple emails per week, or even per day. And each of those emails needs to be written individually, which can be an excellent source of consistent and predictable writing work.
Companies need writers who know how to write emails that get opened, read, and prompt the reader to take some form of action. And they're willing to invest in professional email writing services because email can have such an impact on their bottom line.
According to Oberlo, for every dollar spent on email marketing, a company receives $42 back in profits. That's a massive Return on Investment for any business.
6. E-newsletters
E-newsletters are a specific type of email that gets delivered to subscribers on a regular basis. The frequency of e-newsletters varies depending on the company. Monthly and weekly are common publishing schedules, although others might be sent bi-weekly or quarterly. Some companies in fast-moving industries may publish daily.
An e-newsletter is like a short magazine that can include one full-length article, multiple shorter articles, or other combinations of informational or editorial content. They're distinguished from regular marketing emails by their length — an e-newsletter is typically longer and more in-depth than a general email.
The greater complexity involved in writing e-newsletters often makes them more lucrative than writing general emails. And because they're published on an ongoing basis, clients value a freelance writer who can consistently produce high-quality e-newsletters month after month after month.
You essentially become the voice of your client, which solidifies your place as a long-term partner of the company.
7. Video Scripts
You've likely noticed over the past few years how online video is becoming more popular and widely used.
In fact, Wyzowl's State of Video Marketing 2021 report found that 86% of businesses used video marketing in 2021. And 93% of marketers who use video say it's a vital part of their marketing efforts.
But effective videos rarely happen by chance. Most professional videos are carefully planned and scripted before filming ever begins.
And that's where video script writers come in. Companies hire script writers to make sure their videos flow well and include all the vital messages they want to convey to their audience.
The following is the opening of a video script created by author and speaker Andrew Davis: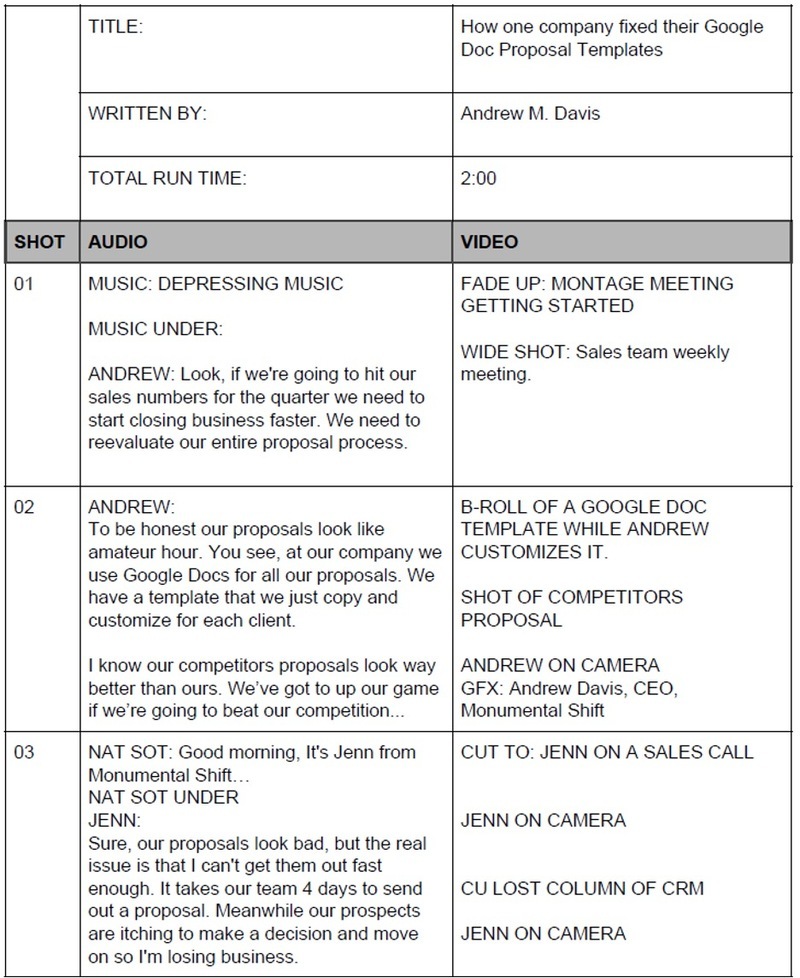 Video scripts all follow a similar format and are straightforward projects to write. And many video scripts are also very short because shorter videos tend to be more popular.
Brid.tv found that more than 50% of viewers stop watching a video by the 60-second mark. And many social media platforms, such as Facebook and Instagram, report that videos less than 30 seconds long perform the best.
How long do you think it would take you to write a video script for a 30-second video? Or a longer script for a 5-minute video? These are projects you could likely finish quickly, especially once you have some experience under your belt.
Writing video scripts is a growing opportunity for any writer, particularly if you enjoy watching videos yourself. Our free webinar How to Write a Video Script delves into this writing project in greater depth.
8. E-books
An e-book is literally a book in digital form. It's another type of content that elaborates on a specific topic relevant to a company's target audience.
E-books can act as lead magnets and be given away for free, or they can be sold as a product in their own right. The length of an e-book will vary, depending on the topic and purpose. But e-books can be very fulfilling to complete because they're more involved than shorter writing projects.
You'll need to get to know the topic you're writing about in-depth, and figure out the best way to convey the information to your readers. Writing an e-book also typically involves more back-and-forth with your client over a longer period of time compared to shorter pieces.
Due to the longer production time involved, it's best to choose e-book projects on topics you find engaging so you can stay energized for the entire project.
9. Social Media Content
Creating social media content is another project that lends itself well to continuous work and retainer agreements. Most companies take part in multiple social media channels, and they need content to post regularly on all of them.
Being a social media writer requires the ability to engage readers and build an active digital community. If you enjoy using social media, this can be a really fun specialty. And your daily tasks as a social media writer can easily be tailored to fit your interests.
You could write content for one or more channels, then pass it over to your client to post on their accounts. You could also take on a social media management role where you create and post content, as well as reply to comments in your client's feed.
Another option is to create and potentially manage paid social media ads for your clients. Paid advertising is a huge part of many companies' marketing efforts, and writers who can create ads that boost sales are highly prized.
Whether you write social media posts or ads, the copy is typically short and easy to write. Take this example from our Twitter channel: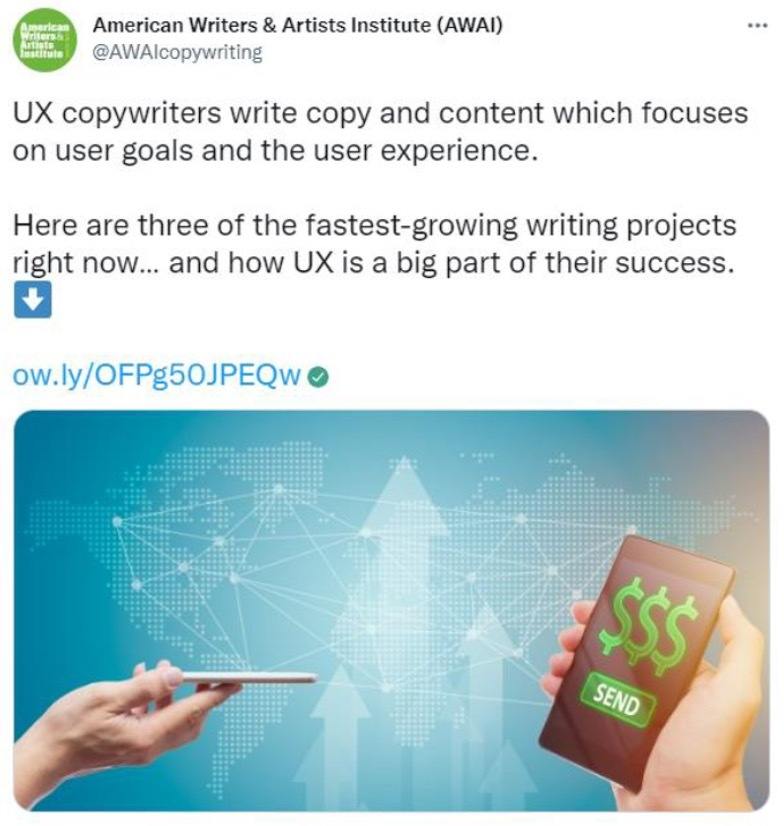 It doesn't take a lot of time to manage one or more of a company's social media accounts, which means you can usually take on a few clients at a time. And your monthly income will start adding up quickly.
10. Backstories and Lore for NFT Projects
Now, in case you did a double-take on what this opportunity even is, we'll start with a quick explanation.
This writing project is part of what's become known as Web 3.0 or Web3. And the definition of Web3 is fairly simple — anything on the internet that's based on blockchain technology is part of Web3.
You don't need to understand all the "tech" behind blockchain technology to write for Web3. But in short, a blockchain is essentially a digital ledger that keeps track of all transactions taking place in that network. For example, all transactions when people buy or sell Bitcoin are recorded on the Bitcoin blockchain.
NFTs (non-fungible tokens) are digital assets that can be bought and sold in the same way you can buy and sell a cryptocurrency like Bitcoin. Although, NFTs can be almost anything.
Many artists — like musicians, poets, and photographers — are selling their work as NFTs. Even big brands like Nike and Gucci are starting to create and sell NFTs.
One popular type of NFT is a PFP, which means profile picture or profile pic. PFPs are typically used in the place of a person's photo on social media. And every PFP comes with a backstory, or lore, associated with it.
This is an example of a collection of PFPs known as the Gutter Cats: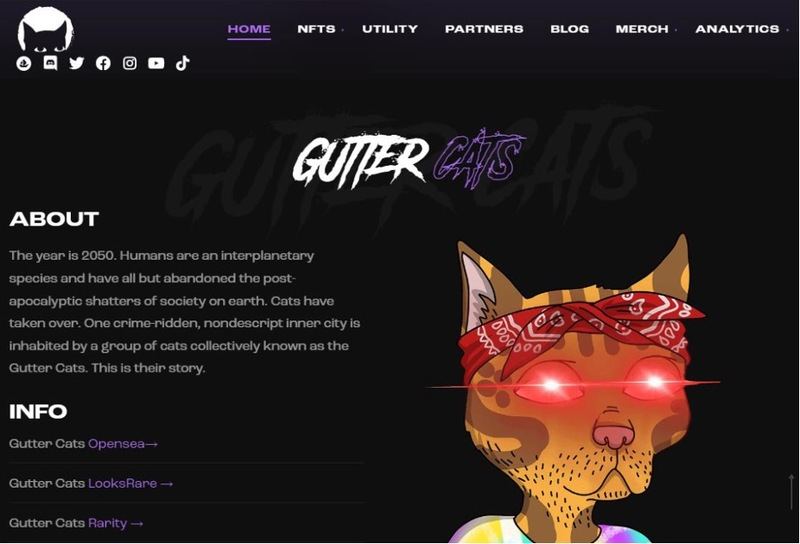 The creation of new NFTs, including PFPs, is exploding right now. Thousands of new projects are being launched every week, and they all need written promotional materials.
One of the writing projects they need is the creation of a PFP's backstory or lore. This is a unique opportunity if you love writing fiction. The more creative and engaging a backstory is, the more likely it is to gain popularity and grow in value.
Find out more about writing for NFTs and Web3 here.
What Kinds of Fees Do Digital Copywriting Projects Pay?
The 10 projects we've just outlined are in high demand and they're great for both established and beginner writers.
But how much do they pay?
This is where the news gets even better. The high demand for these projects keeps their fees equally high.
We've compiled the average fees for 80 of the most common copywriting projects, including both digital and print opportunities, in our annual Copywriting Pricing Guide. These are the fees you can expect for the projects we've discussed in this article:
Web sales page (online sales letter): $3,500-$5,000+
Website homepage: $1,500-$3,000
Article or blog post: $250-$800
Email: $250-$2,000
E-newsletter: $500-$1,500
Video script: $500-$1,500 per minute of run-time
E-book: $2,000-$7,000
Social media: $2,000+ per month per channel
NFT backstories and lore: $200-$1,000
Each project has a fee range, which varies based on how long or complex an individual project is. For example, an average blog post runs between 500 and 1,200 words. And writers can typically complete a full blog post like that in around four hours.
If you're charging on the low end for your blog post at $250 each, that means you'd be making about $63 per hour to write a short post — which is a pretty good start. But if you charge $800 for a longer post that took you twice as long to complete, say eight hours, you'd be making $100 per hour for writing a blog post.
And these are only average fees. Many well-established writers charge even higher fees for their services than what we've listed here. You can see how taking on just a few of these projects each month can quickly add up to a very good income.
How to Get Started as a Digital Copywriter
If you're ready to dive into this exciting industry, your next question might be, Where do I even start?
We recommend taking the following five steps to launch your digital copywriting career.
Step 1. Get Professional Training to Set Yourself Apart
If you're new to copywriting, the best place to start is by learning the basic skills of writing for the Web. You can learn the basics on your own with practice, but the fastest way to get up to speed is to invest in professional training.
Web writing veteran Nick Usborne's self-paced training program The Digital Copywriter's Handbook is an excellent place to start. The program goes through how to write all the most in-demand projects used by digital marketers today. Nick shares everything you'll need to know to launch your career as a digital copywriter.
And if you're interested in a deeper dive into digital copywriting, Nick also periodically offers a Digital Copywriting Apprentice coaching program where he works with you live over 12 weeks to help you develop the skills to become a high-paid digital copywriter.
Step 2. Put Up a Professional Website and LinkedIn Profile
If you're going to write for the Web, it's important to have an online presence.
The easiest way to do this is to set up a profile for yourself on LinkedIn. Many AWAI members have told us how LinkedIn has been one of the best methods they've used to find writing clients.
And getting set up on LinkedIn is easy. Self-marketing expert Ilise Benun leads you through the process in her free webinar LinkedIn Now: Best Practices for Getting Great Writing Clients.
We also highly recommend launching your own professional website. This is a bit more involved, and it doesn't have to be done before you start your client search. But having your own website gives you an instant boost in credibility as a digital copywriter.
Our webinar How to Attract Freelance Writing Clients Via a Magnetic Website takes you through everything you need to know to get your website up and running.
Step 3. Let Your "Inner Circle" Know What You Do
Once you're ready to start looking for clients, the best place to start is with people you already know.
Whenever you're speaking to family and friends, tell them about how you've launched a digital copywriting business, and what that means. It can help to prepare an elevator pitch to have ready if someone asks what you do.
Get in touch with people you might not have spoken to for a while and let them know you've started a new career. You can also post about your new venture on your social media channels.
However you choose to get the word out, let everyone in your network know that you're open for business and looking for clients.
Step 4. Reach Out to Smaller, Local Companies
You likely already have some good relationships with local businesses you frequent.
Next time you're visiting one, strike up a conversation and offer some suggestions on how digital copywriting could boost their business. And if they seem interested, you could mention what you do and how you could help.
You can also approach local businesses directly by sending them emails or postcards with a short description of your services and what you could do for them. In addition, joining your local Chamber of Commerce or giving talks at other local business-related groups are excellent ways to start making connections with potential clients.
Step 5. Launch an Email Prospecting Campaign
As you start emailing potential writing clients, you don't have to limit yourself to local businesses. In fact, developing a personalized email prospecting campaign is like adding rocket fuel to your client search.
Your email campaign can be very simple. Start by compiling a list of approximately 50 companies you would love to work with. Maybe they sell products you already use and enjoy, or they're part of an industry you're passionate about. It's best to save your list in a spreadsheet to keep them all in one place.
Next, go to the website for each company and find their general contact information. Send them a short message asking for the name and contact information of the person responsible for digital marketing.
Then, email that person with a short inquiry email. This is a good template you can use:
Hello,
My name is Xxxx Xxxxxx. I'm a freelance digital copywriter. I'd like to introduce myself to the person in your company responsible for hiring freelance online copywriters. I'd be grateful if you could give me the best way to contact them.
Thank you in advance.
Xxxx
Not all companies will get back to you — but many will. And once you have the contact information for the right person, send them an email introducing yourself and what services you can provide.
That person might not need your services immediately. In that case, take note of when you contacted them and follow up in a couple of months to see if anything has changed.
Digital marketing is often very dynamic and fast-paced, so projects can come and go quickly. If a prospect doesn't have anything for you right now, there's a good chance they might need you at a later date.
As you keep sending out emails and contacting potential clients, it will only be a matter of time before you start finding paid work.
Tips on Maximizing Your Income
If you're a freelance writer, your income depends solely on the fees you can negotiate with your clients. And this can be a very good thing because it opens the possibility of a much higher income than a fixed salary.
What follows are some of the best ways to make sure you're getting the highest fees possible as a digital copywriter.
1. Work to Your Strengths
You already have a host of personal and professional strengths you can take advantage of as you build your digital copywriting career.
Any previous work experience can be applied to your writing business. For example, if you have experience in hospitality or industrial manufacturing, you may want to start by writing for companies in similar fields. Or if you're a certified veterinarian, osteopath, or other profession, you can target those industries.
Focusing on a certain type of writing is another good approach, such as becoming a specialist in writing emails or video scripts. It also helps to know the type of writing you like the most. Do you want to write pieces that are more editorial, like blog posts, or would you prefer writing sales copy?
Working to your strengths will help you find writing projects you enjoy. You'll also be able to command higher fees due to your specialized skills and knowledge.
2. Consider Choosing a Niche or Specialty
Once you've determined your strengths and your ideal writing projects, an excellent next step is to start marketing yourself as a niched or specialized writer.
For example, Liz Farr worked as a Certified Public Accountant (CPA) for 15 years before she became a copywriter. When she first started, she decided to focus on writing for accountants and those who serve accountants due to her background. Her business soon took off and she now makes a great living writing exclusively for the accounting industry.
Liz was able to skip the "beginner's" phase and ask for high fees and premium projects from the start because she choose a niche that was right for her. You don't have to choose a niche or a specialty to become a successful copywriter, but it can give you a definite advantage as you launch your career.
Explore the possibility of choosing a niche in our free webinar How to Choose a Profitable Copywriting Niche.
3. Focus on Clients Who "Get" Your Value
You might assume that the best clients are the ones who really need help. You've likely seen some homepages that need improvement, or some lackluster articles you know you could write better.
It may be counterintuitive, but these are NOT the types of companies you should be targeting as a digital copywriter. When you're researching potential clients, look for businesses that already have top-notch digital copywriting on their sites.
Does a company have a clear email list you can sign up for on their site? Do they have a strong social media presence? Is the existing content on their site good quality, such as blog posts, videos, and lead magnets?
If a company has all these pieces in place, they likely recognize the value of a skilled copywriter. And these are the prospective clients you'll want to approach.
4. Expand the Scope of Every Project
Especially if you're working with a new client, they'll likely start by giving you one project at first. But don't assume this is the end of what you can do for them. Take the initiative and suggest other projects that might make sense.
If a client asks you to write a sales page, you can politely ask if they need any follow-up emails to go with that promotion. If you're writing some content pages, ask if your client could use any social media updates as well.
Always keep the possibility of additional work in mind when you're discussing a project with a client.
Final Thoughts
Digital copywriting is a massive opportunity that provides nearly endless possibilities for writers. You can essentially take your pick of the clients and projects you want.
All it takes to get started as a digital copywriter is to decide which area you'd like to focus on, learn how to write the projects needed in that area, and start marketing yourself.
For more great tips on launching your digital copywriting career, head over to our sister site Digital Copywriter. It's a great resource for freelance writers who want to excel in this exciting industry.
Webinar Materials
Additional Resources
State of the Industry Report on Copywriter Rates
How to Make Money Blogging: A Beginner's Guide
20 Email Copywriting Tips to Increase Engagement and Boost Response Rates
A Ground Floor Opportunity for Writers in a $30 Trillion-a-Year Space
LinkedIn Now: Best Practices for Getting Great Writing Clients
How to Attract Freelance Writing Clients Via a Magnetic Website
How to Choose a Profitable Copywriting Niche
Programs Mentioned During the Webinar
The Digital Copywriter's Handbook
Digital Copywriting Apprentice
Digital Copywriter Online Community
Access the Inside AWAI archives here.