5 Copywriting "Side Hustle" Projects to Jump-Start Your Income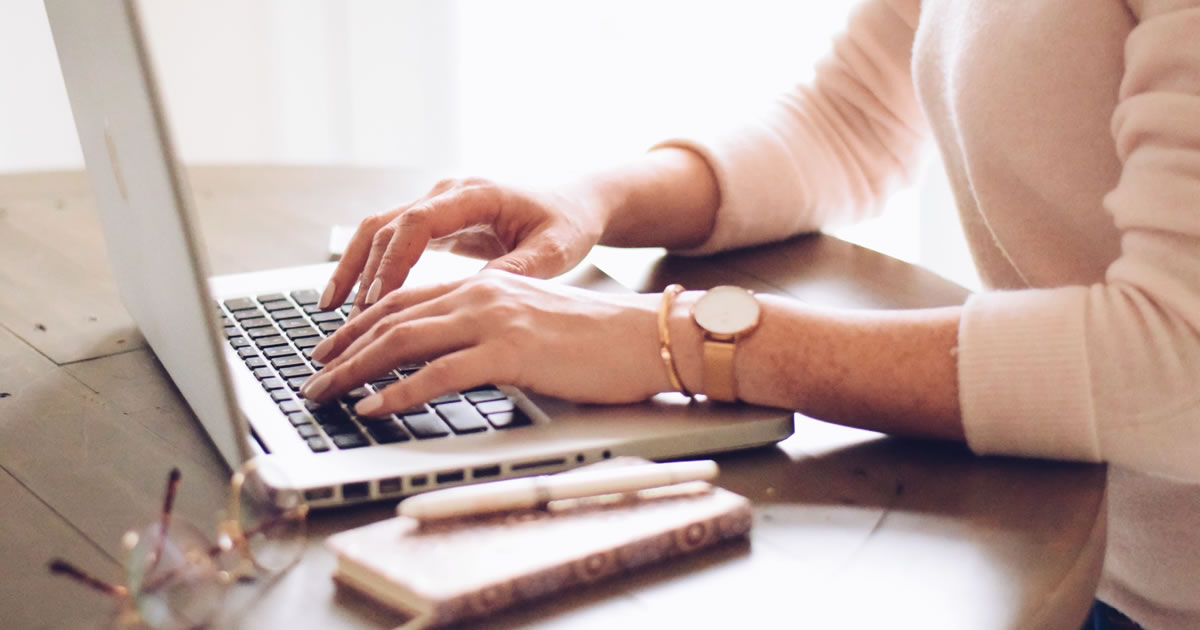 Seems like everyone is talking about "side hustles" these days …
Ways to make extra income around your already busy life.
Maybe that's why freelance writing intrigued you in the first place …
But how can you make money quickly around your already busy schedule?
Is it possible to fit in a money-making side hustle around your other responsibilities?
The answer is yes. It comes down to putting a framework around your potential writing projects:
Something you can learn easily. Ideally, you have access to templates, checklists, or some type of system that will give you a blueprint to follow.
It's in-demand. It's easier to sell your services to companies who already use the type of service you're offering.
Pays well. Focus on projects that will pay at least $1,000. It's easier than chasing multiple smaller projects that pay less.
Can be completed in a few hours.
With these requirements in mind, here are five writing projects that you can tackle at nights, on weekends, anytime you can fit them in. To get started, choose one type to tackle and watch your writing income take off.
According to a 2017 report by The Radacati Group, 269 billion emails are sent daily. And despite the increase in social media and SMS, email remains the preferred means of communication between many businesses and their customers.
A quick look at your inbox will turn up dozens, if not hundreds of examples.
Which means there's a lot of opportunity for email writers.
Best of all, effective email writing isn't hard to learn, some people pick it up in a weekend. Rates typically start at $100 per email and once you get the hang of it, you can write one or two emails in an hour. And, because businesses often send a series of emails, the fees can add up quickly!
Side Hustle Project #2 — Site Audits
Ask any businessperson and most of them have no idea why their website isn't performing well. Whether it's not easy to find in search results or whether the people who do find it aren't becoming customers, it's a usually a mystery to them.
That's where a Site Audit comes in.
Site Audits are an opportunity to follow a proven checklist and give a website a "diagnostic checkup" to find common problems. For your first time, this may take you 8-10 hours. Businesses are happy to pay $1,000-$2,000 for the opportunity to improve their website.
It's a step-by-step process that provides plenty of insight and opportunity for improvement. You simply follow the blueprint and write up your recommendations for the client (including screenshots.) You'll impress them with your knowledge. Plus, Site Audits have the added benefit of putting you in the position to help them "fix" their site — for an additional fee, of course.
Which leads us to the next project …
Side Hustle Project #3 — Case Studies
Case studies are short stories that describe how a company or organization solved a particular challenge with a product or service — and what the results of solving that challenge were.
Generally around 800-1,200 words, case studies are basically a "before-and-after" story.
They only take 5-8 hours to write, so you can easily fit the writing into a weekend. The typical fee is $1,250-$2,000, which works out to about $200 to $300 per hour.
Best of all, clients need case studies throughout the year. So it becomes a steady stream of work. AWAI has paid a case study writer to write over 40 in the last year alone! You can see them here.
And with the rapid growth of content marketing among Business-to-Business companies (B2B companies sell products and services to other companies), the demand for these pieces has never been higher.
If you're excited by the thought of steady, recurring income, then this next opportunity is worth exploring …
Businesses use e-newsletters to attract new customers and retain existing ones. Many professional service people use them to stay in contact with clients. Attorneys, accountants, doctors of all stripes benefit from email newsletters.
These are different from the email project I mentioned above because they're usually longer and a bit more formal.
Think 1,500 words rather than 300-500. They may go out weekly (my favorite!) or monthly and you write in the voice of your client.
The fees are around $1,000-$2,000 per issue depending on the length, industry, and complexity.
These make projects for recurring revenue because once they start sending it out, their clients expect to receive additional issues in their inboxes. They're not likely to stop sending them. Which puts you in the position of having consistent income with a monthly retainer.
If you want to stake a claim on the fast-growing video business, you may be interested in the following opportunity.
Video is quickly becoming the hot trend and it's not limited to the consumer market. B2B is all aboard too. From video testimonials to webinars, B2B companies are ramping up their video usage.
Which spells opportunity for you because every effective video has a purpose. In other words, a script.
The fees can range from $200-$300/scripted minute and it's not uncommon to charge a $500 minimum (even if the video is a minute or less). This means, a 5-minute video can command a $1,500 fee.
Each of these "side hustle" projects can help you reach your financial goals fast. You can complete any of these five projects within a few hours, even if you're fitting them in around your other obligations.
Best of all …
These projects don't take years to master. Most of them, you can learn the skills within a week or so. So choose one to start with, ace the skills, and make your side hustle pay off.
Do you have any questions about starting a copywriting "side hustle"? Share with us in the comments so we can guide you to extra resources.

The Professional Writers' Alliance
At last, a professional organization that caters to the needs of direct-response industry writers. Find out how membership can change the course of your career. Learn More »

Published: December 6, 2019