Lori Allen:
Helping People Earn Money While Traveling
"As the head of Great Escape Publishing, I always say: Nothing beats travel writing for its perks and nothing beats copywriting for its pay checks. Traveling the world as a travel writer or photographer, getting paid to explore far away cities and write about and photograph them for magazines, newspapers and websites is glamorous. Restaurants, hotels and tourist boards tend to roll out the red carpet for writers and photographers bringing them good press. But it sure is nice to come home to a big pay check or royalties from a sales letter you wrote a few years ago that's still mailing today. I think a combination of these two jobs – copywriting and travel writing – is ideal."
— Lori Allen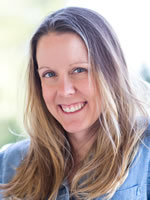 LORI ALLEN is the Director of Great Escape Publishing, which publishes The Ultimate Travel Writer's Program and Turn Your Pictures into Cash as well as myriad books and special reports created to help people master the art of getting paid to travel.
Over the past 13 years, Lori Allen and her team have worked personally with more than 3,000 budding travel writers and photographers to help them meet those same goals — to hone their skills and better market themselves to prospective clients and editors. Their upcoming travel writing expedition in Seoul, South Korea will be their 110th live event having hosted live travel writing and photography events in such far flung destinations as Paris, Greece, Istanbul, Argentina, Ecuador, South Africa, Morocco, Shanghai, Beijing, Bali, Thailand and all around the United States.
You can read more about getting started in either travel writing or photography, here.