America's highest-paid copywriter who has earned well over $1 million per year since 1995 — says …
"Give me 48 hours
and I'll give YOU
an income explosion!
I'll give you my detailed blueprint for building a copywriting BUSINESS that rakes in up to six — even seven — figures per year, including …
Client attraction methods that will have potential clients trying to sell YOU on why you should work with them
The 'framework' — agreements, forms, and checklists — you need to make sure your business runs without a hitch
How to earn more money with one client, in just one month — than most people earn in an entire year
And much, much more!"
---
From the desk of Katie Yeakle, Executive Director, AWAI …
Dear Reader,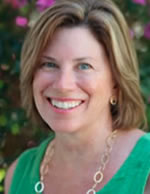 You already know copywriting can help you enjoy a life well lived.
It can give you the freedom to go off on little adventures when the mood strikes …
The flexibility to give yourself as much "playtime" as you want …
The means to do wonderful and thoughtful things for your friends and loved ones …
And a whole lot more.
The key to making it all happen?
Get the "money" side of your copywriting business handled, once and for all.
To help you do just that, I've brought in the best business-building coach for copywriters I know.
He's going to give you everything you need — all the tools, strategies, checklists, roadmaps, and more — to get your income to well over $100,000 per year … or, if you're serious about putting the pedal to the metal … to over $100,000 per MONTH.
It doesn't matter if you've never
been paid to write a word of copy
If you're going to learn how to do something, it only makes sense to learn from the very best.
And when it comes to building a profitable copywriting business, this "career maker" is the best expert I know.
He has literally helped hundreds of copywriters launch and grow their businesses.
Many earn VERY nice incomes. The lucky few he personally coached earn hundreds of thousands of dollars every year. And the really ambitious ones like P.L., B.H., K.K., B.L., and C.A. make millions.
And now, you have an opportunity to learn directly from him.
Imagine a business where …
Dream clients who respect and value the work you do, seek YOU out. They're delighted if you choose to work with them. They are willing to pay you every penny you're worth. And, they look forward to a long, profitable relationship.
Your income becomes stable. Most of your clients pay you a big fat retainer fee every month. And thanks to generous royalties, your income grows year after year, while you seem to work even less than you did before.
You only take on projects you want to work on. And only with people you want to work with. You are in complete control of your business.
You have total freedom and flexibility. You can finally put your mental energy on the fun stuff like what far-off places you want to visit. Who you want to pamper and spoil. And how you want to enjoy your life.
This can be YOUR life once you master the secrets of building a mega-profitable copywriting business.
And over the course of two days this coming April, you can learn how to do it from the ultimate copywriting business coach.
So who is this mystery "career maker"?
You may have heard of him before …
He's a legend in our industry. He's earned a not-so-small fortune with his copywriting business. His best month? $1.4 million.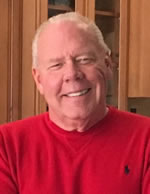 In fact, he's earned no less than a million dollars a year for the past DECADE using the same secrets he'll be sharing with you.
Meet Clayton Makepeace; arguably the world's HIGHEST-paid copywriter.
And here's the thing …
Based on the "facts" alone, Clayton would be the LEAST likely person you'd think would go on to earn millions.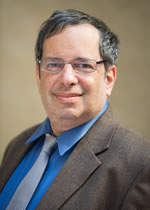 "Let me tell you the truth, Clayton's copy is so effective, his clients pay him more money than any other copywriter I know of (well over a million dollars a year).
He is, without a doubt, one of the top three copywriters (maybe THE top copywriter) in the world."
— Bob Bly, Author
The Copywriter's Handbook
After all, when he dropped out of high school in 1969, his biology teacher told him he'd never amount to anything.
His girlfriend's mother told her he was a loser and convinced her to break up with him.
And in the mid-1970s, he was slaving away for a tiny $15,000-a-year salary.
So how on earth did he go on to become such a high earner in our industry?
Clayton readily admits that he doesn't earn three, five, up to 10 times more than other writers because he's 10 times the writer they are.
It's also not because he's 10 times smarter than them … or works 10 times harder than they do.
The truth is, he's just developed a better way to work with his clients. A new kind of relationship that eliminates obstacles to excellence, and makes him rich and his clients richer.
Best of all, it's something that ANYONE — no matter how inexperienced — can learn to do with the right training.
This is how Clayton was able to make a fortune when he took Security Rare Coin from $360,000 a month in sales to over $16 MILLION per month — all in just over one year.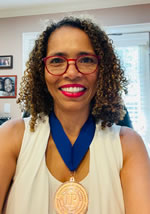 "To all the 'Doubting Thomases' out there, let me tell you this: I'm extremely fortunate to have been one of Clayton's copywriter cubs – that experience changed my entire career."
— Carline Anglade-Cole
Million-Dollar Copywriter
It's also why he made even more when he took Blanchard & Company from $20 million to over $115 million in revenues.
And it's why he earned yet another fortune selling TWO MILLION SUBSCRIPTIONS to Phillips Publishing's newsletter Health and Healing.
Clayton didn't run himself ragged creating these results.
He didn't have to work longer hours than his peers. He still lived the writer's life and had plenty of free time to spoil and pamper himself.
And you're going to get his blueprint for doing the same at this once-in-a-lifetime LIVE training event.
Your Blueprint For Success
It's called The Makepeace Method: Building a Successful Copywriting Business.
And it's all happening on Clayton's birthday weekend — April 11-13, 2014 — in his hometown, Sarasota, Florida.
That's right; Clayton's turning 62, but he's giving YOU the gift of a super-profitable copywriting business!

"I had the great fortune of apprent-icing with Clayton early in my career, and the lessons he taught me have earned me millions of dollars."
— Parris A. Lampropoulos
He's going to show you how to follow in his footsteps — and build a copywriting business that gives you as much income, freedom, and flexibility as you want.
Here's just a small taste of what you'll learn:
How to book yourself solid: The days of having to chase clients down and "sell" yourself to them will be over. You'll discover Clayton's trade secrets for attracting the highest-paying clients in any niche. These secrets are so powerful, you may even have potential clients fight over who gets to hire you!
How to get paid what you're worth: You'll see in minute detail how Clayton negotiates compensation agreements. You'll also get sample contracts that will help you generate huge profits for your clients and massive income for yourself.
Why you can start making more money immediately: The secret? Pick the lowest-hanging fruit first! You get Clayton's COMPLETE system for spotting the best opportunities; then producing almost immediate, explosive profits for your client (and instant wealth for you!).
Keep clients with you for years; maybe even forever: You'll get Clayton's time-tested techniques for making your client feel he'd sooner chew off his own right arm than to let you go.
And much, MUCH MORE!
Work Smart
Clayton's mission with this event is simply to help you work SMART — by earning maximum dollars for every hour you work.
This doesn't mean you have to be as ambitious as Clayton and want to make millions … or work longer hours … or give up your dreams of working where you want … or sacrifice your freedom in any way.
To the contrary: Once you learn how to earn more in a month than other writers earn all year, you could even choose to forego the extra income and take 11 months off each year (Clayton has!).
Of course, you can also choose to go for the big paydays. The skills and tools you'll learn will help you get there as quickly as possible.

"Clayton Makepeace is more than just a great copywriter. He is a world-class marketing consultant … a gifted business advisor … and one of the best strategic thinkers I have ever known."
— Martin D. Weiss, PhD
Founder, Weiss Research, Inc.
That's why Clayton is also going to show you:
How to make a huge splash with your new client: Six easy ways to instantly spot the opportunities most likely to give both your client and you the richest payday possible — and do it in the shortest time and with minimum effort.
The #1 secret for sudden, massive growth: This one, simple change in your client's positioning can transform a $4 million-a-year pipsqueak company into $192 million industry-dominating Goliath in a single year. (Actual results; Clayton's actually done this and he'll show you how you can, too.)
How to harness what Einstein once called "the most powerful force in the universe": It multiplies your client's sales — and your paychecks — by an order of magnitude!
How to keep explosive profit growth going for years: Six ways to identify products, offers, and new niches that virtually guarantee you a four-bagger grand-slam and a truly eye-popping paycheck — on pretty much every one of your client's promotions.
PLUS —
Why smart business owners desperately want to pay you 10 times more — It's because they understand the kind of "win-win" relationship Clayton will show you how to set up. In fact, you'll see why business owners become giddy when it's time to write you those big royalty checks!
The eight qualities that tell you a business will be an ideal partner — and three red flags that tell you which businesses you shouldn't touch with a 10-foot pole (you'll save yourself a lot of time and frustration knowing this upfront).
The four easy ways to instantly intensify and deepen your relationship with any client — and how to compel your freelance clients to insist on a longer, more mutually-profitable partnership with you. This is how you get clients to "sell" themselves on you working with THEM!
How to do "the impossible" — And structure even MORE profitable partnerships with your clients when creating lead-generating campaigns and web copy for them … Plus how to make your offer practically irresistible!
And much, MUCH MORE!
His fees have gone up more than 500%!
AWAI $10K Challenge Winner and successful freelance copywriter Roy Furr, credits Clayton with giving him his copywriting career breakthrough.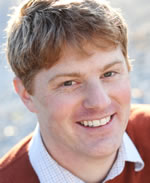 As Roy tells it:
"In late 2009, 3 months and 3 days before launching my freelance copywriting career, I was standing in a hotel conference room in Delray Beach, Florida.
I was at AWAI's annual Bootcamp … And I was talking to Clayton Makepeace. He didn't know me from Adam. But he was more than happy to spend a few minutes pointing an aspiring AWAI copywriter in the right direction. And that's when Clayton shoved a list into my hand …
Now, I don't remember all the details of what we talked about that day. But that list Clayton gave me turned me from wannabe to cash-getting, direct-response copywriter.
Practically overnight … With this list Clayton gave me, my copy was sharp, to the point, and made sales. LOTS of them. And justified fees that have now gone up more than 5X — plus single royalty checks for more than I used to make in a year … "
A True Taste of The Writer's Life
An event of this caliber wouldn't be complete without giving you a taste of what the writer's life is really all about.
That's why, when I asked Clayton where we should hold this event, he said: "How about right here, near where I live? This way, folks can get a taste for what's possible when you put these secrets to use."
I thought it was a great idea. The Makepeace Method is taking place at the Lido Beach Resort in Sarasota, Florida.
It's just a 20-minute drive from Clayton's beach house. And, it's the perfect spot for getting a true glimpse of the writer's life!
The Lido Beach Resort is one of the top resorts in the Sarasota, Florida area.
You'll be right on the beach and enjoy the same kind of million-dollar view Clayton gets to enjoy on a daily basis:
When you're not soaking up Clayton's personal secrets for earning a small fortune writing copy, feel free to soak up some sun on the resort's pristine private beach.
Or hang out by the pool …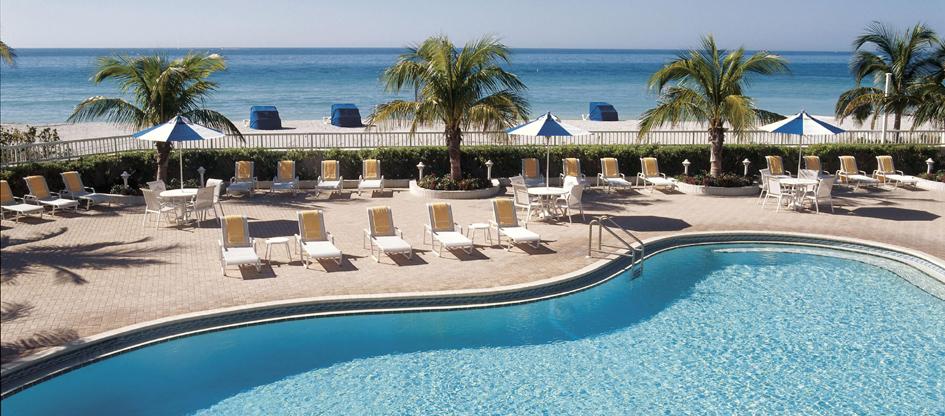 (Clayton wrote one of his most successful promotions sitting out by the pool … )
Or make new friends at the resort's locally-famous Tiki Bar.
Plus, you'll be just a 20-minute walk down the beach to world famous St. Armand's Circle for fine dining, entertainment, and shopping.
Help Celebrate The "Big Guy's" Birthday
As it turns out, the last day of this Intensive with Clayton is also his birthday.
Your Fellow Copywriters RAVE About Clayton's Last LIVE Event …
Clayton's last event - The Makepeace Method for Making a Fortune Writing Video Sales Letters – was a smashing success!
Here's what a few of your fellow copywriters had to say …
Clayton's last event — The Makepeace Method for Making a Fortune Writing Video Sales Letters — was a smashing success!
Here's what a few of your fellow copywriters had to say …
" … exceeded my expectations! Thanks to everyone, especially Clayton."
– Kathryn von Rohn
" … worth every penny."
– Chris Allsop
" … loved the 'hot seats'; feedback on my VSL was hugely helpful."
– Deb Svanefelt
"This should be on a CD so I can listen to it again and again."
– Sue Laird
"Very good 'insider knowledge' … "
– Gary Wright
Plan on having some fun too …
At last year's event, during an "after-after" party, a few attendees got to play one of Clayton's guitars … and witness two million-dollar copywriters sing a special rendition of "La Bamba" while enjoying drinks.
Bottom line: It won't be all work and no play. You'll have plenty of opportunity to hang out with Clayton and other million-dollar copywriters. So plan on having some fun, too!
And to celebrate, he's being insanely generous.
FIRST: He's invited four million-dollar copywriters to come and help out. They'll be available to chat, ask questions, and help him celebrate! Imagine what being on a first-name basis with any one of these copywriters could do for your career …
SECOND: He's going to pay your daily "resort fee." This gives you nice perks like:
In-room bottled water
Pool towel service
Beach chairs for use on the private beach
Wi-Fi Internet access
Shuttle service to and from the local "hot spots"
And much more
THIRD: In honor of his birthday, Clayton also wants to give you TWO very special bonus gifts …
BONUS GIFT #1: How to Build a Six-Figure Copywriting Business (A $299 value, yours FREE)
This used to sell on Clayton's blog, The Makepeace Total Package, for $299.
In it, you'll discover proven secrets for earning six-figure advances and seven-figure royalties, including how to:
Attract New Copywriting Gigs as Easy as Bees to Honey
Command the Same Royalties as the Big Guns — With Far Less Writing Experience …
Keep Clients Coming Back to You Over and Over Again — Even if Your First Assignment Was a Bomb
Double Your Freelance Writing Income — By Producing Up to Twice As Many Projects in the Same Amount of Time …
Establish a Deeper, More Rewarding Relationship with Your Clients — This Secret is Nearly Guaranteed to Push Your Freelance Income into the Stratosphere …
Get the Very Best, Highest-Paying Clients Lined Up to Beg for a Coveted Spot on Your Very Full Dance Card!
Plus, you'll also get 7 full audio seminars, all designed to help you make more money in less time:
Audio Seminar #1 — Kick Your Copywriting Business into Hyperdrive!
Audio Seminar #2 — How to Get Every Penny You're Worth …
Audio Seminar #3 — How to Keep Your Clients Coming Back to You Over and Over Again — Forever!
Audio Seminar #4 — Write Better Copy, FASTER … Produce Up to TWICE As Many Projects Per Year … And Get Bigger Winners, More Often! …
Audio Seminar #5 — The Secret That Pushed My Income Up to $650,000 Per MONTH …
Audio Seminar #6 — 37 Proven Secrets to Help You Get BIGGER WINNERS, MORE OFTEN!
Audio Seminar #7 — Answers to Your Most Pressing Business-Building Questions
BONUS GIFT #2: The Makepeace Business System (a $795 value, yours FREE)
This also used to sell on Clayton's blog. Now, you can't find it anywhere.
You get NINE HOURS of instruction — all designed to make you a king's ransom. You'll discover …
The four, simple words you can say to a prospective client that make it nearly impossible for him not to hire you …
Answers to your most urgent questions about earning six, even seven-figures every year at home in your B.V.D.'s — or in any other location and/or uniform you choose …
Three secrets that can make each client four times more profitable for you …
Five landmines to avoid in freelance copywriter contracts …
Three ways to make sure you collect every penny of royalties due you …
Why it's NOT all about winning: You write a bomb. The client immediately hires you again. Crazy? NO! He just knows these seven things you don't …
Six common blunders that get writers FIRED — and how to avoid each one …
The three-word answer that can instantly end any copy argument and keep your strongest effort intact …
Four times when you should demand your kill fee, kiss a client good-bye, and move on to greener pastures …
The six types of writer's block — and how to blast away each one …
Six ways to keep your creative juices flowing — even when you think your brain is toast …
The #1 productivity killer — and the three mental tricks that kick its butt every time …
Five reasons why the freelance model fails clients and the better way to do business.
How to set up a new relationship that will make both you and your client as rich as Midas.
And MUCH MORE on how to perfect your craft!
It took Clayton a lifetime
to learn these secrets
You'll master them
in just 48 short hours
All in the lap of luxury!
Clayton's spent his entire life, designing and perfecting these business-building secrets.
As far as I know, he's one of only a handful of copywriters using these kinds of secrets to earn more in one month than most people earn in a decade.
To say this method has been worth millions to him is an understatement. It's been worth that, and more.
After all, what kind of price can you put on the freedom you'll have … the flexibility and control … and the whole new world that opens up when you've taken care of the "money" side of your business?
You can't. It's priceless.
Now, Clayton is known for over-delivering. And this event will be no exception. Because of that, Clayton's asked me to limit the number of copywriters who can attend, to make things more manageable.
Only 100 seats are available. I expect they will go quickly, as this is the kind of information that changes lives.
So if you're serious about building a successful copywriting business, I suggest you act immediately.
One More Extra "Perk" We'd Like To Give You …
As part of your training with Clayton at The Makepeace Method: Building a Successful Copywriting Business event, we're going to give you an extra "perk."
One that will sway potential clients into hiring you …
After your time with Clayton, we'll post your online portfolio on the AWAI site!
We'll identify you as a Makepeace Trained Copywriter … and you'll be able to post things like:
Your bio
Samples for potential clients to see
Testimonials you might have from other clients and colleagues
Success stories on all the great results your clients have achieved
Your rate card, so potential clients know what they can expect to pay
And most importantly – your contact information so a potential client can quickly get in touch with you
What this could do to your business or add to your yearly income … only time will tell.
But here's what I can say: As one of your potential clients, this is something I would LOVE to see before hiring a copywriter. It gives me increased confidence in your ability … and the quality of training you've had.
I bet other "dream clients" feel the same way. And as only one of a few "Makepeace Certified Copywriters" who gets their portfolio posted on AWAI's site, you better believe it'll give you a HUGE leg up on the competition.
Look, Clayton's NEVER shared these secrets
in person at an event like this.
Until now, there's only been two ways to get him to share this kind of thing in person:
Be lucky enough to become one of his copy cubs (which he doesn't do anymore).
Hire him outright (and believe me, he isn't cheap).
His clients routinely write him checks of $70,000 … $100,000 … even $370,000 — EVERY MONTH!
Just a day of consulting goes for $25,000. And that's if he's even available, which these days he isn't.
Which means if he were consulting with you for two days, you'd have to fork over a not-so-small $50,000.
Fortunately, your investment to spend a full two days with him won't be anywhere near that much.
He wanted to make this available to as many SERIOUS copywriters as possible. That means he didn't want to give the farm away — but at the same time, didn't want to make it utterly impossible to attend.
At first he was thinking in the neighborhood of $7,500. That's fair I think, considering what you'll be learning could make you millions throughout your lifetime. Plus, he's also giving you TWO of his former bestselling programs (a $1,094 value), absolutely free.
But I told him that might still be a little steep for most copywriters who could benefit from this training. He was hesitant at first, but he finally gave in.
You won't pay $7,500.
Your investment is just $4,995.
Not much when you consider just ONE client relationship (using Clayton's methods) could net you hundreds of thousands of dollars, year in and year out.
And when you think of all the newfound freedom and choice you'll have in your life … it's a no-brainer.
You're Covered By AWAI's No-Nonsense,
Money-Back Guarantee
I KNOW for a fact that what Clayton has to share with you can revolutionize your career and your life if you'll apply it.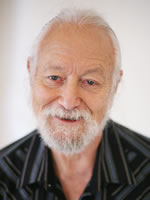 "Words such as 'good' or 'great' don't come close to describing Clayton Makepeace.
For example, a direct-mail promotion Clayton wrote brought in over 2 million subscribers … with a letter that mailed to 90 million names.
That's almost three times the population of California. (Imagine the royalties on that mailing!)"
— Will Newman
Copywriting Coach, AWAI
So here's the deal:
Register today for one of the 100 available seats. Come hang out with Clayton and four other million-dollar copywriters.
Spend some time soaking up the secrets to building a successful copywriting business.
If after the first day, you still don't feel you can benefit, simply come see me or any of our Member Services staff who will be on hand.
We'll write you a refund check on the spot (less a $300 processing fee).
No hard feelings, and we'll part as friends. Then, feel free to make a nice vacation out of the remainder of your stay. Sarasota is beautiful and there's plenty to do and enjoy.
But if Clayton's past events are any indication, I think you'll be immediately hooked. You'll come away thinking Clayton should have charged TWICE as much for this information!
Seize The Moment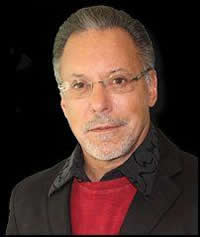 "As someone who's sold tens-of-millions of dollars of products and programs with online-generated teleconferences,
I can tell you Clayton is someone you really need to listen to and learn from."
— Jay Abraham
CEO – Abraham Group
Starting today, you can change the course of your future.
You can lock in your spot among the 100 lucky copywriters who will learn how to build a successful copywriting business — from one of the most successful copywriters in the entire country!
But you must be decisive.
You can continue going down the path you're going … and waste years of your life trying to figure these same secrets out on your own.
Or …
You can "leapfrog" your way to copywriting success. And have Clayton show you what to do, step-by-step.
Clayton's helped hundreds of copywriters get started. Many are now earning fantastic incomes. An ambitious few are earning millions, just like he is.
There's no reason why you couldn't be next.
And remember, even if your goal isn't to become filthy rich, what Clayton has to offer will help you work SMARTER.
You'll earn more in a LOT less time. And you'll have just as much freedom as you want. You can still work from wherever you want, and whenever you want.
So what are you waiting for?
I look forward to meeting you in Sarasota!
To your success,



Katie Yeakle
Executive Director, AWAI
P.S. Remember, only 100 seats are available. Registration is on a first-come, first-served basis. Once the 100th seat is taken, that's it. Any orders taken past that will be refunded immediately, and a waiting list will be created in case anyone cancels.
P.P.S. As soon as you place your order, you'll get online access to Clayton's TWO BONUS GIFTS when they're made available. You get How to Build a Six-Figure Copywriting Business (a $299 value) and The Makepeace Business System (a $795 value). That's $1,094 in bonuses that will help you earn as much income as your heart desires.
---
American Writers & Artists Institute
220 George Bush Blvd, Suite D
Delray Beach, FL 33444
(561) 278-5557 or (866) 879-2924
www.awai.com