Develop a Daily Writing Habit With the


Write Now!
30-Day Challenge
Some of the best ways to form a healthy habit are to start small and create a daily routine.
And sticking to a writing routine is no different.
To help encourage you to build this habit, we're kicking off a 30-day writing challenge.
For 30 days, you'll have a new persuasive writing prompt to help you practice — and strengthen — your writing skills while banishing "blank page syndrome" or writer's block.
And they're all created just for you and delivered by a variety of working copywriters.
These copywriters are part of a successful community of professionals writing for the direct mail industry, corporate websites, sales emails, online sales letters, B2C, B2B, non-profits, and even their own businesses — basically, all forms of marketing writing.
So, grab a pen — and a buddy for some added accountability — and get started below.
And for added motivation, follow us on Instagram April 1-30, 2020 for a daily reminder and support.
Write Now! 30-Day Challenge
When writing persuasive copy, you must convince your reader that your product will change his life.
Take control of your life by being responsible for every moment. If you do, each chapter will end the way you want.
We're all full of interesting information and hungry to learn more. Learn something new today and share it wide.
Practice writing stronger email subject lines with this video from Pam Foster, Director of Copywriter Training at AWAI.
Collect 7 pieces of advice to share with a college graduate and write a story email. Do the same for a client.
Build a strong writing habit by choosing the best time of day for you and sticking to it.
Like all writers, you must determine when and where you usually come up with your best ideas.
Trick your mind out of writer's block by writing deliberately bad copy… you'll be surprised how many good ideas will grow.
Have a list of 20 or more questions to ask prospects about your product … both prospects that love it and those that find it useless.
Another exercise to build up your storytelling chops… this time doing some soul-searching to define what people will remember about you.
To build up your storytelling chops, reminisce about your favorite day as a child, teenager, and adult, and write down your stories.
In this exercise from Christy Goldfeder, get your imagination going and create a picture by vividly describing a vacation memory.
Practice your interview skills by writing a question script for someone you admire.
Use Nick's techniques for making your copy stronger.
Ted Capshaw, leader, coach, facilitator encourages all writers to be in touch with their feelings. Listen to Ted's Truth on how to do that.
Good verbs infuse your writing with more spunk. Listen to copywriter and editor, Jennifer Stevens, and practice using your most powerful tool.
Copywriter Elizabeth Blessing shows you a simple technique to stimulate your headline writing.
It's a proven fact that people tend to remember the first and last items in a series best. And, the words in the middle always get lost. When writing copy, always save your strongest words for last.
Spinning yarns and telling stories is an art. And being able to make others get caught up in your story by writing from emotion is a gift.
Whether you're a beginner or a seasoned copywriter, practice is the key to long-term success. Steve Slaunwhite, B2B marketing guru, shares a fun and easy way to do just that.
Murphy's Law says 'Anything that can go wrong, will go wrong.' And, it seems to happen most often on vacation or away from home. These events trigger emotions. Learning how to get past those emotions to solve the problem and then telling the whole story makes for strong copy.
Fear can be paralyzing and brings strong emotion to the heart and mind. Write about your biggest fear and how it makes you feel. Emotions sell and fear is one of the biggest. Practice writing stronger copy with this tip from Christina Gillick.
The 4 P's of copywriting are vital to the success of any copy. Use this prompt from Charlotte Crockett to develop your skills to help prospects picture your product benefits.
Join email copywriting master storyteller, Ben Settle for an exercise that will make you a dramatically better storyteller, too.
Take a playful approach to your writing practice by describing your favorite childhood story. Watch this video by Rebecca Matter, President, AWAI, to see how you can strengthen your copywriting by writing about the sweet memories that come from recalling a favorite childhood book.
Think about the best date you ever had – or maybe the worst – and write a story about it. Watch this video by copywriter Mindy McHorse, Managing Editor of Barefoot Writer, and turn a great date – or a lousy one – into a compelling story that delves into all the senses.
Put on your thinking cap to figure out what makes your product or service unique. Watch this video by master marketer, Brian Kurtz, to get on your way to writing strong copy.
Pick an ordinary object and create a story about it … so you can connect with your reader's senses. Watch this video by Heather Robson, web copywriter and Managing Editor of Wealthy Web Writer, to see how you can get creative and write about an "object d'art" — bringing it to life through a story.
In this Write Now! exercise, you'll discover a new way to take ordinary benefits and make them extraordinary … one of the secrets to strengthening the results of your copywriting. Watch this video by Sandy Franks, Copy Chief at AWAI, to see how you can create irresistible benefits and get someone to say yes to your sales letter.
Practice makes perfect in most skills, and writing is no exception.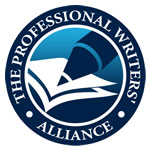 Write Now! Persuasive Writing Prompts are presented by The Professional Writers' Alliance (PWA) — a professional association just for direct-response industry writers. Learn about the many benefits of a PWA membership.