Make More Money as a Writer – Faster
Check out any of AWAI's message boards or Facebook pages and you'll see members talking a lot about one thing:
Badges.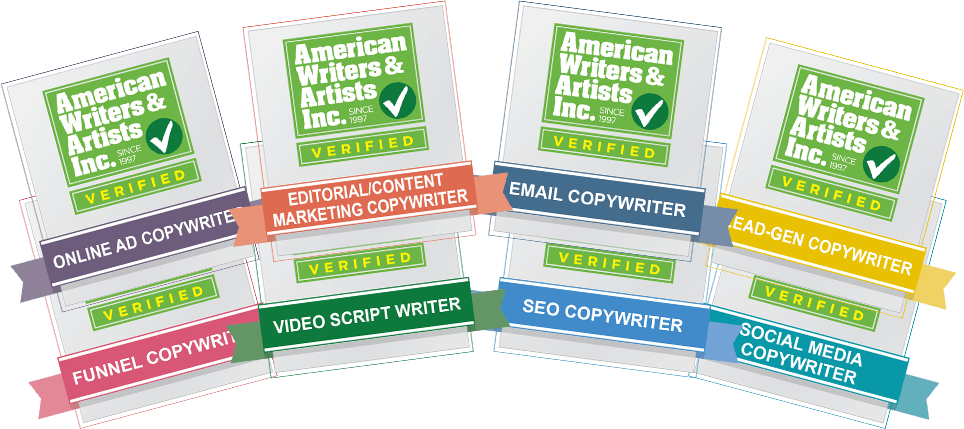 "Badges", as we call it, has become one of AWAI's most popular personalized feedback-based verification programs.
That's because it lets you master smaller, simpler writing projects FAST – so you can start writing for real clients and real money in days instead of months.
Plus, it's one of the few programs where you get actual feedback and personalized direction on all the writing you do for each of the eight projects currently included in the "Badges" program.
Pass the test and your writing sample assignments and you earn a project badge that tells everyone you're a verified expert in each skill.
Take a look at just a few of the more recent Facebook posts: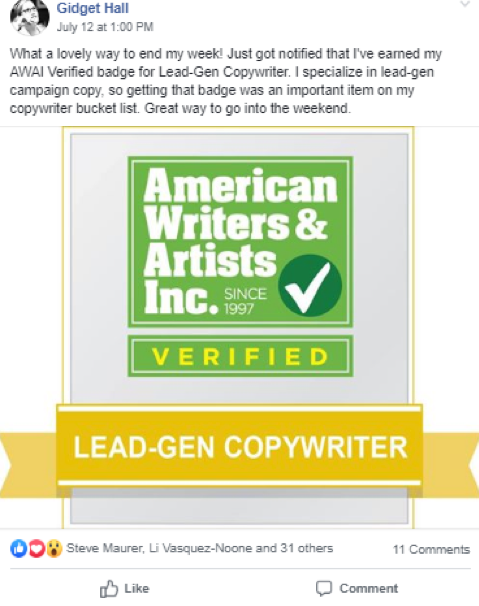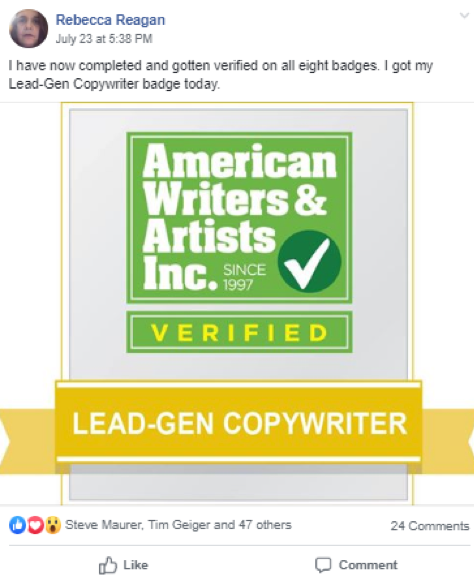 All the details about everything – how "badges" works … what you'll learn … and how much you'll save – is right here.
But please don't delay …
Once this offer fills up, the program will be closed down forever.
Remember – the projects you'll master as part of the "Badges" program are skills every copywriter needs to compete in today's digital marketing environment.
By learning them now, not only will you have these important skills, but you can use them to start earning money as a writer faster than you imagined.
Go here now – before it's too late!

The Professional Writers' Alliance
At last, a professional organization that caters to the needs of direct-response industry writers. Find out how membership can change the course of your career. Learn More »

Published: August 15, 2019