Joshua Boswell's Students Reveal How He Changed Their Careers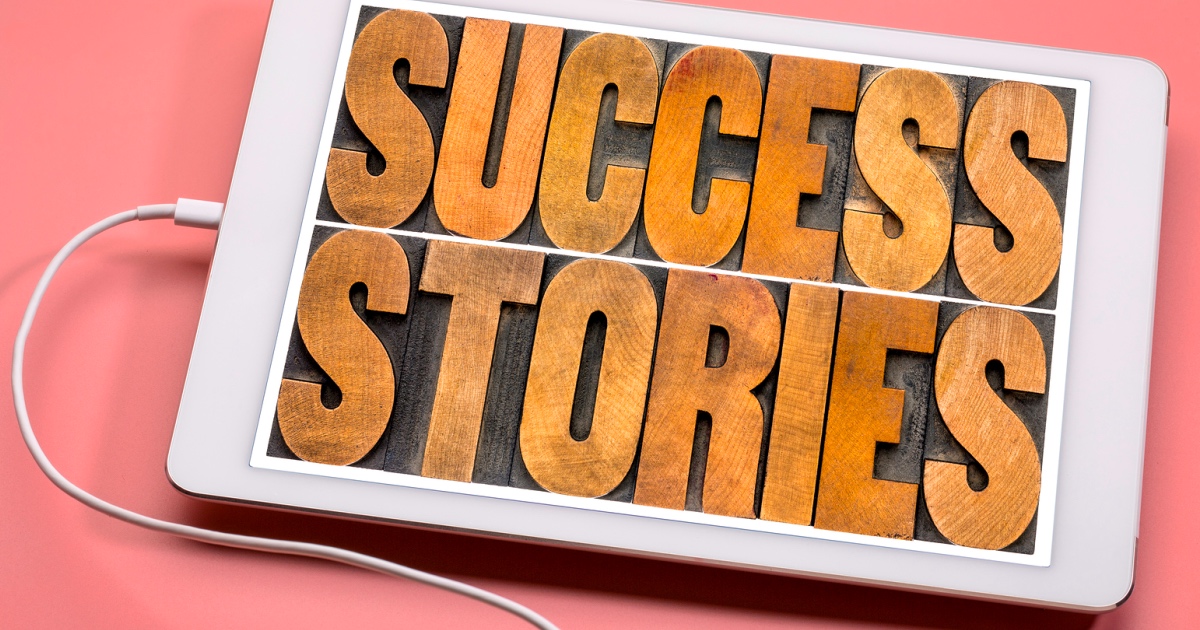 "His advice helped land a client I've worked with over a year now."
"Joshua issued the challenge … and I got my first client!"
"So much useful, specific information I know I can put into action starting today."
Top copywriter Joshua Boswell will be out on the road again this November, meeting with small groups of AWAI members … all up-and-coming copywriters who need guidance on taking their copywriting knowledge and turning it into six-figure careers.
Joshua will show attendees of the Launch Your Writer's Life in a Day events how to:
Pick a profitable niche you're passionate about
Find and land clients that pay you what you deserve
Set your fees for any type of copywriting project like a pro
Turn "one-off" projects into ongoing work for high-paying clients
Create a virtually automated client-getting system
And much more
It's all covered in an intense 10-hour, one-day event. You'll walk out with everything you need, including plenty of templates, phone scripts, social media strategies, and more you can use for self-marketing; a personalized roadmap for building your copywriting business; and the confidence you need to launch your professional career. Plus, you'll get six months of follow-up help after the event – with direct access to Joshua.
The last time Joshua was on tour like this, the response from attendees was overwhelming. And his many proteges across the country relished the personal attention from Joshua, the "tough love" that got them working seriously on their careers, and his unique way of helping them overcome any fears they might have.
Here's what some of Joshua's students have to say about working with him:
"It was procrastination that was stopping me. Joshua issued the challenge … and I got my first client! I can't believe I did it. Thank you so very much for getting me to ACT." - Patty Rutkowski
"Joshua Boswell is an amazing copywriting success — and mentor and coach. His advice helped land a client I've worked with over a year now, with more work coming. He cares about the success of others. He simply understands and is able to communicate what brought him, and can bring anyone, success." - David Higbee
"I left this training with a roadmap, step-by-step to set up my business and what to do to get clients and keep them for long term. If you are on the fence about this training or any training from AWAI, then get off the fence and do it. You can only succeed if you let them help you. Thank you to Joshua, your helpful wife, and your sons for the best day in training ever." – Brian Evans
"Fabulous class! In the first three hours I was able to tweak my niche, nail down my elusive USP, and create an action plan that I can implement in the next 48 hours! Rocking!! Joshua's copywriting toolbox is an amazing tool. It walks you right through the process of creating an information packet." – Judith Culp-Pearson
"Speaking one-on-one with Joshua set me on the right path to achieve my goals. I was floundering with my copywriting career and didn't have a clue what to do. Joshua gave me simple to follow, step-by-step instructions to launch my career and my confidence." – Brett Denton
"I swear, every time I hear Joshua speak, I get all fired up! Just knowing that he also felt fear and insecurity when he first started — but was able to push through it anyways — is very powerful. There was so much useful, specific information I know I can put into action starting today. Just listening to Joshua inspires me to push through those invisible barriers of doubt. His techniques make sense and are completely 'do-able." – Pamela Bodine
The Launch Your Writer's Life in a Day event gives you the hands-on experience and confidence you need to start marketing your copywriting services and writing for money … life-changing money.
But in order to take part – and secure a $300 discount – you have to sign up by October 16.

The Professional Writers' Alliance
At last, a professional organization that caters to the needs of direct-response industry writers. Find out how membership can change the course of your career. Learn More »

Published: October 11, 2019