Prize Winners Announced for The Writer's Life Forty Winks Blog Writing Contest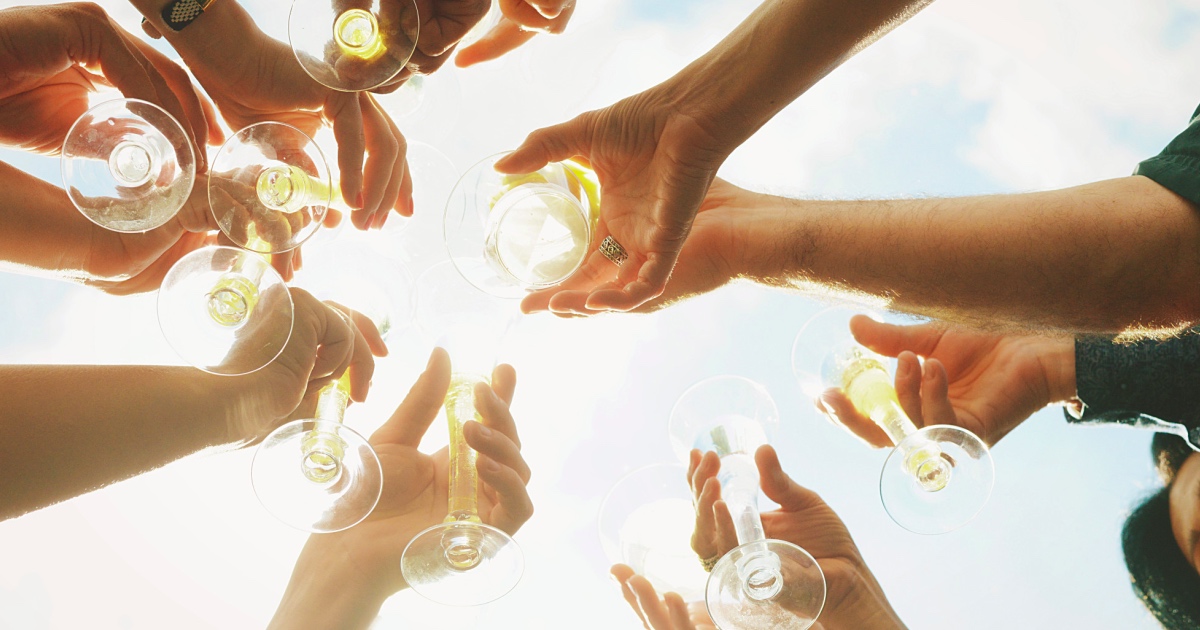 We're excited to announce the three winners of the $200 prize from our blog post writing contest in The Writer's Life newsletter. (Everyone did such a great job crafting creative blog posts; it was very difficult to choose just three winners!)
The challenge was to write a headline and a 300-word blog post supporting the fictional Forty Winks Mattress Company.
Readers were given a copywriting brief like you'd receive from a real client. You can check out the Practice Assignment and valuable tips for how to write an effective blog post here.
Now, over to Heather Robson, Managing Editor of Wealthy Web Writer, to announce the names of the three members who will be receiving checks from AWAI, and to share their winning submissions …
Hi everyone,

We had so many submissions for our recent contest to write a short blog post for the Forty Winks ship-on-demand mattress company!

What fun to read and review your submissions! Thank you to everyone who put in the work and submitted an entry.

We had many excellent submissions … you all made it really hard to pick the winners.

But we did narrow it down …

Hang onto your hats as I say congratulations to our three winners: Marilyn Blease, Christopher Mason, and Brenda Sanchez!

We'll be in touch with each of you to arrange payment of your $200 copywriting fee.

As for everyone else … great work … and thank you for taking part.

Be sure to include your work as a sample within your own portfolio.

To your writing success,

Heather
The 3 Winning Entries
The One Tip Goldilocks Should Have Known About!
If you eat right, you sleep tight.
Goldilocks may not have had to try out all those imperfect average beds if she would have just taken this simple advice. An overly full belly can make one restless and, quite frankly, hotter.
The three bears could have at least been decent hosts and left their unwanted guest a glass of good-ole cold milk … Milk contains tryptophan which is a sleep-promoting amino acid … A fancy word I know, but it not only helps you fall asleep faster but can also keep you asleep longer. Something we all need in this stressful day and age.
Snacking on items like almonds, walnuts, and bananas also helps do the trick.
Women especially report that while they sleep better after eating certain foods, like kiwi and fiber-rich items, they also noticed a most marvelous side effect — weight loss.
According to the journal Obesity, 33% actually slept their way slimmer and woke up to a more refreshed day, unlike our goldilocked heroine who was awakened by three very startled bears.
A diet rich in omega-three fatty acids like tuna and halibut can also aid in quality sleep. Eating eggs, bok choy, artichokes, peaches, oats, and avocados have been proven to do the trick as well.
So yes, you did hear this right. It is possible to eat then sleep and awaken a healthier, refreshed, more vital you!
Did you Like this tip and want others like it? Then join us and for our weekly email newsletter for the latest promotions and up-to-date tidbits for a better nights 40 WINKS!
Why You're Still Tired After Getting 8 Hours Sleep
We thought we were getting plenty of sleep. 8 hours every night. But we still suffered from fatigue. I dismissed it as life and getting older. But my wife Sarah wasn't satisfied … it impacted our jobs, family, everything!
She went to her doctor. Fortunately, she was in perfect health.
So, she went to a sleep specialist. She fell asleep okay, but unknowingly woke-up constantly throughout the night, getting half the sleep she thought she was. She was told her problem was in the "Alpha brain-wave stage"; which meant nothing to us.
Turned out, we were both trying to go to sleep with our conscious minds still in hyper drive.
Is this you too?
We Were Doing Everything Wrong
Before going to bed, Sarah would respond to work emails while I worked on my latest project.
We were fighting the first law of physics "Objects in Motion … Stay in Motion." No wonder we were always tired!
We had to let our conscious minds rest.
Turning Off Your Conscious Mind
There are many ways to relax the conscious mind:
Read an escapist book (nothing too exciting)
Listen to a podcast (no politics/nothing work related)
White noise machine
Sarah now uses "Mindfulness Meditation" to quiet her mind.
I started writing a journal before going to bed. It works by:
Getting in writing my "Don't Forget This" thoughts
Listing accomplishments from that day
Focusing my goals for tomorrow
It has the added benefit of giving my subconscious mind something to chew on while me and my conscious mind sleep.
What a difference this small change has made in our lives!
What Do You Do to Get Your Conscious Mind to Rest?
Use our comments section to share what works for you.
Sign up at Forty Winks for more about getting a great night's sleep.
Ever Wonder … Why DO Bears Sleep in Caves??
Did you know you can get a great night's sleep just by "Sleeping like a Bear?"
It's true!! Cool, Dark, & Quiet is a proven recipe for a solid night's slumber!
Let's focus on the "Cool" right now. Room Temperature plays a major role in your quality of sleep. When you go to bed, your brain sends a signal to your body to lower your core temperature by a few degrees … this is the "sleepy time" indicator that helps you to fall asleep faster.
Studies show that the optimum "sleeping room temperature" is between 60 and 72 degrees for most adults. But temperature extremes in the room — either too hot or too cold — may cause your body discomfort. This can result in insomnia and disrupt the quality of your REM sleep (the deepest part of sleep where we enjoy all those wonderful dreams). It's also the stage in which we process learning from the day and our body goes into "repair mode." Don't want to mess with that!
Different types of mattress surfaces play a part in your "sleep temperature" as well. Memory Foam mattresses tend to create hot spots, while Hybrid and Innerspring mattresses allow more airflow … and keep the environment under the sheets much more comfortable.
So, if you find yourself tossing and turning or waking frequently during the night, check your "sleeping temperature" — because it's a fact — cooler rooms help you fall asleep faster, keep you asleep longer, promote burning of excess fat (BONUS!), and help to regulate your hormones and metabolism.
Who knew "Sleeping Like a Bear" could be SO beneficial??
For more sleep tips, fill in your email here ____________ to subscribe to our Sleep Secrets newsletter. Start enjoying the daily benefits you (and your family) will recognize that can only come from a great night's sleep!
Congratulations again to our three winners, Marilyn Blease, Christopher Mason, and Brenda Sanchez, and to everyone who took the time to create and submit a blog post entry!
Note: If you'd like feedback on your entry, consider requesting it from fellow copywriters in the private Online Copywriters group here. (While there's no guarantee a peer will review it, we do encourage it! Everyone's writing gets stronger with constructive feedback.)