Announcing
AWAI's Brand-NEW Learning Experience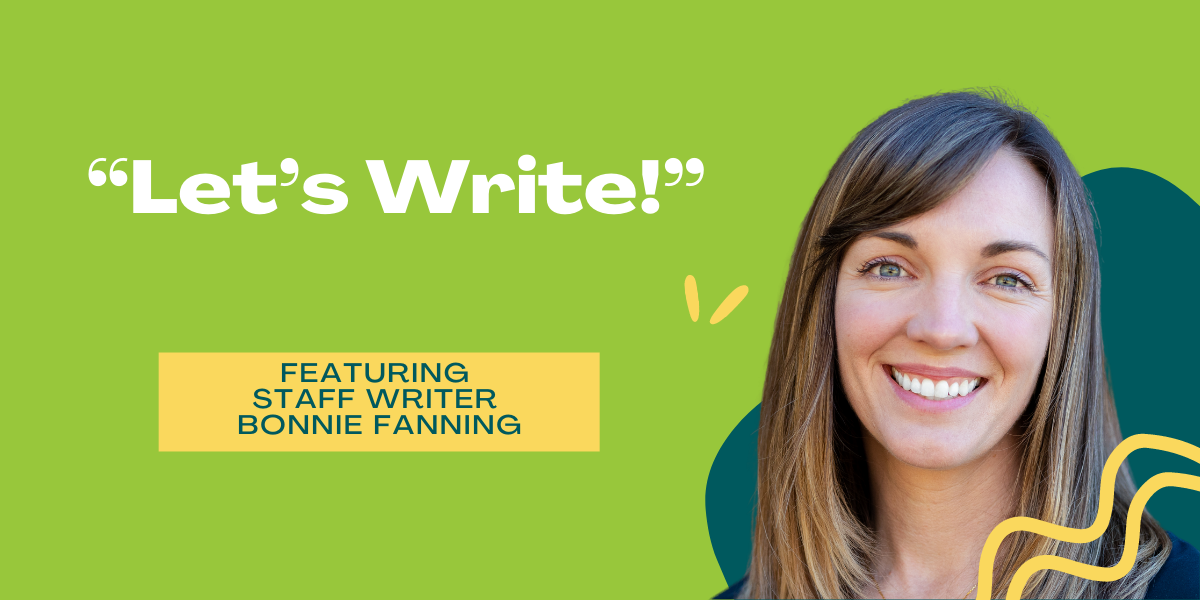 Special announcement — AWAI has officially launched their brand-new writing program for beginners:
"Let's Write!" with Bonnie Fanning
In this groundbreaking new experience, aspiring writers will have the chance to look over AWAI staff writer Bonnie Fanning's shoulder as she walks you through the full process of writing a paid blog post for a client.
To learn more about Bonnie, click here.
Writing alongside Bonnie, you'll discover the secret mindset professional writers get into to plan out their projects before writing a single word …
The hidden structure behind every successful piece of copy …
The "4 P's" principles experts rely on to make sure everything they write grabs their readers' attention and blows clients away …
And when and how to inject curiosity, proof, and persuasion into your writing to keep readers clamoring for more.
And by the end, you'll even have your own finished blog post — written like a true professional — ready to stock your portfolio or show off to clients.
The ultimate goal:
To show you exactly how you can start writing and landing paying gigs as a writer faster than ever.
Go here for more details on AWAI's exciting new training experience — "Let's Write!"
Published: October 10, 2021